Xiaomi MIUI 10 has been announced officially today at the company's 8th Anniversary event in China along with several other products. Xiaomi has made some changes in the latest UI version to make it look cleaner and more optimized for full-screen usage. The company has also revealed that MIUI is being used by over 190 million users globally.
The new MIUI 10 is the next iteration of MIUI 9 that was announced in July last year. MIUI 10 comes with several new features such as AI capabilities, new full-screen hand gestures, portrait mode for the camera and improved recent menu to take advantage of the full-screen displays. MIUI 10 beta version will roll out in June and it will be available to download on over 33 Xiaomi smartphones.
MIUI 10 Features
New Recent Apps Menu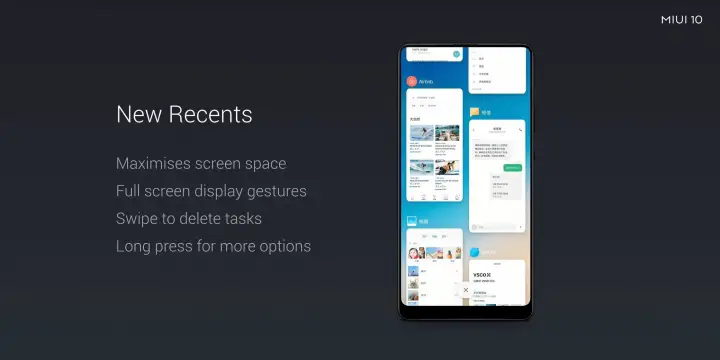 The new recent apps menu is designed to utilize the full screen on newer Xiaomi phones. Now, instead of arranging recent apps like a stack of cards, the recent apps will lie side by side on the screen. This will enable users to see six recent apps on the screen at one time. You can swipe to remove the app from recent or long press for more actions.
New Driving Mode
MIUI 10 also brings a new driving mode which works on voice commands to help users avoid distractions while driving. Users will be able to easily use maps for navigation while doing other works like attending phone calls with the help of simple voice commands in this new driving mode.
Smart Home Manager
There is a new smart Home Manager through which you can easily control all your connected home gadgets right from the MIUI 10 interface. The controls for each smart home device is there with its respective widget on the home screen. So, it will be easy to access and control all the devices without having to open up the Mi Home app. There are over 590 brands that support MIUI 10.
AI Features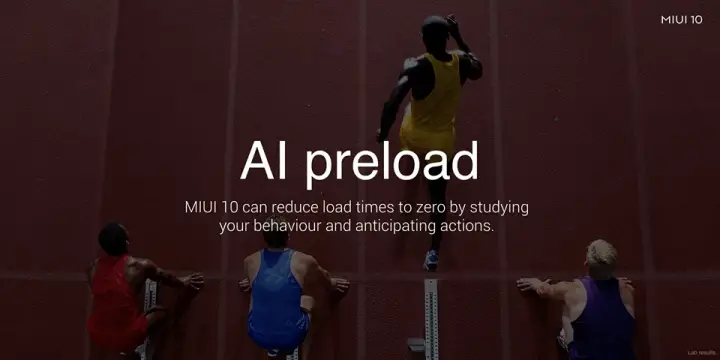 AI has been a trending feature of smartphones this year, and Xiaomi is also making sure that its latest MIUI 10 integrates this technology. Some of the advantages of AI in MIUI 10 are up to zero loading time by studying your app usage behavior and anticipating actions.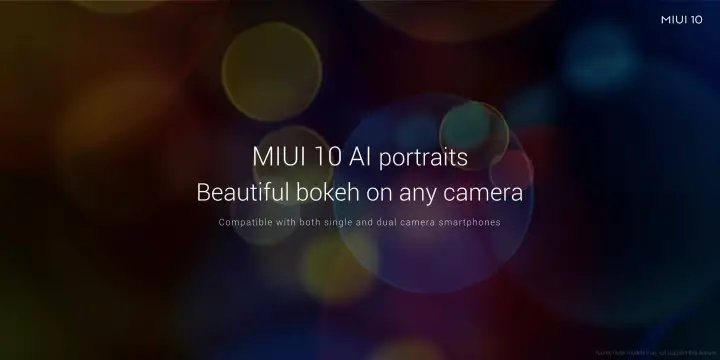 Another advantage of MIUI 10 is the AI portrait mode which brings bokeh mode to old Xiaomi smartphones having a single camera. So, after updating to the MIUI 10, these old phones will also be capable of capturing bokeh shots with both cameras.
MIUI 10 Availability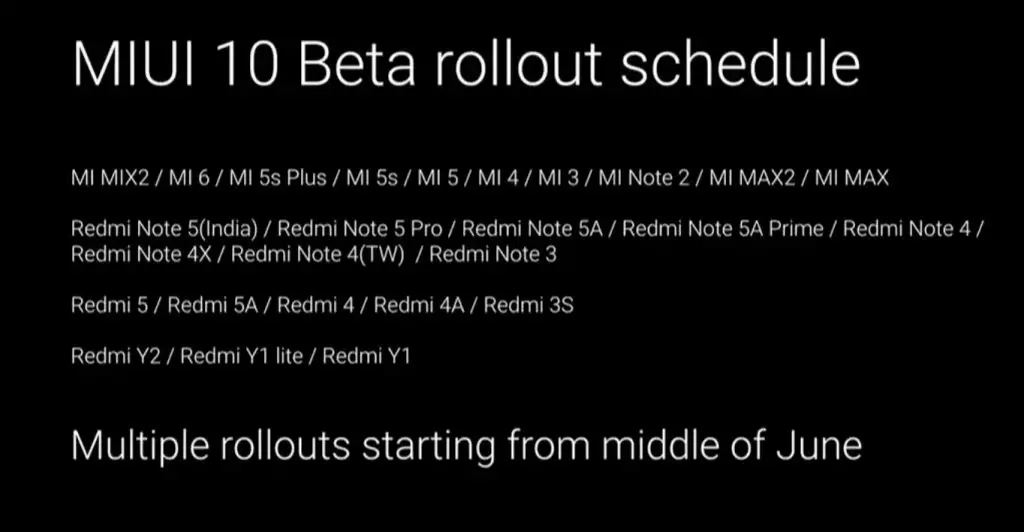 The MIUI 10 developer ROM internal beta version will be available from 1 June in China, while the public beta will start from late June for the first batch of phones including Mi 8, Mi MIX 2S and Redmi Note 5. The public beta will start in late July and the Global stable ROM is expected to roll out after that.