Qualcomm Technologies has announced three new Snapdragon 600 and 400 tier processors– Snapdragon 632, 439 and 429 at MWC Shanghai. The new mobile platforms come with improved performance and battery life alongside impressive graphics and artificial intelligence capabilities.
The new Snapdragon 632 chipset is for the mid-range segment and it is an upgrade to Snapdragon 625 and 626. It brings some new features including 4K video capture, AI, and fast LTE speeds at an affordable price.
In 600 series, Qualcomm earlier launched the Snapdragon 636 processor last year. The Snapdragon 636 is also a powerful 600-tier platform, with Kryo CPU built on ARM Cortex technology, and supports advanced photography, enhanced gaming, long battery life and fast LTE speeds for mid-tier smartphones.
Let's find out how these two mid-range 600-tier processors are different from each other.
Snapdragon 632 Vs Snapdragon 636
| | | |
| --- | --- | --- |
| Property | Snapdragon 632 | Snapdragon 636 |
| Manufacturing Process | 14nm | 14nm |
| Architecture | 64-bit | 64-bit |
| CPU | 8x Kryo 250 CPU up to 1.8 GHz | 8x Kryo 260 CPU up to 1.8 GHz |
| GPU | Adreno 506 | Adreno 509 |
| RAM | LPDDR3 | Dual Channel LPDDR4/4x 1333 MHz with eMMC 5.1 storage |
| Display Support | Full HD+ | Full HD+ |
| Camera | Up to 24MP or 13+13MP | Up to 24MP and 16+16MP |
| Charging | Qualcomm Quick Charge 3.0 | Qualcomm Quick Charge 4.0 |
Performance
The Snapdragon 632 is built on advanced FinFET process technology with the combination of the Qualcomm's Kryo 250 CPUs and Adreno 506 GPU. It has all the eight cores clocked at 1.8GHz. While the Snapdragon 636 is one of the first chipsets in the 600-series to have the Kryo 260 cores and it also has a better Adreno 509 GPU.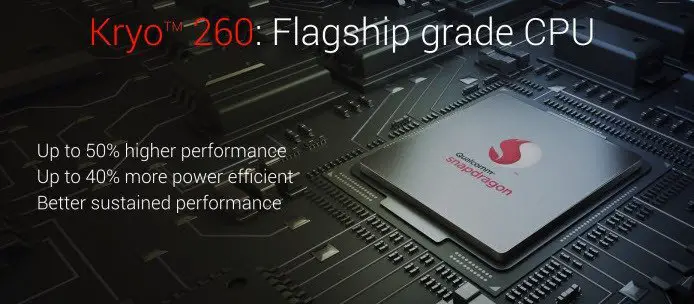 Both the Kryo 260 and Kryo 250 cores offer several good features and higher CPU performance optimized across 4 performance and 4 efficiency cores which you won't find in the standard ARM cores. However, Kryo 260 CPU is slightly better optimized than the Kryo 250. Though users can hardly tell the difference between both while using the smartphones.
Cellular Modem and Connectivity
The Snapdragon 632 includes the X9 LTE modem, which supports LTE Advanced technologies like carrier aggregation and offers up to 300 Mbps downlink and up to 150Mbps uplink speeds. While the Snapdragon 636 comes with X12 LTE modem for up to 600 Mbps downlink and 150Mbps uplink speeds.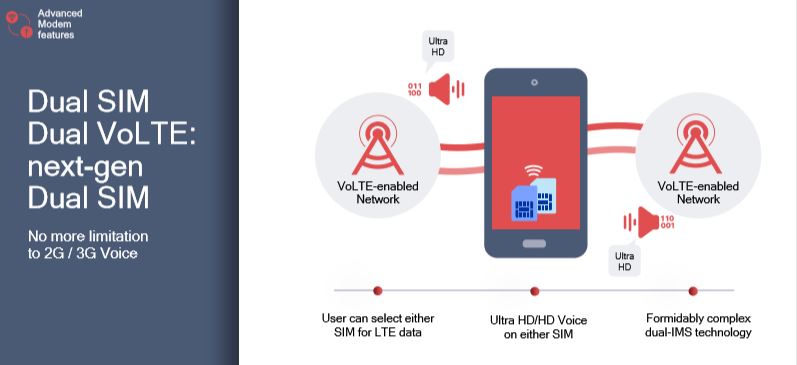 Both the chipsets come with integrated Wi-Fi 802.11ac 1×1 with MU-MIMO support.
For mobile network connectivity, they both support dual SIM dual VoLTE feature.
Camera
For the camera, the Snapdragon 632 either supports a single 24MP single-camera or 13MP dual cameras each. It supports two Image Sensor Processors (ISP) and features like Hybrid autofocus, Optical Zoom and Real-time Bokeh.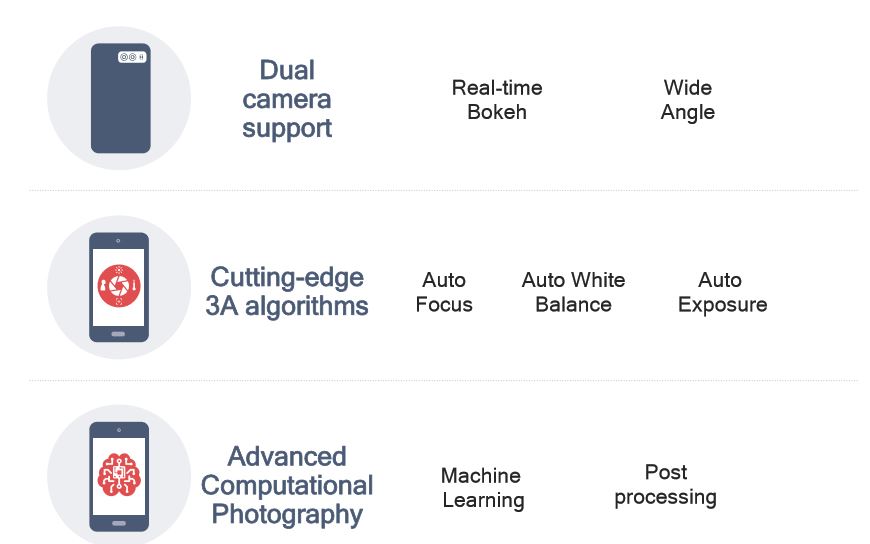 On the other hand, the Snapdragon 636 supports a single camera up to 24-megapixel and a 16+16-megapixel dual camera setup. It uses Qualcomm's Spectra 160 ISP coupled with Clear Sight for better low-light images.
Videos
The new Snapdragon 632 comes with up to 4K UltraHD video capture @30FPS and up to 1080p video capture @120 FPS. It has up to 4K Ultra HD playback @30FPS support. Whereas Snapdragon 636 also supports up to 4K UltraHD capture @ 30 fps, up to 1080p capture at 120FPS, and up to 4K UltraHD playback @ 30 fps.
Both Snapdragon 632 and Snapdragon 636 have support for 4K video capturing @30FPS.
Display
Both the Snapdragon 636 and Snapdragon 632 support up to FHD+ display with a screen resolution of 2160×1080 pixels. Both of them also support the latest 18:9 aspect ratio displays as well.
AI Features
Artificial Intelligence or AI has been a trending feature in smartphones in 2018 and more companies are implementing AI features in their devices. Thankfully, both the SD 632 and 636 chipsets do not disappoint in this area.  Both support Qualcomm's Neural Processing Engine (NPE) SDK and this SDK works with some of the most popular AI frameworks such as Caffe/Caffe2.
Charging Tech
Lastly, let's talk about the charging tech. No doubt that Qualcomm's Quick Charge is one of the most sought-after fast charging features today. This tech offers you hours of battery juice easily in a just a few minutes. Snapdragon 632 supports Quick Charge 3.0 technology.
While the Snapdragon 636 has the support for Quick Charge 4.0. The Quick Charge 4.0 buys you 5 hours of battery life in under 5 minutes, while the Quick Charge 3.0 is the previous generation tech and it is slightly slower.
Conclusion
Coming to the comparison, both the 600-tier processors are built on same 14-nm technology and have octa-core CPU clocked up to 1.8GHz. They both have similar connectivity options, display and video recording support, battery performance and latest AI features. However, they are slightly different in some areas. Such as Kryo 260 CPUs in SD 636 are slightly more powerful than Kryo 250. Similarly, the SD 632 has X9 LTE modems and SD 636 has X12, so the download speed is higher in SD 636.