Google has finally made the next iteration of the Android Family official. The Android 9 Pie is the new version of Android which comes with lots of new features and enhancements. Some of the highlight features of the Android 9 Pie are the gesture navigation, adaptive battery, and the new user interface.
Android 9 Pie is now available to download for the Pixel smartphones including the last generation of Pixel 2 and will also come to Nokia and OnePlus devices as well.
Android 9 Pie features
The first feature which you will notice in Android 9 Pie is the new navigation feature. Google has adopted the new and trending navigation gesture to help the smartphone manufacturers a bit. These navigation gestures in Android 9 Pie works in a different way than you are used to of in your smartphone.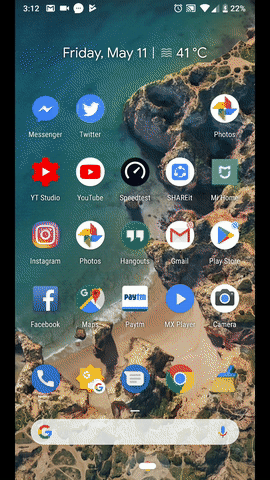 There is an enhanced smart text selection mode which recognizes the type of text you have selected and suggest you the relevant apps. The Android 9 Pie also supports the display cutout on Android smartphones. Android 9 Pie also comes with machine learning which helps various elements in the OS like the adaptive battery feature.
Android 9 Pie also suggests you some tasks according to your location right into the app drawer. Google also said that there are a lot of improvements in the security of the Android 9 Pie.
How to get Android 9 Pie in Pixel smartphones
Android 9 Pie was in the beta for quite a long time and more than 100,000 people were testing this build before it came out. So, if you are one of these people, running the beta on your Pixel smartphone then you can install the final version of Android 9 Pie right away.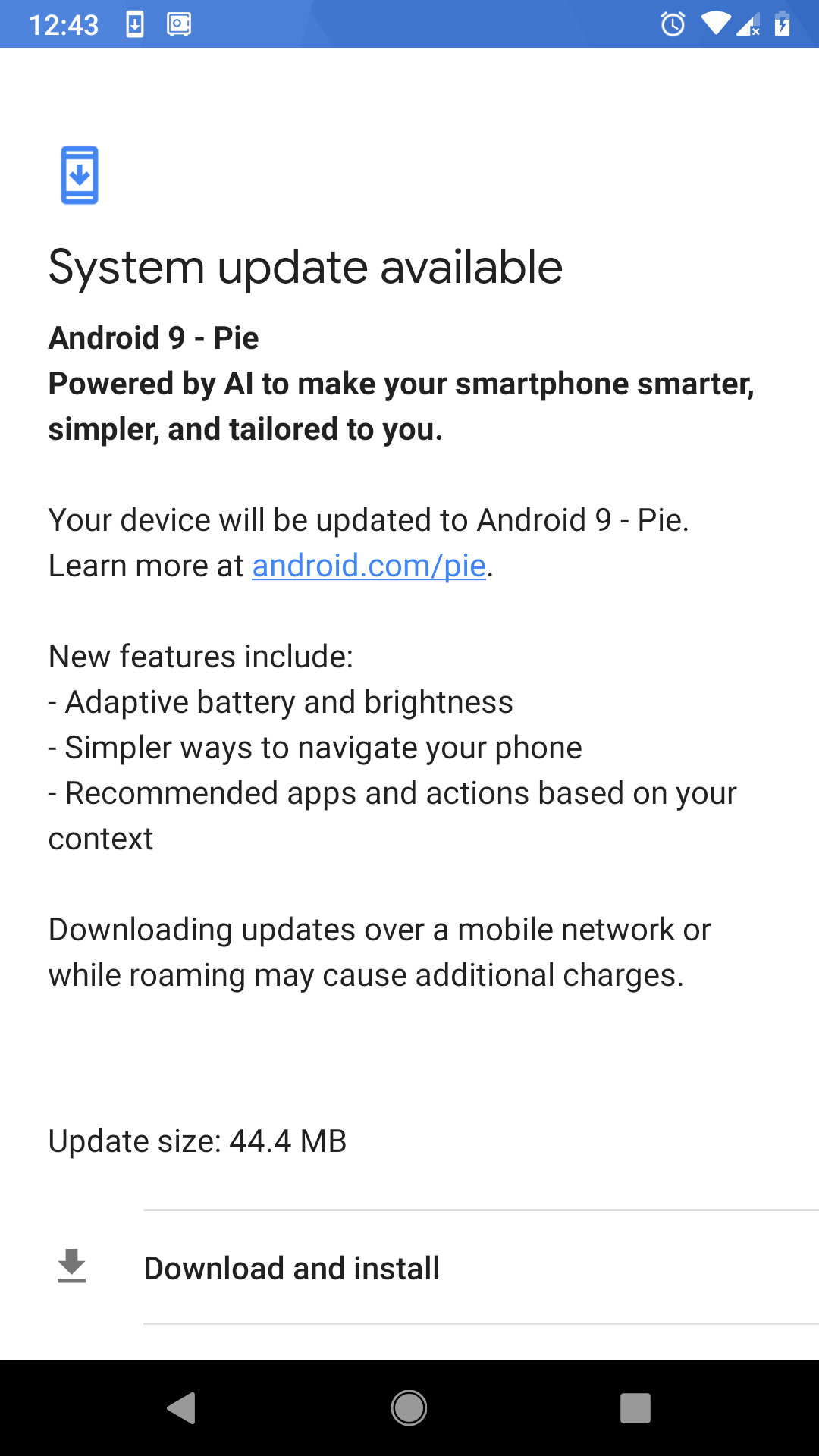 All you have to do is that go to the Settings then About Phone then check for a system update. You will see a new update as shown in the screenshot, you can then download and install the update, it will take about 20 minutes to finish the update.