Xioami India today announced local manufacturing of it's Mi LED TVs in a bid to show its commitment towards Make in India campaign. Xiaomi has partnered with hardware manufacturer Dixon Technologies to make its Mi LED TVs in India.
Xiaomi's new Mi LED TV manufacturing plant is located in Tirupati, Andhra Pradesh with a total campus area spanning across 32 acres. It is built in partnership with Dixon Technologies and employs more than 850 people. The company expects to deliver a production capacity of 100,000 Mi LED TVs per month by Q1 2019.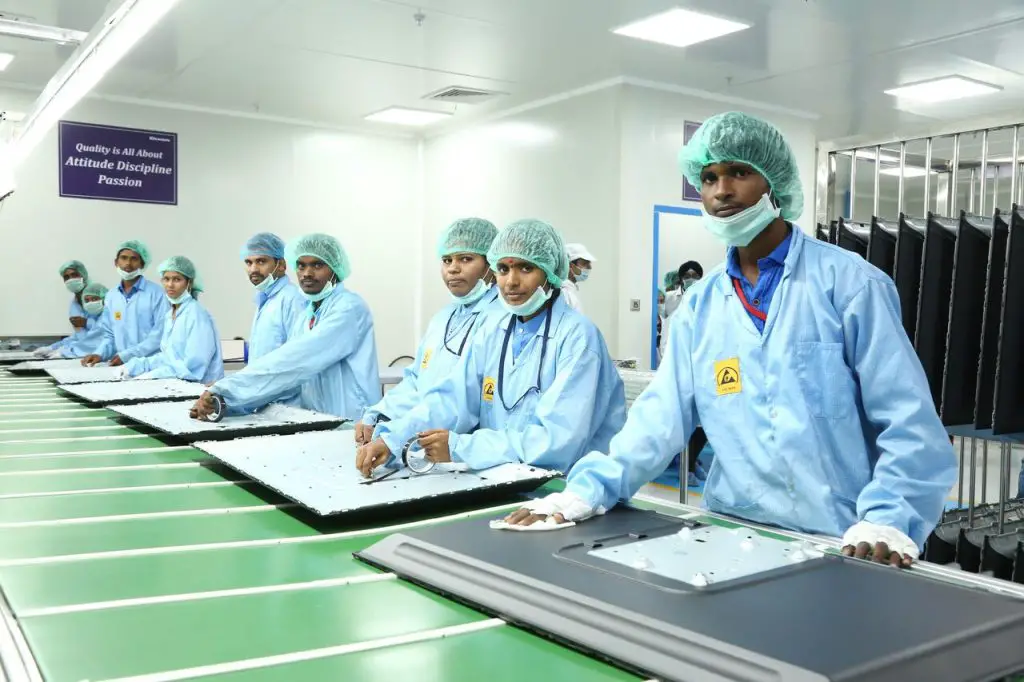 The new Mi LED TV manufacturing plant will start making Mi LED Smart TV 4A 32" and Mi LED Smart TV 4A 43" as of now. Xiaomi Mi TV 4A was launched in India back in March this year with 43-inch and 32-inch display models. The Xiaomi Mi TV 4A 43 inches price is Rs 22,999 and the 32 inches model costs Rs 13,999.
Xiaomi already has six smartphone manufacturing plants in India in partnership with Foxconn and Hipad Technologies across Andhra Pradesh, Tamil Nadu, and Uttar Pradesh. Currently, over 95% of Xiaomi smartphones in India are made in India.
Manu Jain, Vice President, Xiaomi and Managing Director, Xiaomi India said,
"After a successful smartphone journey, we are beginning a new chapter with Mi LED TV manufacturing in India. We are already the number one Smart TV brand in India, and we hope that with our increased focus on local manufacturing, we would be able to increase our supply and ensure we can reach out to many more Mi Fans."
Sri Nara Chandrababu Naidu, Honorable Chief Minister, Andhra Pradesh said,
"Today, I am delighted to welcome Xiaomi, the undisputed leader of Smart TVs in India along with Dixon Technologies to the city of holy city of Tirupati in Andhra Pradesh and to the family of other leading electronics players in the state who will all together help showcase Andhra Pradesh to the world as an example of transparent governance and seamless execution in setting up of projects."
Mr. Sunil Vachani, Executive Chairman, Dixon Technologies (India) Limited said,
"We would like to congratulate Xiaomi for their innovations and making a mark for themselves in the technological world whilst keeping the affordability intact. With Dixon's manufacturing experience and Xiaomi's innovative solutions, we are sure that the consumers are going to be immensely benefited."