OnePlus has released a new version of the Oxygen OS with the release of its latest flagship, OnePlus 6T. There are lots of new additions to the latest version which you might not notice. So here is a list of all the tips and tricks of the Oxygen OS 9 you should know of, to make your OnePlus 6T run smoother for longer.
As oxygen OS 9 has been rolled out to both the OnePlus 6T and 6 so some of these tips and tricks will also work on the OnePlus 6.
Hide the Notch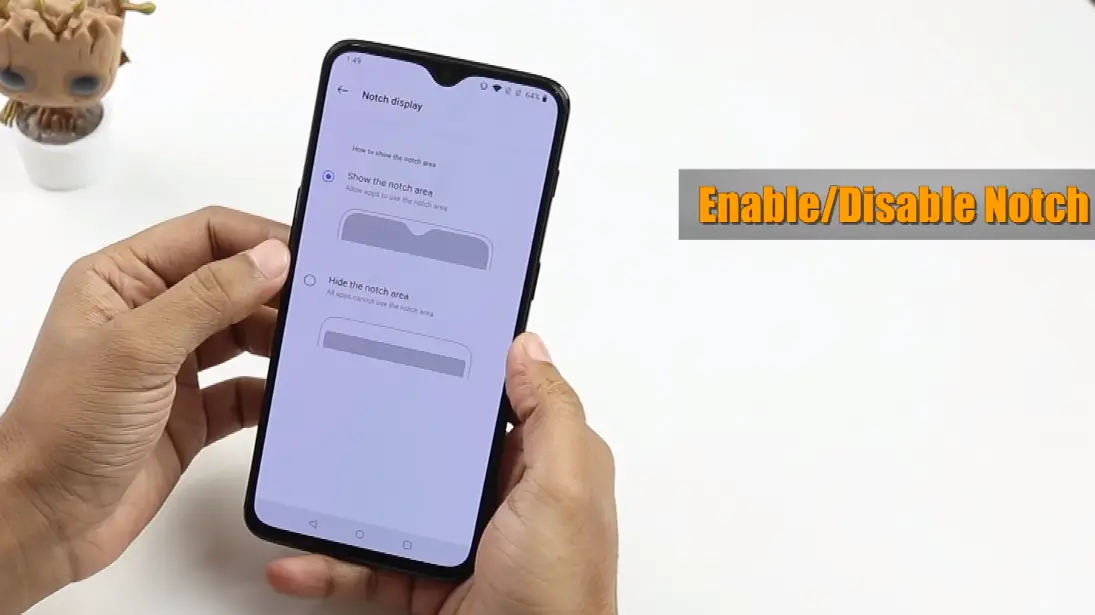 We know that OnePlus has reduced the size of the notch to an extreme extent but still, it is a notch, and everyone (including me) wants to get rid of it. OnePlus included a feature to do that, just go to Settings > Display > Notch > enable Hide the notch option.
Swipe to Unlock
OnePlus 6T comes with a fast face unlock feature which unlocks your phone fast. Well if you use it as your primary option to lock your smartphone, then it might be annoying when you wake your phone to look at the notifications, and it unlocks! You can disable opening the phone directly by going to Settings
Switch Off OTG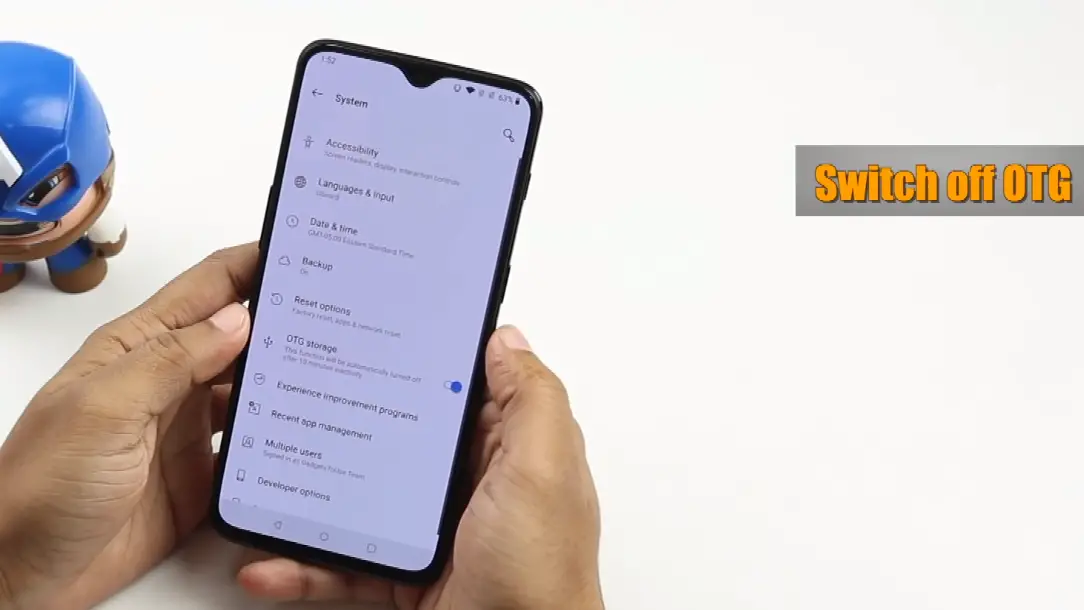 The OTG feature on any smartphone let you connect a USB drive directly to your phone to transfer data. Sometimes you can use it to connect a USB keyboard or a mouse to make the work even easier. Keeping this option on for long may drain your battery when your phone is not connected to an OTG device. You can disable it in Settings > System > OTG Storage and save some battery.
Navigation Gestures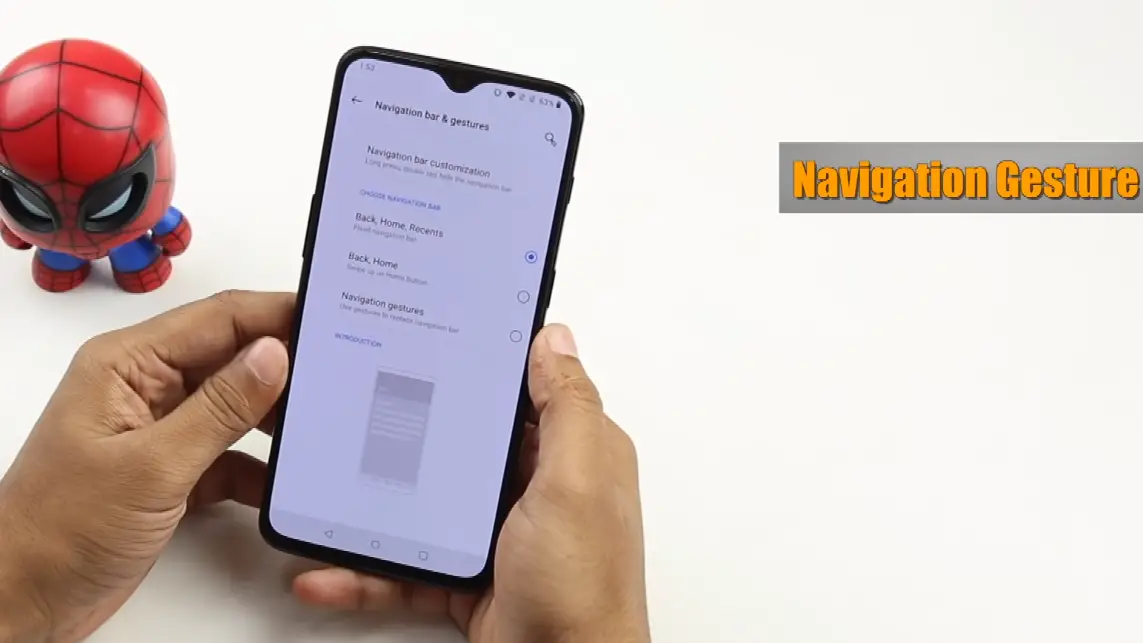 Let's be honest, we all are a bit impressed by the gesture navigation feature in iPhone X. And if you want to use your phone in the same way, then you can do that by going to Settings > Buttons and Gestures > Navigation Bar and Gestures. Then you will be able to go home by swiping up from the center and swiping from off-center position will initiate "back" function.
Gesture support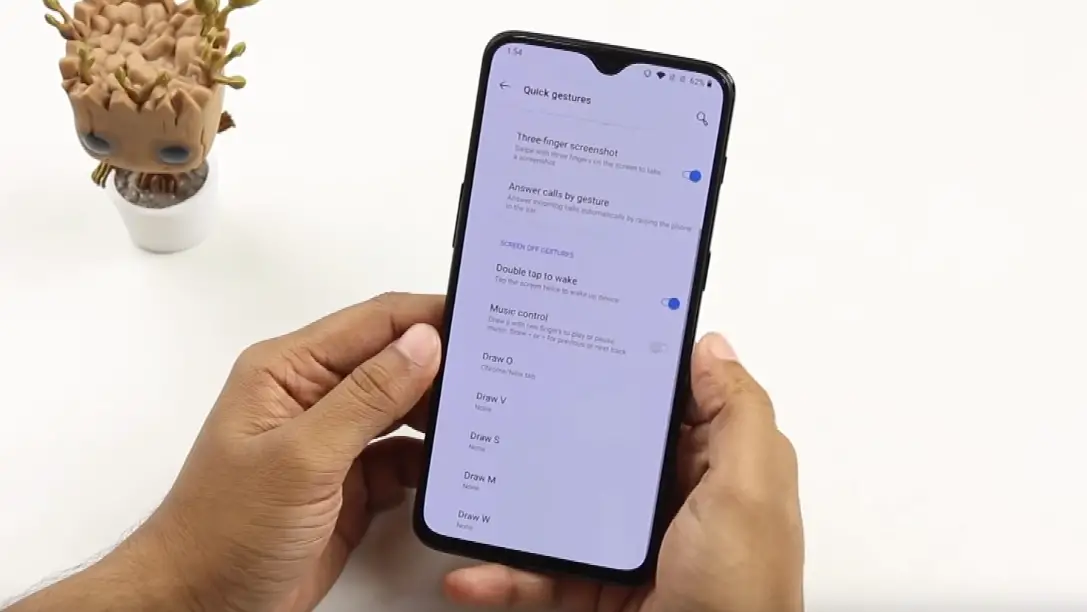 OnePlus 6T comes with a lot of gestures to use; you can draw something on the screen when the screen is off to launch that app directly. There are more than five gestures available in the Settings > Gestures. You can launch the camera, browser or any app you have on your phone.
Parallel apps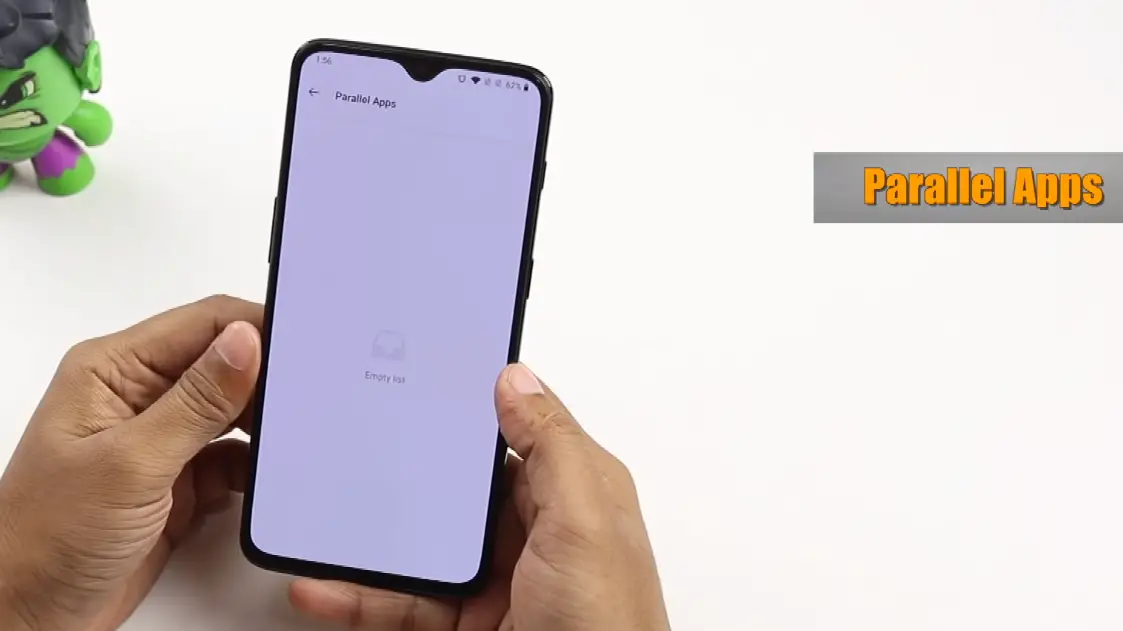 This feature comes in most of the smartphones including Oppo and Vivo which let you use two accounts for the same app like WhatsApp or Facebook. You can do this in OnePlus 6T too, go to Settings > Tools and Utilities > Parallel apps.
Ambient display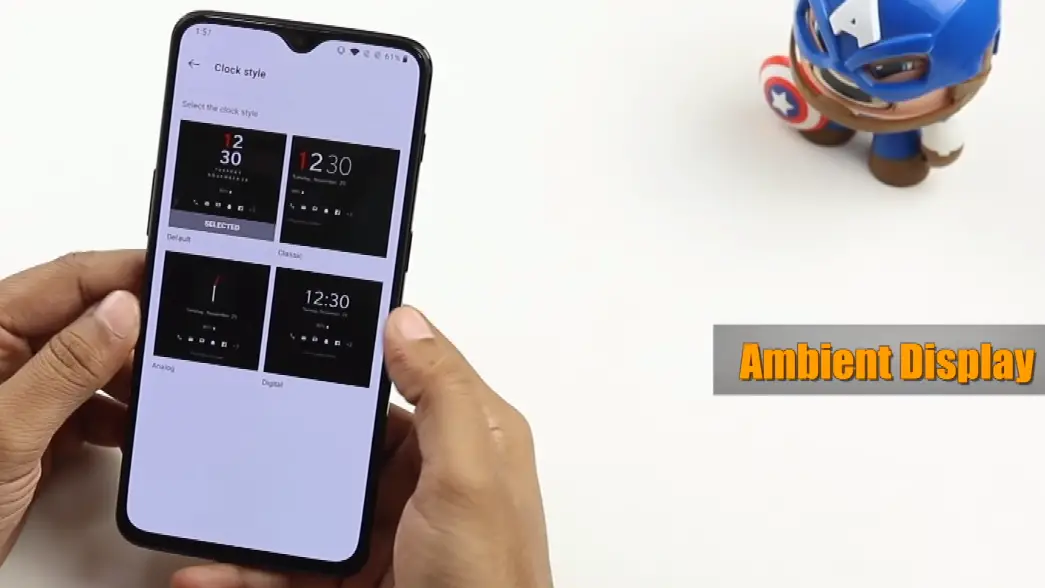 OnePlus 6T comes with Ambient Display feature which shows you a glimpse of your device when you pick it up. It shows you all the notifications without waking up your device. It was also needed on the phone, so you know where to touch on the display to unlock the phone. Change themes by going to Settings > Display > Ambient Display.
Live Wallpapers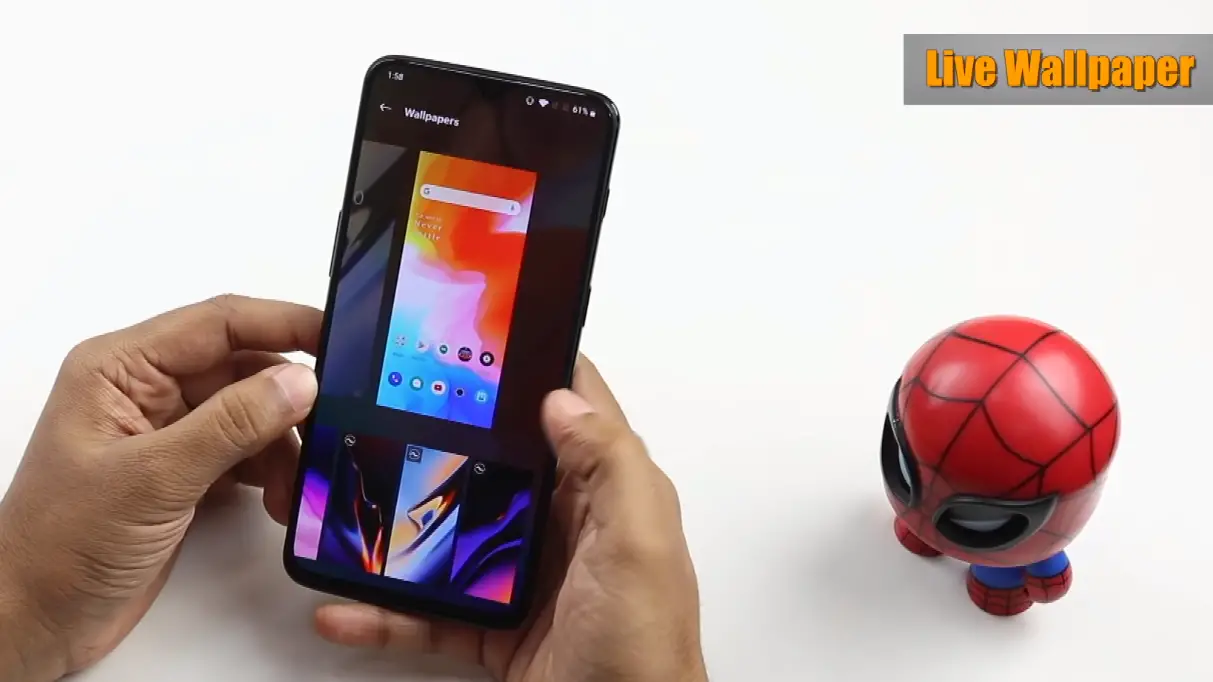 OnePlus 6T comes with three live wallpapers to beautify your smartphone. These live wallpapers animate when you unlock your smartphone or return to home screen from some app. You can set them by taping and holding the empty part on home screen and select Wallpapers from the options.
Shelf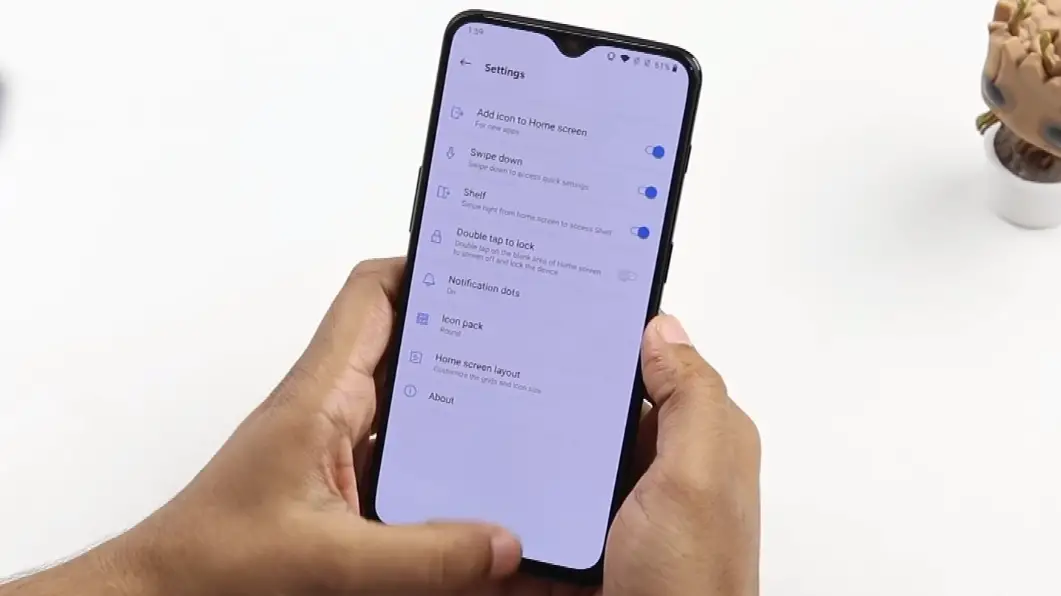 The shelf is the leftmost page on the home screen which holds a lot of things like weather, memo, frequently used apps and more. You can also pin your favorite widgets in this place. You can enable or disable this by taping and holding on the home screen and Select Settings from there.
Change icon theme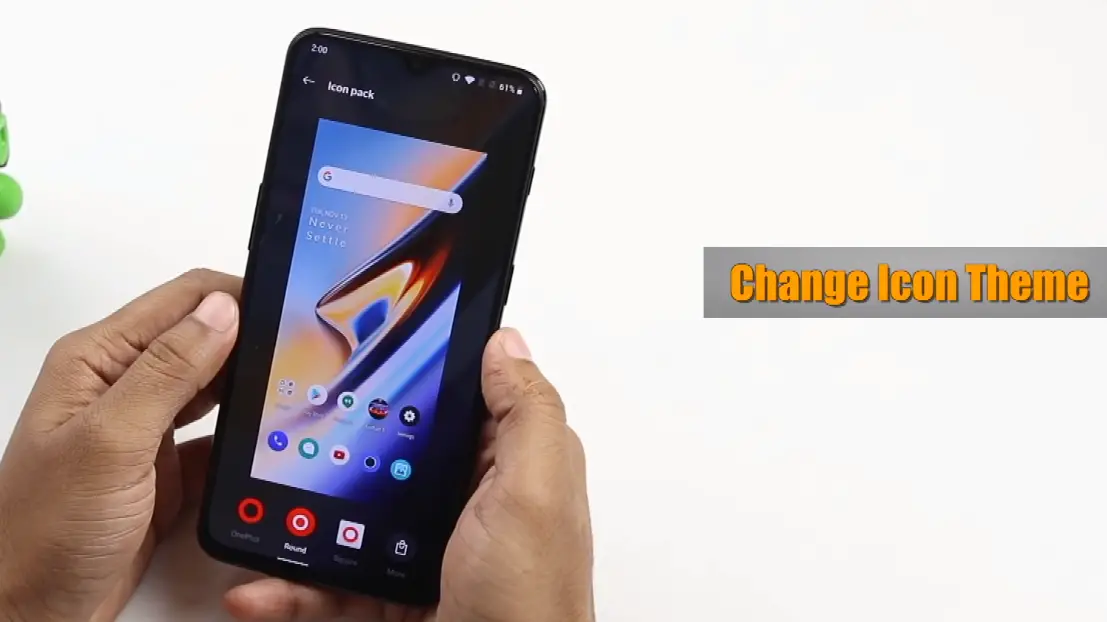 Oxygen OS 9 on OnePlus 6T comes with a feature to change the icon theme all around the user interface. You can change the icon theme by taping and holding the home page and select settings. Then you will see the Icon theme option from there you can change the theme and you can download more from the Google Play Store.
Display Color Scheme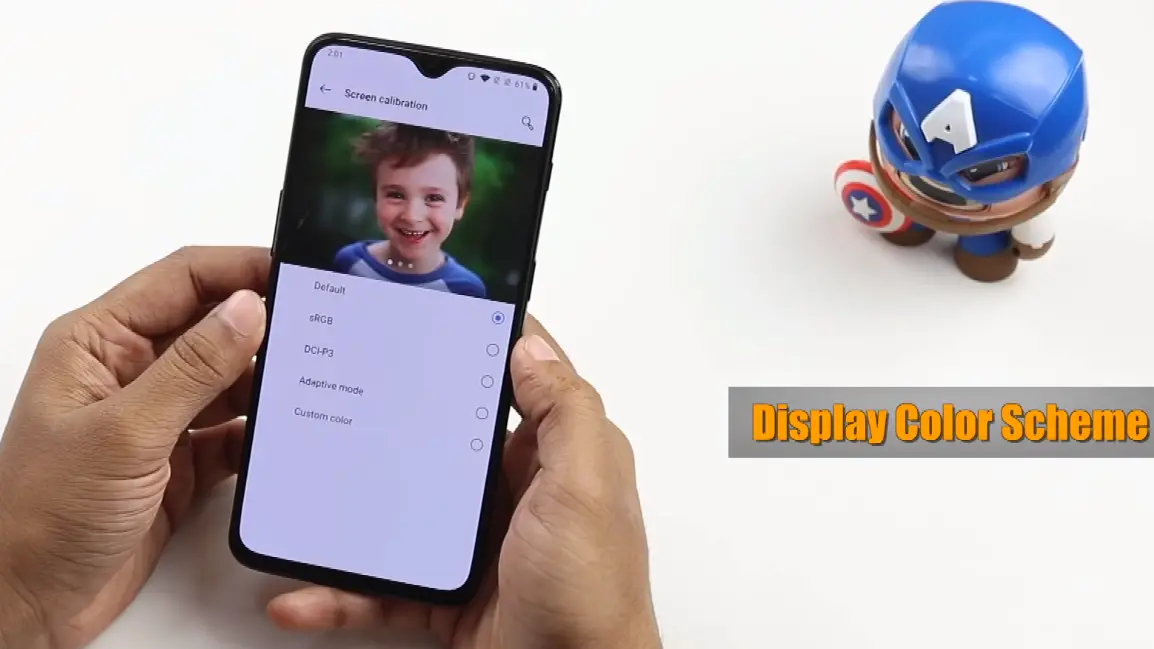 I know sometimes it hurts to keep looking at the screen for hours, but you can't resist. Well, it won't hurt your eyes by warming up the color scheme on your display. You can do that by going to Settings > Display > Screen Calibration.
Reading mode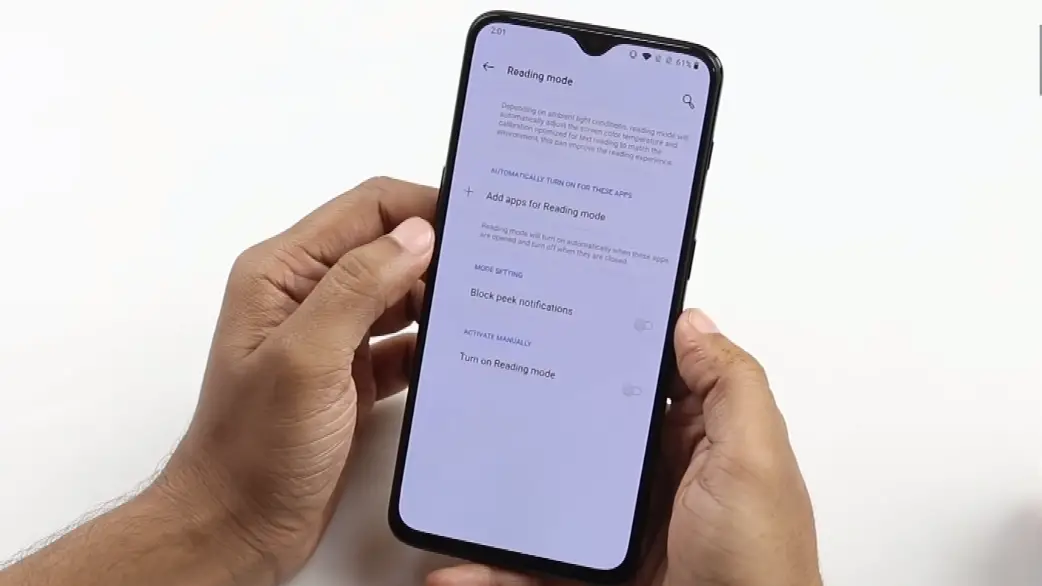 There are lots of websites where you read the news and other articles, but you get annoyed by the advertisements. You can remove those distractions by enabling reading mode and turning the screen to greyscale colors so you can only focus on the text, not on the images.
Gaming Mode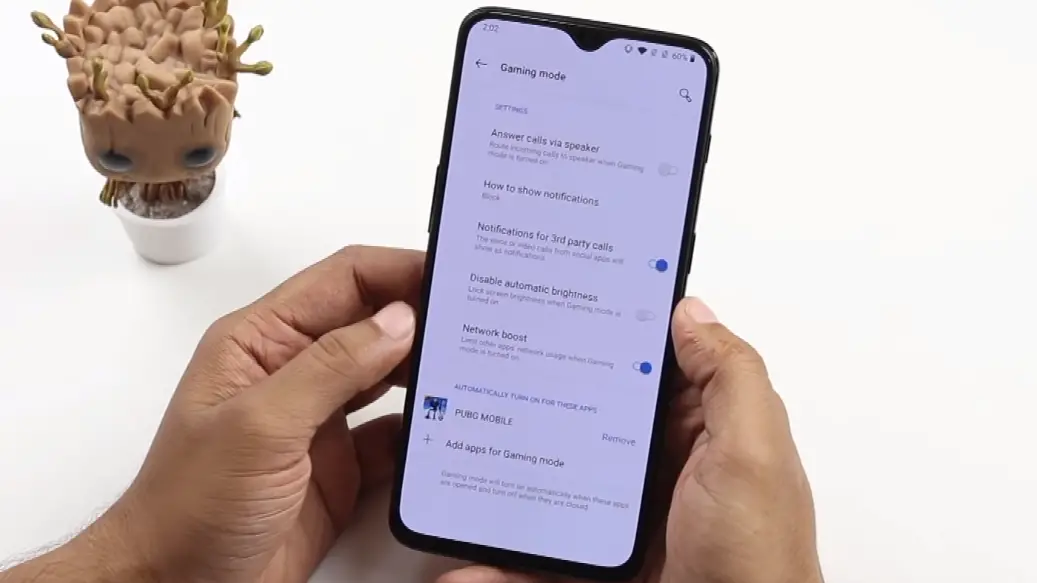 OnePlus 6T is undoubtedly a powerful smartphone, and you are not going to want this all performance on using social media apps, are you? Then turn on the Gaming mode from the quick settings menu and start gaming on your OnePlus 6T without distractions or fps dropping.
Dark Scheme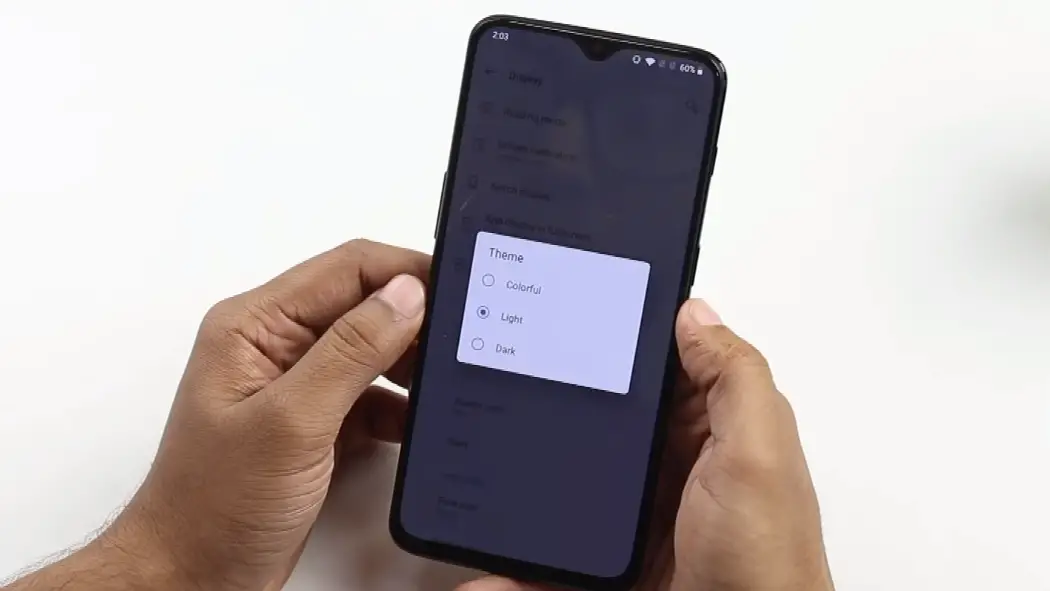 The Oxygen OS comes with a dark mode which enables dark theme all around the user interface and stock apps like contacts and dialer. You can enable it by going to Settings > Display > Theme > Dark theme.
Google Assistant shortcut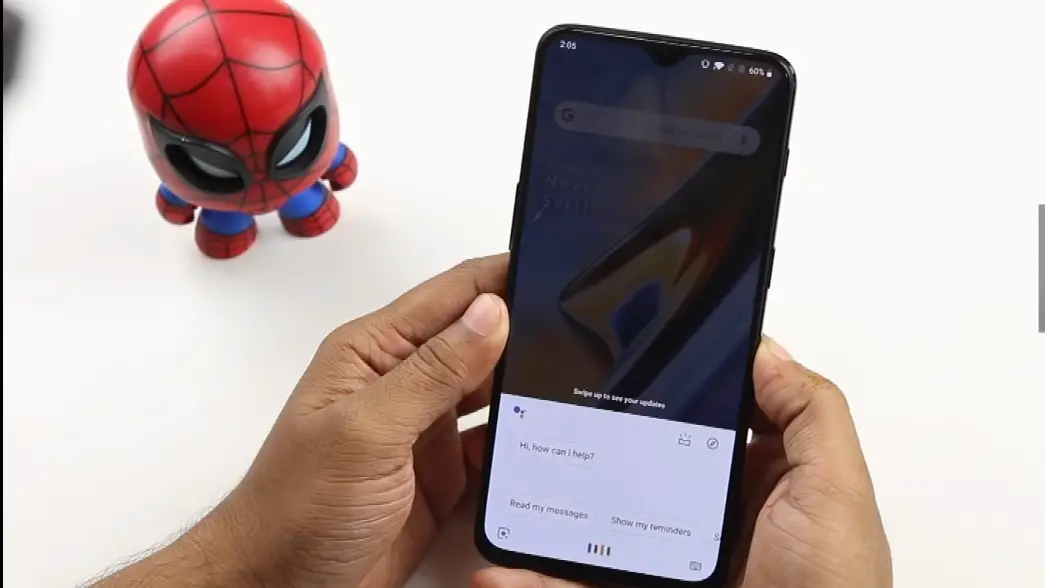 If you use Google Assistant a lot, then you should have it on a shortcut like press and button, and it will pop up for help. OnePlus got your back by adding a power button shortcut to the Google Assistant. After enabling, you have to hold the power button of a small time to trigger the Google Assistant.
Smart Boost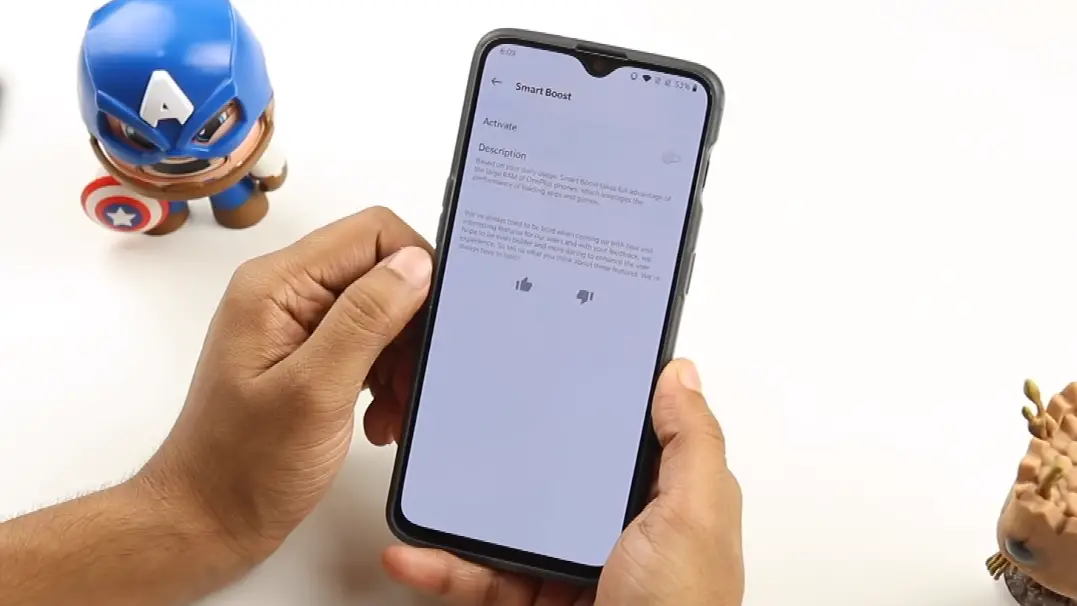 OnePlus is working on a new feature called Smart Boost which launches apps faster than any other smartphone with Snapdragon 845 processor. It does it by loading some of the frequently used apps in the background and keeping it in the RAM. You can enable it from the OnePlus Labs in Settings > Utilities > OnePlus Labs > Smart Boost.
Night Scape
Since Google announced a new feature called Night Sight with some extraordinary capacity to take bright pictures in low light conditions. Every other smartphone brand is working on an exact feature, OnePlus has Night Scape. You can take bright images in low light conditions, just launch the camera app and switch to Night Scape mode and click the picture.
Message in Ambient Display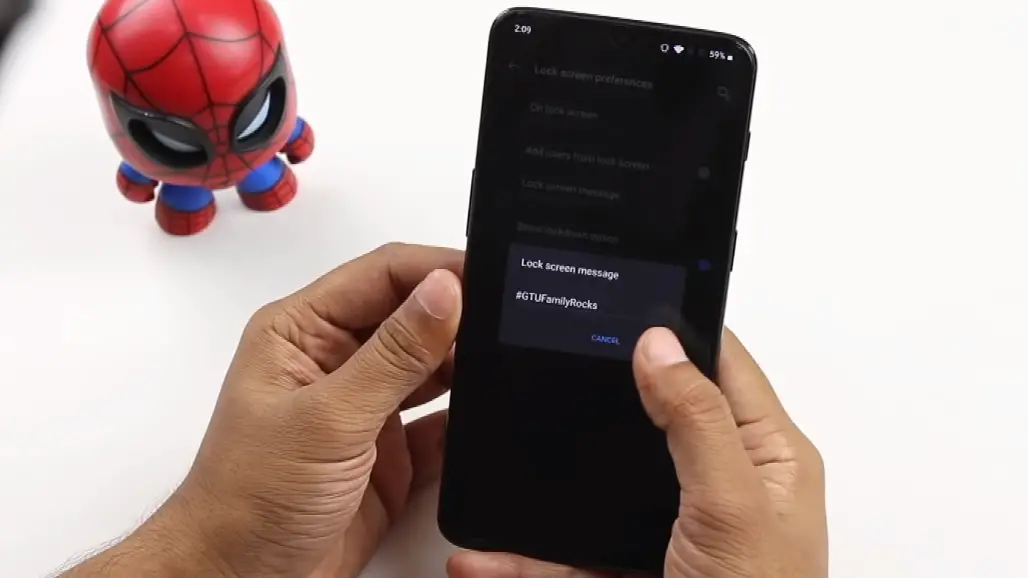 OnePlus 6T comes with a feature called Ambient Display which shows some features on the screen when the phone is in sleep. You can show your own customized message on that screen. Just go to Settings > Display > Ambient Display.
Swipe down for Quick Settings
As the OnePlus 6T got a bigger screen than its predecessor, it becomes even harder to swipe from the top edge to bring down the notifications. Oxygen OS has a new feature which lets you pull down the quick settings by swiping down anywhere on the home screen.
Recent apps management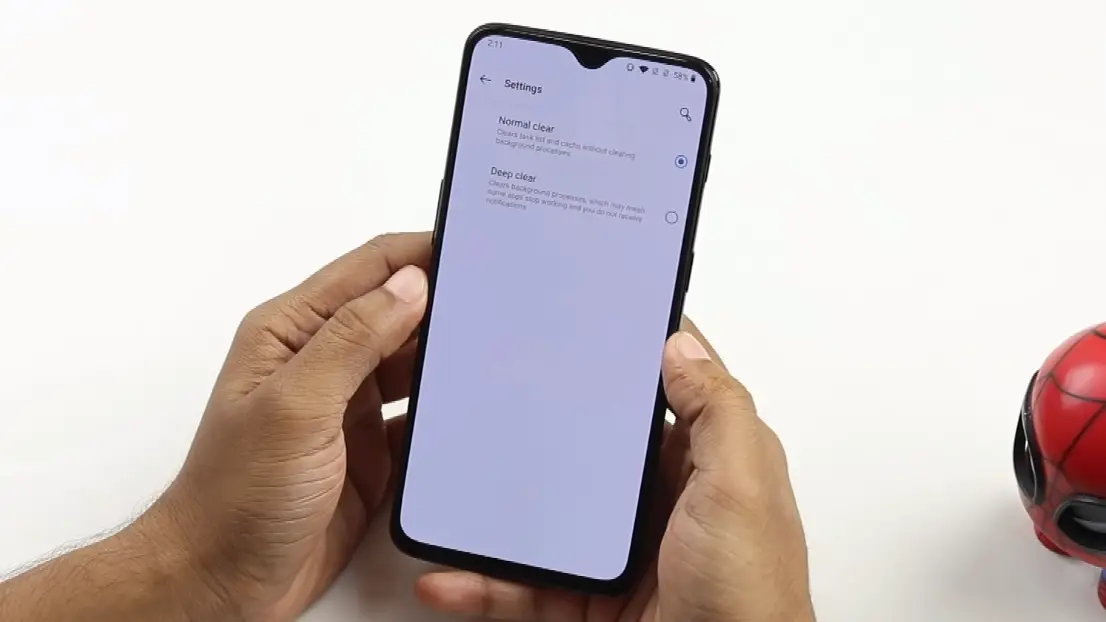 Oxygen OS has a feature where you can deep clean the RAM to get more apps everytime you clean the background apps. You can enable it in the Settings > System > Recent Apps Management.
App Locker
We all have some apps on our smartphone which we don't want someone to peek into when handing over the smartphone to someone. OnePlus added an app lock feature which let you lock any app using face lock or fingerprint. Go to Settings > Apps > lock apps.
Three finger screenshot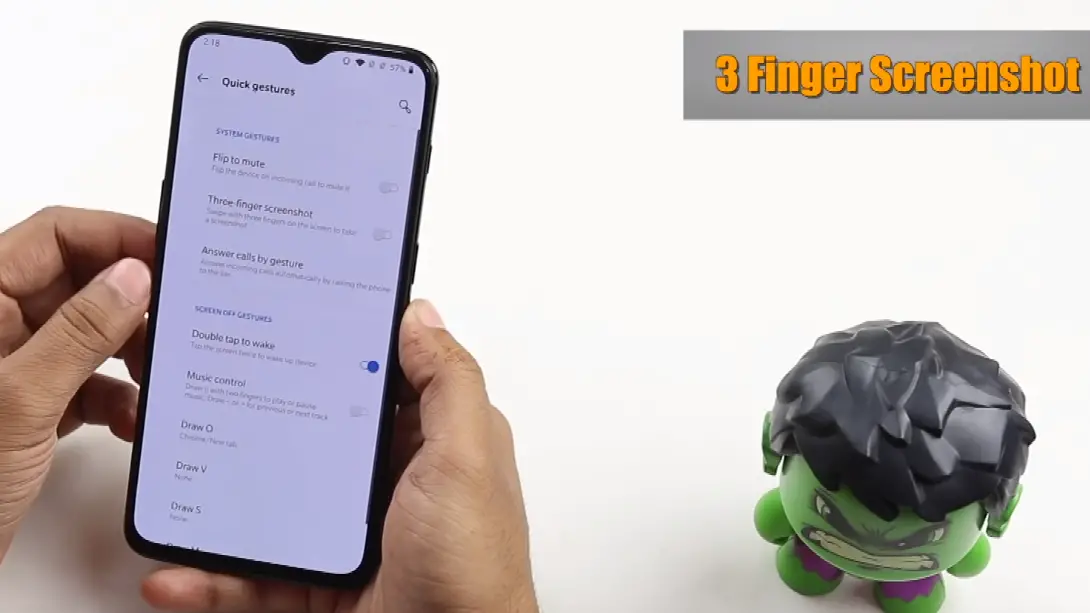 OnePlus has a feature where you can take a screenshot by swiping up on the screen using three fingers. You can enable this feature in Settings > Button and Gestures > Gestures and Navigation, allow three finger navigation.
Change Font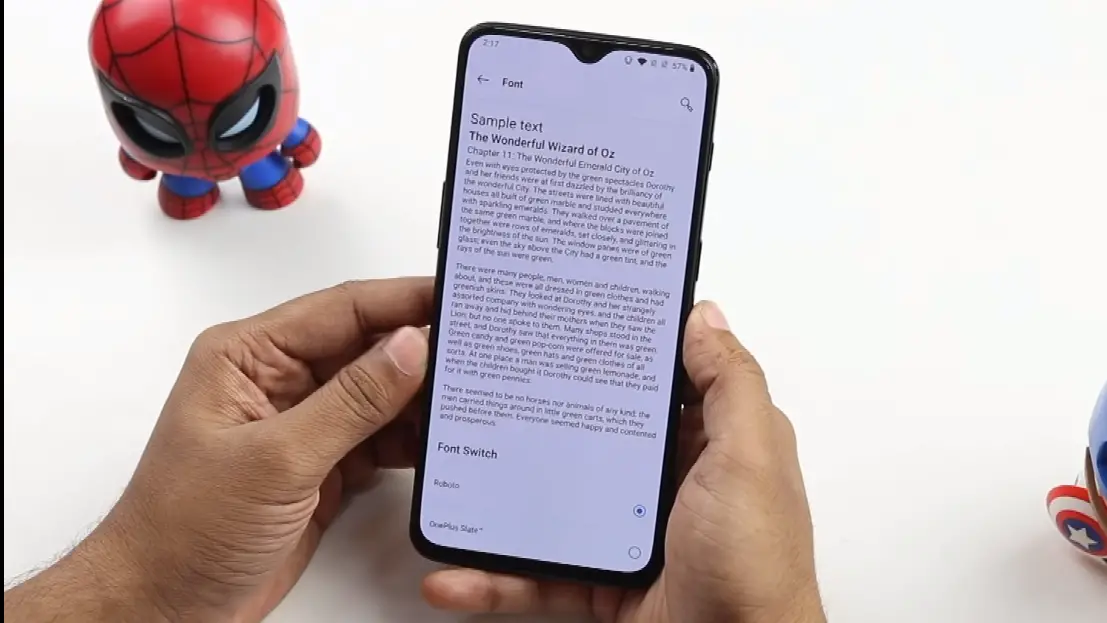 You can change the system font on OnePlus 6T to make it look even more slick and cool. You can do that by going to Settings > Display > Fonts; there you can select from the available fonts.
Hide apps
You can hide some apps from the app drawer so no one will know about them while using your smartphone. You can tap and hold onto any app you want to hide and select hide option to hide that app. To get to those apps, open app drawer and swipe from the left edge to reveal all the hidden apps.
Audio Tuner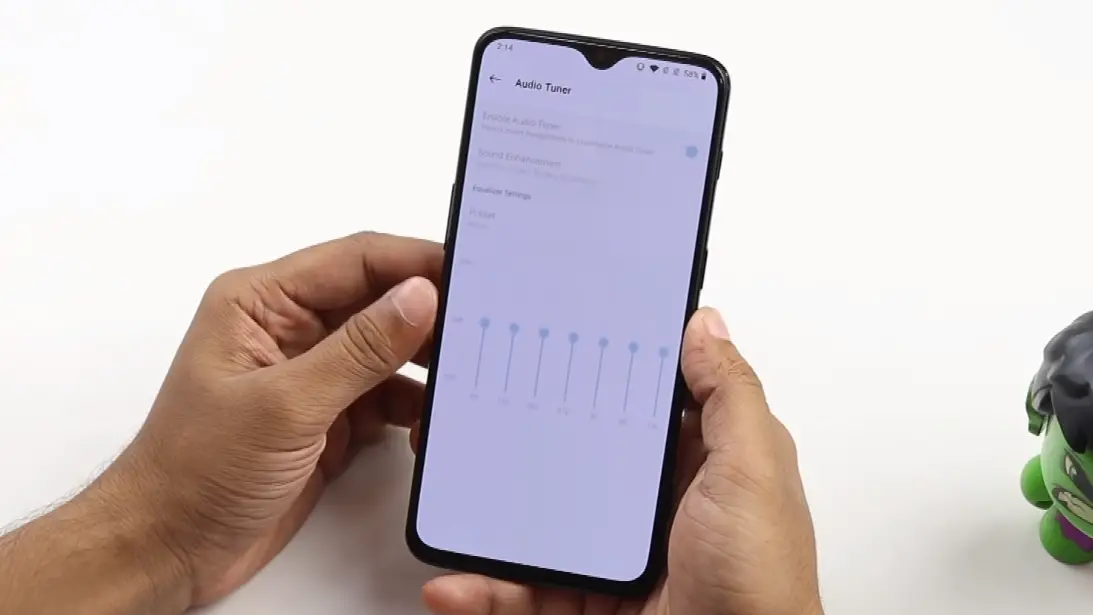 Oxygen OS has some audio related settings which make your headphones sound a bit better than usual. You can do that by going to Settings > Sound > Audio Tuner, settings will be enabled when you have wired headphones connected.
Conclusion
These were the tips and tricks which you should know about if you own a OnePlus 6 or OnePlus 6T. There are even more features hidden in the Oxygen OS 9 which you might find during your day to day usage. If you want to know more about OnePlus or Oxygen OS, then follow us on social media pages and subscribe to GadgetsToUse on YouTube.