The Election Commission of India has started counting of the votes since today morning. If you want to know the election results live updates, there are many ways. We are telling here how you can keep track of the same via your smartphone.
If you want to know who has won in your area, you can watch the trends and results of the elections 2019 live on the website, youtube, and apps.
How to watch election results live
Election Commission of India website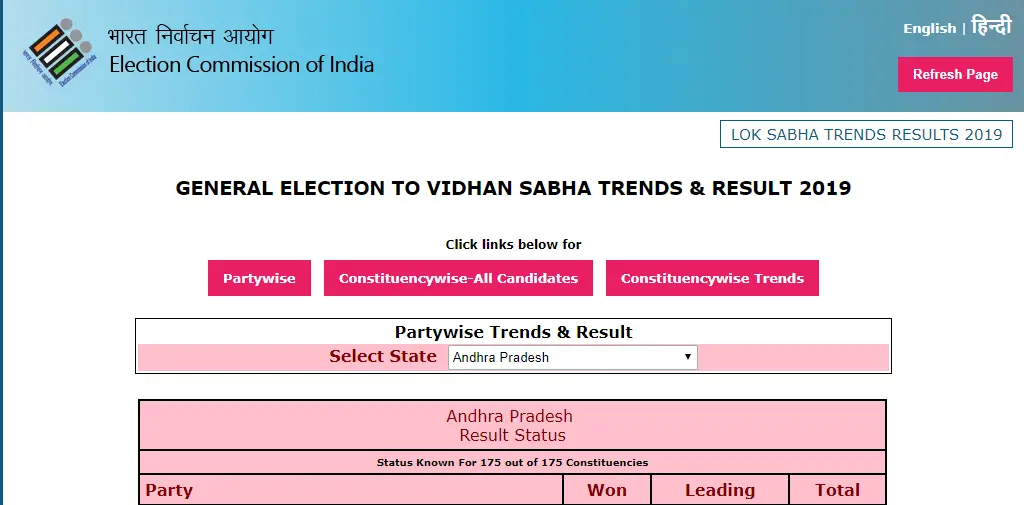 You can watch the results on the official website of the Election Commission of India. They telecast the real-time updates and results of the Elections 2019. You can log on to results.eci.gov.in for the same. You can get here constituency wise and party wise results.
Election results live on YouTube
Government's Prasar Bharati and Google have partnered to telecast the live stream of the 2019 Lok Sabha election results on YouTube. If users click on the window, it will open the live YouTube channel of DD News.
Election results on JioTV, Airtel TV, Hotstar
Moreover, mobile apps like JioTV, Airtel TV and Hotstar also give the option to live stream the election results in 2019 via top news channels. You will have the option to choose a news channel from the list and get the live updates.