MediaTek has announced its latest chipsets- the Helio G90 and G90T today. The gaming-centric processors have an array of features that offer a flagship-level gaming experience. They come with MediaTek's HyperEngine gaming technology.
The new Mediatek Helio G90 and G90T are based on 12nm process and include an octa-core CPU clocked at up to 2.05GHz. Notably, it uses the same ARM Cortex-A76 and A55 cores as the latest flagships from Qualcomm and Huawei.
The G90 series also includes a Mali G76 GPU with up to 800MHz speed and has support for up to 10GB of LPDDR4x RAM. By combining the latest CPU and GPU, MediaTek's G90-Series is going to offer great smartphone gaming experience.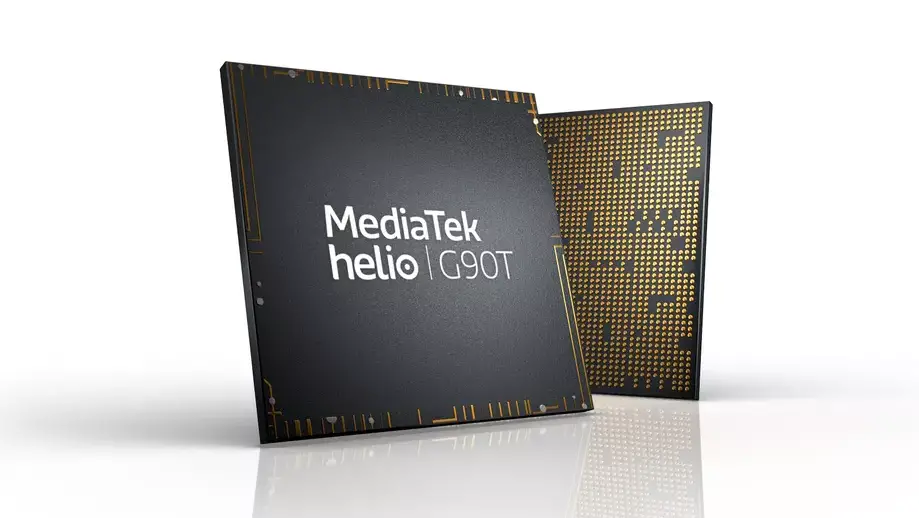 The G90 series also brings other latest features including up to 64MP camera support. Let's check out all the features that make G90 series SoCs flagship gaming chips.
MediaTek's Helio G90 Series Features
Latest CPU & GPU Cores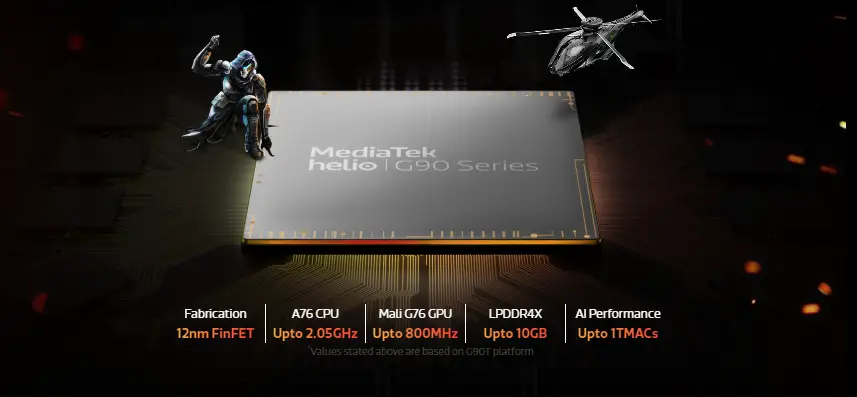 MediaTek's Helio G90 Series comes with the latest ARM Cortex-A76 & Cortex-A55 CPUs in an octa-core combination and speeds of up to 2.05GHz. It is paired with the latest ARM Mali-G76 GPU with speeds of up to 800MHz and up to 10GB of LPDDR4x RAM.
So, whether it's Fortnite, PUBG, or other top games, MediaTek's Helio G90 Series provides the performance of a premium smartphone.
Fabrication- 12nm FinFET
CPU- A76 & A55 at up to 2.05GHz
Mali G76 GPU at up to 800MHz
Up to 10GB LPDDR4X RAM
1TMACs AI Performance
AI-Camera and Up to 64MP Camera
The Helio G90 Series also supports the latest 64MP and 48MP cameras. It offers real-time previews and 'night shot' mode that uses quad pixel technology to capture impressive pictures in low-light. It also has fast and precise AI facial detection support.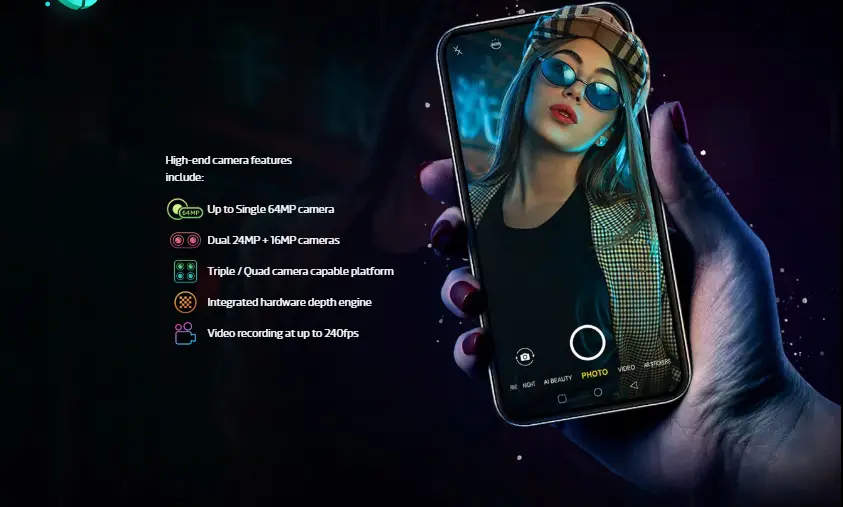 The chips also come with a multi-camera framework to support multiple lenses from ultra-wide-angle to telescopic or a depth-mapping camera. The camera features include:
Single 64MP camera support
Dual 24MP + 16MP cameras support
Up to Quad camera capable
Video recording at up to 240fps
Connectivity – Fast 4G LTE modem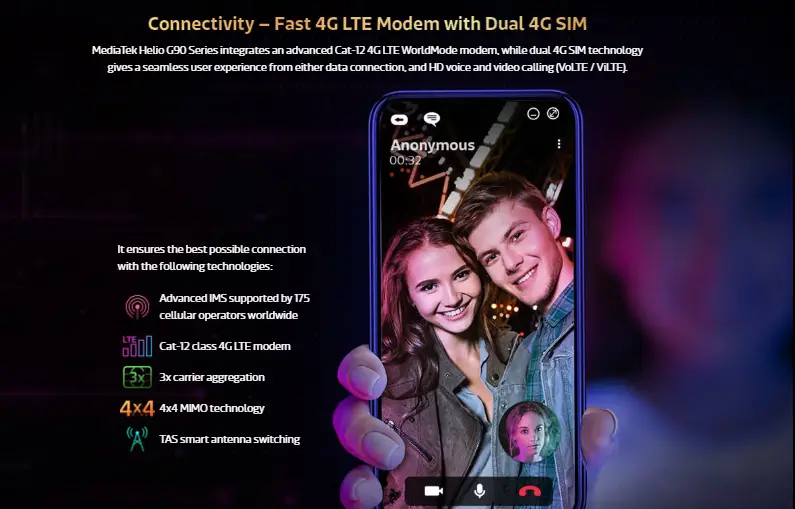 The new MediaTek Helio G90 chips also integrate an advanced Cat-12 4G LTE WorldMode modem and offer dual 4G SIM technology for a seamless experience from any network. It offers the best possible connection with the following technologies:
Cat-12 class 4G LTE modem
3x carrier aggregation
4×4 MIMO technology
TAS smart antenna switching
MediaTek HyperEngine Gaming Technology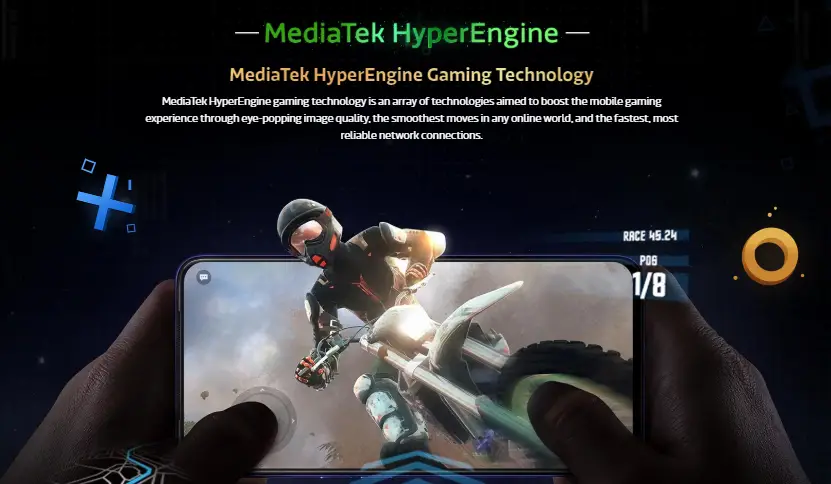 Helio G90 Series is paired with MediaTek's HyperEngine gaming technology that tunes your entire phone for the greatest gaming experience possible. HyperEngine gaming technology is an array of features to boost the mobile gaming experience, such as-
Intelligent Network Prediction Engine for the best network connection.
Dual Wi-Fi Connections for connecting two bands simultaneously.
Call & Data Concurrency to defer a call and keep the game connection.
Rapid Response Engine for accurate & lag-free touchscreen input.
Brilliant Picture Quality with detail enhancements, vivid colors, and HDR
Intelligent Performance Control for reliably fluid and high-performance gaming.
Apart from that, the MediaTek Helio G90 Series chipsets can also listen for more than one trigger word to wake virtual assistants such as Google Assistant or Alexa. The dual wake-up word support is integrated into the design.
With the new G90 series, MediaTek is aiming to capture the gaming phone market in midrange and budget devices. We will see phones with Helio 90 series from Xiaomi or HMD' Nokia sometime in Q4 2019.