ColorOS 7 has been announced by Oppo and there are few numbers of smartphones that are getting the beta version of the OS. There are a bunch of new features which you will get in the ColorOS 7 from Oppo. If your phone hasn't got the update yet then in the meantime, you can look at these awesome tips and tricks about the ColorOS 7.
Customize icons shape
ColorOS 7 is based on Android 10 and all the customization features are adopted by the system. Oppo used this feature from Android 10 and added the icon customization in the settings menu. You can go to Home screen settings and there you will find the icon style option. Inside there you will find a bunch of options to change the shape, size, and appearance of the icons.
Dynamic Wallpapers
ColorOS 7 comes with new wallpapers including some new live wallpapers which respond to your interaction with the phone. There are about five dynamic wallpaper which looks gorgeous if your phone has an AMOLED display. These wallpapers are built into the ColorOS 7, you don't have to download them from Theme store. Just go to the wallpaper selection in the settings menu.
Edit Videos on the go
ColorOS 7 comes with SoLoop video editing app which is a small video editing app making video editing easy and fun. You can make fun videos using your pictures and videos using the provided templates. Share these videos on social media apps to surprise your friends and family. The SoLoop app is provided in the app drawer and you will get a nice tutorial when you use it for the first time.
Keep your stuff private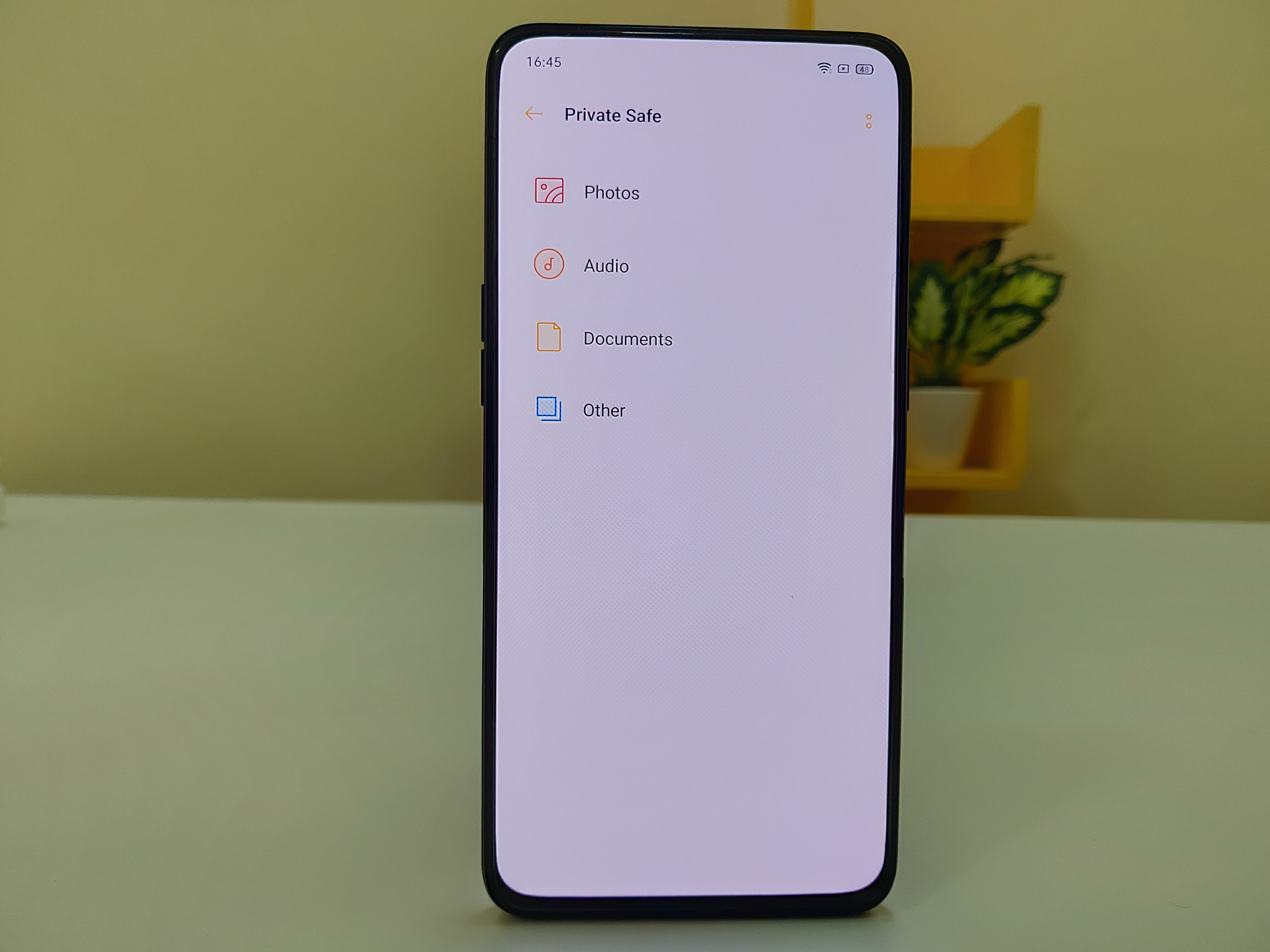 Oppo has created a Private Safe setting where you can keep all of your important files so no one can see them. The data will be locked and you can access it anytime using your fingerprint. To set up the private safe for the first time, go to Settings > Fingerprint, Face and Password > Privacy Password > enter password > Private Safe. There you will be able to put your files.
Lock your apps
Within the Privacy Password settings, you will also find the Lock Apps feature where you can lock your apps using a password. All you need to do is go to the Lock Apps option, select the apps you want to lock from the list provided and tap Enable Password Verification. Once it's enabled, there will be a new option appear below to hide the app icon completely from the phone. Then you have to create an access passcode which you need to enter into the dial pad to access the hidden apps.
Migrate phone data to new device
Oppo has added the phone clone feature in ColorOS 7 which let you migrate the data from your phone to another phone. This feature allows you to clone all of your data without using any dongle or data cable. Oppo ensures that the data which you are migrating will be encrypted so you don't have to worry about data theft.
Shortcuts anywhere
ColorOS always had a sidebar so you can put some shortcuts in there and can access them anywhere on the user interface. In ColorOS 7, Oppo has redesigned the sidebar with new user interface and features. You get a screenshot and screen recording shortcut on it ad below it, you can add more apps shortcuts to access them anywhere you want.
Your day at a glance
ColorOS 7 comes with a smart assistant on the home screen, you can access it by swiping right on the home screen. The assistant page has all the details you need to get your day started like the weather, news and calendar events. You can also customize the page according to your needs. You can even get your steps information on the page which uses your phone's step counter sensor.
Dark Mode
ColorOS 7 comes with Android 10's system-wide dark mode which turns the user interface dark. This makes the smartphone to put less strain on the eyes when reading some text in a dark environment. You can enable the Dark Mode from the quick settings menu, just pull download the notification drawer twice and tap the dark mode toggle. You can also schedule the dark mode so it can turn on itself on the desired time.
Smart Driving
Smart driving is the new feature that Oppo has added into the ColorOS 7 which enables a driving focus mode. This makes driving safer because you won't be getting any distracting notifications while you are driving. You can also enable smart driving from the settings in a scheduled manner so it can turn on automatically.
Wrapping up
These features make the ColorOS 7 unique from other custom user interfaces from other brands. You get some exclusive features that you won't find on any other smartphone OS like the Oppo Relax and Safe driving feature.