Paytm, one of the most popular digital payment apps in India has launched some new technology solutions to strengthen its association with its merchant partners across the country. The company has introduced innovative payment offerings with the All-in-One Android POS device, All-in-One QR code, Paytm for Business app and Paytm Business Khata. Let's know about all of them in detail.
Paytm POS Device
Paytm's new Android-based All-in-one POS device will help merchants accept payment through various methods. It can accept payments from Paytm Wallet, all UPI based apps, Debit & Credit Cards, and even cash. The device has a full-size display and is filled with many features that include billing, payments, and customer management software. Apart from accepting payments, it can also generate GST compliant bills.
All-in-One QR Code
Paytm has introduced its All-in-One QR for businesses across the country that enables all transactions with 0% fee. The new all-in-one QR code combines codes from Paytm Wallet, Rupay Cards and all UPI based payment apps into one code that can be used by the business to accept payments. Moreover, merchants will be able to directly transfer money to their own bank accounts with 0% transaction fee.
Paytm for Business App
The company had already launched its Paytm for Business App. Now, the app gets a renewal and it enables large and small businesses to track and pay all their payments from one place. Businesses can use APIs or Paytm for Business Dashboard to make bulk payments to Paytm Wallet, Bank Accounts and UPI addresses instantly.
Paytm Business Khata
The newly launched 'Paytm Business Khata' is integrated into Paytm for Business app. Using it, merchants can set payment due date for credit transactions, and send automated reminders & payment notifications. Businesses can also download reports for easy verifications, track daily sales/business growth and collect payments from customers via UPI or wallet at no extra cost.
Paytm Utility Items
Along with all these services, Paytm has also launched various utility items with the QR code attached that include calculator, power bank, clock, pen stands and radio which businesses can use for daily requirements.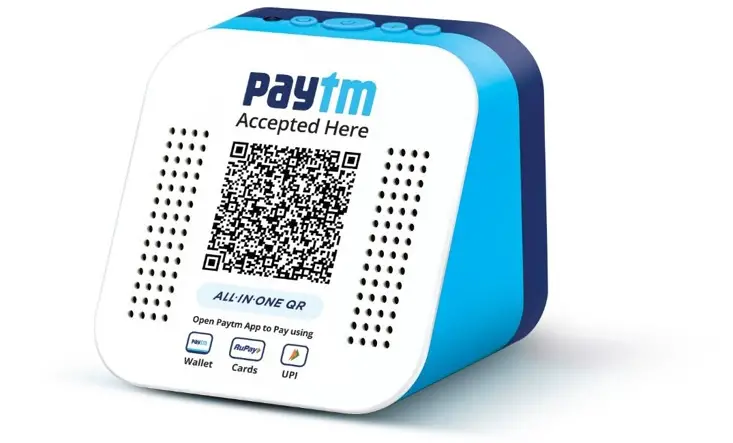 Among all these items, the soundbox is one of the most popular QR merchandise. It allows merchants to hear confirmation of payment receipt and it supports all payment modes and multiple languages.