Xiaomi has announced the MIUI 12 back in January on a launch event with the official logo. There is no other confirmation from Xiaomi until now, some screenshots have been leaked claiming to be from MIUI 12. These screenshots might be from an early build of MIUI 12 but we can identify some refreshments and features which we will be getting in the next big MIUI update.
New Navigation bar and Gestures
MIUi 12 will be coming with some new user interface improvements on the home screen and other places as well. You will see some new icons and new animations as well. As you can see in the screenshot below, the app opening and closing animation have been changed.
MIUI 12 is finally going to adapt the stock navigation gestures from Android 10. Right now in MIUI 11, there is no bar at the bottom and you cannot switch apps by swiping across the bar. I'm sure that Xiaomi will keep its traditional navigation gestures in MIUI 12 so you can use those if you prefer them.
New App Switcher
MIUI 11 came with a newly redesigned app switcher with multiple instances at on one screen. In MIUI 12 there will be new upgrades to the app switcher to give it a new refreshed look. Start with the animation, as you can see in the screenshot, the app switcher launch animation has been changed.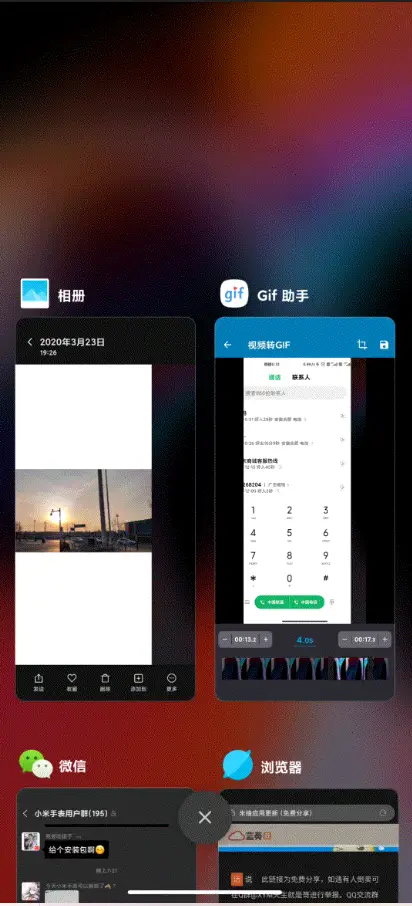 This new animation looks more fluid and smooth, it adds a new look to the interface. The cards are bigger than before and all of them are of equal size now unlike in MIUI 11. There might be new features in the app switcher like a new gesture to launch the app in split-screen view.
New Camera
According to the leaked screenshot of the camera UI in MIUI 12, we can see some changes. The modes are just where they were and you can switch between them by swiping across them. The buttons and UI has become transparent so you can see the complete view-finder.
Upgraded Dark Mode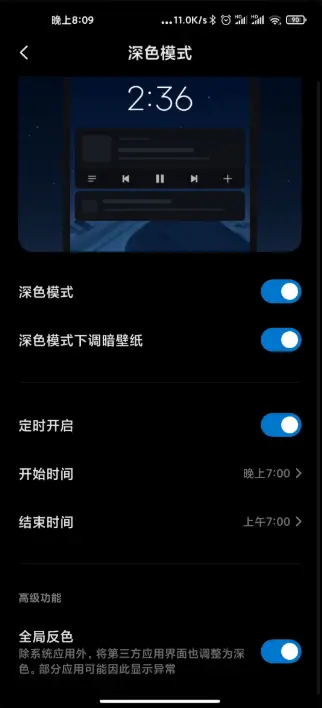 The MIUI 11 has a dark mode but it lacks some important features and it is not perfect I would say. Xiaomi is going to fix that in MIUI 12 and make it a perfect dark mode with all the features including the schedule and more. There will be a feature darken the wallpaper and there will be a force dark mode as well.
New Notification Manager
MIUI 12 will bring a completely redesigned notification system which will be better than MIUI 11 in a lot of ways. The new notification manager will group the notifications accordingly. It will be in card manner and looks better than a traditional notifications manager.
Wrapping up
These were the upcoming features of the MIUI 12 with all the changes and improvements. Xiaomi may officially announce it after the launch of Android 11R which is already around the corner.