Signing a PDF document is usually very tedious- you need to print the document, sign it with a pen and then scan it into a photograph to upload it back. However, the same task becomes a piece of cake when done on a smartphone using the right application. In this article, let's see how to sign a PDF document on your smartphone digitally.
Sign a PDF Document on your Phone (Android/ iOS)
1] To start with, install the Adobe Fill & Sign application from Google Play Store or Apple App Store on your device. Download links are given below.
Download for Android | Download for iOS
2] Next, open the app and choose the location to select your PDF document. Moreover, you can either import images from your gallery or take a new picture from within the app.
3] After the document opens, click on the Pen icon on the toolbar given at the top. Tap Create Signature. You'll now see a large signature field on your screen- sign it and hit Done. You've now created the signature, and it's ready to be placed on the document.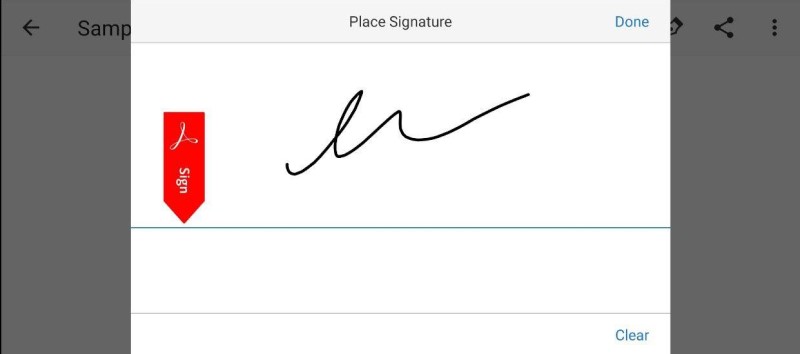 4] Now, click on Pen icon again, and this time you'll see your digital signature instead of the create button. Tap it and drag your sign to the signature field in the document. You can also resize it using the stretch button given on the right edge.
5] Once done with the placement, tap anywhere on the screen. Fill out other fields if required. That's it; the document can now be shared via social messaging apps or email directly using the share button on the top right corner.
Wrapping Up
So this was all about how you can sign a PDF document on your smartphone. Once the signature is created, you can use it on any number of PDFs you want to- no need to sign again and again; just make it once, and you're good to go. Anyway, what app have you been using to date? Do let us know in the comments below. Feel free to reach out in case of any doubts or queries.
Also, read- How to edit PDF files for free online and offline