Recently, a new short video creating app called Mitron gained popularity in India as a competitor to TikTok. At a time when anti-China sentiments are high, and TikTok, one of the most popular apps in India has been getting flak by netizens, Mitron's virality is no wonder.
One of the reasons it is welcomed so well in the country is that it is being marketed as an Indian app. Now, the question is whether this so-called TikTok rival is really Indian. We find out!
What is Mitron and why it became popular?
The Mitron app is a short video platform just like TikTok and several other such apps. The app is free to download on Google Play Store and currently not available on iOS. The UI of the app looks similar to TikTok and there's not much difference in content either.
There are videos with TikTok logo on them in Mitron app.
Just like TikTok, you can watch videos without sign-in, but to upload, comment and like videos, you will need to create an account on the app.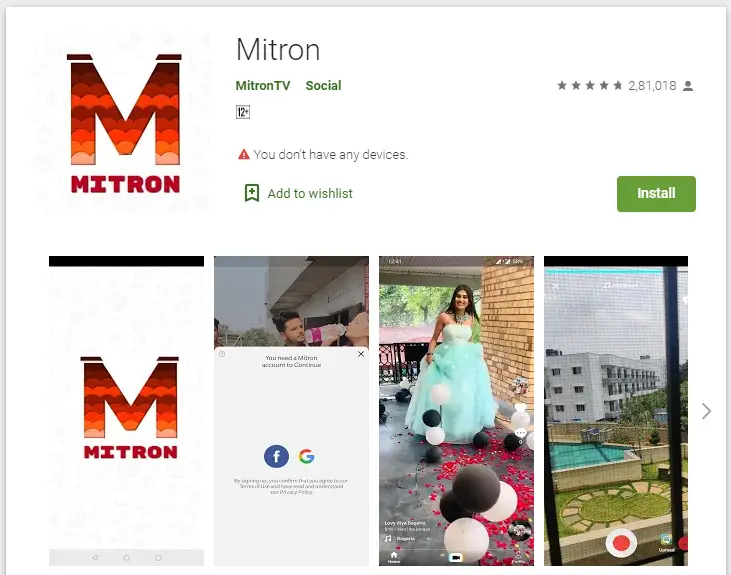 Mitron has reportedly been developed by some IIT Roorkee student Shivank Agarwal. The app has crossed 50 lakh downloads on the Play Store within a month. It was at no.2 spot in Android apps in India as quoted in a tweet by Deepak Abbot.
It was being forwarded on WhatsApp in India for a while. The app doesn't seem to offer anything unique but it gained popularity because of a few reasons including- branding, i.e. using a word that is extremely familiar in India because of PM Modi, and anti-TikTok sentiments in India on the rise.
Is it really Indian?
In our research, we found out that the Mitron app is actually bought from a Pakistani software developer Qboxus. Irfan Sheikh, the founder, and CEO of Qboxus told that they sold the source code of the app for $34 (Rs. 2,500 approx.).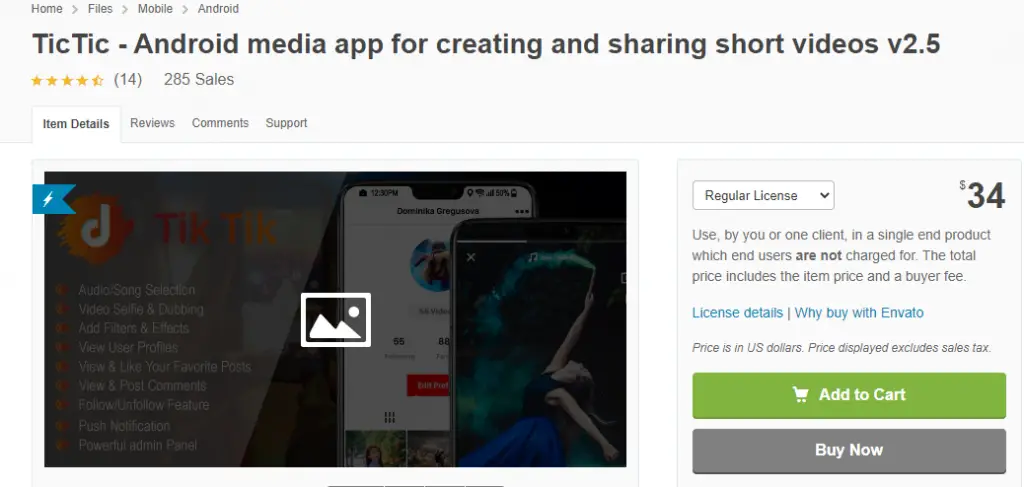 When we visited the Qboxus and the Mitron app is mentioned there as Qboxus's latest works. The link below the Mitron took us to the CodeCanyon website, where the source code is available for sale as the TicTic app.
Mitron is actually a rebranded version of TicTic, an app created by a Pakistani company .
The source code is readily available on CodeCanyon for the same price as mentioned by Mr. Irfan. The app page on the website has also mentioned its clients below and one of the clients is Mitron.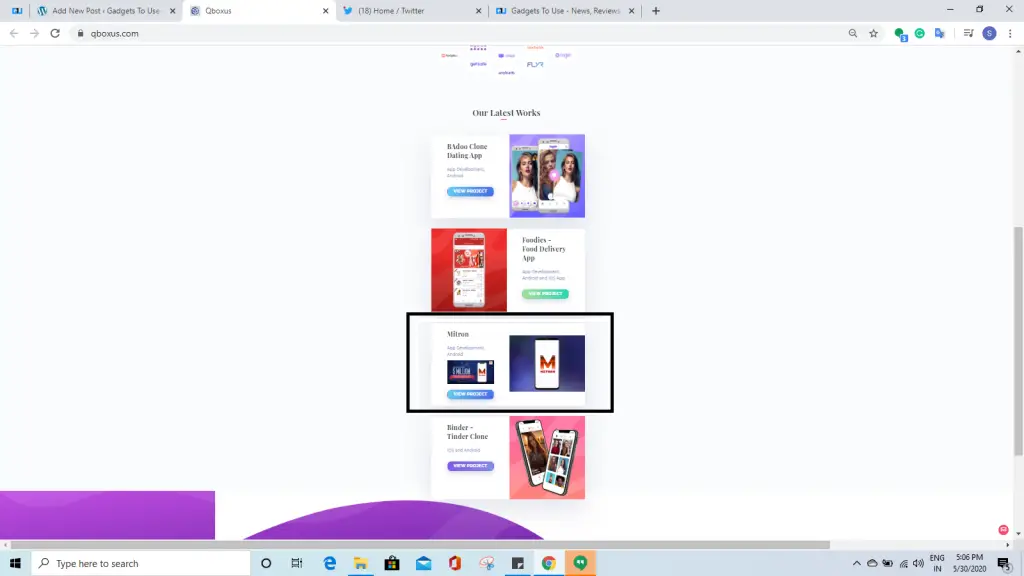 Should you delete it?
Mitron lets you upload short videos after signing in, which is quite buggy too, as mentioned by most of the users in reviews. However, unlike TikTok, Mitron does not properly mention its privacy policies. If you go to Mitron's Play Store page and click on the privacy policy at the bottom, it was first taking you to a site called shopkiller.in, which is a blank page.
At the time of writing this story, it is now redirecting to a newly created AWS platform which mentioned some privacy policies that also do not seem very convincing. The developer's website is mitron.tv, and if you open this, it also shows just a blank page.
If we talk about the permissions, it asks for a lot of permissions on your Android including internal storage, camera, mic, etc. We know that most of these are needed by a video sharing app, but if there is no privacy policy and no information about the developer, how can you trust such an app with your personal data?
Final Words
Mitron is an app with over 5 million downloads and has no privacy policy and website. The app developers have cheated Indian users by pretending to be an aboriginal app. They need to fix its privacy issues and reveal their identity soon until then we wouldn't recommend you to use the app. Quite possible it may be stealing your personal data including your private videos, and photos, etc. We suggest you to not download this app and delete if already installed.