After being under the radar for a while, PUBG Mobile is now finally banned in India by the Ministry of IT. Alongside, the govt has also banned two of its alternatives, including Knives Out and Rules of Survival. However, there are a lot of other similar games available in the market that Indian PUBG players can shift to. Here are top alternatives to PUBG Mobile that you can play on Android and iOS.
Best Alternatives to PUBG Mobile
Call of Duty: Mobile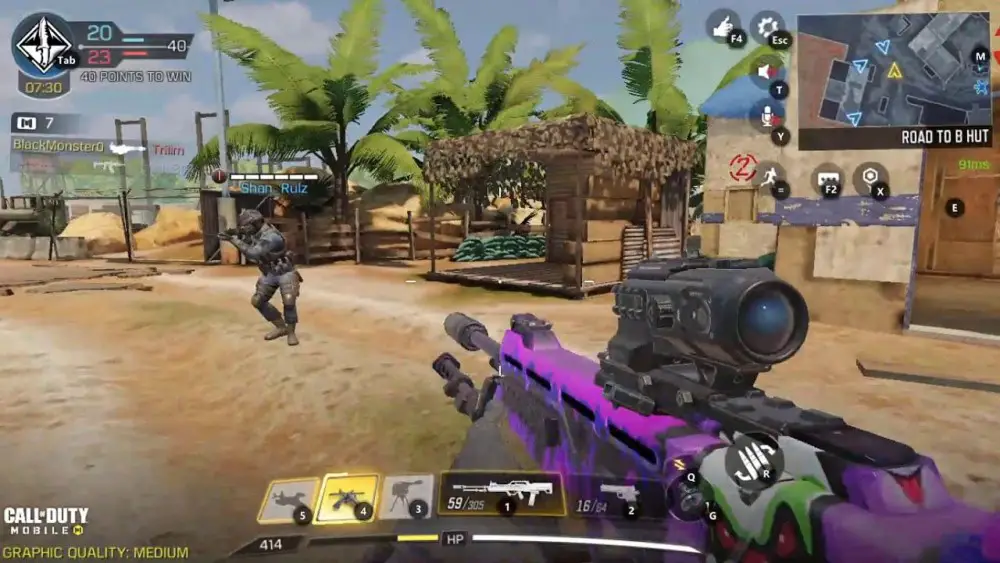 Call of Duty Mobile is the closest competitor to PUBG Mobile, both with respect to gameplay and the number of downloads. It comprises a Battle Royale mode where 100 players jump on to a familiar battlefield with identifiable guns, vehicles, and characters.
Besides, there's a separate multiplayer mode with the best TDM experience on mobile, in our opinion. Even if you don't like the battle royale, you'll surely enjoy the deathmatch modes.
Despite being developed by the Chinese Timi Studios, the game is wholly owned by American Activision. Hence, we don't see it getting banned anytime soon in India.
Published by: Activision (USA) & Garena (Singapore)
Developed by: Timi Studios (China)
Update- Call of Duty: Mobile maker Activision has now ended its partnership with the Chinese conglomerate Tencent and its subsidiary TiMi studios.
Garena FreeFire: Rampage
FreeFire can be an excellent alternative to PUBG Mobile since it mimics the battle royale experience to quite an extent. Each 10-min game drops you on a battlefield where you are pitted against 49 other players. Guns, vehicles, safe zone- everything seems quite similar to PUBG.
It also features a squad system with in-game chat and a separate 4v4 game mode for fast-paced players. Smooth gameplay, graphics, and season system make it a good survival shooter game for Android and iPhone.
Developed by: Garena (Singapore)
Fortnite
Fortnite is an exciting multiplayer game that includes 100-player battle royale like PUBG Mobile and Call of Duty. You drop into an island from a plane, use resources, and find weapons to take out other players.
Players can collect different items like woods, metal, and more to build different structures that can save them from an ongoing assault. Exciting graphics, coupled with a strong userbase, and unique skins, make it a good PUBG alternative to go for.
Unfortunately, the game has been removed from Play Store and App Store over the ongoing lawsuit. Though, Android users can still sideload it from the Epic Games website.
Developed by: Epic Games (American, 40% owned by Tencent)
Standoff 2
Standoff 2 is a dynamic first-person shooter inspired by Counter-Strike. Currently, in the beta testing phase, the game has a total of six different maps with three modes, including Deathmatch, Defuse the bomb, and Arms race.
It involves Counter-Strike style FPS in which two teams face off inside relatively small maps. Players need to use their skills and tactics to take down enemies. The game will soon be updated with new game modes, tournaments, and more maps.
Developed by: Axlebolt (Russia)
Battlelands Royale
This is a more trimmed down version of battle royale games, but it comes with a similar approach. You have to compete with everyone on the map and survive to be the last man standing in the match.
However, there's a twist- the gameplay is a top-down view and not the regular first-person shooter, which you see on PUBG Mobile. It could disappoint hardcore PUBG fans, but still a good option for casual battle royale fun.
Developed by: Futureplay Games (Canada)
Best PUBG Alternative- Wrapping Up
So these were some of the best PUBG alternatives you can download on your Android or iPhone. Out of all, my favorite is Call of Duty Mobile for its TDM gameplay. Freefire, too, is a good option if you're looking for a PUBG-like battle royale experience.
Anyway, which one did you like the most? Have anything else to recommend? Do let me know in the comments below.
Also, read- 5 Open World Games for Android and iOS