Besides the facility to save and sync passwords, Google Chrome also features a built-in password generator that can be used to create strong passwords while signing up online. In this article, let's see how you can generate secure passwords using Chrome.
Generate Secure Passwords Using Chrome
Chrome's password generator suggests you strong and unique passwords for each website. This helps to keep accounts safe from unauthorized access while minimizing the hassle in case of a data breach. Also, you don't have to worry about remembering passwords since they're synced with your Google account.
Now, the feature is turned on by default on Chrome. You can use it while creating accounts online as follows: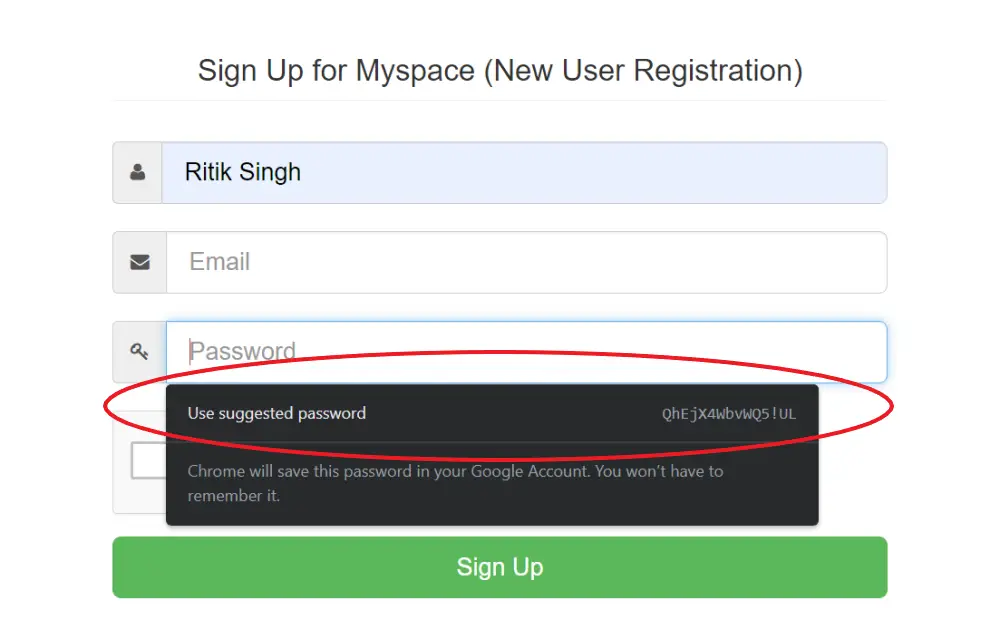 Firstly, enable sync on Chrome if not already.
Now, visit any website and try creating a new account.
As you tap the password box, Chrome will automatically suggest you a randomly generated strong password.
Click the suggestion box to use the generated password.

Once you finish signing up for the account, your password will be automatically saved to Chrome. If you don't see the option, tap your profile picture in Chrome, click the password icon, and enable "Offer to save password."
You can also type chrome://settings/passwords to open the passwords menu. Furthermore, make sure that sync is turned on for your account. Google's password generator works on both PC and mobile versions.
Wrapping Up
So this was all about how you can generate unique and secure passwords using Google Chrome password generator. Anyway, what are your thoughts on it? Do you rely on Google to remember your passwords? Do let me know in the comments below.
Also, read- How to Remove Saved Passwords From Google Chrome.