Let's face it- Android software updates are a big mess. While we expected the situation to improve, there doesn't seem to be any major change in how updates are being catered. iPhones are still ranked way above any Android phone in the market when it comes to post-sales support. While there are many factors behind this, let's discuss five major reasons why Android software updates are screwed up.
Also, read | Check Android's Battery Health, Prevent Battery Degradation
Here's Why Android Software Updates are Screwed
1. Upgrades are an "Afterthought" for Most Brands
Most smartphone companies think of software updates as an afterthought. Just try to see how many brands offer "guaranteed updates" with their phones; you'll notice that there are barely any, especially in the budget category.
Pushing out a software update for a single phone costs a lot of money to the brand. This is why most brands give only one or two major updates to phones in this category- that, too, is usually delayed by a year or so from the actual release.
There's barely any real motivation for Android phone companies to push out software updates, especially if the phone isn't from the upper mid-range or premium category.
What's Different With Google Pixel?
Google handles updates to the Pixel-lineup of phones. Hence, they're generally the first phones to receive any Android update when it's released. This is also because Google's main focus is the software experience. The same is the case with brands like Nokia & OnePlus.
In contrast, other brands may focus more on forcing users to upgrade to a newer phone as there's no incentive to update older phones.
2. Guaranteed Updates? Software Update vs. Software Upgrade
Now, some companies do offer guaranteed software updates with their phones. We've seen this with brands like Nokia and Motorola. However, it's somewhat flawed. For starters, a software update includes bug fixes, security patches, and other small improvements. Whereas, software upgrade changes the Android version.
Manufacturers generally don't give any clarity about what and how much is to be given. There's no regularity and control on updates, even if the brand promises it while selling the phone. It's up to the brand on how often and how quickly they'll be updating the phone till the end of its update cycle.
For example, Motorola guarantees one major software update and two years of bi-monthly security patches for the Moto G-series, Motorola One-series, and Edge+. However, the same isn't clarified in the Micromax IN-series. It just mentions two years of guaranteed OS updates- we don't know if the phones will get monthly security patches.
3. Too Many Phones, Too Much Work
Unlike Apple, which releases limited models a year, Android has tons of smartphones and a huge variation. You'll see brands releasing a new phone every other month in the market. This makes up for a huge software update problem.
Google can't directly push an update to all the Android devices. It releases an Android version, then smartphone companies tweak it or rather skin it in case of phones with custom UIs like OneUI, MIUI, EMUI, ColorOS, and more. This takes a lot of time and resources.
If a manufacturer comes up with ten different models every year, it may not choose to update every single of them. By the time you're waiting for an update, the phone may already have been replaced by a new phone.
Plus, the Android updates have to pass through different levels, including Google, SoC Vendor, OEM, and carrier. This is why the updates are usually delayed with most companies.
4. Hardware Support
The phone's hardware is required to be compatible with the Android version. A System-On-Chip (SoC) manufacturer like Qualcomm or MediaTek needs to support many of its different SoCs and device makers purchasing the chipset.
For each Android update, the smartphone company has to reach out to the SoC vendor for new vendor implementation drivers that would support the new OS upgrade. However, the vendor can't support the same SoC for too long due to the engineering costs. This limits the duration for which SoC vendors can offer software support on a chipset.
This is Changing for Future Phones. Here's Why-
With the help of Google, Qualcomm will now support its chipsets for three years of major OS updates and four years of security updates for all future Android phones provided that the OEM is willing to cooperate. This policy is starting with the flagship Snapdragon 888 chipsets but will eventually support lower-end chips too.
The OEM will no longer require support from SoC vendors. They can use the original vendor implementation to provide future Android updates. However, this doesn't guarantee four years of updates. It all boils down to the OEM pushing an update.
5. Unreliable Updates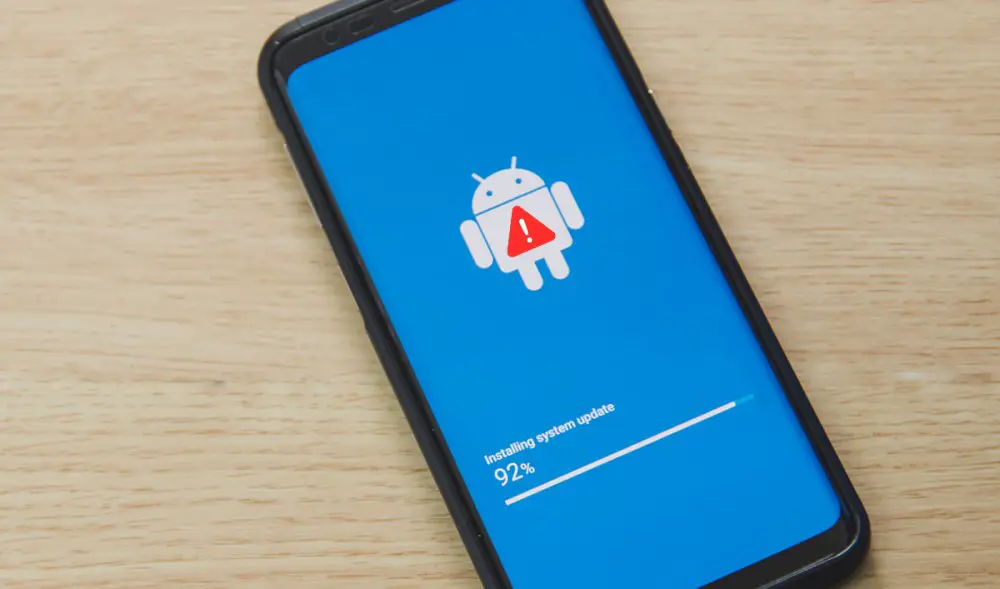 Android Updates aren't very reliable. There have been several instances where users have experienced problems after updating to a freshly released build. To recall, several Mi A3 users got their phone bricked phone after upgrading to Android 11. Similarly, some OnePlus users reported automatic factory resets causing the loss of personal data.
To avoid issues, you should ideally wait for feedback from other users before installing the latest update on your phone. Plus, manufacturers need to test the software thoroughly before the release.
Wrapping Up
These were five major reasons why Android software updates are screwed up and far away from iOS updates. I personally feel that this problem can be solved if Google makes a minimum of two to three years of software updates mandatory across all Android devices.
Google had mandated regular updates back in 2018, but it doesn't cover all devices. Anyway, what's your opinion on the same? Are you happy with updates on your Android phone? Do let me know in the comments below.
Also, read- How to Share Paid Android Apps with Friends and Family for Free
You can also follow us for instant tech news at Google News or for tips and tricks, smartphones & gadgets reviews, join GadgetsToUse Telegram Group or for the latest review videos subscribe GadgetsToUse Youtube Channel.