Popular smartphone maker Xiaomi has introduced a new technology for charging electronic devices. Dubbed as Mi Air Charge, this new tech works as remote charging which is an upgrade over the current wireless charging methods. So with the new Mi Air Charge Technology, you can remotely charge your electronic devices without the need for any cables or wireless charging pads. Read on to know more details!
Related | How to add wireless charging to any Android smartphone, is it worth it?
Mi Air Charge Technology
Xiaomi's remote charging technology works on space positioning and energy transmission principles. For this new tech, Xiaomi has developed an isolated charging pile that has five phase antennas built-in to accurately detect the location of the device that needs to be charged. It also has a phase control array of 144 antennas that transmits mm-wide waves.
While on the supported smartphone, Xiaomi has developed an antenna array with a "beacon antenna" and "receiving antennas". The beacon antenna broadcasts position information with the charging pile and the receiving antenna array (composed of 14 antennas) converts the mm-wave signals into electric energy, thus charging the device.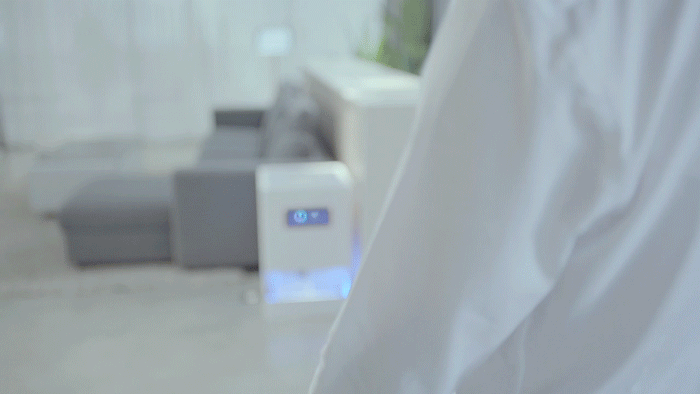 Currently, Mi Air Charge technology supports only 5-watt charging within a radius of several meters. Moreover, multiple devices can also be charged at once and each device will support 5-watt charging. Xiaomi also claims that physical obstacles can not reduce the charging efficiency.
Mi Air Charge Technology FAQs
Q. How does Xiaomi Mi Air Charge work?
A. For Mi Air Charge to work, Xiaomi has developed a charging pile that transmits millimeter wide waves from 144 antennas through beamforming technique and it also detects your device's location with an array of 5 antennas.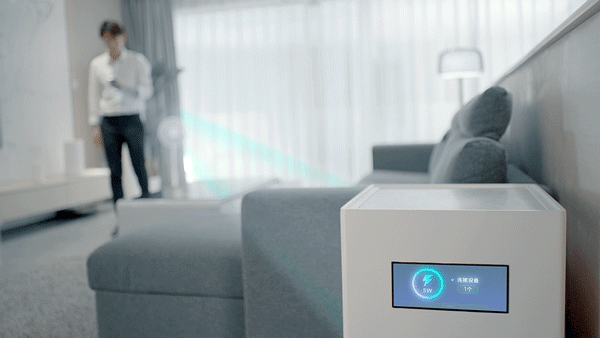 On the other hand, supported smartphones also have an array of antennas that share the position information and convert the mm-wave signals into electric energy, and thus they get the charging.
Q. What is beamforming? 
A. Beamforming is a technique that focuses signals from a broadcast antenna towards a specific receiving device. So the signals do not spread in all directions, and it results in a faster and more reliable connection than it would be without the beamforming technique.
Q. Is Mi Air Charge similar to wireless charging?
A. No, it is not similar to wireless charging as it doesn't require any charging pad and you can charge your devices remotely.
Q. Will Mi Air Charge support fast charging? 
A. As of now it doesn't support faster charging. As per Xiaomi, its new technology support only 5W charging.
Q. How many devices can be charged at once through Air Charge? 
A. You can charge multiple devices through this remote charging tech and each device will support 5W charging.
Q. Is Mi Air Charge harmful to health?
A. No. As mentioned above, Mi Air Charge is based on mm-wide waves that emit non-ionizing radiation. Because of their longer wavelengths, they do not have enough energy to damage the cells directly.
It's ionizing radiation that is dangerous because it can break chemical bonds and thus is harmful to health. That's why we wear sunscreen outside because the sun's UV light has a short wavelength and enough energy to damage skin cells.
Suggested | How to Protect Yourself from Mobile Phone Radiation
Xiaomi says that this new remote charging technology will also work with other gadgets like smartwatches, bracelets, and other home products like speakers, desk lamps, etc. The company promises that it is planning to make living rooms completely free of wires.
Motorola Also Has a Similar Tech
Meanwhile, Motorola is also said to be developing a similar tech. A Twitter user shared a video that shows two Motorola devices being charged with a remote charging tech. However, unlike Xiaomi which claims that no obstacle can stop the charging, this seems to be stopping when a hand is placed between the charging pile and smartphone.
#Motorola – Motorola's air-to-air charging and it charge more than two phone that are in range. The range of Motorola air to air charging is 80-100cm within the straight range will be easier​​​. The charging output capacity has not yet been announced. pic.twitter.com/Y2faYMjPYn

— Yash Raj Chaudhary (@hereYashRaj) January 29, 2021
It is interesting to see more brands are experimenting with such innovating tech and hopefully we will see this new charging technology in commercial devices soon.
Stay tuned for more such interesting tech updates!
You can also follow us for instant tech news at Google News or for tips and tricks, smartphones & gadgets reviews, join GadgetsToUse Telegram Group or for the latest review videos subscribe GadgetsToUse Youtube Channel.