Your Windows 10 PC's clock may show inaccurate time for various reasons. In fact, it's one of the most common issues that Windows users face now and then. Sometimes, even if you fix the time, it'll automatically change after a couple of reboots. If you're facing any such issues like your PC shows the wrong time, the time is delayed by a few minutes, or if the date and time keep changing, do not worry. Here are the top ways to fix Windows 10 computer clock showing the wrong time.
Related | How to Enable Wallpaper Slideshow in Windows 10
Fix Windows 10 Computer Clock Showing Wrong Time
1. Synchronize the Time
If the time on your Windows 10 computer keeps getting delayed by a few minutes or keeps changing on its own, try synchronizing the time with the online server to see if it works. You can do it on your PC as follows:
Launch the Start menu and search for "Settings."
Click on Settings to open it.
Here, click on Time and Language.
Now, select Date and Time from the sidebar at left if not already.
Click on Sync Now under Synchronize your clock.
Press Yes when prompted.
Your PC's clock will now be synchronized with the internet server. This should fix any incorrect or wrong time issues with your Windows 10 machine.
2. Set Time Zone to Fix Wrong Time in Windows 10
If your computer's clock is set to the wrong time zone, it'll synchronize with an incorrect time reference. This can cause the time to delay or fast-forward by one hour. So, check and set a correct time zone on your PC using the steps given below.
Open Settings on your computer.
Go to Time and Language > Date and Time.
Here, disable the toggles for "Set time automatically" and "Set time zone automatically." This will enable the otherwise greyed-out Time Zone option.
Click the drop-down menu below Time Zone.
Select the accurate time zone according to your location.
You can now set the correct time manually or synchronize it with the online server using the first method. This shall fix any issues with your computer's clock.
3. Check Windows Time Service
The Windows Time service synchronizes the date and time for all computers running in Active Directory Domain Services. It uses the Network Time Protocol (NTP) to synchronize computer clocks on the network. This helps your Windows computer's clock to show accurate time.
However, any issues with the service can cause a delay in your computer's clock time. So, check whether all the settings are correct and if it's working properly.
Open the Start menu and search for Run. Click on it.
You can also open Run by pressing Win + R simultaneously.
Now, type services.msc and press enter.
Once the window pops up, look for the Windows Time service. Double-tap on it.
Now, check the Service status. If the service is running, click on Stop and then Start again. If it isn't running, tap the Start button to start it.
Click Apply and then press OK.
4. Scan for Viruses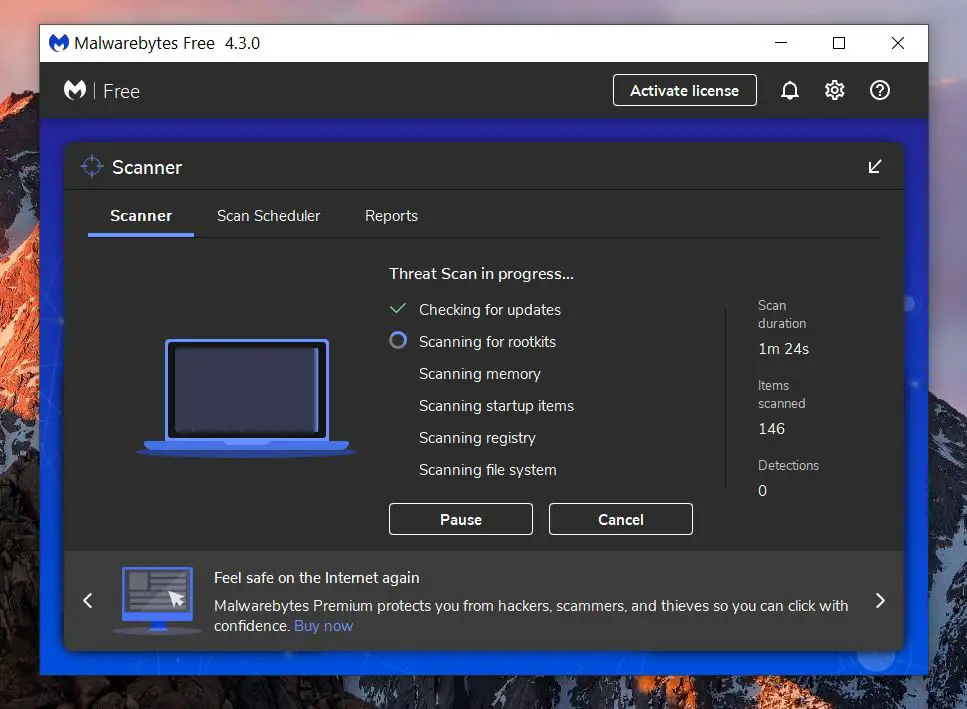 Some computer viruses can infect the machine and cause the date and time to be incorrect or set to the wrong time zone. It can conflict with operating system files that manage the date and time. So, if nothing works, try scanning your computer for viruses.
You can use the built-in Windows Defender and some third-party antivirus software like Malwarebytes, Bitdefender, Kaspersky, and more.
5. Replace Your Computer's CMOS Battery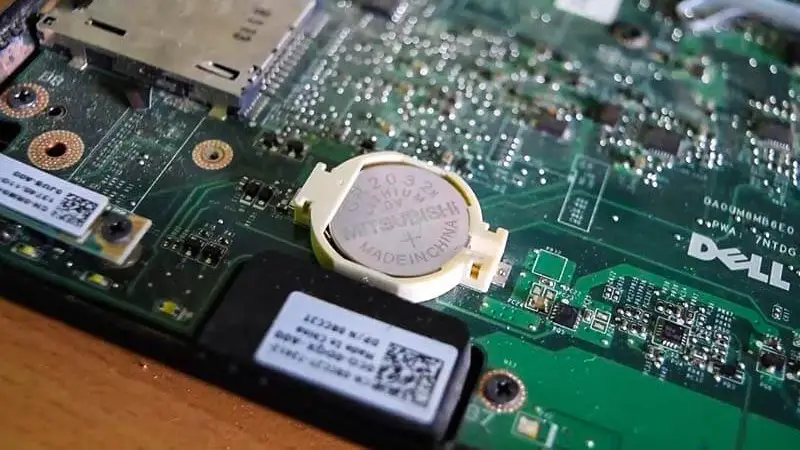 When your computer is turned off, it's the CMOS battery that powers your BIOS and keeps the time and date in check. The battery gets charged whenever your laptop is plugged in. However, it can degrade over time due to aging and may cause your computer's date and time settings to reset.
If the battery has gone bad, you shall consider replacing it with a new one. It's available for cheap and can be changed easily. Most CMOS batteries have an average life of around five years.
Wrapping Up- Solved Windows 10 Clock Wrong Time
These were some quick solutions to fix the clock showing the wrong time on Windows 10 computer. I hope they help you fix any discrepancies with the time on your machine. Do let me know what worked for you in the comments below. Stay tuned for more such articles.
You can also follow us for instant tech news at Google News or for tips and tricks, smartphones & gadgets reviews, join GadgetsToUse Telegram Group or for the latest review videos subscribe GadgetsToUse Youtube Channel.