We all use email for different purposes, be it for communicating with colleagues and friends, signing up and accessing services, receiving alerts, and more. Since emails are completely free, they're an easy medium for spammers and telemarketers to reach out to people worldwide. This is why you receive spam emails in your inbox now and then, which can be highly annoying and affect your productivity. Thankfully, it's quite easy to get rid of these unwanted emails. Since most people have Gmail as their primary email client, here are the top ways to deal with spam in Gmail.
Related | How to Get a Cleaner Look for Your Gmail Inbox
Get Rid of Spam Emails in Gmail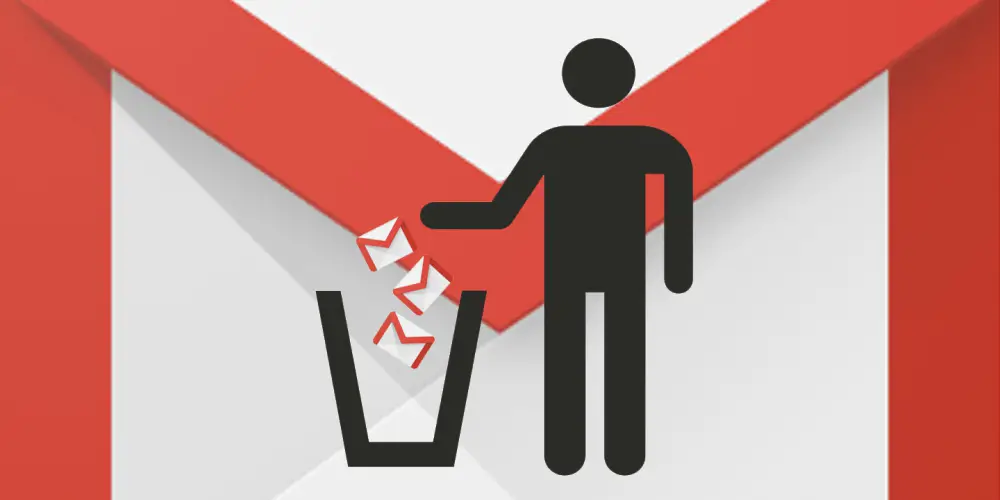 You can get different types of unwanted emails in your Gmail inbox. They could be either promotional messages trying to sell you something or typical scams trying to lure information and or money from you. If you're tired of receiving such emails, do not worry. Below is how you can permanently get rid of spam from your Gmail.
1. Bock Email Addresses
The easiest way to deal with spam emails in Gmail is to block their email addresses. If you regularly receive spam emails from a particular account or a bunch of accounts, block them in Gmail using the steps below.

Open the spam email you want to block.
Tap the three-dot menu at the top right corner.
Click on Block <sender's name>.
That's it. The email address will now be blocked, and you'll no longer see their emails in your inbox. Instead, their emails will automatically be moved to your spam folder.
2. Report Email as Spam
Gmail has a built-in automatic spam filter to detect all spam emails coming to your inbox. All these emails are automatically moved to the spam directory. However, at times, spam messages can go undetected and can land in your inbox.
In that case, it'll be better to report the email as spam instead of simply deleting it. To report an email as spam:
Open the spam email in Gmail.
Tap the three-dot menu at the top right corner.
Click on Report Spam.
If asked whether you want only to report or unsubscribe and report, click on Report spam & unsubscribe.
Any upcoming messages from the same sender will be automatically flagged and sent to the Spam folder. Reporting as spam also helps improve the automatic spam filter.
Once a significant number of people have reported a particular domain, the domain will be blacklisted, and all messages sent from the offending domain will automatically be identified as spam.
3. Use Custom Spam Filter in Gmail
Gmail lets you create custom email filters. Here, you can set certain parameters like email sender, subject, and body keywords for an email to be categorized separately, away from your primary inbox.
You can use the custom filter to send emails with particular keywords to a separate folder instead of an inbox or automatically mark them as promotions. To create a filter in Gmail:

Type the keyword in the search bar (you can use keywords that specifically appear in spam emails).
Click the down-facing arrow next to the search bar.
Now, tap Create Filter at the bottom of the dialog box.
Set the filters based on your preferences. Here, I want the emails with this keyword to be archived and categorized as promotions automatically.
Once you've set the parameters, finish by clicking the Create Filter button.
That's it. You've now created yourself a custom filter that will automatically archive, delete, label, or categorize emails with particular keywords as promotions. This way, you can keep promotional emails and newsletters away from your inbox. You can also use it to archive or delete scam emails in Gmail automatically.
Other Tips to Avoid Spam in Gmail
Don't share your Email Address Publicly: Avoid sharing your personal email address publicly. It can easily be picked up by spambots and may invite unwanted spam emails into your inbox.
Make Use of Temporary Email Addresses: On websites that require you to sign-up for accessing the content, you can use temporary email services like Temp Mail, 10 Minute Mail, Guerrilla Mail,  etc. These services give you a temporary email that expires after a set time. You can use them for one-time email verification without sharing your real email ID.
Don't Subscribe to Newsletters or Reminders: When signing up for new services on the internet, make sure to untick the "Subscribe to newsletter" or "Receive updates" box. These boxes are usually checked by default and usually cause tons of unwanted emails in your inbox.
Unsubscribe from Mailing Lists: You may get promotional emails from websites you've signed up for in the past. The easiest way to get rid of these spam emails is to unsubscribe from them. You'll generally find the Unsubscribe button at the top or the bottom of an email.
Third-Party Spam Services: You can use third-party spam filter services available in the market. We also have several third-party tools like Unroll.me and Cleanfox that help clean newsletters and mailing lists in bulk using AI.
Wrapping Up
This was all about how you can deal with and get rid of spam emails from your Gmail inbox. I hope you'll now have a better and cleaner Gmail experience. Do try all the methods and let me know which worked the best for you in the comments below. Stay tuned for more such articles.
You can also follow us for instant tech news at Google News or for tips and tricks, smartphones & gadgets reviews, join GadgetsToUse Telegram Group or for the latest review videos subscribe GadgetsToUse Youtube Channel.