As you guys are aware that Google has announced their newest version of Android, i.e. Android 12, with a completely revamped UI, which is more colorful and based on what Google calls "Material You". This is a major UI change in the last couple of years, as the material design was introduced in 2014, according to Google this new "Material You" design will easily adapt to different screen sizes on different devices, which will open more possibilities in the future. Speaking of the present, with Android 12, Google has added new features and improved some existing ones, we have compiled the top features which you should enable on your Android 12 phone.
Also, Read | Android 12 First Look: 8 Cool Features Coming to Your Smartphones
Top Android 12 Features You Should Enable on your Phone
Some of these features are hidden deep inside the settings, which you need to enable, while some of them are already presented right upfront.
1. Preview Notification History up to 24 hours
Previously on Android, you need to enable notification history by going into settings, which was not a one-trick work for all solution, as many users complained that the trick is not working on their phone properly, as it should be. This is why with Android 12 Google has included it where it should be, i.e. notification panel. It will also show how many times an app has pushed a notification in the last 24 hours.
2. Pause Apps
It becomes really annoying when an app keeps on buzzing your phone, while in a meeting, but what if it is from your favorite social media app. Now Android 12 has a solution for this, called App Pause, you can pause any app on your phone, this will disable the app for the time till you resume it again. During this time the app will not push any notification, and you won't be able to access it.
Just tap and hold on to any app icon to pause the app
Also, Read | [Guide] Enable Hidden Game Mode in Android 12 Beta
3. Improved App Suggestions
App suggestion was already present in Android but with Android 12, you can enable it Home Screen and All Apps menu. Google has improved it, now it gets updated with the apps you used recently, and the best part is that it stays in front of you no matter it is the default home screen or not.
Tap and hold on the Home screen
Go to Home screen Settings
Click on Suggestions
Enable the toggles
4. Game Mode
For the first time ever, with Android 12 Google has provided a Game Mode in the Vanilla version of Android, it lets you capture a screenshot, screen record, enable FPS counter, and even let you live stream the gameplay directly from your phone. As of now, Game Mode is not enabled by default, you need to activate it from a hidden menu. We have a dedicated article to enable it, read it here.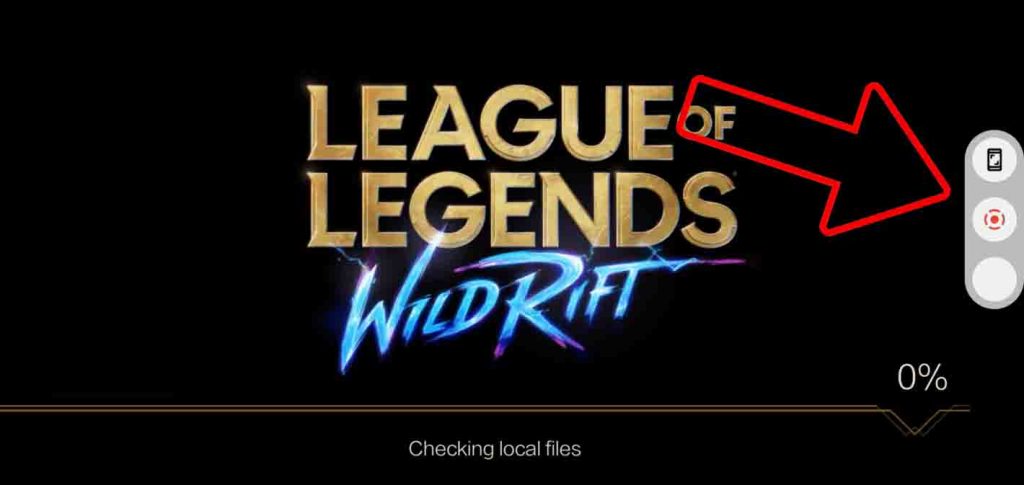 Also, Read | Enable Gaming Mode on Your Android Phone Even if it Doesn't Have One
5. Activate Google Assistant from Power Button
With Android 12 Google has enabled another way to summon Google Assistant, which was earlier done by swiping from either of the bottom corners, long-press the home button, or squeeze on compatible phones. Now, like newer iPhones it can be activated with a long press on the power button, this is not enabled by default, you need to enable it from settings.
Jump into your phone's settings
Go to System
Under Gestures, click on the power menu
Enable the Hold for Assistant toggle
6. Extra Dim
Android 12 also has a feature to protect your eyes from the high brightness level of your screen, while reading your favorite book before going to bed. When enabled this mode reduces your screen brightness by a significant margin, plus you can also adjust the brightness to the level you feel comfortable even within the Extra Dim mode. It's like having two separate brightness settings for your phone's display, which can be managed from Quick Toggles.
Open your phone's settings
Go to Accessibility
Click on Extra Dim
Enable the Extra Dim toggle
7. Stops App from sharing data With Google
Even though Google didn't talk much about ads and data, at their Google IO event, it doesn't mean they are not working on it. Google has included a hidden feature in Android 12 which lets you block apps from sending data to Google's Android System if you don't want to.
Jump into your phone's settings
Go to Privacy
Disable this toggle
8. Opt out of Ads
Another related feature Google baked in Android is the ability to opt-out of ads, now as we know Vanilla Android doesn't have any ads, as compared to some Chinese skins running on top of Android. But there are apps, games, and websites, which keep track of your usage pattern, linked with the advertising ID of your Google Account, or your phone so that they can push ads within their app or website, based on what you like. You can disable all this from the privacy settings on your phone.
Open your phone's settings
Go to Privacy
Under Privacy, Click on Ads
Disable the toggle to opt-out of ads
9. One-handed Mode
Finally, with Android 12, Google has added One-handed mode in the vanilla Android experience on Pixel One. It doesn't shrink the screen into one corner like most android phones, instead, it just brings down the top portion of the screen for better reachability.
Open your phone's settings
Go to System
Click on Gestures
Tap on One-Handed Mode
Enable the toggles
10. Adaptive Connectivity
With Pixel 4 Series Google received a lot of backlash about poor battery life, That's why with the launch of Pixel 4a (5G) and Pixel 5, Google introduced Apdative Connectivity, which automatically switches data from 5G to 4G, when high-speed operations are not carried out. With Android 12 Beta 1, we are able to see it on ore Pixel phones as well. There are more usage scenarios it kicks in like gaming, using Android Auto, etc, but Google has not shared how adaptive connectivity works in these situations. Overall the basic use of this mode is to extend the battery life as much as possible.
So these are the top 10 features you should enable on your phone running on Android 12. Since Google has released only Beta 1, all the features mentioned at their I/O event are not yet available. Google says more features will be rolled out in future beta builds. The stable release of Android 12 is expected to be announced in September or October.
Also, Read | Top 9 Android 11 Features That You Must Know!
You can also follow us for instant tech news at Google News or for tips and tricks, smartphones & gadgets reviews, join GadgetsToUse Telegram Group or for the latest review videos subscribe GadgetsToUse Youtube Channel.