Your profile picture is an important aspect of your social media presence. It's the first thing anyone sees and the impression you make on others. Hence, your DP should be professional and also reflect your personality and personal brand. In this article, we'll tell you some free ways to create a good-looking and professional profile picture for your social media like Facebook, Twitter, Linked In, and Instagram.
Create a Good-Looking, Professional Profile Picture for Social Media for Free
You don't necessarily need an app for creating or making a DP. Several platforms let you create a good-looking profile picture to enhance your social media profile. Below, I've mentioned some handy profile picture maker platforms for Facebook, Instagram, Twitter, etc.
1. PFP Maker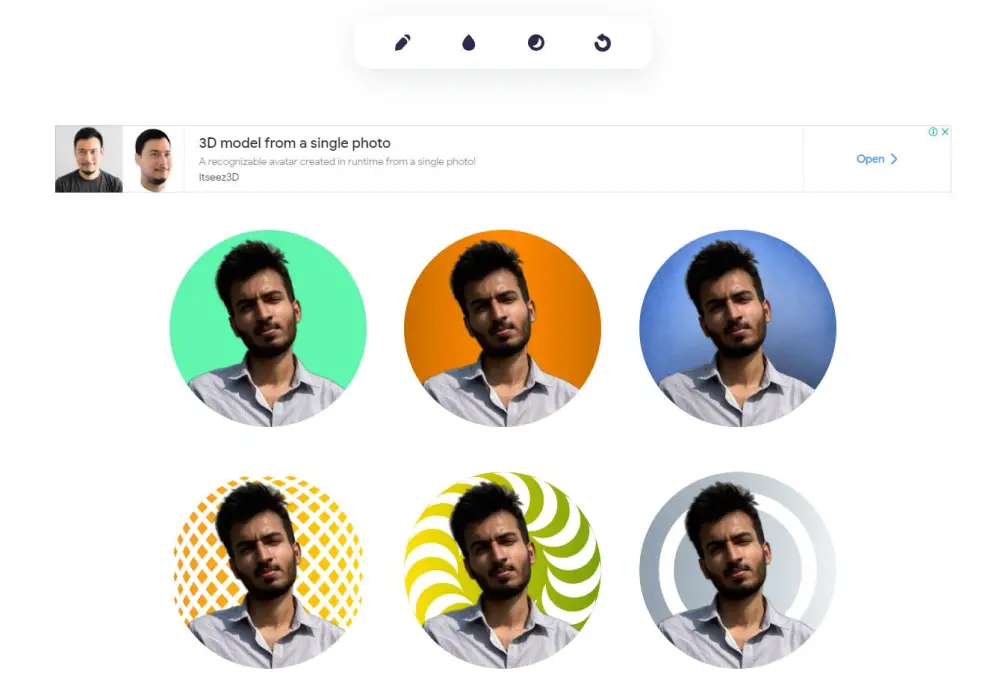 PFPMaker is a popular platform that lets you generate dozens of awesome profile pictures in seconds. It removes the background using AI and replaces it with matching backgrounds and patterns.
It's a free tool, which I use personally. All you need to do is visit the PFPMaker website and upload your photo. Within seconds, it'll create some very professional-looking profile photos for you. You can download them without signup.
You can add the following customizations:
Rotate and zoom profile picture.
Change background into a solid color, gradients, and abstract.
Add shadows to the photo.
2. Profile Picture Maker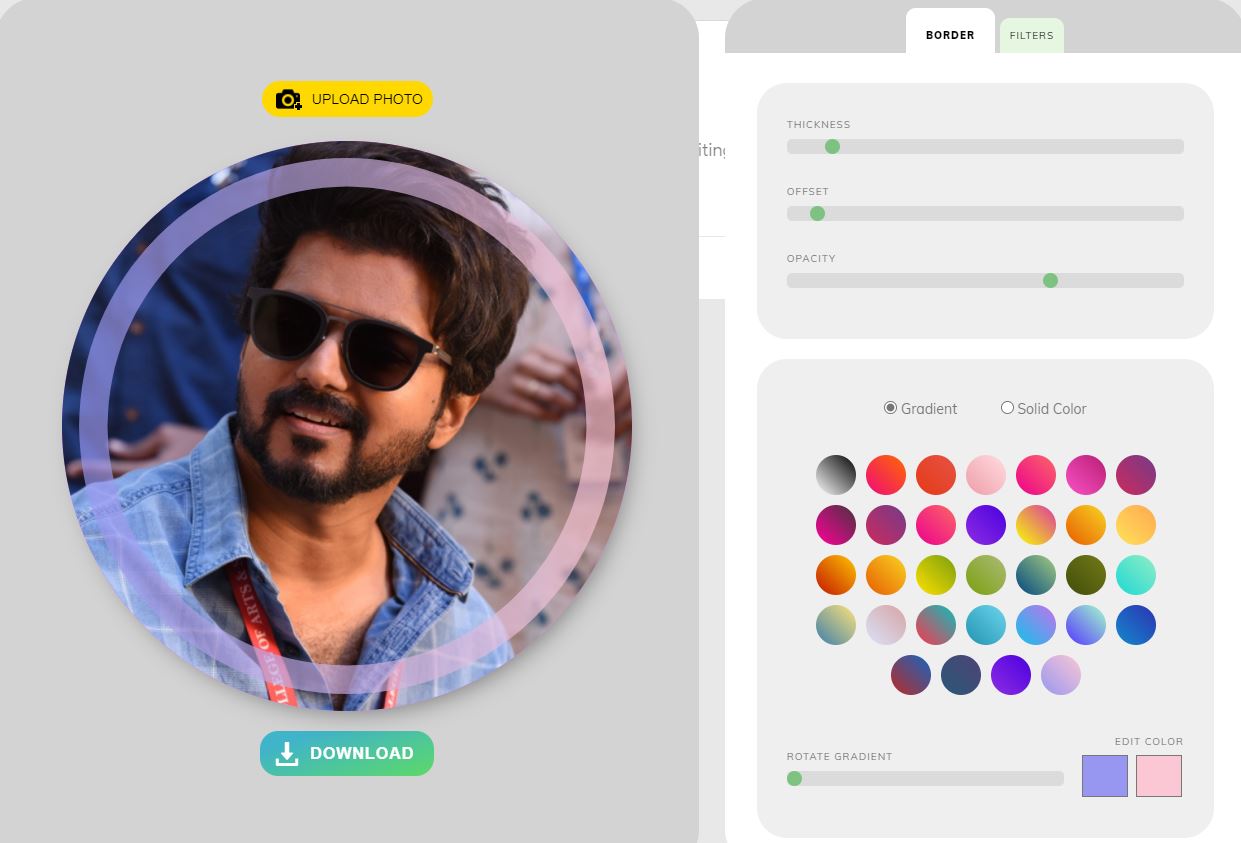 Profile Picture Maker is a rather straightforward website that lets you create circular profile pictures with creative gradients and colors. It also lets you add and customize borders and filters.
So, if you're someone who wants to create a simple yet attractive profile picture in seconds, visit the site, upload your photo and get going. No sign up required.
This Profile Picture Maker lets you: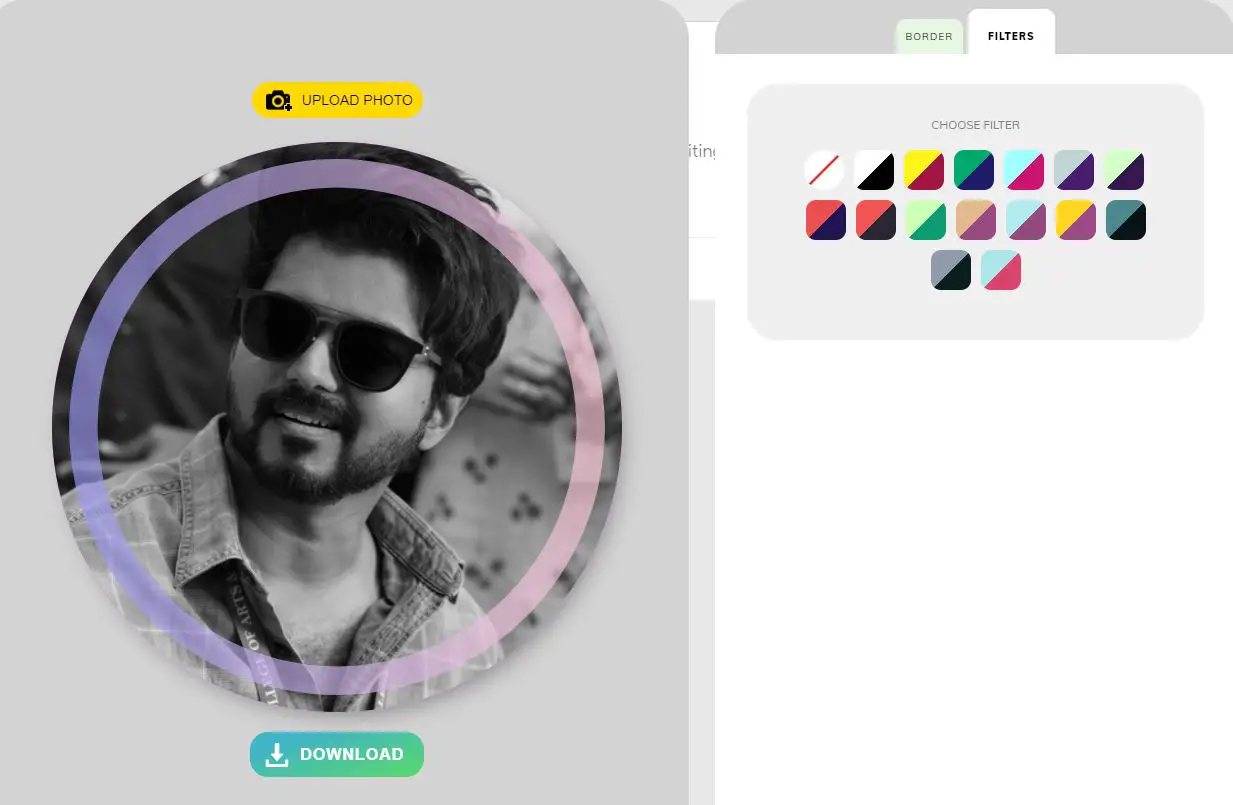 Create an eye-catchy circular profile picture.
Add solid color or gradient borders to the photo.
Customize border opacity, thickness, and position.
Choose from built-in filters.
3. Adobe Spark's Free Profile Picture Maker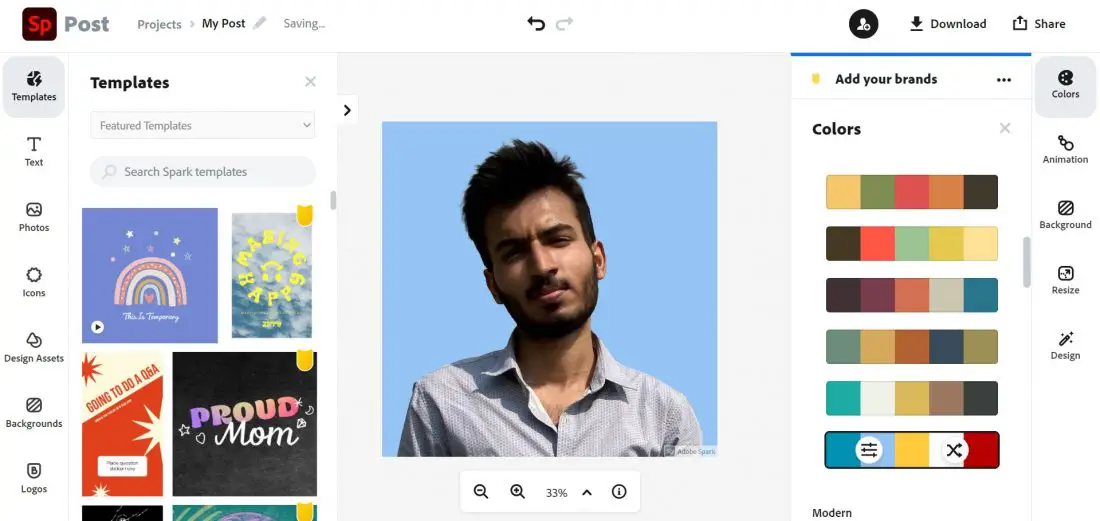 Adobe offers an online profile picture maker, which is free, feature-rich, and powerful. Although, there'll be a small Adobe Spark watermark on photos, so make sure to keep enough room to crop it out later.
To use it, go to the Adobe Spark website from the link below, click on Create your profile picture now and sign in to your account. Then, select 'Square' size and upload your photo.
The Adobe Spark Profile Picture tool allows you to:
Remove or replace the image background.
Choose from built-in templates.
Add text, icons, logos, and design assets to the profile picture.
Visit Adobe Profile Picture Maker
4. Snappa Profile Picture Maker
Snappa's free profile picture maker is loaded with various templates, high-res image backgrounds, and everything else you need to make a professional-looking display photo.
Visit the link below, sign up on the platform. Scroll down and select Profile Picture under Header, Banner, and Profile Pages. Then, select from the available design templates. You can also create one from scratch.
Then, tap Bkgrnd at the top left, select Uploads > Upload an Image. Once you've added the photo, you can customize it with the following options:
Add or change the background with preloaded photos, patterns, and color.
Apply effects like darken, blur, saturation, contrast, etc.
Add text, graphics, and shapes.
Visit Snappa Profile Pic Creator
5. PicMonkey (Needs Trial)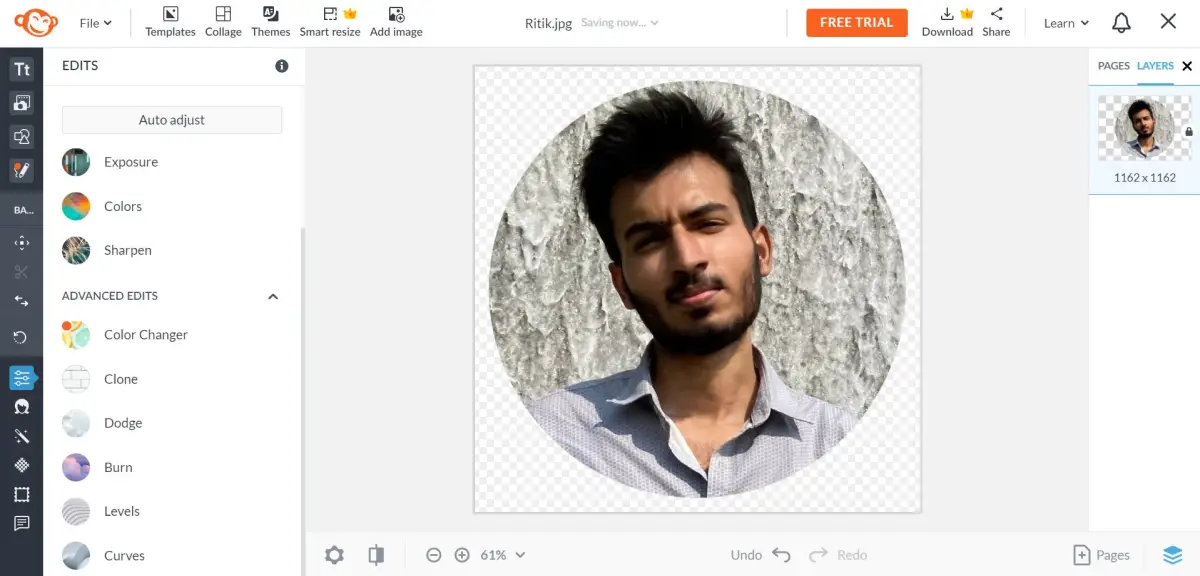 PicMonkey is another website to create a profile picture for Instagram, Facebook, Twitter, and other social media. However, it's not entirely free- you need to sign up and subscribe to the trial. Also, remove backgrounds is a pro feature.
Once you're on the PicMonkey website, click on Start a free trial and signup with email. Then, upload your photo and start editing.
PicMonkey lets you do the following:
Crop, resize, rotate, and change exposure, colors, sharpen.
Advanced edits like color changer, clone, dodge, burn, color levels, and curves.
Facial touch-ups, effects, textures, frames.
Add text and graphics to the photo.
Tips for Perfect Profile Picture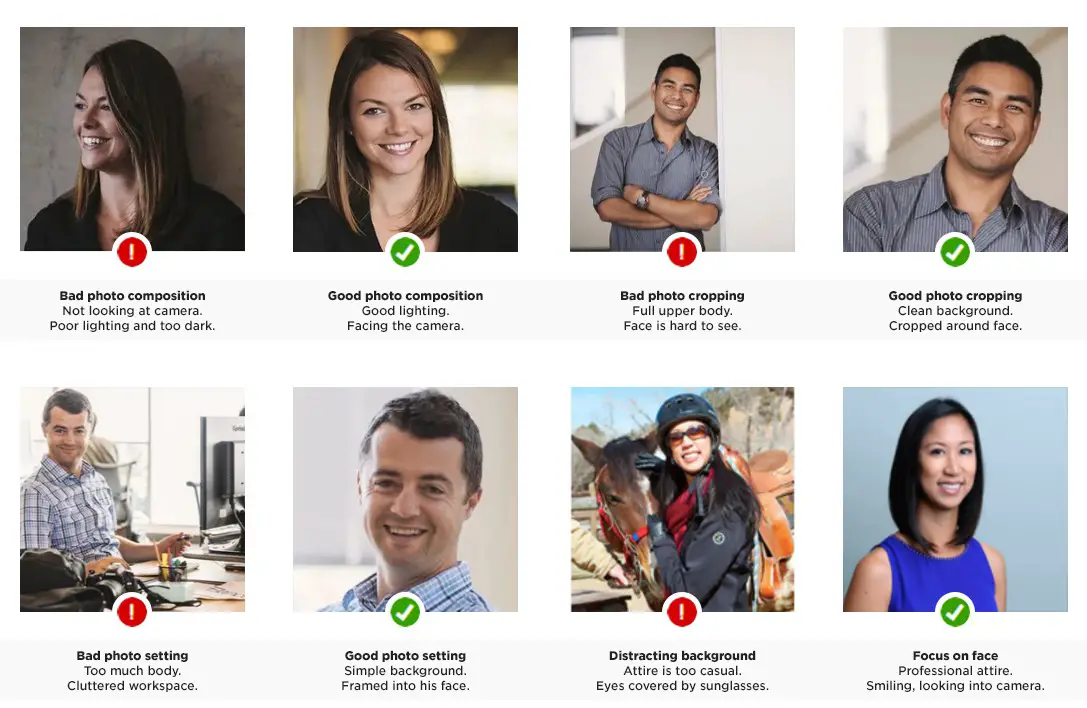 Apart from using the platforms mentioned above, you can try following the tips below to make sure your profile photo looks great.
Frame yourself correctly. Your face should be not too close, not too far.
Try having symmetry in your photo. Keeping face in the center ensures better visibility.
Photos of smiling attract more attention and intuitively make you look more friendly.
Click the picture in good lighting and don't apply too many filters.
Pay attention to your body language. Your facial expression, arms, and hands either express an openness to connect or a reserved nature.
Using contrasting colors on your profile photo (against the colors of the social network) will make you more visible.
Make sure your background isn't too crowded. It should be plain and simple to keep the focus on your face.
Do not use group pictures as profile photos. It may confuse new connections.
Add your personal brand to the photo by using elements around your job or business, like a camera if you're a photographer, and so on.
Use the same profile picture across all social media to make it easy for people to connect with you.
Wrapping Up- Create Professional Profile Picture or DP
These were quick ways to create a good-looking, professional profile picture for free for your social media. I personally use PFPMaker since it's simple, easy-to-use, and gives great results, followed by Adobe Spark. Anyways, what's your choice? Do try and let me know in the comments below.
You can also follow us for instant tech news at Google News or for tips and tricks, smartphones & gadgets reviews, join GadgetsToUse Telegram Group or for the latest review videos subscribe GadgetsToUse Youtube Channel.