The government of Delhi has recently announced a subsidy for electric vehicle charging stations. As per this scheme, the government will charge as low as Rs 2,500 for the installation of private charging stations at home and other places in the city that can charge light electric vehicles including two and three-wheelers. The subsidized cost is applicable only for the first 30,000 applicants. Read on to know more about installing the electric vehicle charging station in India.
Apply for Electric Vehicle Charging Station in India
Applicants can either visit the respective electricity distribution company's portal or call their helpline numbers to get the installation done. After visiting the portal, they'll have to select a charger of their choice and make the payment.
Steps to apply for Electric Vehicle charging stations
We are applying via Tata Power DDL here, you can search for your electricity distributor and visit their portal. Follow the steps mentioned below:
1. First of all, visit Tata Power DDL's website and hover the cursor to "Corporate".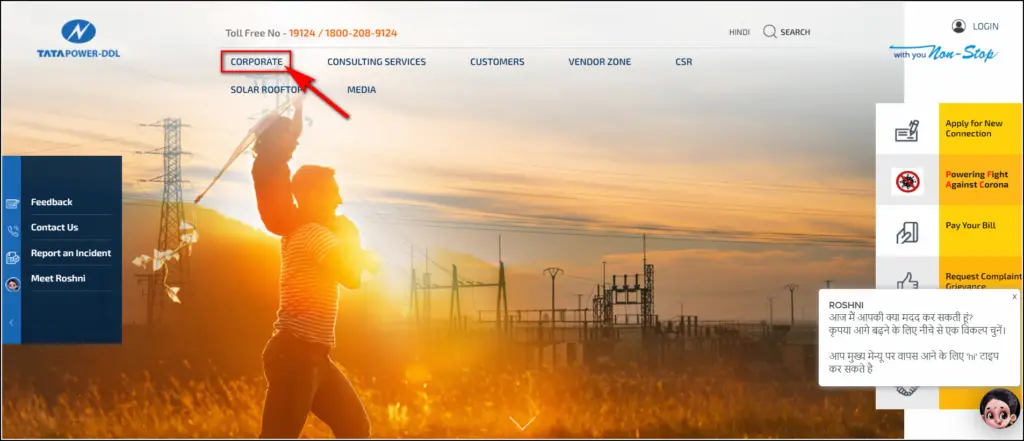 2. Now, under "Sustainability", click on "EV Offering".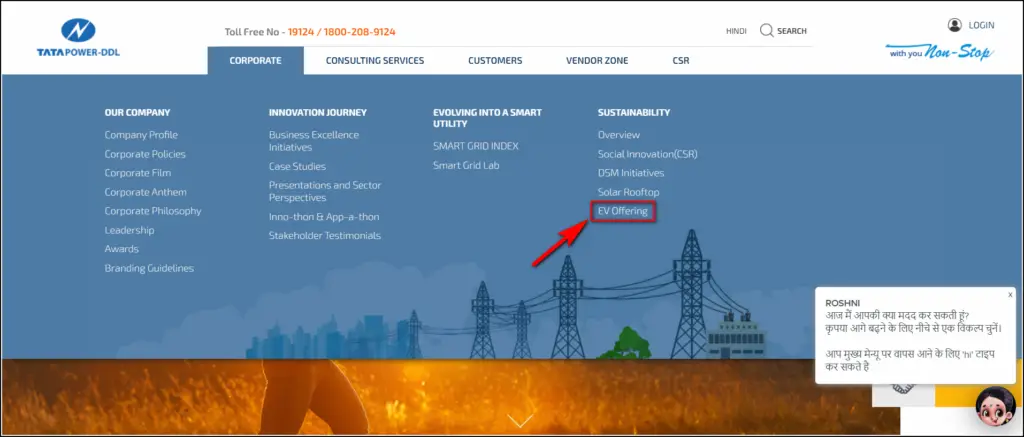 3. On the next page, click on "Appy for Electric Vehicle Charger".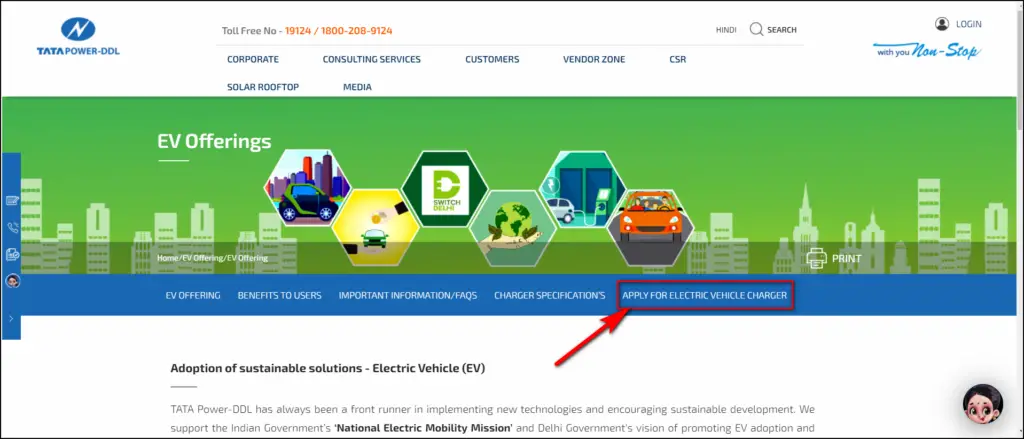 4. It will open a new window, where one can enter the CA number to proceed.
Note: CA number can be found on the electricity bill.
5. Once someone enters this number and hits enter, they will receive an OTP on their registered number.


6. After entering the OTP, the application form for the EV charging station appears.
7. Start filling in the personal details including Name, Address, Phone Number, Email ID.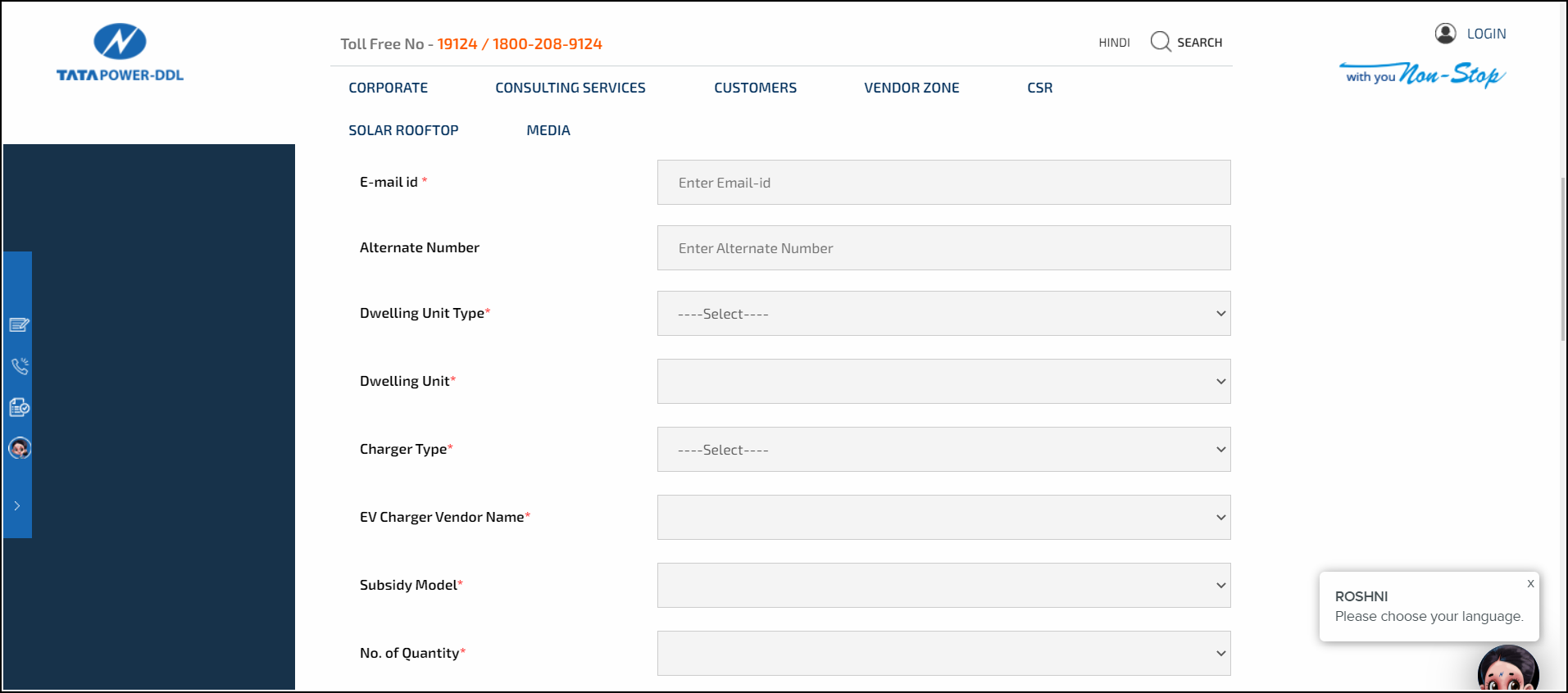 8. Now select the type of connection, type of charger, EV charger vendor name, subsidy model, and no. of quantity.
Note: Currently, one can order only one unit of charging station per customer. Also, if they are taking advantage of the government's subsidy, they'll have to select the "CAPEX" mode for payment which means one-time payment.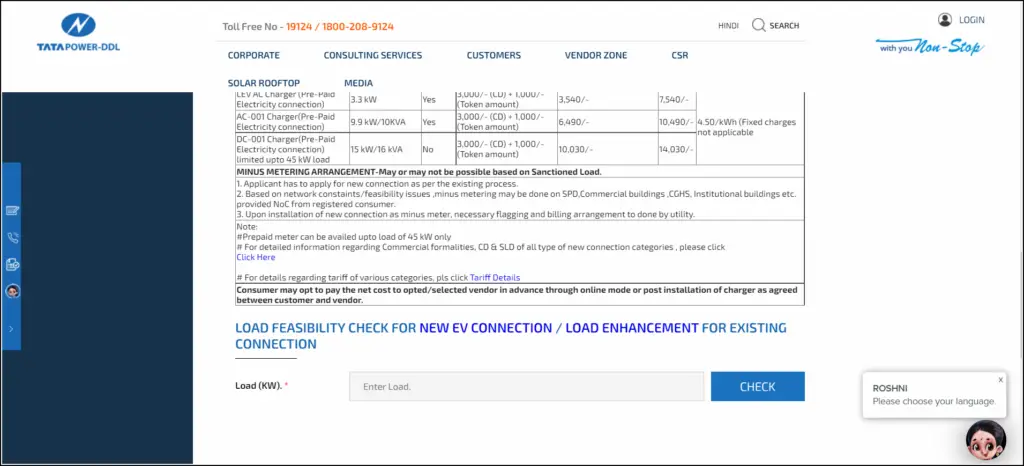 9. Lastly, enter the load of connection and click on "Check" to know if the load is feasible for the EV charging station.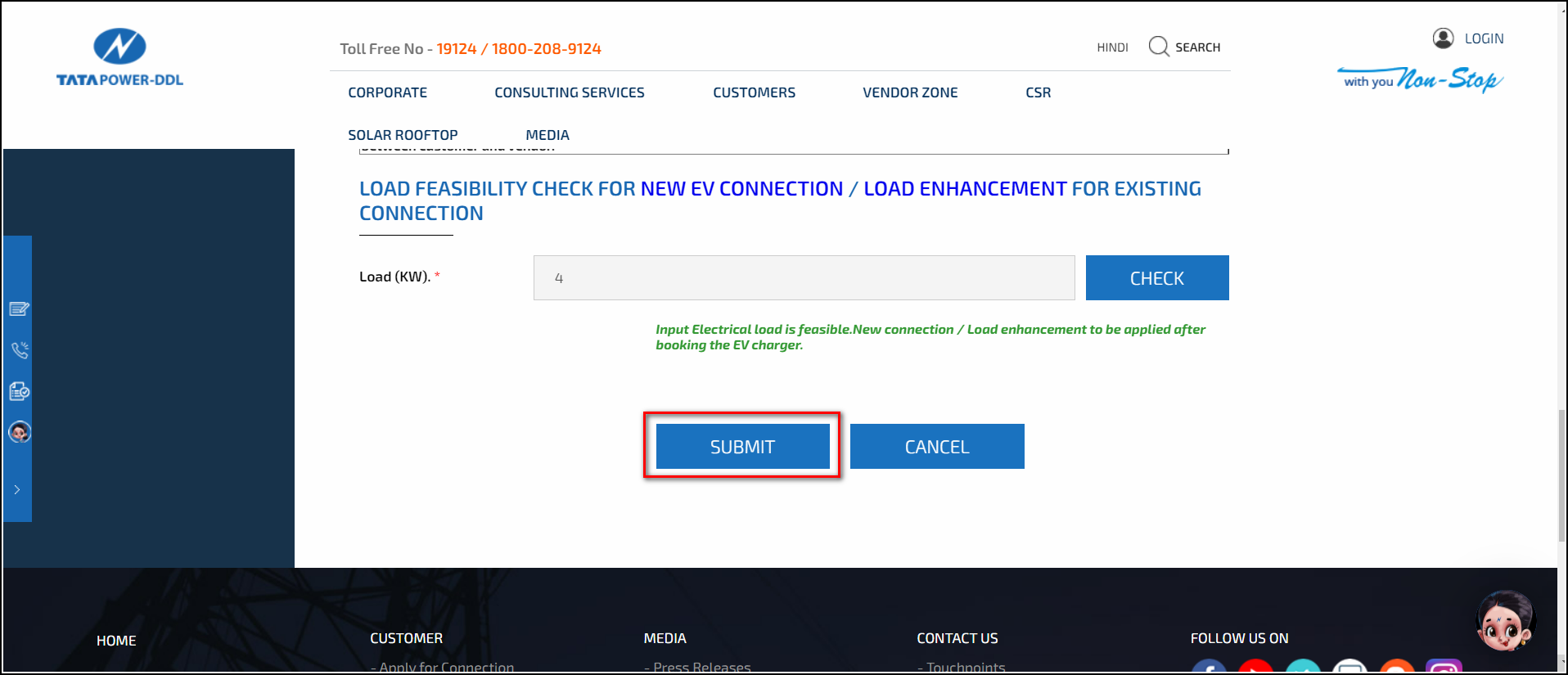 If their connection is eligible, they can submit the application for further processing. After that, Tata Power will do a site visit to install a charging station at their place.
After the site visit, the installation and demo of the electric vehicle charging station would be done within seven working days. Customers can also schedule the installation at their convenience.
Note: If you want a reduced EV tariff, you can opt for a new connection including a pre-paid meter, however, you can continue using the existing connection. 
Types of Chargers for EVs
Electric vehicle chargers are basically of three types- AC001, LEV AC, and DC001. The LEV AC ones are the most affordable chargers that can be installed at home.
While the AC001 chargers are a kind of public charging station and they have 3 charging points instead of one and can also charge multiple vehicles at once.
| | | | |
| --- | --- | --- | --- |
| Specs/Charger Type | LEV AC | AC001 | DC001 |
| Power Supply | Single Phase | Three Phase | Three Phase |
| Normal Input | 230V | 415V | 415V |
| Output Current | 15A | 15A for each | 200A max |
| No. of Output Ports | 1 | 3 | 2 |
| Operating Temperature | -5 °C to +55 °C | 0 °C to +55 °C | 0 °C to +55 °C  |
Lastly, the DC001 chargers are high-power chargers that can also fast charge any vehicle. This is because the batteries require DC to charge and these chargers supply directly this power to the battery. While AC001 chargers first convert AC into DC and then charge the battery.

Coming to the space required for the installation of the EV charger, it be noted all chargers require minimal space. If you are opting for an LEV AC charger, it takes only one square foot and the AC charger takes two square feet. These chargers can easily be wall-mounted.
The DC001 chargers, on the other hand, are usually installed on the ground and occupy a two-square-meter area. There are generally two meters in height.
Price of Different EV Charger models
Now that you understand the different types of EV chargers, let's take a look at their prices as well. It is to be noted here that the government has announced a subsidy for only AC001 and LEV AC chargers.
Follow is the list of types of EV chargers from different manufactures and their costs after subsidy in Delhi.
| | | | | |
| --- | --- | --- | --- | --- |
| Manufacturer | Type of Charger | Charger Price (INR) | Subsidy (INR) | Final Cost (INR) |
| M/s Exicom Tele-Systems Ltd | AC001  | 50530 | 18000 | 32530  |
| M/s Tata Power Company Ltd. | AC001  | 62107 | 18000 | 44107 |
| M/s Amplify Cleantech Solutions Pvt.Ltd | LEVAC  | 9644  | 6000 | 3644 |
| M/s Exicom Tele-Systems Ltd | DC001  | 289030 | 0 | 289030 |
| M/s Tata Power Company Ltd. | DC001  | 281857 | 0 | 281857 |
As you can see LEV AC charges can be availed for as low as Rs. 3644 and some brands even offer them at a lesser price.
Total installation cost
Apart from charger costs, there are also some other costs like service charges with GST, security deposit and after that, there will be an electricity bill as per the government rates. Check out these costs below:
As you can see in the above image, the government has fixed the charge of electricity consumed through EV charging stations at Rs 4.5 per unit. Apart from this, you'll have to deposit Rs 10,000 consumption deposit for using the charging station at your place.
So this was all about how you can apply for the installation of the electric vehicle charging station in India. If you are in Delhi, the above-mentioned subsidy scheme is available for the first 30k customers only, so you'll have to pay the full cost of the charger after that.
You can also follow us for instant tech news at Google News or for tips and tricks, smartphones & gadgets reviews, join GadgetsToUse Telegram Group, or for the latest review videos subscribe GadgetsToUse Youtube Channel.