Many brands have been selling smartwatches under the "Made in India" moniker. And by the looks of it, you'd assume that the smartwatch has been manufactured in India and by the brand selling it. The same is portrayed via the Amazon and Flipkart listings. But is it really how it seems to be? Here's the reality of Made in India smartwatches. Read on.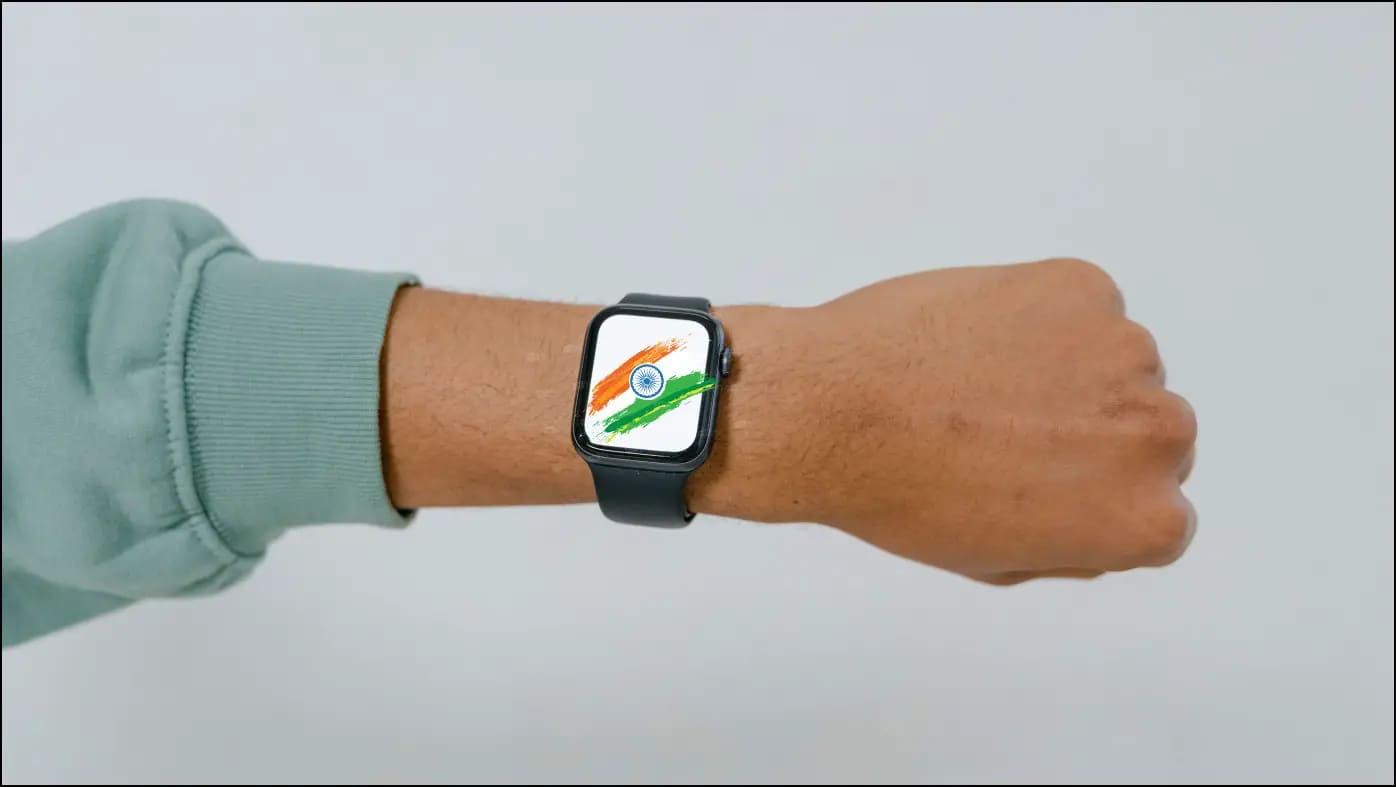 What is Meant By Made in India Smartwatches?
A "Made in India" product must be manufactured or fabricated in the country to be called so. Hence, any smartwatch or fitness band manufactured or assembled by the company locally in the country can be termed a made-in-India.
For starters, the government launched the "Make in India" program as a part of the nation-building initiative in 2014. The goal was to make companies set up manufacturing units in the country to generate jobs and foster economic growth. And this is when people became aware of the importance of indigeneity, and brands started focusing on providing made-in-India products.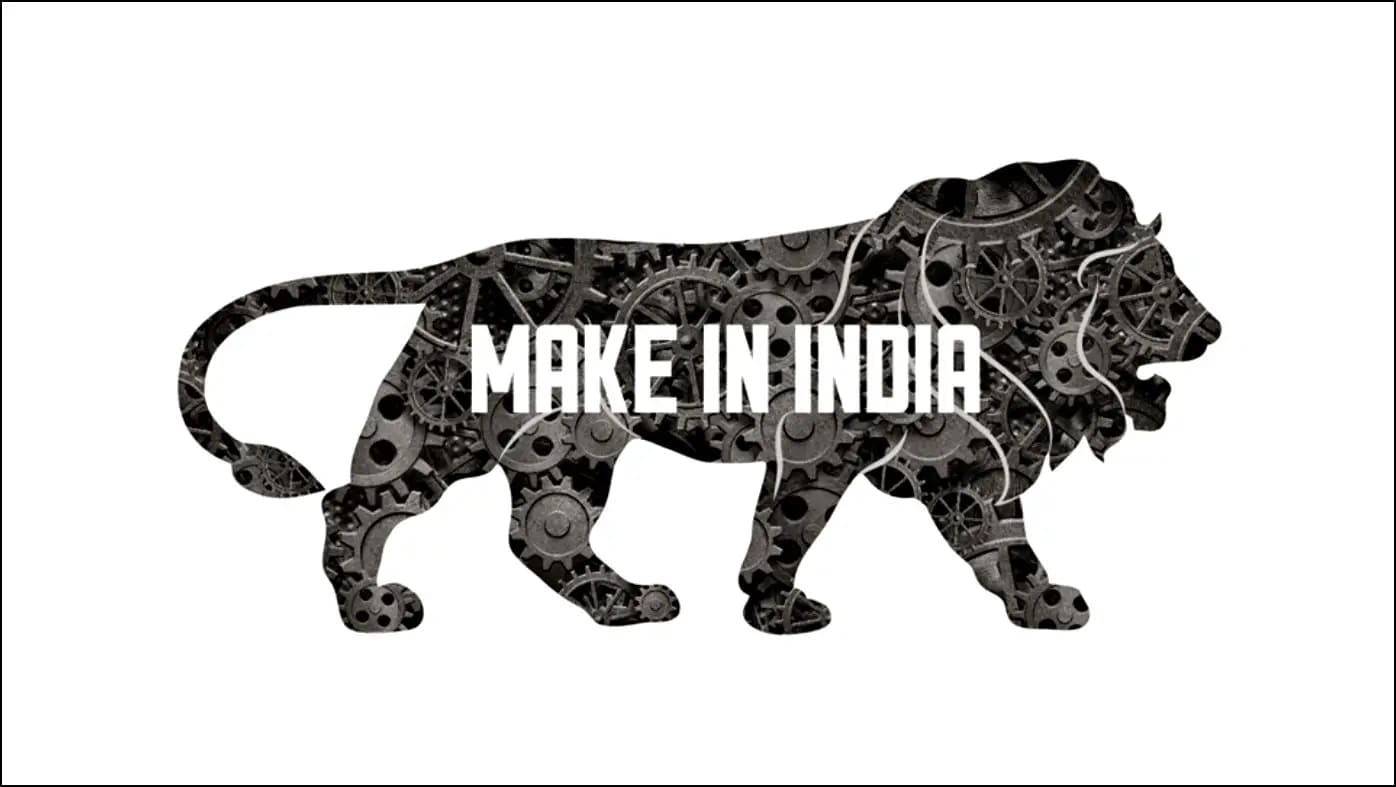 In the case of smartphones, companies generally import all the components like screen, microphone, chipset, motherboard, camera sensor, etc., from China and other countries. It is then assembled in local factories to be sold with the "made in India" tag. So, finding a 100 percent made-in-India smartphone is almost impossible. However, it's easier to believe the same in the case of smartwatches, isn't it?
Indian smartwatch brands like Boat, Noise, and Fireboltt are some of the top sellers in the budget category. These companies have lately started marketing some of their models with "Made in India" badging to attract more consumers. Let's get to the depth of the same.
The Reality: Imported vs. Assembled vs. Manufactured in India
In the case of smartphones, the lack of semiconductor wafer fabrication (FAB) units makes it almost impossible to manufacture them completely in India. Yet, "some" brands have started making or sourcing many components, like screens, batteries, etc., locally. And thankfully, things seem similar with smartwatches.
Manufacturing a smartwatch generally requires the following process: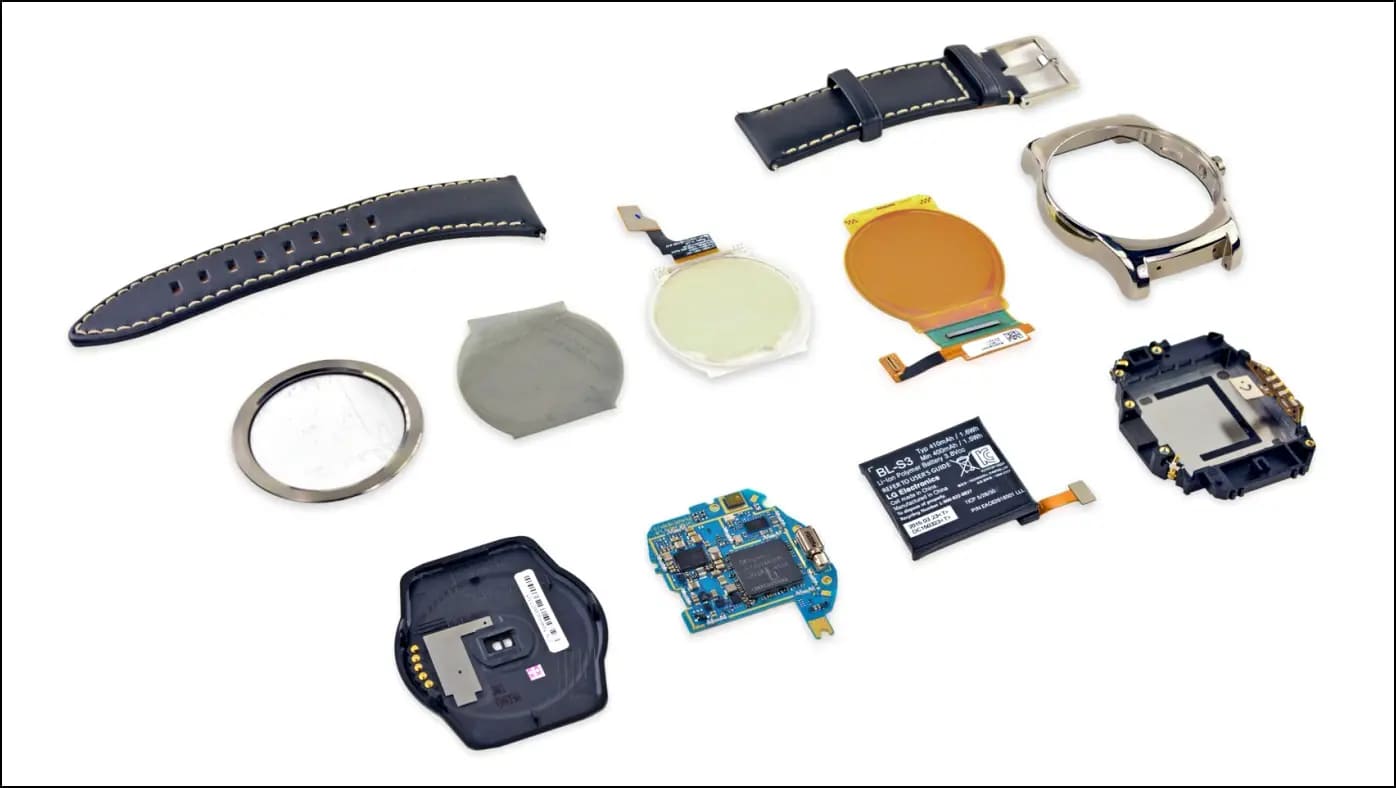 Sourcing the chipset to run the software and manage the data flow.
Purchasing required components like screen, battery, PCB, charger, and sensors.
Designing motherboard circuits and writing software.
Fabricating the smartwatch- how it looks and the dimensions.
Assembling the components and laying out the prototypes based on design.
Testing the smartwatch, its companion app, and fixing problems.
Proceeding to mass manufacturing, followed by packaging and marketing.
Quality check before the watch lands in the market.
Unsurprisingly, about 80% of all electronic wearables are made in Shenzhen, China. Most smartwatches and their components are manufactured and assembled in China, and later imported to India and other countries under different brand names.
You can call them imported smartwatches wherein the manufacturer is a Chinese company (ODM), while the brand is simply an importer and marketer. This involves budget brands like Boat, Fire-Boltt, Noise, Crossbeats, Zebronics, and more selling in India. Technically, they are Indian brands, but all they do is pack and market the wearable.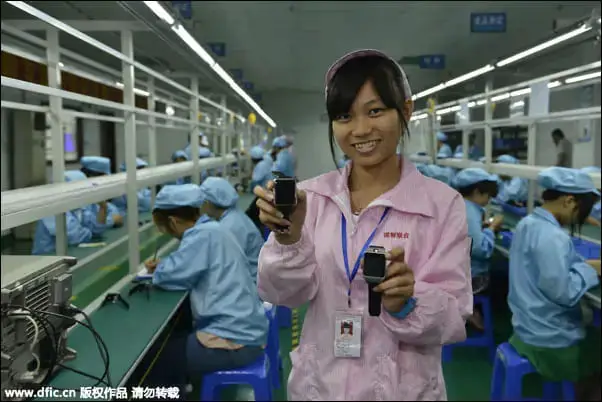 If you have ever wondered why companies like Noise, Boat, or Fire-Boltt have different apps for different smartwatch models, this is why. In fact, the Noise ColorFit Pro 4 Max and Realme TechLife Watch R100 we bought recently have exactly the same looking mobile apps and the same chargers, which work interchangeably- likely the same supplier.
So, being an Indian brand does not necessarily imply locally made products.
Average wearable unit cost of import and total value of $$ for the whole category in June 22 india 🇮🇳

– Apple, Garmin, Fitbit, Fossil, Samsung are expensive smart watches

– Fireboltt & Noise are playing volume game while Apple is ⭐️ with value. pic.twitter.com/KOU3ZQTv7d

— Honey Singh (@honeytech) July 19, 2022
Then comes the brands that have started assembling or sourcing some of their smartwatches locally in India. Components are sourced from ODMs in China and then assembled locally to form a fully furnished product. And since the assembly is being done in India, they are sold as made-in-India smartwatches.
Who Manufactures Made in India Watches for Realme, Boat, and Other Brands?
For made-in-India smartwatches, the assembly is usually done by a third company in India. For example, Realme has partnered with Khy Electronics for the local production of smartwatches in India. Khy Electronics has a facility in Noida, Uttar Pradesh, and manufactures the Realme Watch 2 Pro, Realme Buds Wireless, and other products for the brand.

Similarly, the Boat smartwatches marketed as "made in India"- Wave Pro 47 and Xtend Pro are not made by Boat or Imagine Marketing's in-house facility. Instead, it is manufactured by IL JIN Electronics India Pvt. Ltd. in Noida, Uttar Pradesh, and the same can be verified through details on the packaging.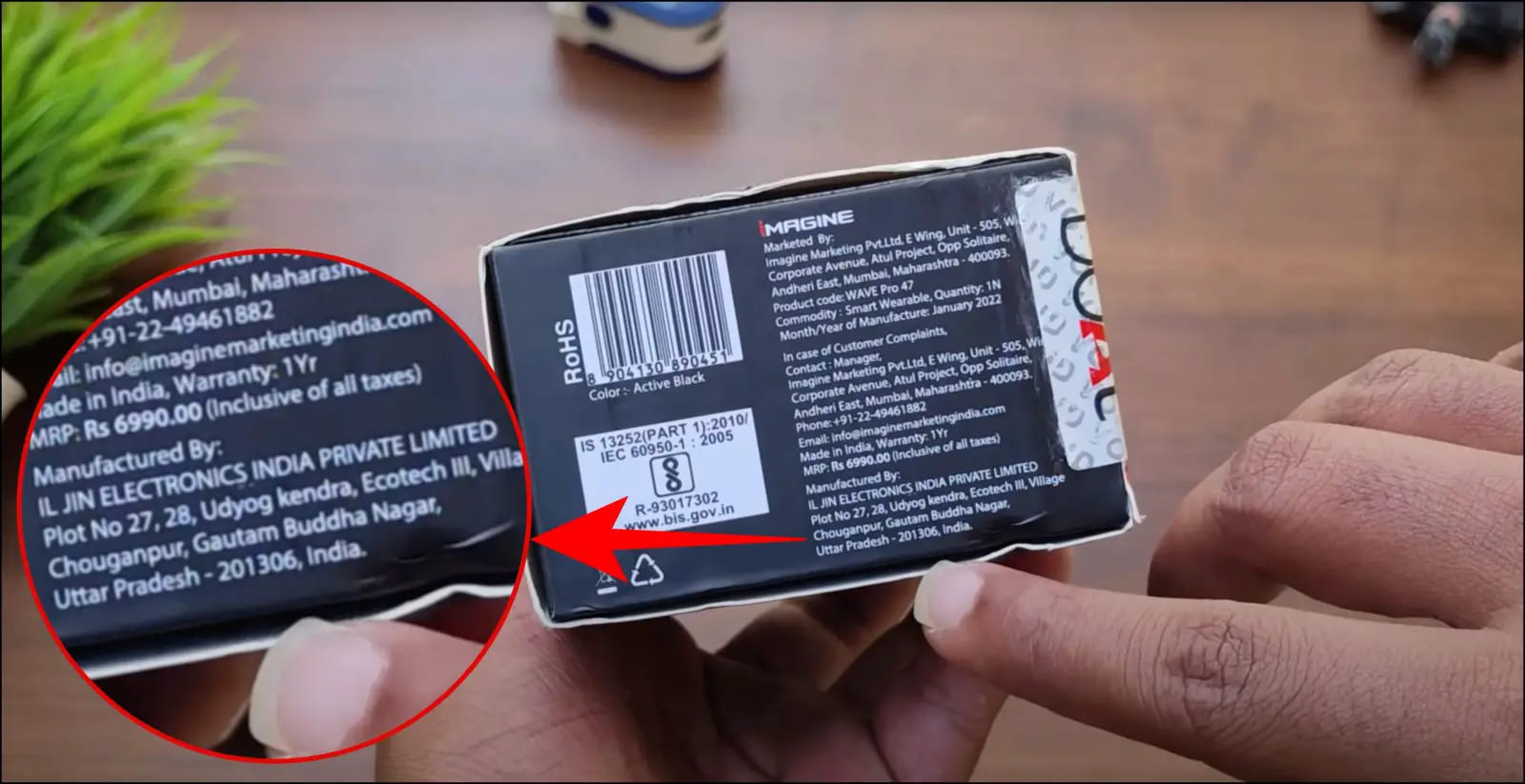 The top seller Noise's Co-founder says that about 20–25 percent of a Noise smartwatch is made in India. Its components come from countries like China, Vietnam, and the US.
Molife, a relatively lesser-known brand, has one of its smartwatches manufactured by Optiemus Electronics Limited, which again is a Noida-based company in India.
Coming to biggies, Samsung started manufacturing smartwatches in India back in 2020. The Galaxy Watch Active2 4G Aluminum edition was manufactured locally in the Noida facility, followed by the entire range of 18 smartwatches in India as part of the 'Make for India' program," said Mohandeep Singh, Samsung India Senior Vice President, Mobile Business.
Should You Trust the Manufacturer Info on Amazon & Flipkart?
Most smartwatches sold by companies like Boat, Fire-Boltt, Noise, Tagg, and other budget brands are imported from China to India. These are merely importers, whereas the manufacturer is a Chinese ODM (except for locally made models).
When buying a smartwatch from e-commerce portals like Amazon or Flipkart, you can see who its manufacturer is. However, the data is not reliable.
For some watches, the manufacturer is mentioned correctly to be a Chinese company. However, for some, the brand name is marked in front of the manufacturer, creating confusion amongst the customers.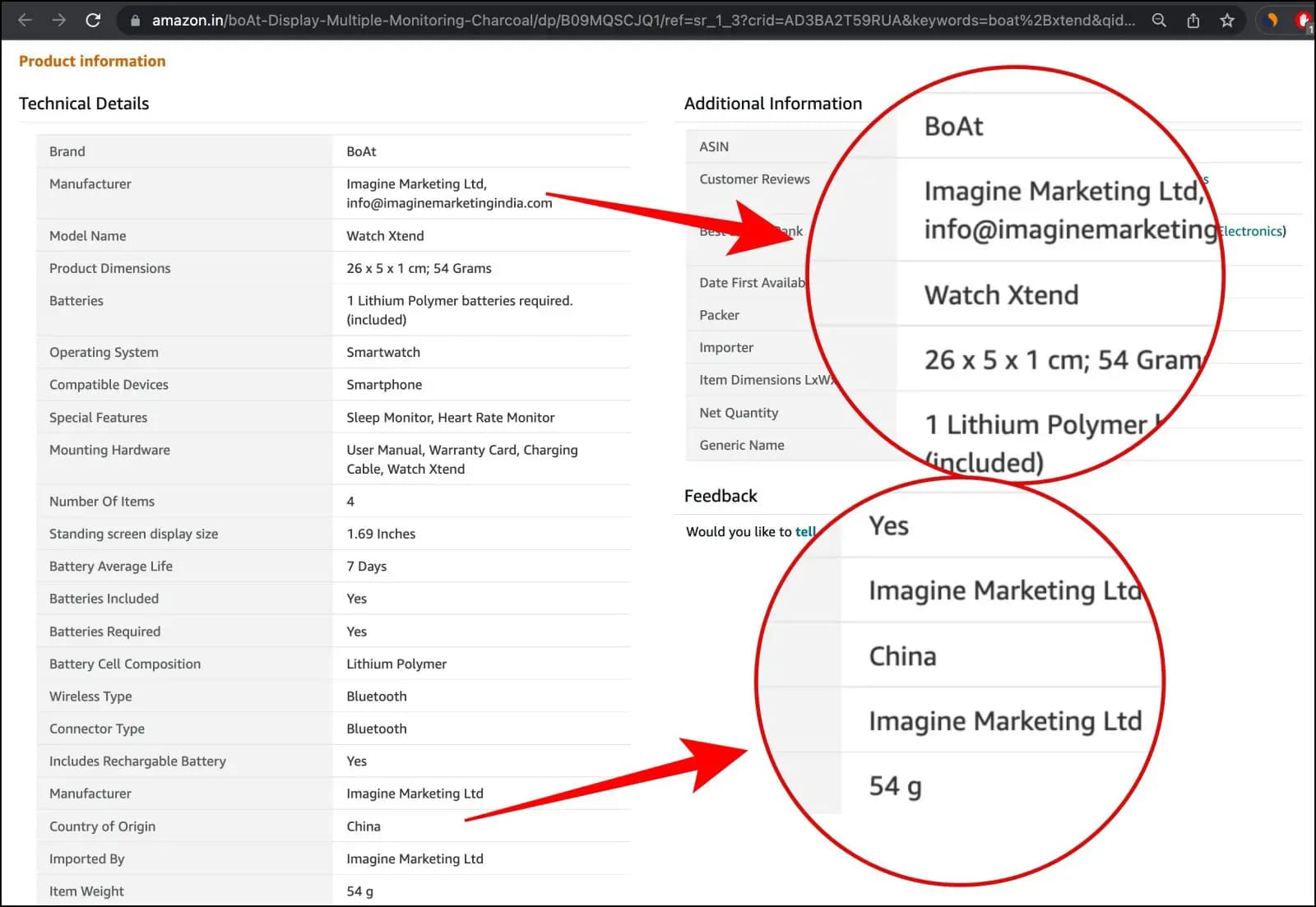 For instance, the Boat Xtend (not Pro) listing on Amazon mentioned "Imagine Marketing" as the manufacturer, which makes us wonder if the watch is made by Boat in India. Thankfully, the country of origin (which all the sellers are mandated to write, thanks to the government guideline) clears everything up by mentioning China.
The smartwatch is made in China and imported to India by Imagine Marketing (Boat's parent company). The box mentions the same; however, only importer details are marked, and the manufacturer is not mentioned on this packaging.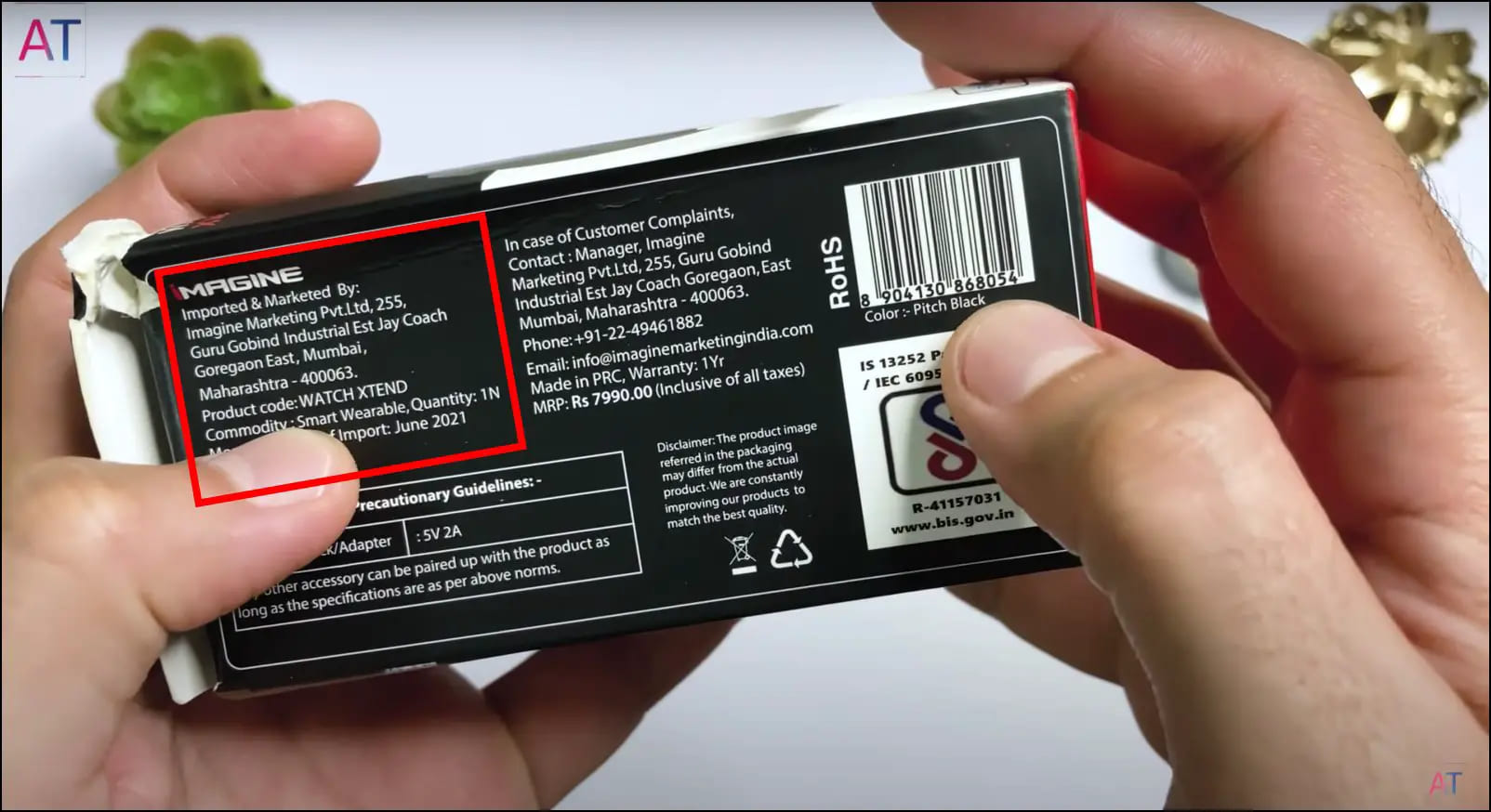 So, do not rely on e-commerce portal listings to know who your watch manufacturer is. That said, we do have some handy methods to find so, given below.
How to Find Your Smartwatch's Real Manufacturer?
Thanks to rules and regulations, it is easy to find your smartwatch's real manufacturer and whether it's assembled/ made in India or imported directly from China or any other region:
Product Listing: Scroll down to the product listing page on Amazon or Flipkart. On Amazon, look for "Country of Origin," which should be China for Chinese products. As mentioned already, please do not rely on the given Manufacturer name, as we have seen brands mentioning themselves as the manufacturer even though the watch has been imported from China.
Smartwatch Box: Check the outer packaging of your smartwatch. You will likely find three details: Manufacturer, Importer, and Marketer. For made-in-India smartwatches, the manufacturer will be based in India. However, if only marketed or imported by is mentioned, the watch is likely imported from China or any other country.
User Manual: Many companies also include this information in the user manual provided with the box.
On the Watch: Apple directly engraves their watches' origin country beside the serial number inside the band slot. Likewise, many other manufacturers mention the manufacturing country on the watch's rear.
Why Don't We See 100% Made in India Smartwatches?
Manufacturing components for smartphones or smartwatches is not as easy as it may seem. Setting up a fabrication unit can cost thousands of crores, especially for semiconductor chips. Plus, the people need to be trained to work with such technologies. And this requires gradual and long-term investment. While a giant like Samsung has always excelled in the arena, it is difficult for others.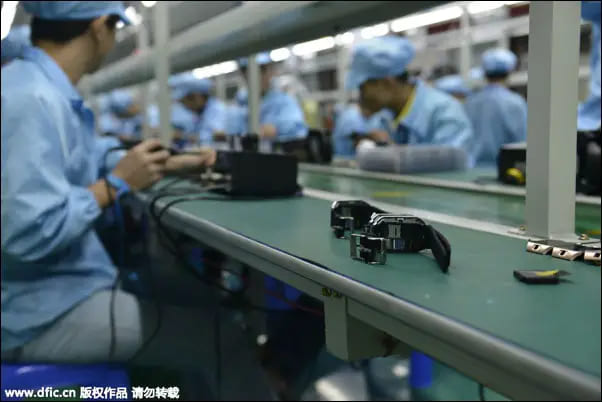 Budget brands like Boat, Noise, or Fire-Boltt are currently playing the short-term game:
Import a smartwatch or import components and assemble (tax benefits)
Do the branding and packaging
Market it well with a celebrity or cricketer.
The recipe helps them sell in numbers and be the top players. And it would continue as the Indian smartwatch market is currently all about price effectiveness and volume. Noise, Fire-Boltt, and Boat are on the top of the charts, even though they are mainly re-packaging.
On the other hand, brands like Samsung, Fitbit, Fossil, and even Amazfit are innovating and spending on R&D but cannot cope with the low-price competition.
The situation will change as the market matures, companies pour in investments, and technology improves. Let us hope India starts manufacturing all components from scratch (including semiconductor chips). Things have undoubtedly become a lot better than they were a few years back, but achieving the end goal may still take years from now.
Wrapping Up
This was all about made-in-India smartwatches. I hope now you know which brands sell locally made smartwatches, who manufactures them, and how you can find where your smartwatch has been made or assembled. We will keep updating the article as and when new information is available. Stay tuned for more such updates.
You can also follow us for instant tech news at Google News or for tips and tricks, smartphones & gadgets reviews, join GadgetsToUse Telegram Group or for the latest review videos subscribe GadgetsToUse YouTube Channel.