Apple Watch has a Wrist Detection feature that protects your information by locking the watch when you're not using it. However, it also means the watch locks every time you remove it from your wrists, which can be annoying. In this article, let us see how to turn the Wrist Detection on Apple Watch on or off. We'll also see what happens when you disable Wrist Detection and how it impacts your usage.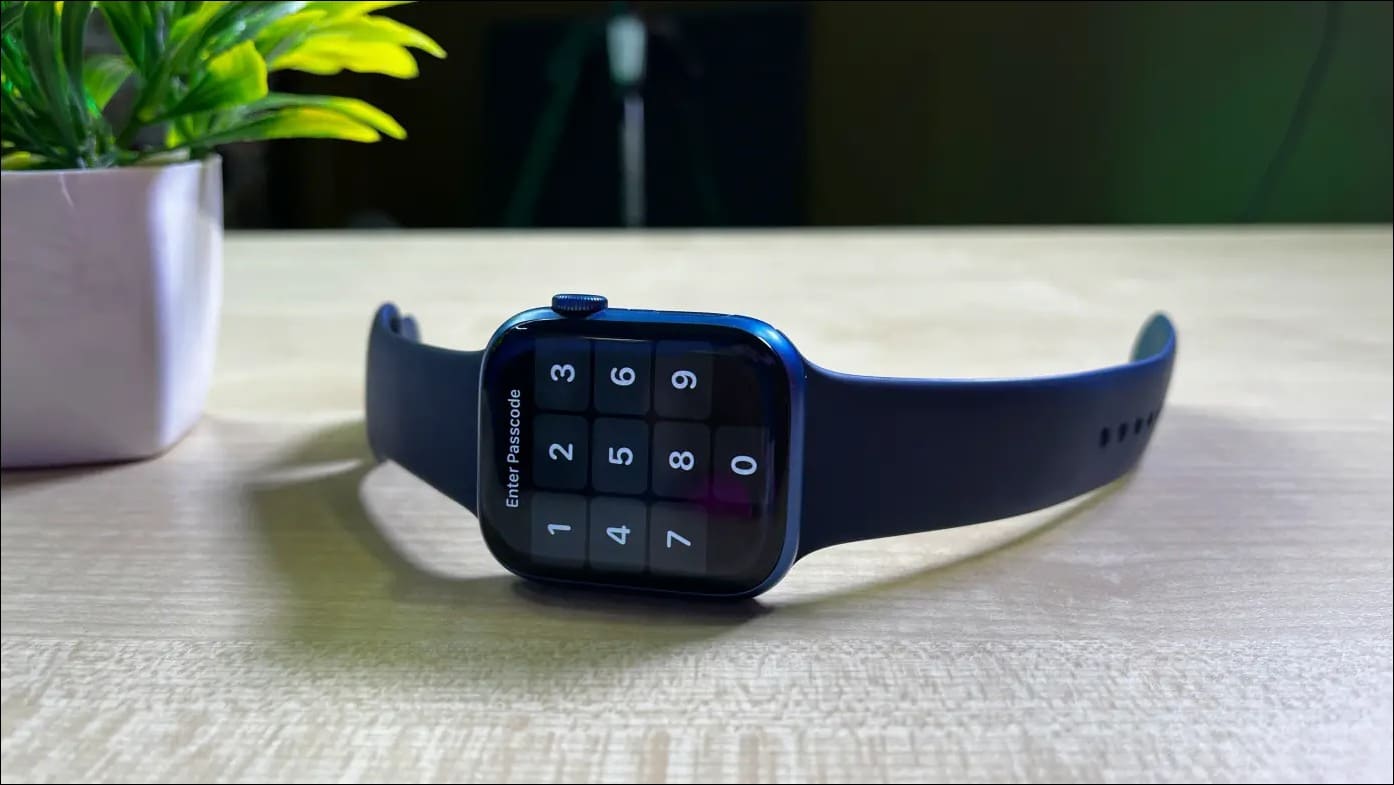 What is Wrist Detection on Apple Watch?
Wrist Detection lets the Apple Watch know if you're wearing it. The watch has several sensors on the back that help it identify if you're wearing it on your wrist. Removing the watch locks it with a passcode to protect your data from unauthorized access.
If you remove the watch often, you may get annoyed every time it locks automatically and hides the information from the screen. In short, Wrist Detection for Apple Watch is what Touch ID is for iPhones. However, it's not as convenient or feasible as the latter.
You need to turn off the wrist detection feature to make the Apple Watch stay unlocked even when you've removed it from your hand.
How Does Wrist Detection Work?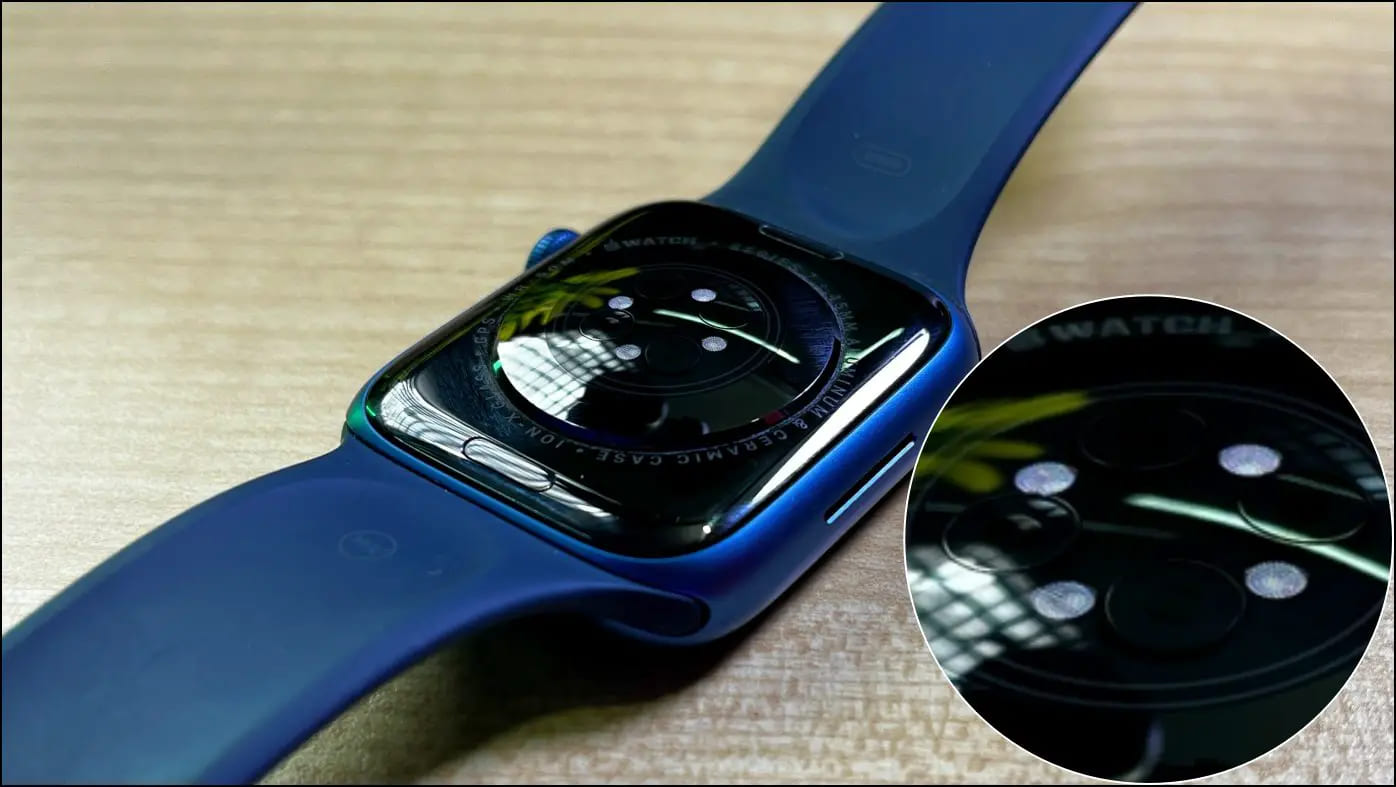 Apple Watch uses a Photoplethysmography (PPG) sensor at the rear to determine if it's wrapped around your wrist. The sensor involves a low-intensity IR light source, followed by a photodetector, and is also used in measuring the heart rate.
The setup emits light on your skin and measures the amount that reflects. If no light bounces off, it means the watch is not on your wrist, which is when it locks it with a passcode. It works only if you have Wrist Detection enabled in settings.
Pros & Cons of Wrist Detection
Advantages of Wrist Detection
Security: Ensures no other party can access or use your Apple Watch without your passcode. If it's disabled, you'll have to lock the watch manually.
Privacy: Any sensitive information is hidden from the screen while not wearing the watch. This includes your reminders, app notifications, and more.
Health: It facilitates important health measurement features like blood oxygen, automatic heart rate, and sleep tracking.
Disadvantages of Wrist Detection
Battery: Since wrist detection uses sensors to check if it's on your wrists constantly, it does increase overall battery consumption. However, it shouldn't be the sole reason to disable it.
Inconvenience: It can annoy people who remove the watch multiple times daily.
Problems with Tattoos: The Wrist Detection may not work properly if you have dark tattoos on your wrist. Apple confirmed that permanent or temporary changes to your skin, like tattoos, may affect heart rate sensor performance. This is because the ink, pattern, or color may block the light from the sensor.
Turn On or Off Wrist Detection on Apple Watch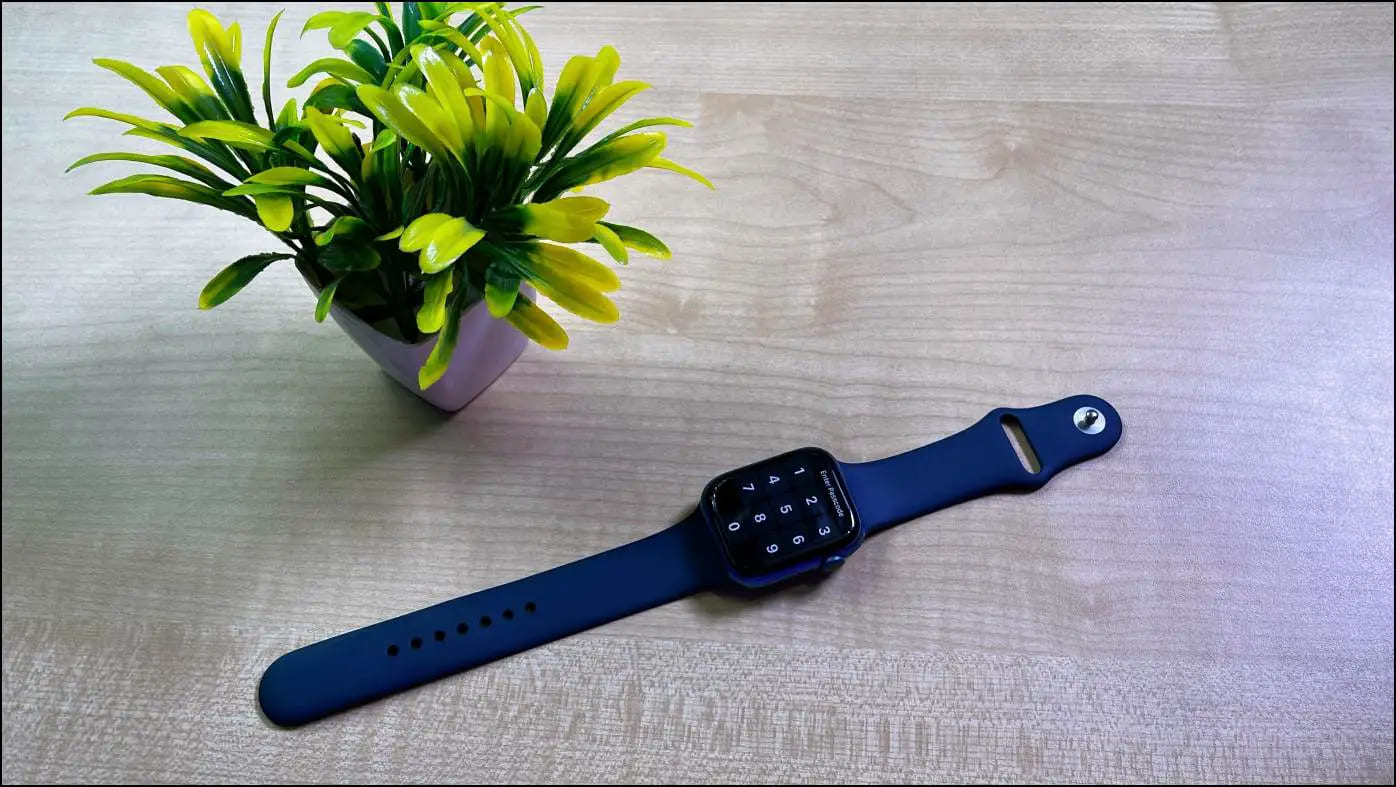 Here's how you can enable or disable the Wrist Detection feature on your Apple Watch from within the watch or through the Watch app on your iPhone.
On Apple Watch
1. Press the Digital Crown on your Apple Watch and select Settings.
2. Scroll down and click on Passcode.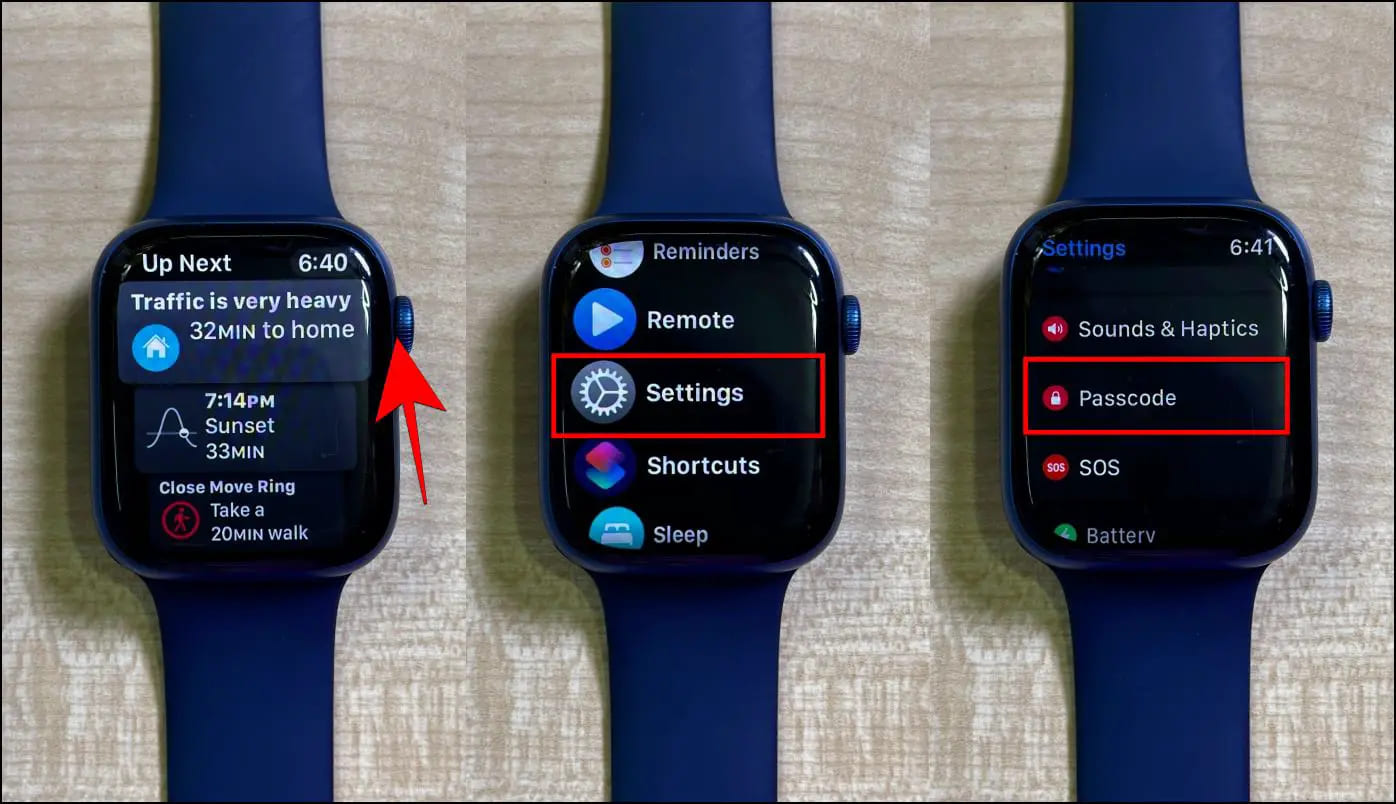 3. Here, scroll again and turn off the toggle for Wrist Detection.
4. Enter your watch passcode, scroll down, and tap Turn Off.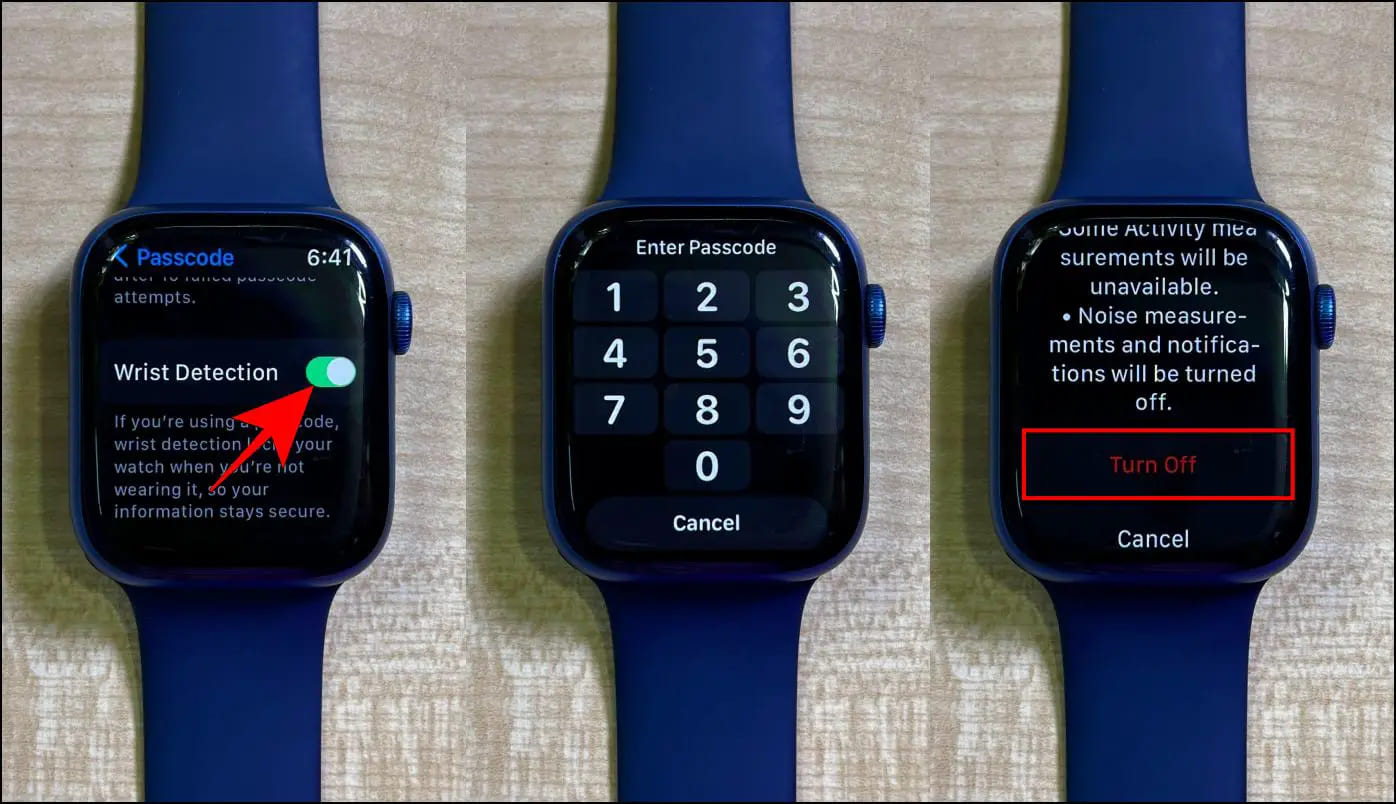 Repeat the steps and enable the toggle to turn back on.
On iPhone's Watch App
1. Open the Watch app on your iPhone.
2. Scroll down in the My Watch tab and tap Passcode.
3. Here, turn off the toggle for Wrist Detection.
4. Hit Turn Off again to confirm.
Repeat the steps and turn on the toggle to enable the feature.
Frequently Asked Questions
Q. What Happens When You Disable Wrist Detection?
Here's what will happen when you disable the Wrist Detection on your Apple Watch:
Your Apple Watch will no longer lock automatically when you remove it from your wrist.
Fall Detection on Apple Watch SE and Series 4 and later won't automatically make an emergency call even after it has detected a hard impact fall.
Heart rate tracking and notifications will be disabled.
Background blood oxygen measurement will be turned off.
Background measurements for respiratory rate will be disabled.
Sleep tracking will not be available.
Some activity measurements will not be available.
Noise level measurements and alerts will be disabled.
When using Apple Pay on Apple Watch, you'll be prompted to enter your passcode when you double-click the side button to authorize the payment.
Q. Apple Watch Keeps Locking, Wrist Detection Not Working?
Does the Apple Watch ask for a passcode even when on your wrist? Here's how you can improve the wrist detection feature:
Ensure you wear the Apple Watch correctly- not too loose or too tight.
If the watch is too loose, it may trigger the passcode lock if there's no skin contact.
Consider buying a new strap or punching extra holes in the existing one if you have slim wrists.
Sleeves of clothes may sit between the watch and your wrist, affecting the detection.
If a tattoo on your wrist affects the detection, change the hand you wear the watch on.
Restart the watch and check for software updates if it does not work.
Q. Can You Use Passcode Without Wrist Detection?
You can turn off the Passcode lock on your Apple Watch while keeping Wrist Detection on for all features to work properly. However, the vice versa is impossible, meaning you cannot use Passcode without Wrist Detection.
Q. Do ECG & Raise to Wake Work With Wrist Detection Disabled?
Raise to Wake the display works even with wrist detection disabled. And so is the case with ECG. Both features work fine without wrist detection.
Q. Should You Use Apple Watch Without Wrist Detection?
There's no harm in using the Apple Watch without the wrist detection feature. It's just that the watch will no longer know if you're wearing it, and real-time health measurement features like background heart rate, blood oxygen, and more will not work.
However, suppose an older or vulnerable person is using the watch. In that case, we suggest enabling wrist detection to allow the watch to auto-call emergency services in case of a hard fall.
Wrapping Up
This was all about Wrist Detection on Apple Watch, how to turn it on or off, its pros and cons, and what happens when you disable Wrist Detection. I hope this guide resolves all your queries about the Apple Watch feature. Stay tuned for more informative content.