Smartwatches these days do much more than just a companion to your phone. It's quite fascinating the kind of technology that can be wrapped into a device that you can strap onto your hand. One such feature that we found interesting is the self-charging feature. Yes, as the name says, this technology ensures watches charge on their own without the need to charge them. Let us look into how self-charging smartwatches work, popular options you can buy, and more.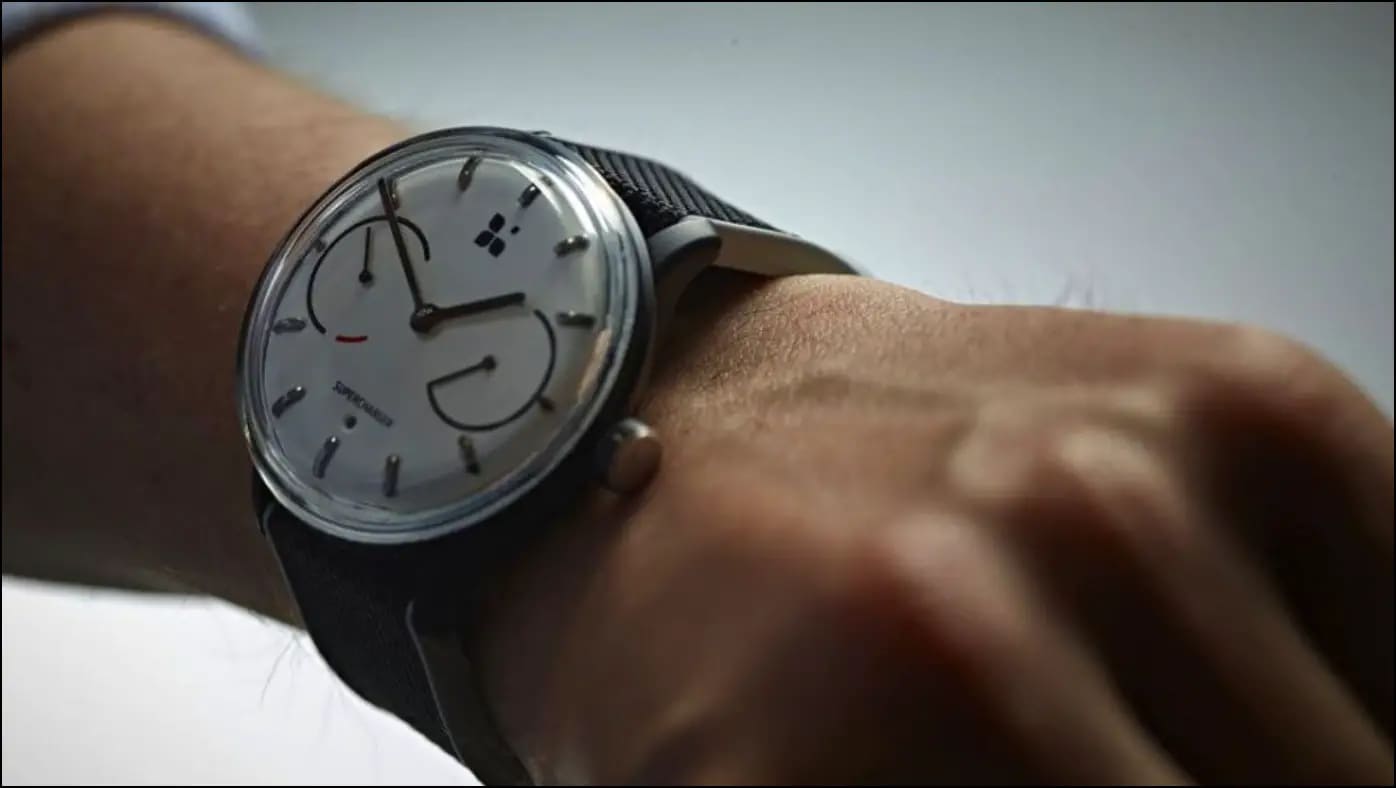 What is a Self Charging Smartwatch?
A self-charging smartwatch is a device that does not necessarily need an external power source to recharge its batteries. There are various technologies that enable wearables to do so. These technologies mainly involve using a TEG – Thermoelectric Generator that converts heat into energy. Some of these technologies even involve using solar energy and kinetic energy.
Why Do We Need a Self-Charging Smartwatch?
There are various reasons why one would desire a self-charging smartwatch. One reason is obviously because of the added convenience. You do not always need to unwrap your watch and then plug it into the charger. Secondly, scientists have found that self-charging technologies can be quite an energy-efficient and sustainable alternative to traditional batteries.
They hope that these batteries can last longer than the traditional ones and, therefore can end up reducing e-waste. One such self-charging mechanism that is being developed at the University of Edinburgh, is twice as powerful as similar existing devices. Another advantage is that they can generate clean energy, as most of the power is provided by the usage of renewable resources.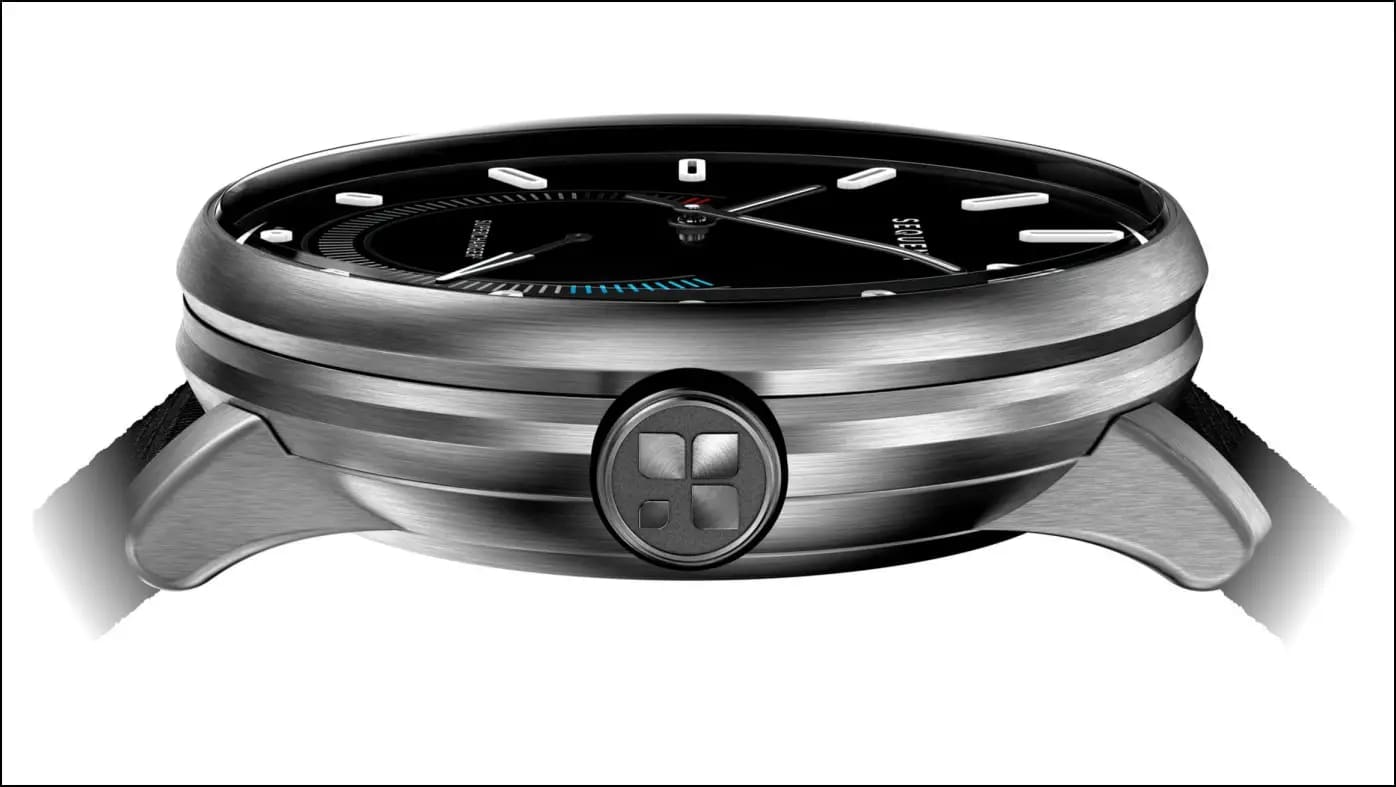 But today, the challenges outweigh the needs. With companies adding many additional features to smartwatches, there is an everlasting need for extra power. This is due to the resource-hungry components like the display, cellular chip, GPS, heart rate monitor, etc. This acts as a major hindrance to building a reliable and fully dependable self-charging technology.
Sadly, manufacturers resort to dropping a few features and sensors if they want to focus on self-charging features. And this is where offering fast charging seems much easier than something that would charge on its own. That said, a few smartwatches in the market can self-charge. We'll get into that, but firstly, let's understand how it actually works.
How Do Self-Charging Smartwatches Work?
Self-charging mainly works on one principle – which is converting one form of energy to another form of energy. These forms of energy mainly include Thermal Energy, Solar Energy, and Kinetic Energy.
Kinetic Energy: Kinetic Energy is used to convert the mechanical movements of parts in a watch to electrical energy.
Thermal Energy: A thermoelectric generator acts as a source of heat energy, and this heat energy is converted into electrical energy. The heat from your body is used to generate electrical energy.
Solar Energy: Solar energy is the most commonly used renewable energy. This solar energy is transferred to the batteries of the smartwatch as electrical energy by solar panels that can be charged by exposure to the sun.
Here's a brief flow diagram showing how one form of energy can be converted to electrical energy and stored in the battery.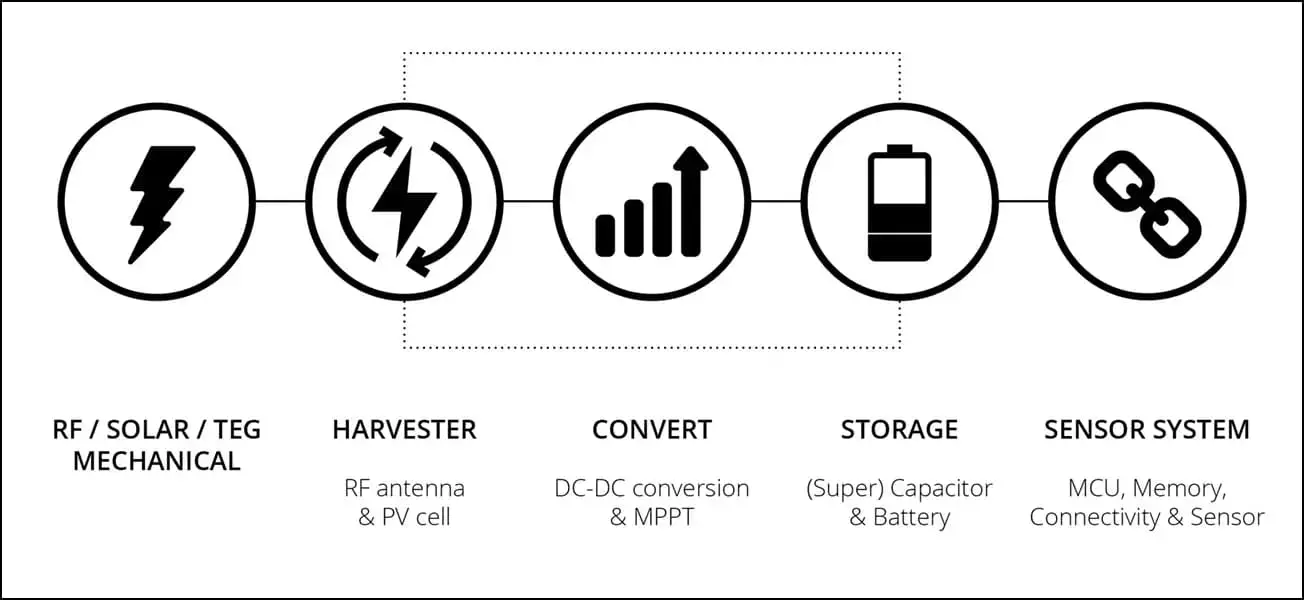 Smartwatch that Uses Kinetic Energy for Self-Charging
If we were to dive deeper, we could look into specific smartwatches with self-charging features. For instance, check the Sequent Titanium Elektron Smartwatch – which has all the fitness trackers of a smartwatch and an accurate time-telling Swiss-made mechanical watch. This smartwatch offers an upgrade over a technology that has existed in mechanical watches for years.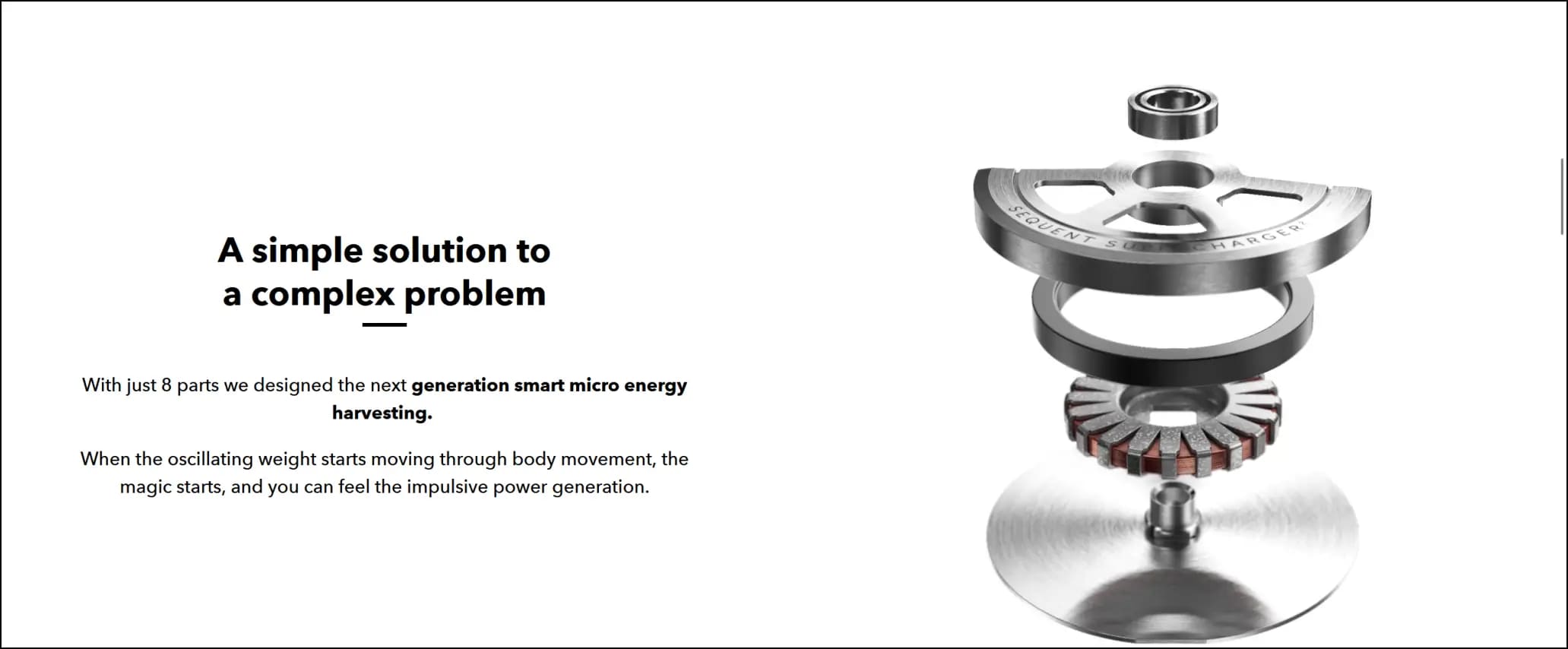 It uses and relies on a moving rotor to generate electrical energy. The rotor moves based on your wrist movements and gravity. The small burst of energy keeps adding up and is harvested to generate electrical energy. This harvesting mechanism uses an 8-part, noiseless design.
This mechanism also works with ten times more precision. The technology has its own battery-saving mode, too, and will automatically power down when not worn, and this can conserve the battery for more than 12 months.
Smartwatch that Uses Thermoelectric Energy for Self-Charging
Another smartwatch that is worth looking at is the Matrix Power Watch X. This uses a different mechanism in comparison to our previous example. This watch comes with embedded thermoelectric technology. This device basically uses the body heat to power itself.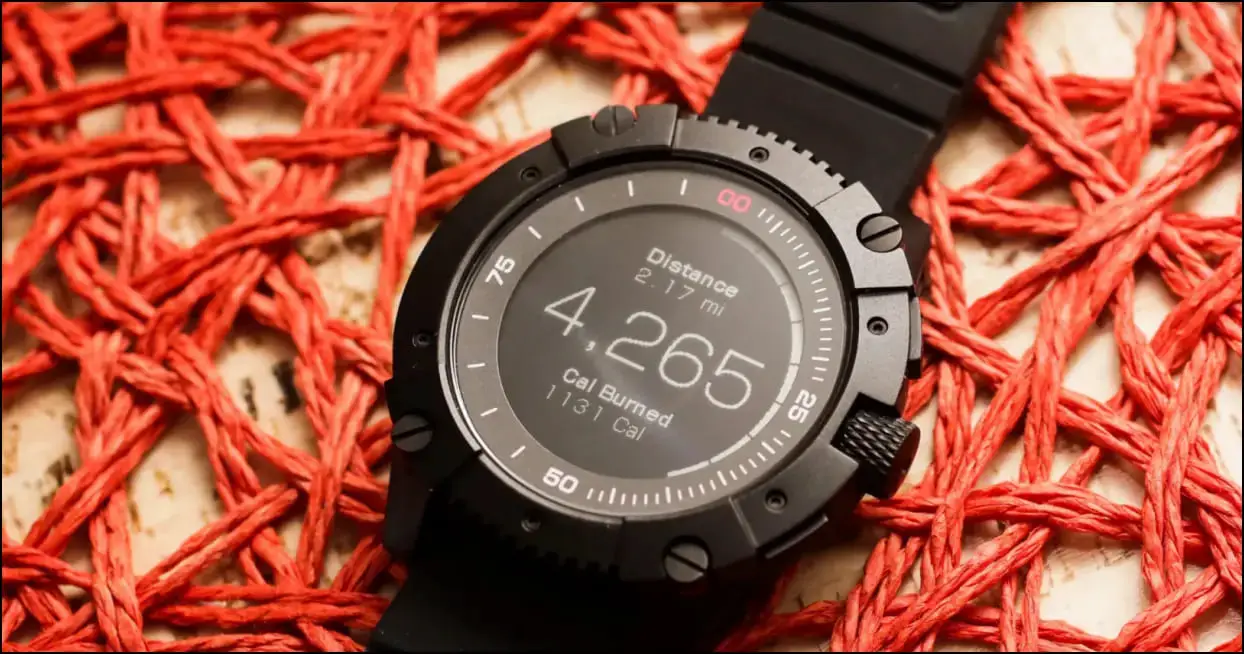 Let us understand what thermoelectrics means: A thermoelectric is a device that converts heat into electricity. The power watch mainly uses a thermoelectric generator that senses the body heat, and this is converted to electrical energy.
A thermoelectric generator needs to have a hot side and a cold side to operate. The hot side is the circular black aluminum plate on the back of the watch. The cold side is the metal bezel and the watch body. The hot and cold sides are separated by a layer of insulated thermoplastic.
Therefore, the TEGs harvest the heat that flows from the hot side and then to the cold side to generate electricity.
Smartwatch that Uses Solar Energy for Self Charging
Lastly, we have the LunaR solar-powered smartwatch. This uses energy from the sun to power its batteries. This smartwatch has a small transparent panel that collects energy from the sun. It is also capable of capturing energy from artificial sources as well.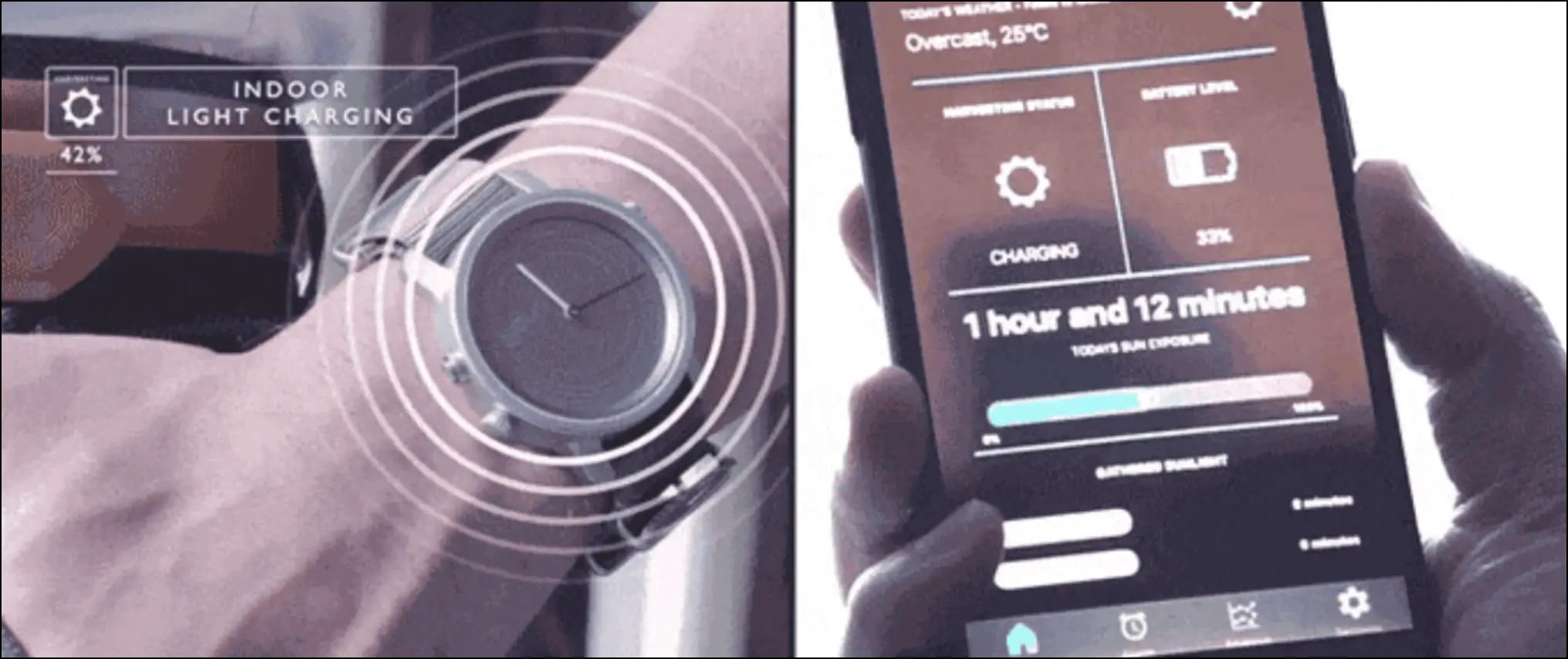 LunaR has collaborated with a company called Sunpartner Technologies to use a proprietary technology called Wysips Reflect tech. This involves using a transparent photovoltaic module. These also come in square or rectangular forms so as to not affect the design choices for the watch.
The technology and the way it works are quite rudimental in nature. All you have to do is just make sure the watch is not covered by your clothing, and that is it. It'll start absorbing solar energy to store in the rechargeable battery.
There is also an app for Android and iOS, using which you can monitor the harvesting. And the watch will also record the amount of time spent out in the sun in minutes, along with the charging status and battery level.
Self-Charging Smartwatches Available in the Market
While we looked into a few self-charging smartwatches and the way they work – we thought about whether they could be used as a primary smartwatch. Well, none of these come with a fully functional touchscreen display, so they are nowhere near something like an Apple Watch.
But they do with a few additional features other than just showing the time. So, in this section, we can take a look at what these smartwatches offer beyond just offering a self-charging feature.
Sequent Titanium Elektron
The Sequent Smartwatch offers self-charging through electromechanical means; apart from this key feature here is everything else it offers.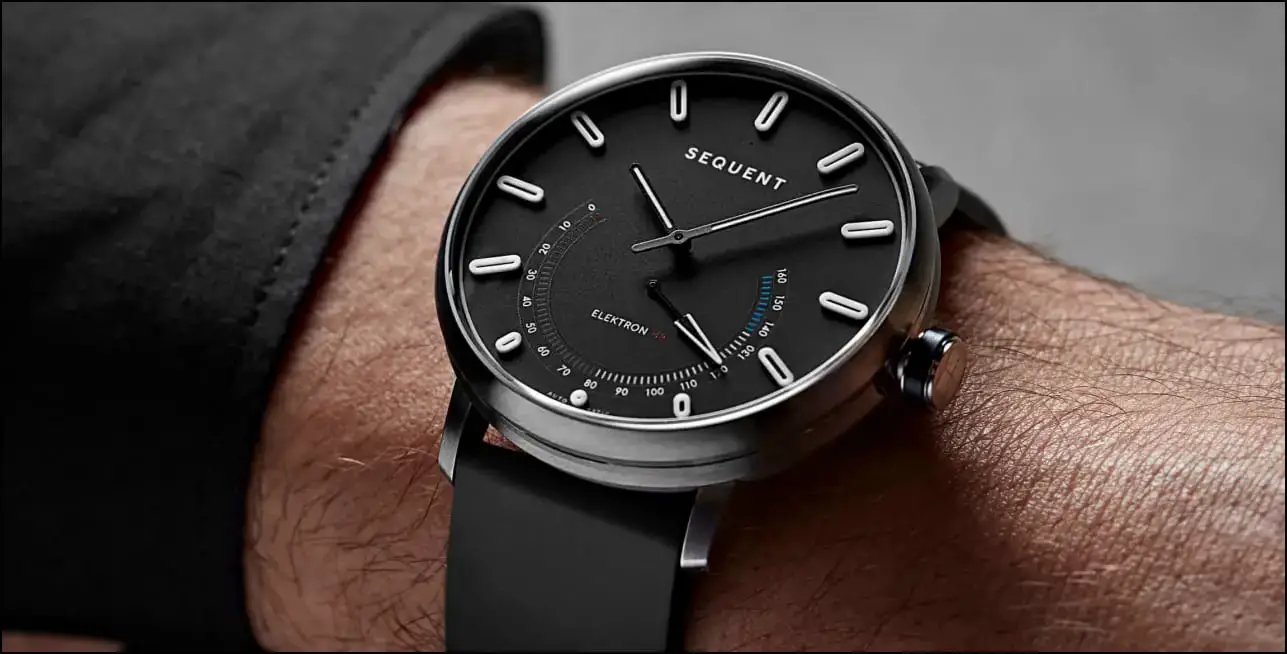 Shows time with more than 10x the usual precision.
Comes with an activity tracker.
Has a built-in pedometer.
Capable of tracking multiple workouts.
A sleep tracker is present in this watch.
A heart rate monitor is present too.
This watch also has a water resistance of around 50 meters and weighs around 55 grams without the strap.
Check: Sequent Elektron
Matrix Powerwatch X
As discussed earlier, the Matrix Powerwatch X works on a thermoelectrical-based technology to provide the self-charging feature. Here's a general overview of the device itself :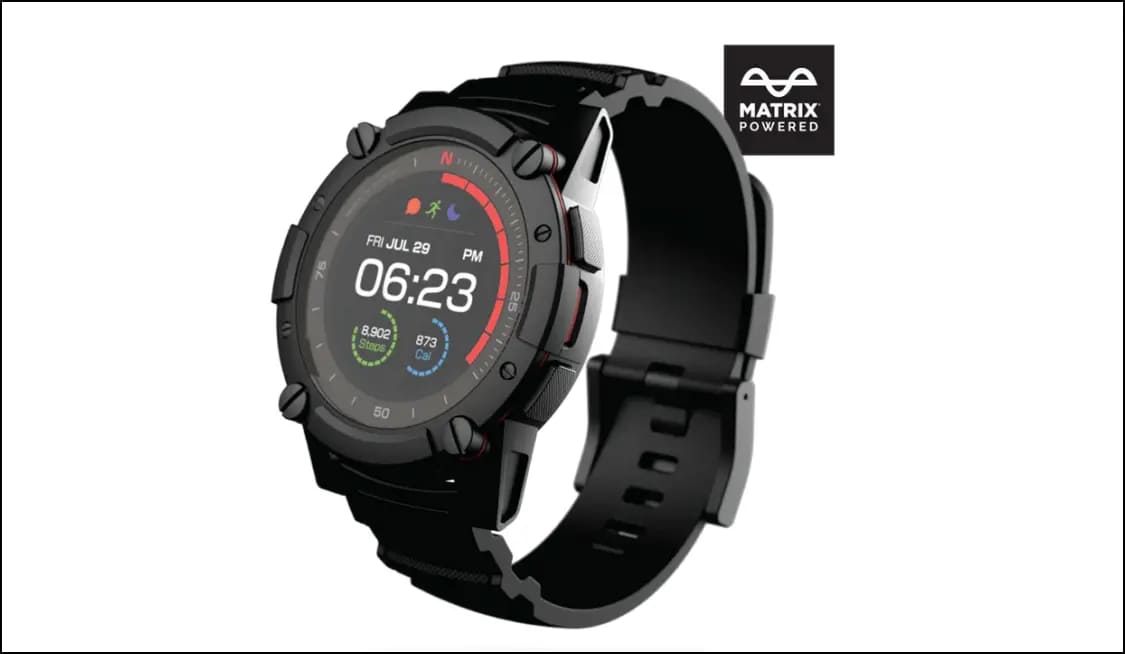 Comes with a GPS tracker within the device.
Using the companion app, you can receive notifications on it as well.
Comes with calorie counting and activity tracking.
Packs in a heart rate sensor too, with sleep monitoring technology as well.
It is water-resistant up to 200m.
Check: Matrix Powerwatch
LunaR Solar Powered Smartwatch
The LunaR smartwatch uses solar energy to generate energy so that it can come under the bracket of self-charging smartwatches. Here's what this watch can offer.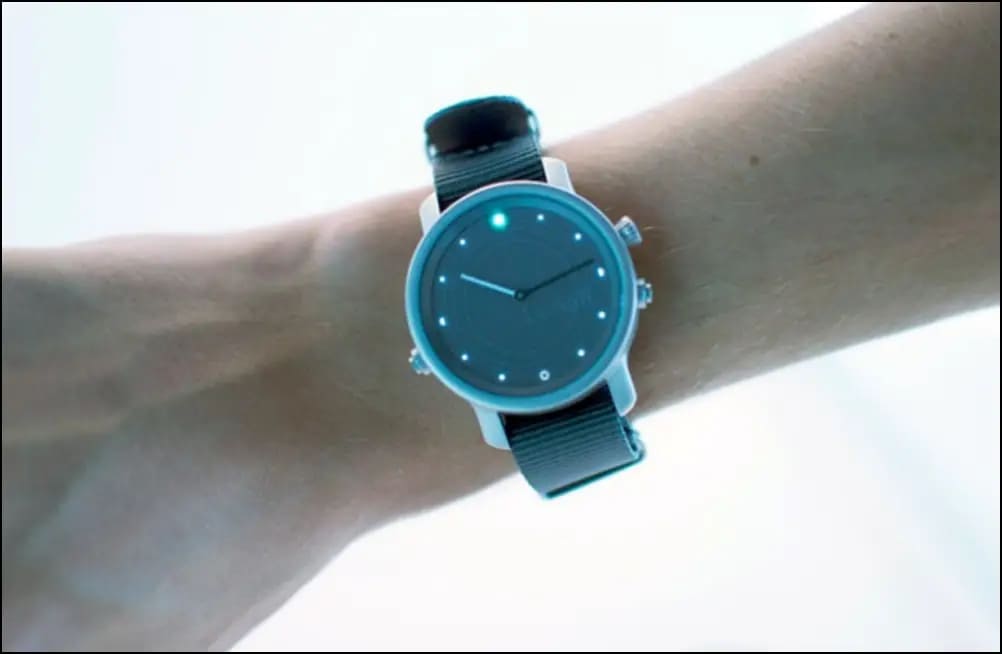 This watch offers just a basic notification system – with just a glowing LED light.
Comes in with an activity tracker and a sleep monitor.
Unfortunately, it misses out on a heart rate sensor.
It is waterproof for up to 50 meters.
It boasts of packing in a sunrise/sunset tracking feature – where you can accurately receive information regarding sunlight and sunset to track your daylight hours.
Check: LunarR Watch on Kickstarter
Wrapping Up
This was all about how self-charging smartwatches work and some examples to help illustrate the technology. We hope you found this article interesting. As we wrote earlier, it is quite fascinating how technology has evolved, and the wearables space is the one to watch out for. To help you do so, we always plan to cover and write about interesting advancements in smartwatches, so stay tuned.
You can also follow us for instant tech news at Google News or for tips and tricks, smartphones & gadgets reviews, join GadgetsToUse Telegram Group or for the latest review videos subscribe GadgetsToUse YouTube Channel.