In this rapidly changing world, electronic gadgets play an essential role in our lives. Because of these gadgets, our lives have become so much easier if we look around us. To reach you with the knowledge of such tiny but valuable gadgets, we have started our new series on Instagram Reels. If you want to purchase any useful intelligent gadgets, you can purchase them from the links given here.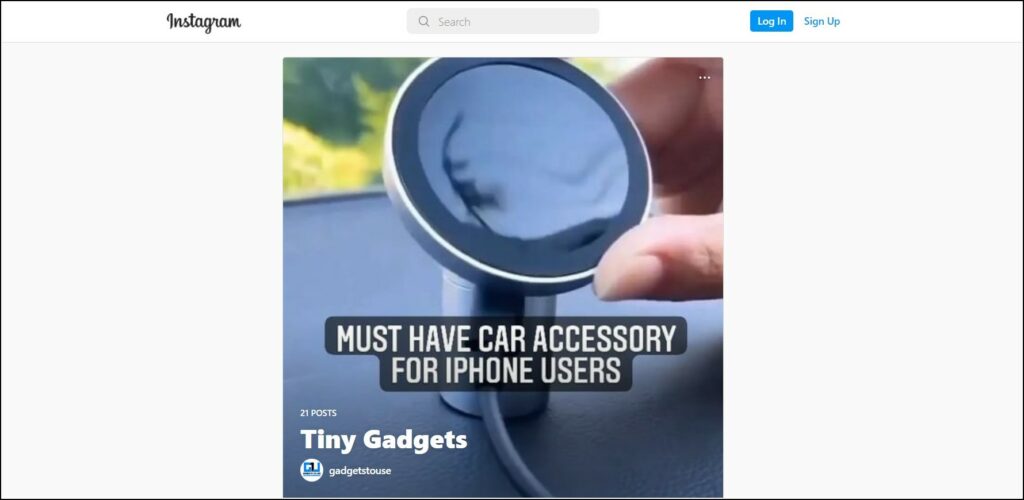 Tiny Gadgets in Guide 3
Below are the best buy links of all tiny products shared in the Tiny Gadgets Guide3, on our Instagram Page.
Refrigerator Organizer
If your refrigerator stays messy, and things just hang over the door storage space. These refrigerator internal drawer shelf divider clip, can keep your things sorted. It comes at dirt cheap price, and will be super useful. Check the best buy link.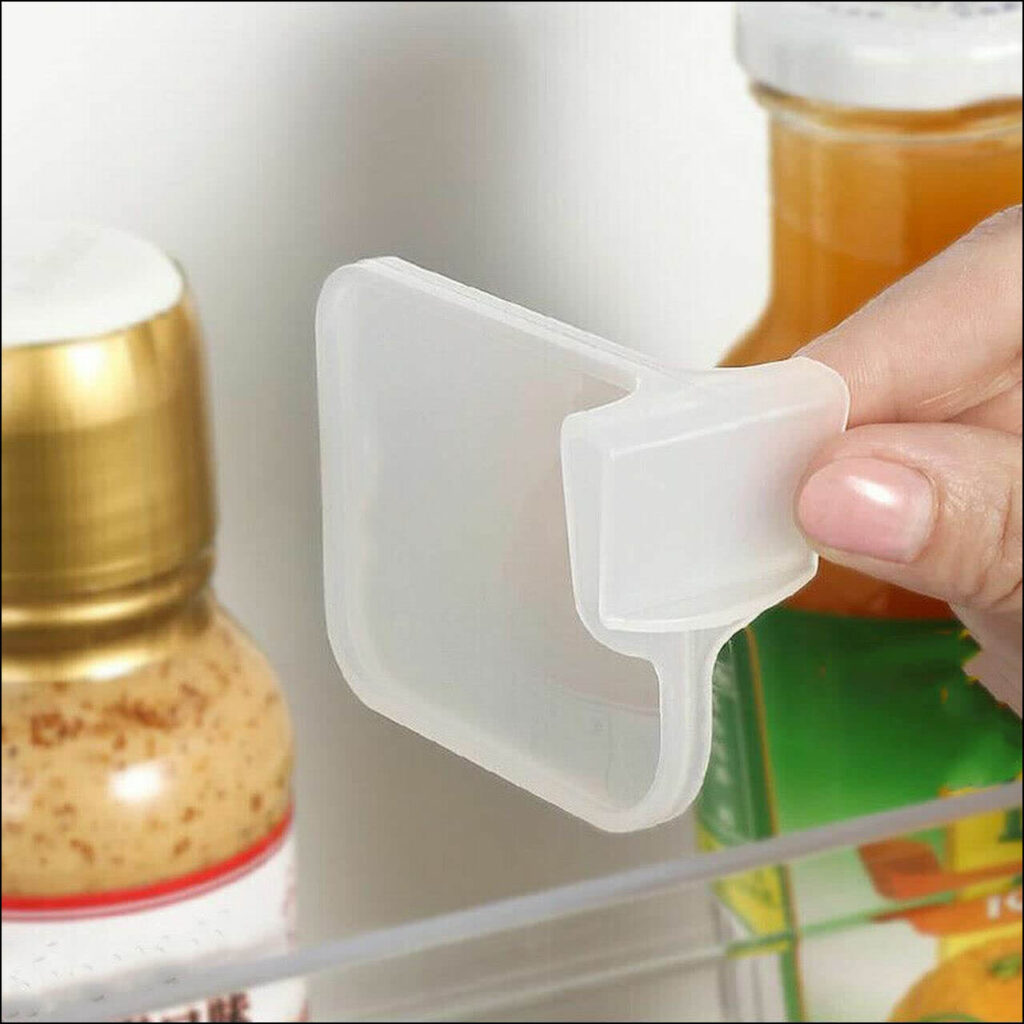 Tiny Gadgets in Guide 2
Below are the best buy links of all tiny products shared in the Tiny Gadgets Guide 2, on our Instagram Page.
Lamp with Wireless Charger
This is an elegant LED lamp that also comes with a built-in 10W wireless charger. So you can read while your smartphone charges in front of you. It also has a pen stand so what more could you ask for in a table lamp? Check best buy link.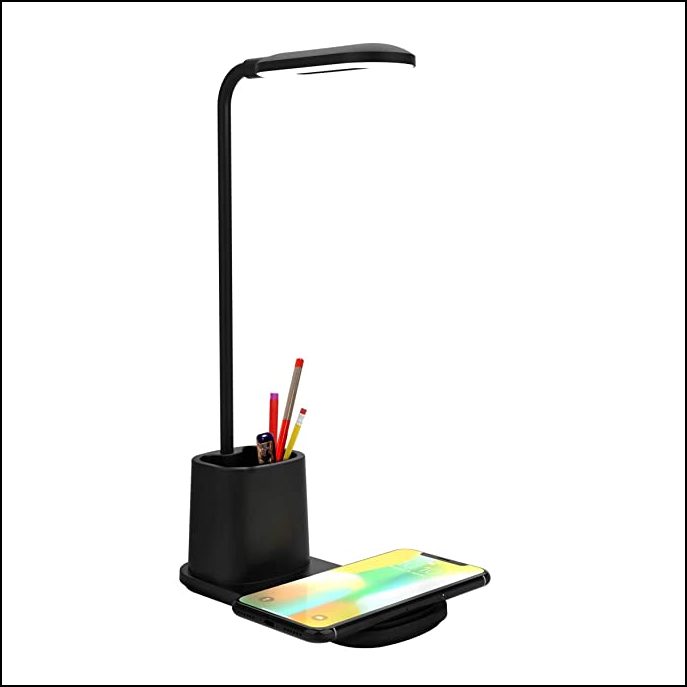 Voice Activated RGB Lights
If you are a gamer who likes a well-lit environment while gaming, this voice-activated RGB light is just the thing for you. This will make your setup more lit and cool. This RGB light bar has 32 built-in light beads and a music-specific mic. It is also powered by a 32-bit ARM processor with a main frequency of 72M. Check out more details on Amazon. Check best buy link.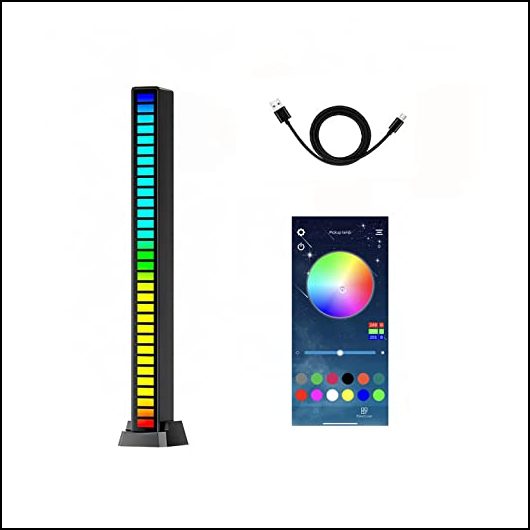 Automatic Stapler
If your work involves a lot of paperwork, this battery-powered automatic stapler can be a life saver for you. The electronic stapler has a one-button release mechanism for easy front-loading and delivers versatile and quiet operation. It is powered by 4AA batteries. Check best buy link.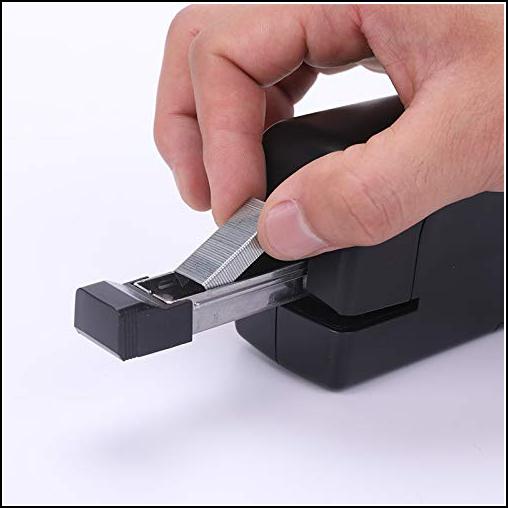 Battery Health Tester
If you throw batteries in confusion if they have any charge left or not, then you're in luck. This battery health tester can tell how much battery life is left by attaching a battery to it. It supports all kinds of AA, AAA, C, D, and 9V rectangular batteries. Check best buy link.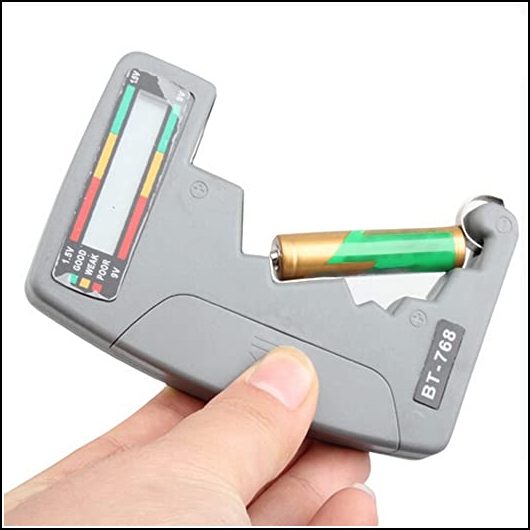 Radium Sticker for Tyre
This cool gadget is for those who travel at night or in areas where visibility is low. You can stick this high-brightness reflective sticker on your tyre and it gives a safe viewing distance of up to 300 meters. It is made of high-quality material with strong adhesion, which is also waterproof. Check best buy link.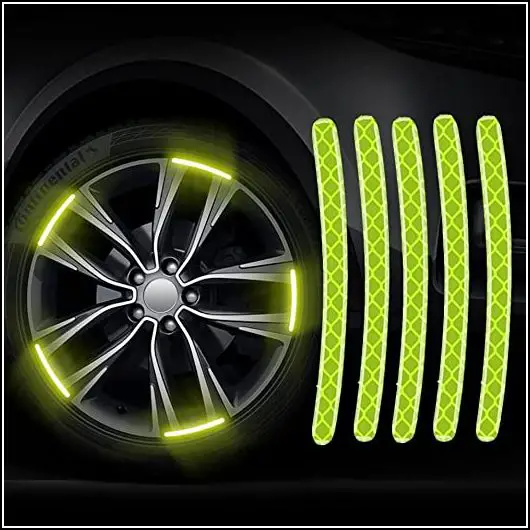 All in 1 Tool
This is an 18-in-1 multifunctional tool in a shape of a snowflake. The tool, which comes at the price of a screwdriver, is a combination of a variety of tools for anyone. So it can be used as a screwdriver, slotted screwdriver, Allen wrench, box cutter, bottle opener, etc. Check best buy link.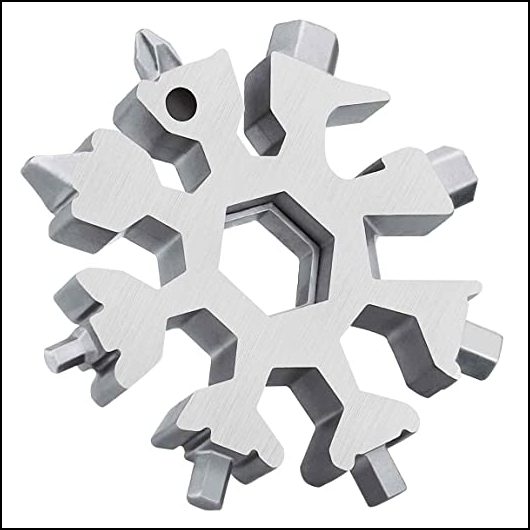 USB Stick LED Lights
If you read late at night or work on your system and don't want to disturb other people in the room by switching on the lights, you can use it mini USB LED book light. It works by inserting into the system and it has a transparent plastic cover that makes sure it illuminates the surroundings. Check best buy link.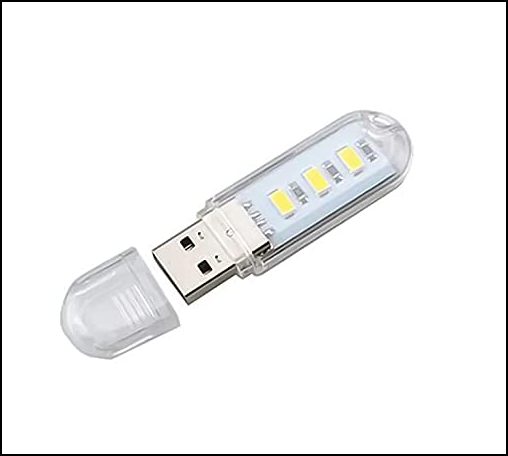 Switchboard cover
If you want to cover your switchboards for safety, this is a must-have gadget for your home. This is a waterproof box so you can also use it in the bathroom and other such places. Check out the link in the title to buy it from Amazon. Check best buy link.
Portable 3-in-1 Humidifier Cooler
This compact and mini cooler, is the solution to beat the heat wave and humidity. It serves three functions, a cooler, a purifier, and a humidifier. The best part is, it is so compact that you can carry it along where ever you go.  Check out the best buy link.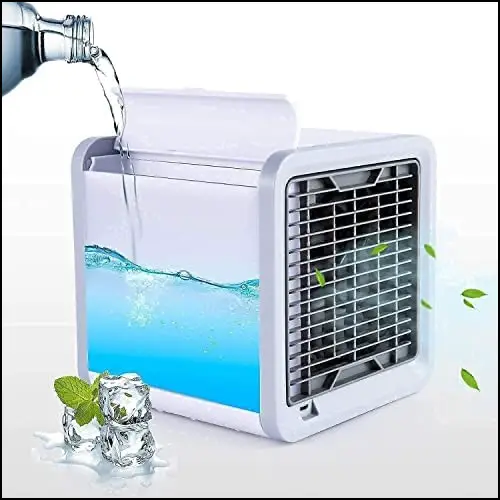 Adjustable Magnetic Holder
This compact and magnetic holder can be used to hold the objects of your daily need, like the kitchen roll, toilet paper, or even your car keys. The magnets at the back can be used to stick it in places like the refrigerator, car,  washroom, etc. Check out the best buy link.
Mosquito Net Repair Tape
If you are tired of replacing the whole net sheet of your broken windows and want a quick and better solution to stop mosquitos to enter via such broken windows. Use this  handy tape to fix the patches from where mosquitos enter your room. Check the best buy link.
Magnetic LED Light Strip
Want to add a little bit of technology to your home, like a motion sensing light strip, that can be stick anywhere since it is magnetic. It can help you light up your night door, washroom, or even your garage as soon as you enter. Check the best buy link.
Jar Cap Opener
This jar cap opener is a super useful life hack for your daily life. This opener can be used to open the cap of any jar irrespective of size, and also doubles as a bottle cap opener, along with a tin can opener. Check out the best buy link.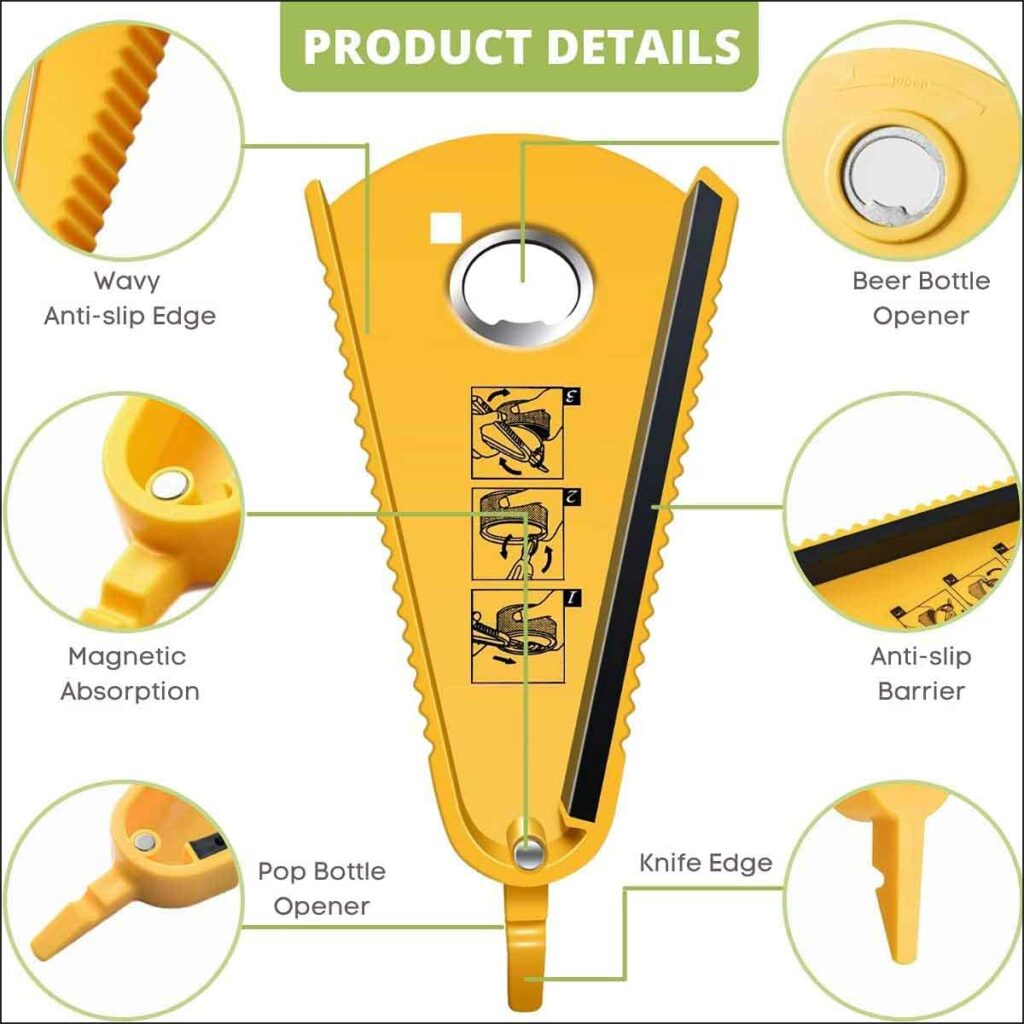 Motion Sensor Trash Can
This trash can is smarter than your ordinary trash can, as the smart sensor automatically opens the lid when you approach it. The stainless steel body looks classy, and compliments the look of your home. Check the best buy link.
Cool Pencil Box Case
This cool pencil box case might get you thinking, why you didn't had it when you were kid? As this compact case comes with a separate compartment for eraser or sharpener, and  a full 1 feet scale. The most amazing thing is the sliders to use a pencil. Get one for yourself from the best buy link.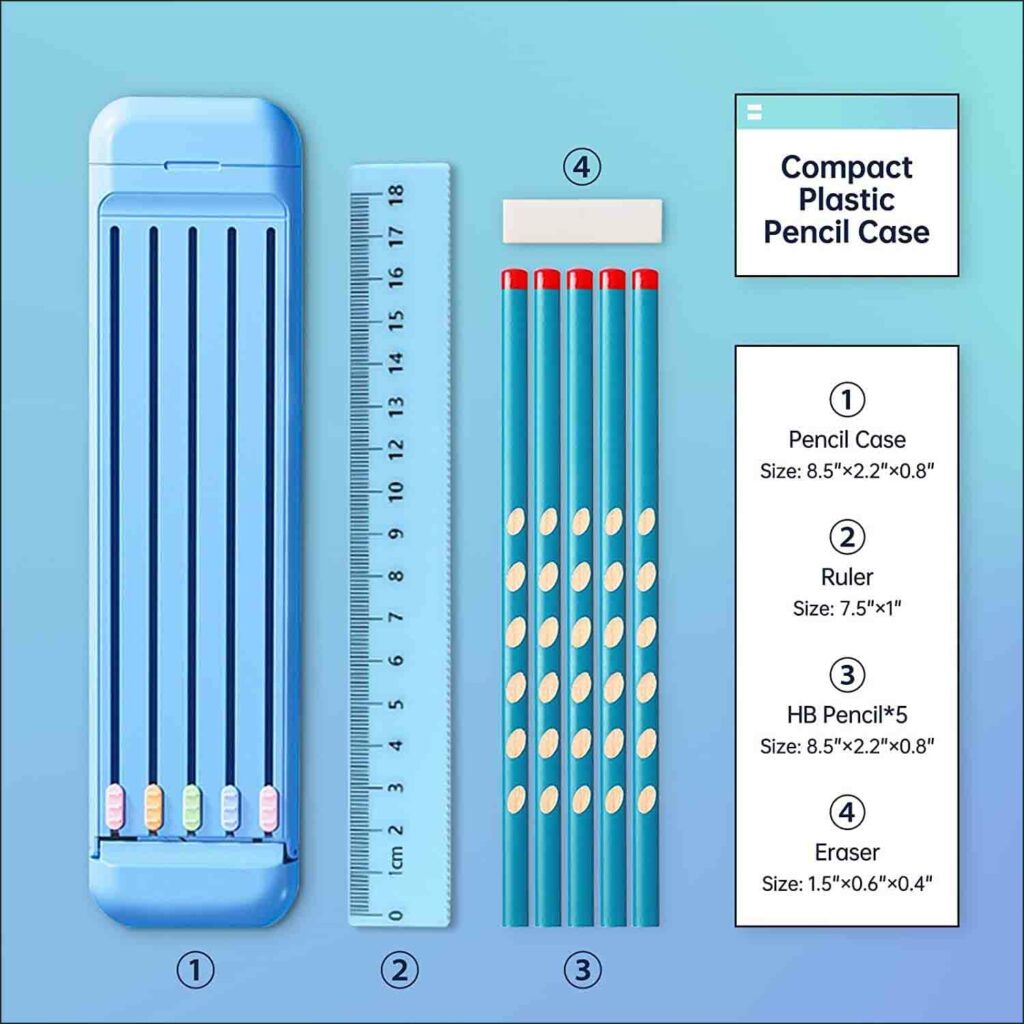 Electric Nail Trimmer
This electric nail trimmer will ease out and make the boring task interesting. This can be super helpful for trimming nails of your toddlers, or the elders in your home, without any risk. Check out the best buy link.
Universal Smart Card Storage
If you are looking for a way to manage your data cards on the go, then this universal smart card storage is a must have. With it metallic case, you can keep your  cards safe, also with  you get an adapter to connect with your iPhone, Android, or even laptop on the go, or you can even use the built in cable for easy access. Plus there's a SIM card ejector pin as well. Check out the best buy link here.
Portable Car Trash Can
This little trash can be easily be placed in your car, on the door, armrest, backseat, as it is super compact and portable. It comes with a detachable hook, and  a spring mechanism to automatically rebound back the cover, to stay closed when not in use. It can be used in other your used in other places as well like a kitchen, office or your bedroom, as a little storage box. Check the best buy link here.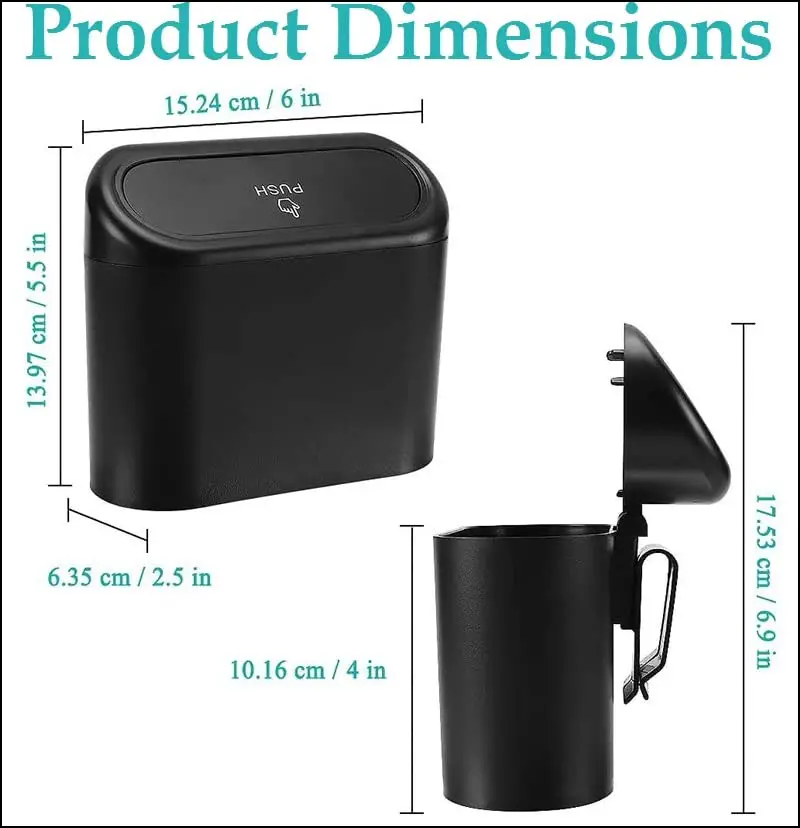 Architect Geometric Ruler
This Geometric Ruler, usually use by Architects, consists of three pieces. With this you can draw plane figures, solid shapes, Angle, graphs, and even a parabola. This plastic ruler, is quite portable, an fits in a pencil box. This can be used by students, teachers, artists, home School, and for office supplies. Check the best buy link here.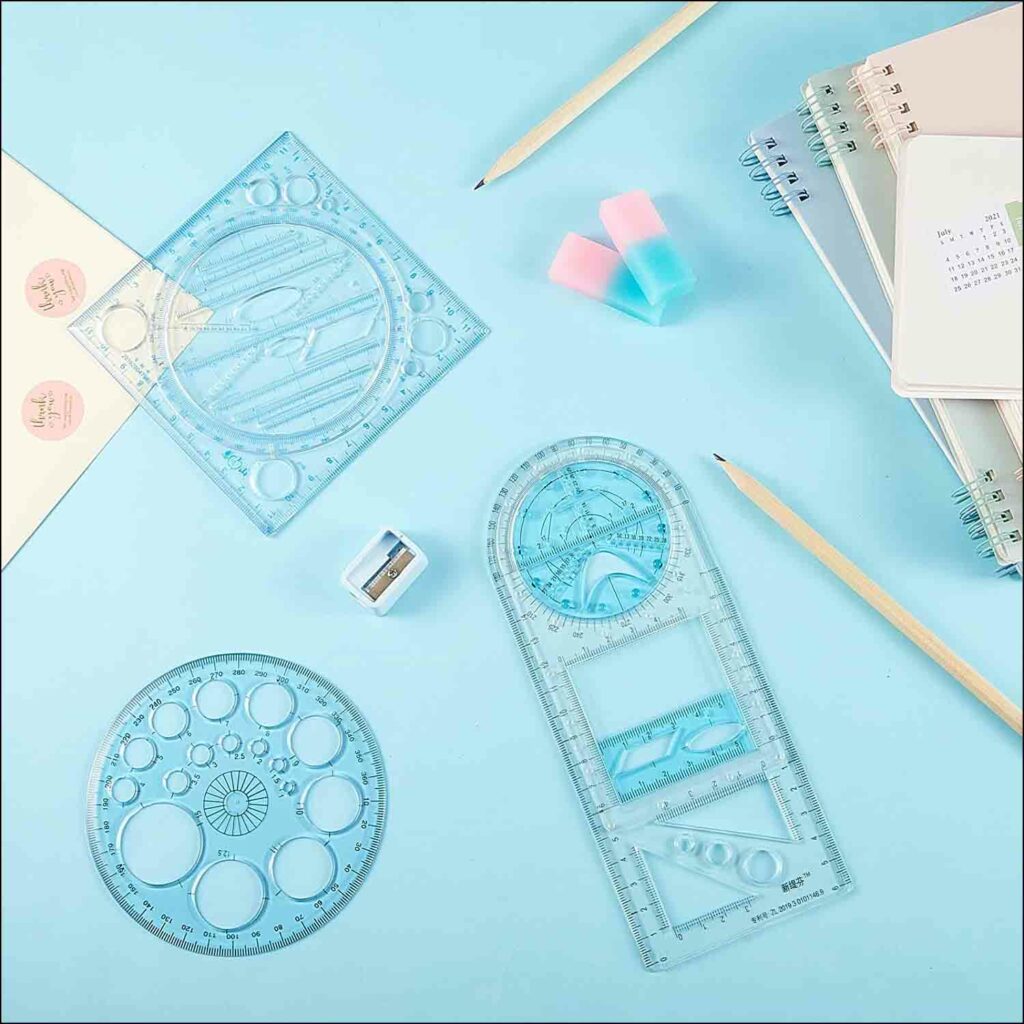 Vortex Lamp
This cool looking lamp can make up any occasion, with it's amazing light effect that can be customized in 16 colors. It comes with touch based and remote based controls, allowing you to adjust brightness, colors, etc. The battery long for a full day use, and can be charged via USB Type C port. Check the best buy link here.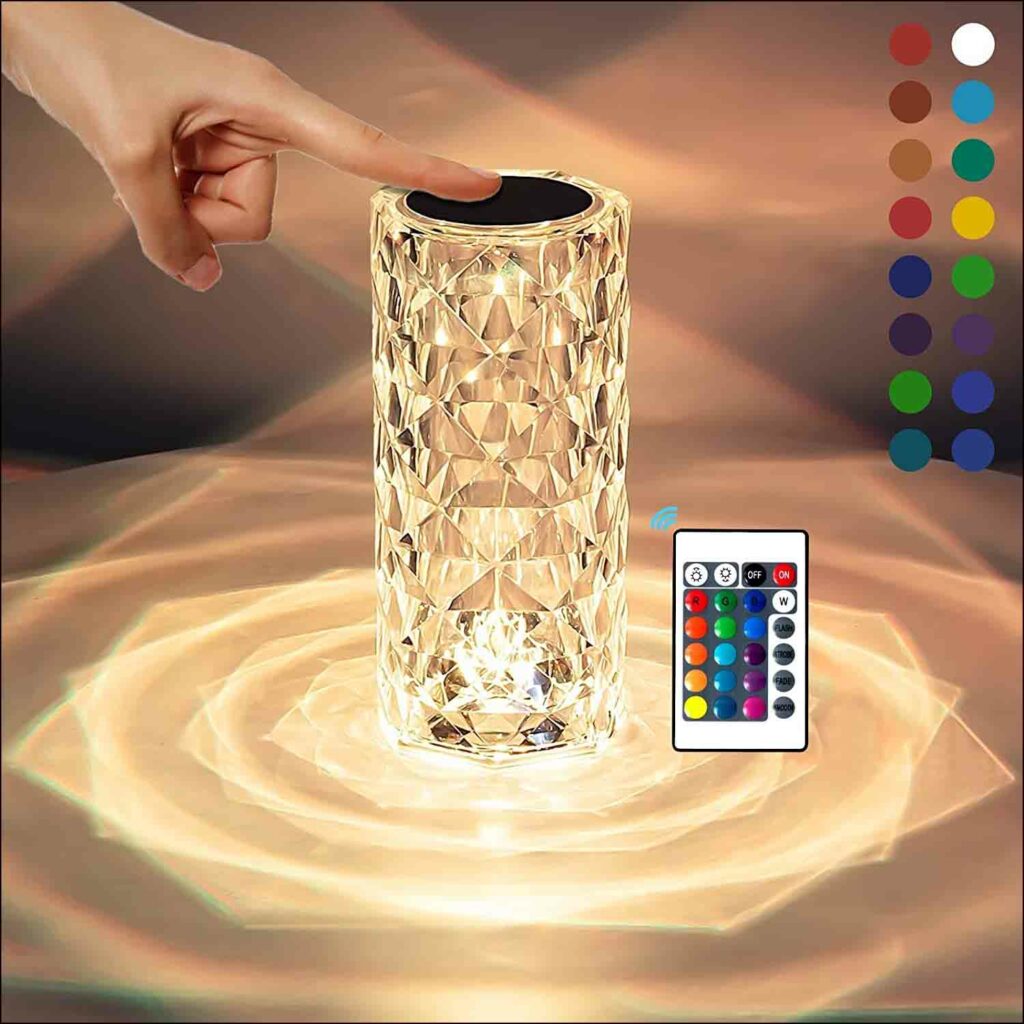 Tiny Gadgets in Guide 1
Below are the best buy links of all tiny products shared in the Tiny Gadgets Guide 1, on our Instagram Page.
Drink Dispenser
This drink dispenser uses a battery-powered motor and draws drinks up through the straw by just tapping on a button. It can be used on any container and you don't ever need to lift heavy bottles anymore. The dispenser prevents spills, drips, and waste of beverages. Check the best buy link.
Portable Tyre Inflator
This is another useful gadget for car owners and comes in handy in emergencies like a flat tyre. You can carry this compact tyre inflator in your car. It has a maximum capacity of 120 PSI and inflates the tyre very fast (takes a minute to fill the car tyre). There is a led indicator for PSI and you can also set the desired psi. Check best buy link.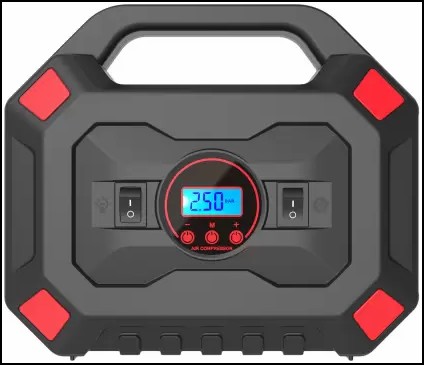 USB Chargeable Batteries
This is a USB rechargeable battery which means you can charge it using the adapter of your mobile charger. After that, you can use the batteries to power any of the gadgets in which these batteries are supported. Check best buy link.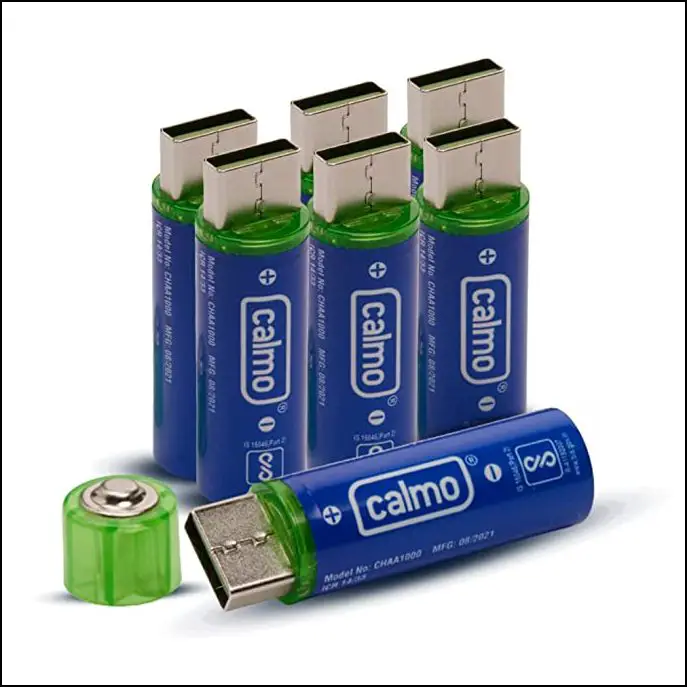 Portable GPS
This is a portable GPS tracker which can be used to record, monitor sound, and tracking, etc. You can use multiple functions of tracking, monitoring, and emergency alarms in it. You can remote control it using your mobile phone. Check best buy link.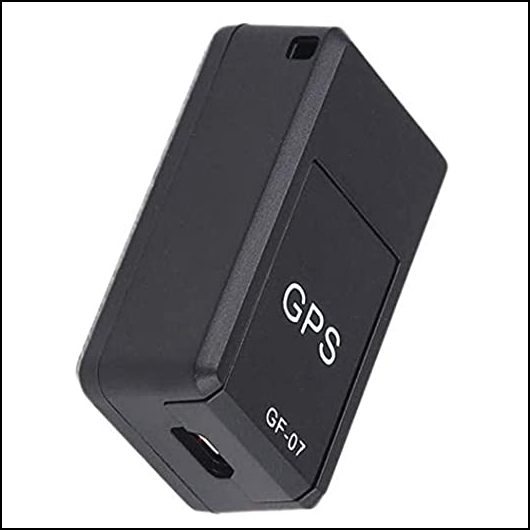 Keyboard Projector
If you have trouble typing from a small keyboard on your phone, this new Bluetooth laser keyboard projector will help you out. Powered by Bluetooth, this keyboard with virtual projection is supported on iPhones, Android, iPad, PC, and Notebooks. Check best buy link.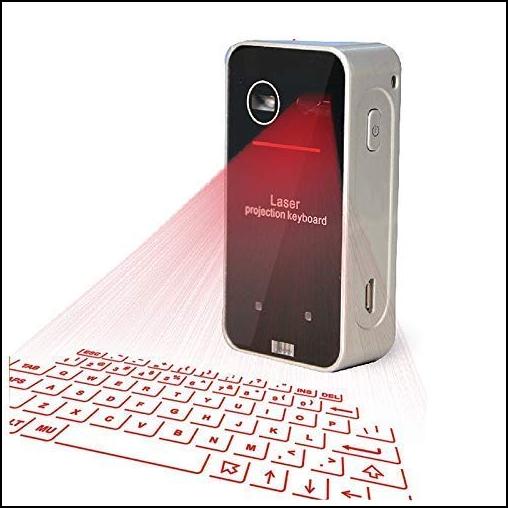 NFC Cabinet Lock
This NFC-powered lock is very useful for your cabinets. This is programmable and you can use just one card or tag to unlock several cabinet locks. All you need to do is to program the keys into the locks before installing them. Check best buy link.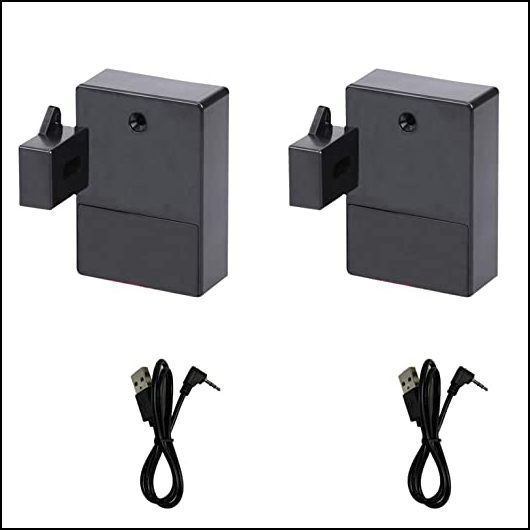 Camera Privacy Shutter
You should know that hackers and other scammers also use your webcam or phone selfie cam to hack into your device. This camera privacy shutter protects you against such possible video surveillance from hackers. This shutter covers your camera lens and it easily slides over so you can use the camera. Check best buy link.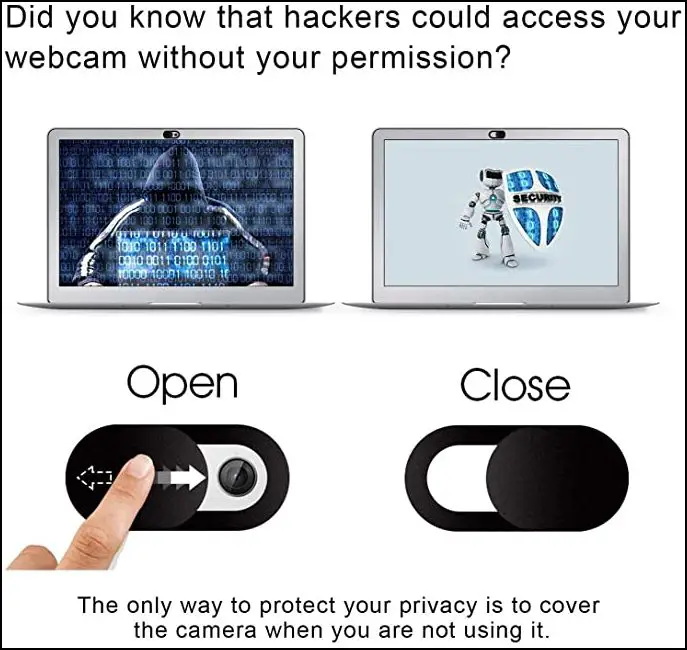 E27 Plug Adapter
This E27 plug adapter is a light bulb adapter converter and it is very flexible to use. You can use it to directly plug your light bulbs into the board. It is suitable for different light bulbs and is lightweight and portable. Check best buy link.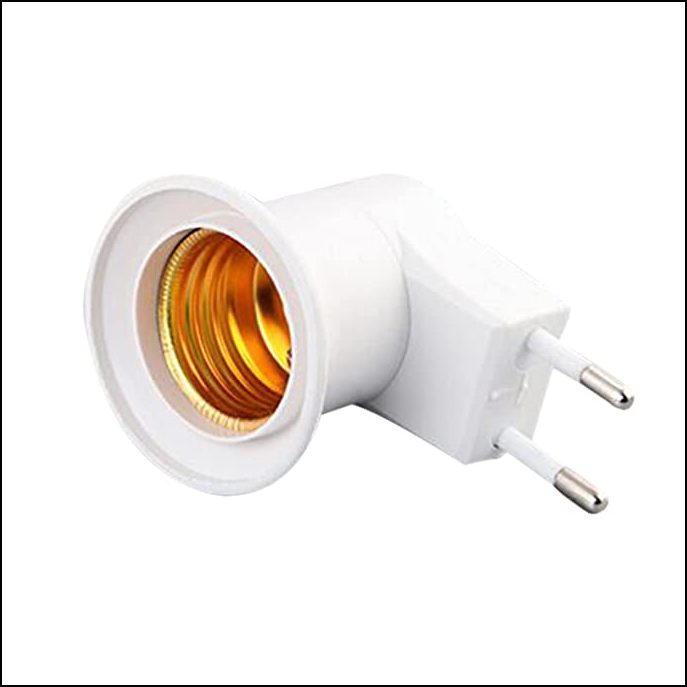 Extension Plug
This extension plug is very useful if you want to light a lamp within your reach and want to turn it anyway. It comes with a flexible arm which has a length of 16 cm. You can turn it around 360 degrees to reach any socket and also adjust the angle and direction of the light. Check best buy link.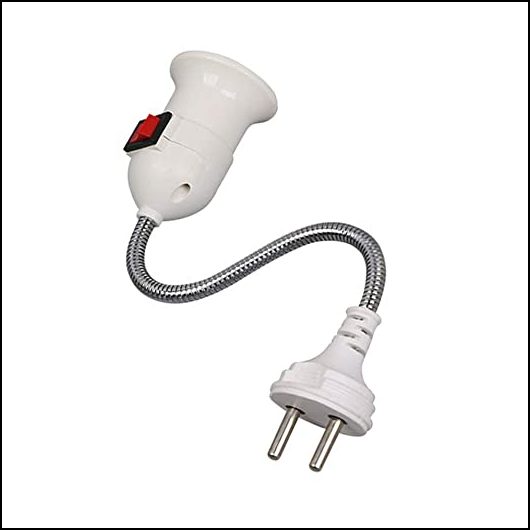 Fingerprint Lock
This smart fingerprint lock is also very useful for every household. Now you don't have to worry about losing your keys as it works with your fingerprints. The smart lock opens quickly by just tapping a finger within seconds. Check best buy link.
Car Mini Fridge
If you go on long trips in your car then this gadget is just for you. As evident by the name, this mini fridge can be set up inside your car and you don't need to worry about chilled drinks on the way. Moreover, alongside cooling, this car fridge can also keep things warm. Check best buy link.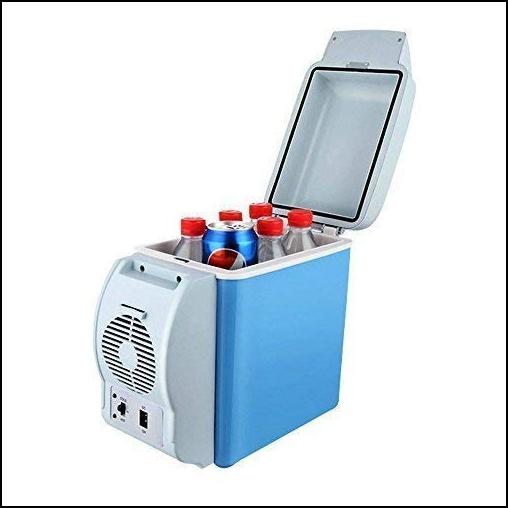 Apple Watch USB C charger
This wireless charging dock is multipurpose and you can charge several gadgets on it. It features a unique dual wireless charging capability for devices like Air Pods and all Apple Watch series. Check best buy link.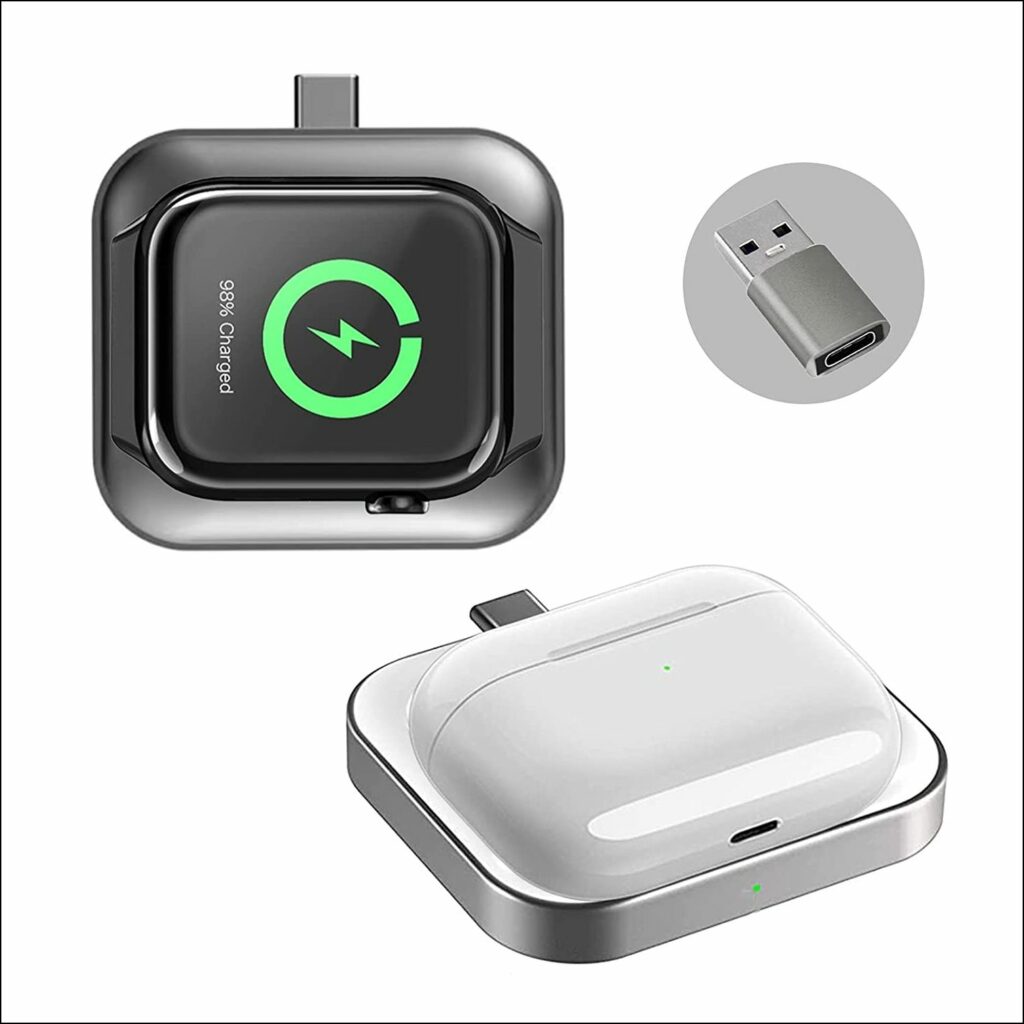 Water Can Dispenser
If you face difficulty while pouring water from a big and heavy water bottle, this water dispenser will be a magic wand for you. With just a tap of a button, the water will come out. You can charge it using a USB cable. So from now on, no heavy lifting of water cans. Check best buy link.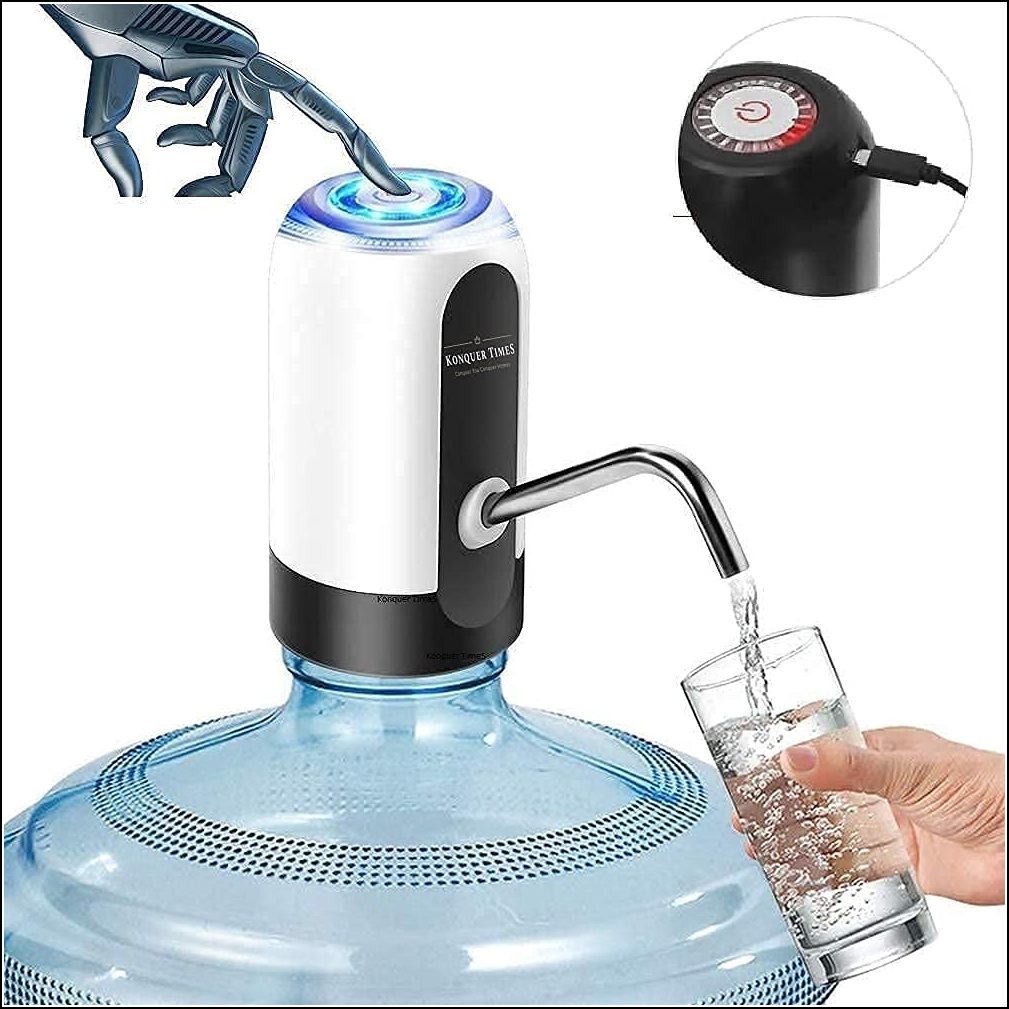 .
MagSafe Wireless Car Charger
Looking for a car charger? Look no further as this fast-charging wireless charger has intelligent heat management that enables you to charge at speeds similar to official MagSafe chargers. Check best buy link.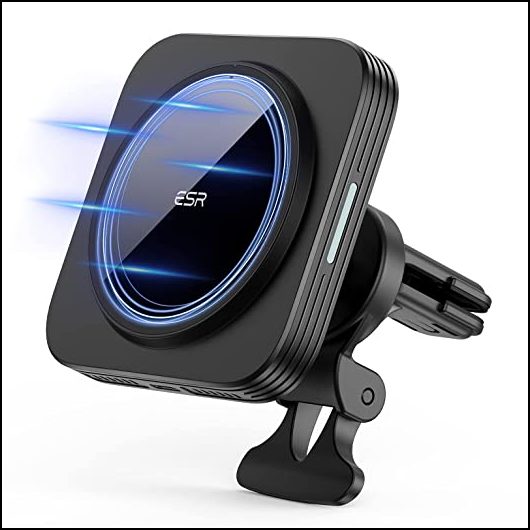 Wall Touch Lights
Want to decorate your room with fancy lights? These sticky light pads are just for you. These include adhesive on the back so no worry for installation on any type of surface. More importantly, these work with either touch or simply just a swipe of your fingers. Check best buy link.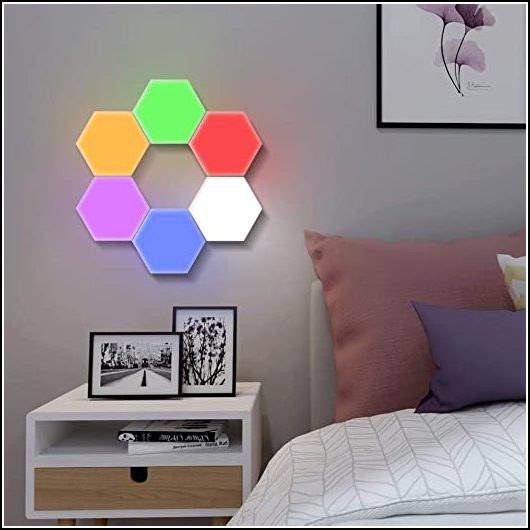 Air Triggers for PUBG
Many gamers might already be using triggers for extensive gaming. If you are also interested, these Air triggers are especially for games like PUBG and BGMI. The trigger controller doesn't need any power supply and is very easy to install on your phone. Check best buy link.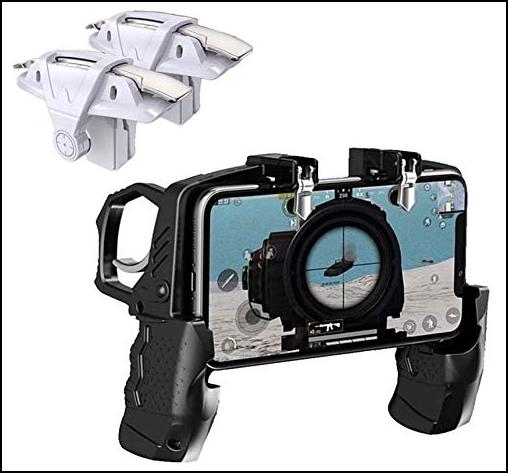 Car AC Booster
If your car's AC can't cool the entire car properly and the backseat passenger complains about the heat, you should get this car AC booster today. It just blows away the cool air from AC to the entire car using the fans. Check best buy link.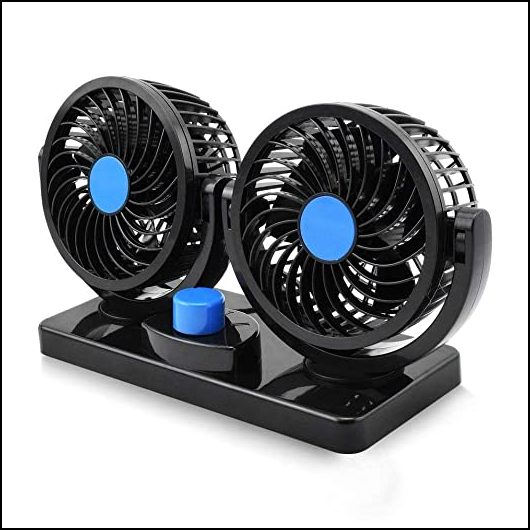 Charge monitor Cable (USB C)
If you want a cable that shows the charging percentage in the cable itself so you don't need to unlock your phone every time to check how much it's charged. This charge monitor cable can do so. The USB-C type cable supports charging speeds up to 20V-5A (100W) and data transfers up to 480 Mbps. Check best buy link.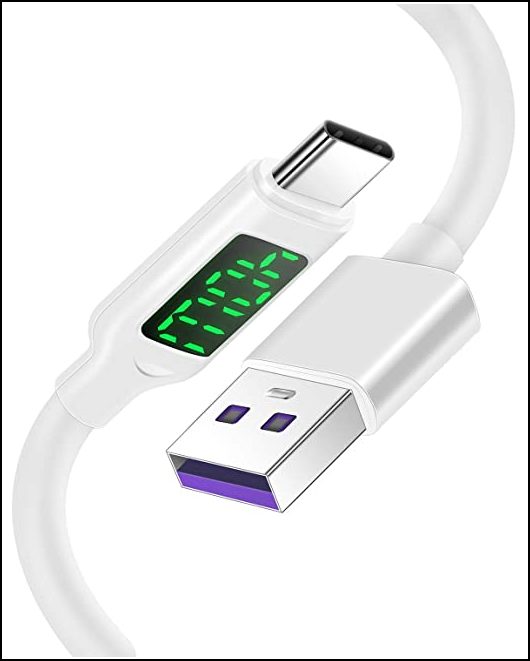 Charge Monitor Cable (Lightning)
This is another charge monitor cable which is for iPhone and iPad users. With the LED display, you can view the charging speed and also check if your phone is fast charging or not. It can charge the latest iPhone 13 from 0 to 60% in just 30 mins. Check best buy link.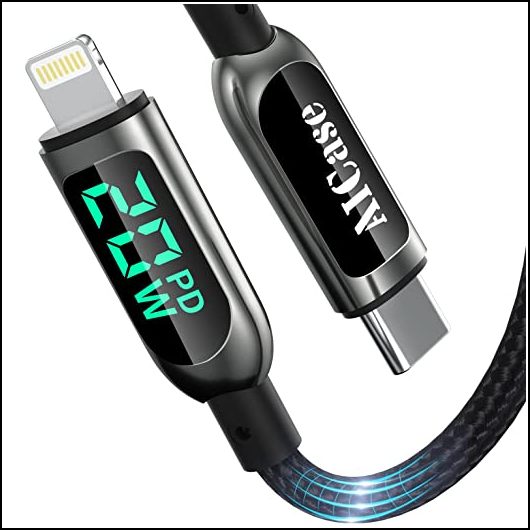 Bike Lock
This grip-lock is the smarter way to protect your bike from theft. You can mount the lock right at the handlebar and it locks both the accelerator and brake levers. Applying and removing this bike lock takes less than 10 seconds. Check best buy link.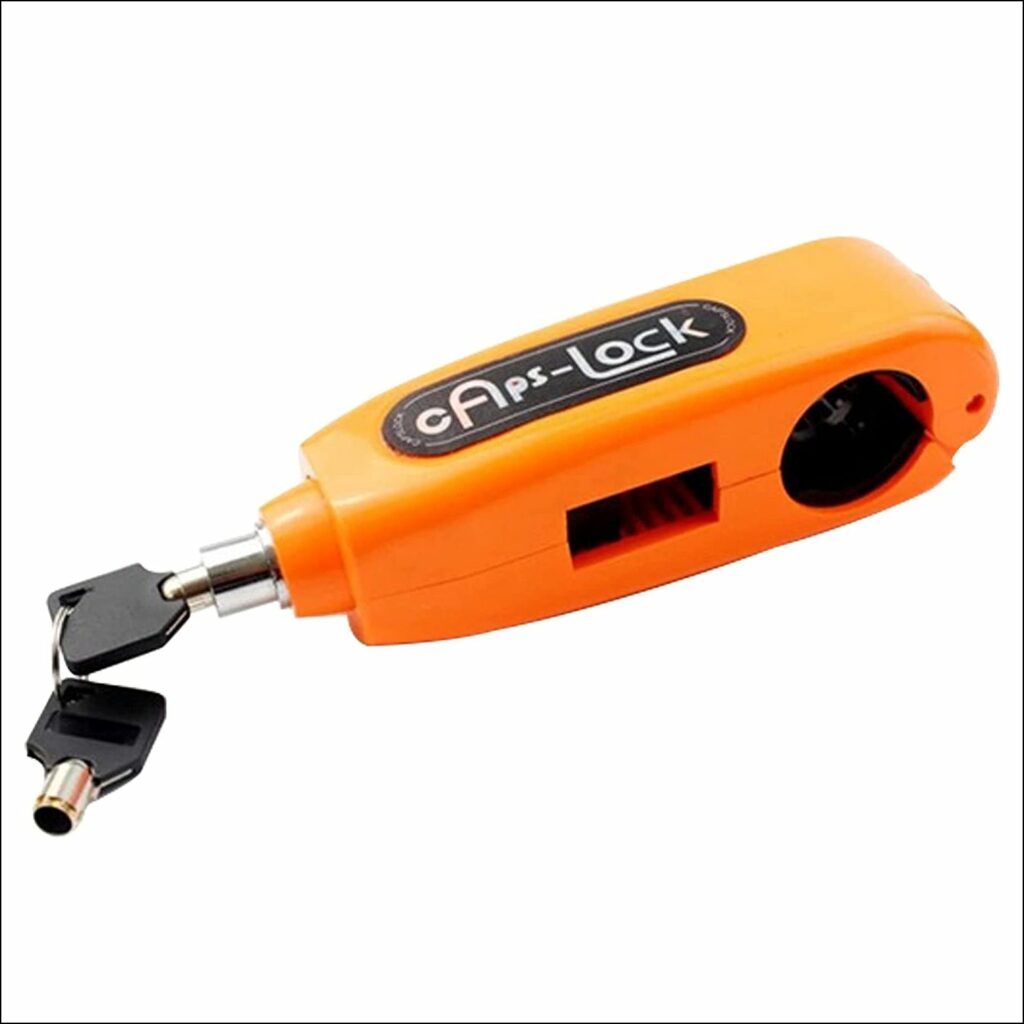 Metal Key Safe
If you want to secure your important keys like a house, car, or vault, this key safe is just for that. This is a secure and easy way to keep your keys as it uses the combination as a locking solution. It can hold up to 4 house or car keys. Check best buy link.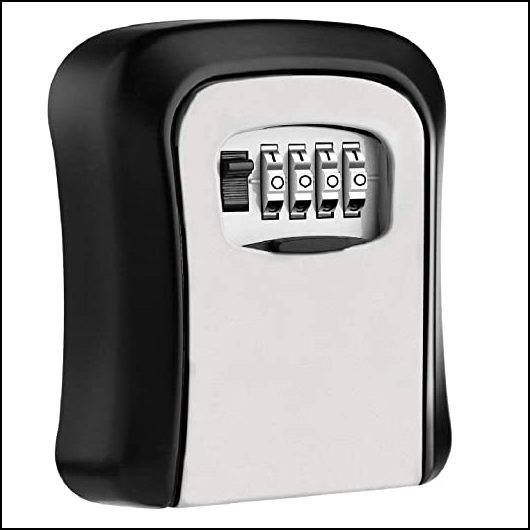 Toothpaste Tube Rolling Tool
Many people find it hard to draw toothpaste from a tube when it's about to finish. This tube rolling tool can be hand for such cases. You can just put your tube inside it and rotate it, the toothpaste or any other paste will come out easily. Check best buy link.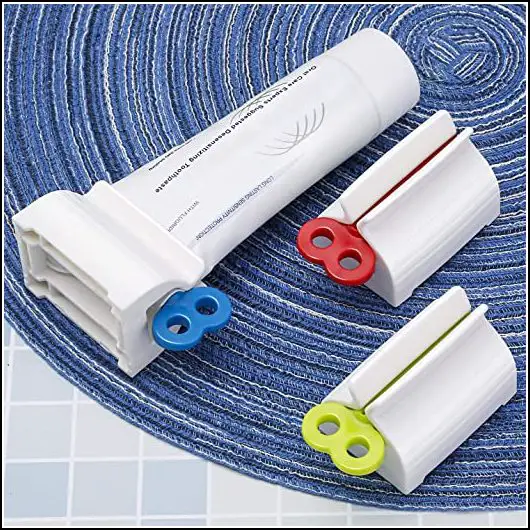 Tiny Flash Light
Most flashlights are either too big or bulky, so you can't carry them anywhere. However, this tiny flashlight is very compact and easy to carry. Despite the small size, it projects a powerful 150 Lumen of light intensity. It also consumes less power and offers more output compared to traditional LEDs. Check best buy link.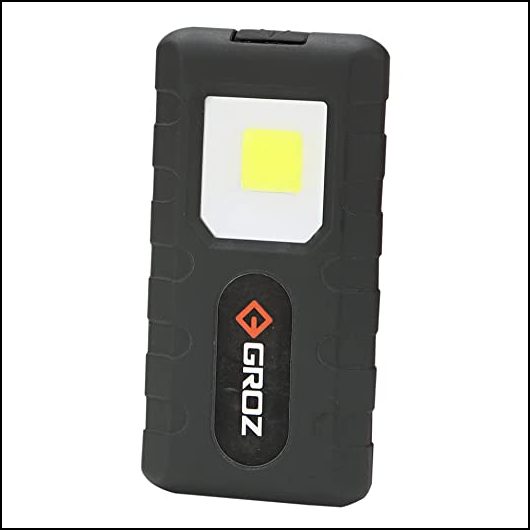 Ultimate 5 in 1 Gadget Cleaner
This pocketable Gadget Cleaner tool, is the one for all your gadget cleaning needs. You can remove the key caps on  your computer's keyboard, and later clean it with the built-in brush, or you can clean your earphone or wireless earbuds, including the tiny speaker vents with the high density hair, or metal tip. The best part, it comes at a really cheap price, checkout the best buy link.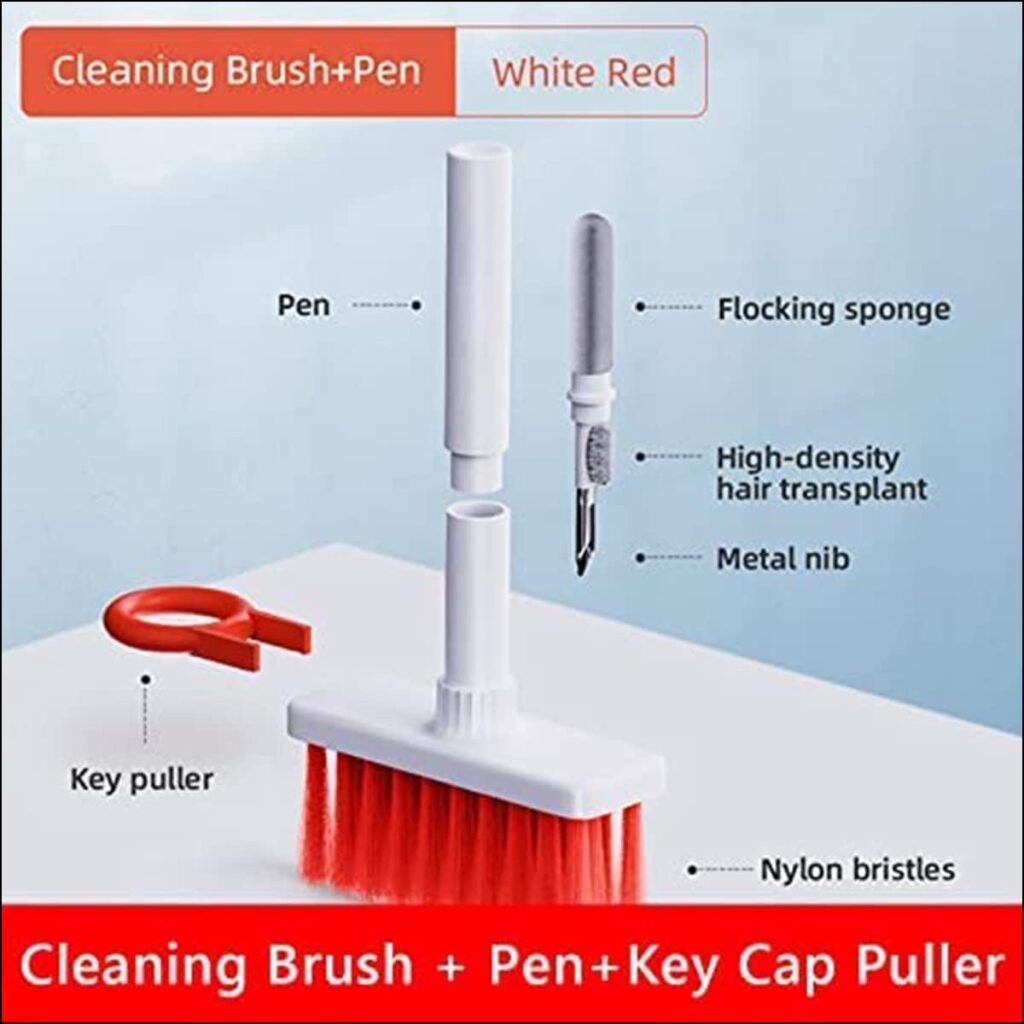 Ultimate Card Reader
If you want an all-in-one card reader for all your needs, this ultimate card reader is very useful. This is equipped with USB 3.0, Type A, and Type C plugs. You can use the card reader for free data exchange between SD cards and PCs, laptops, and mobile phones. Check best buy link.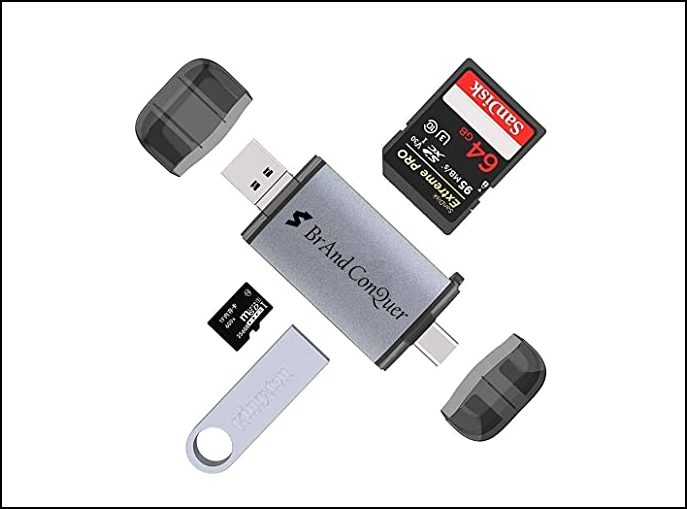 USB Socket with LED
When you charge your phone at night, sometimes it's hard to find it and we sometimes even drop it. Now, with the use of this LED USB socket, you can easily see where exactly is your phone charging. It has 3 modes: on, off, and auto. With the sensor and auto button, it will automatically turn the light on and off. Check best buy link.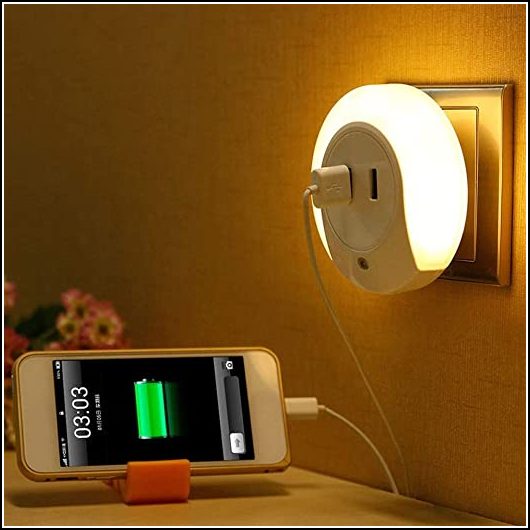 Anti-UV Sun Visor
The anti-UV sun visor is designed for your card when you're traveling in blazing heat during summers or any other season. It can also be used at the night, providing you protection from other vehicles' lights. The anti-glare sun blocker is simple and convenient to use and can be rotated as per your own viewing angle. Check best buy link.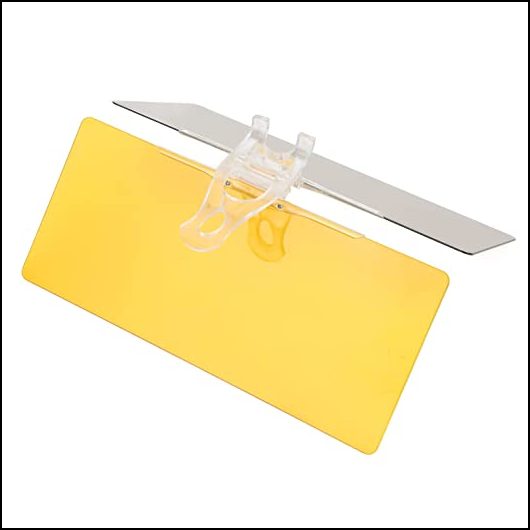 2-in-1 Phone Screen Cleaner
This one is a pretty cool and useful gadget for all smartphone users. Yes, you can clean your phone screen with this screen cleaner which works by spraying and rubbing. It is small in size and has a soft super fiber cloth that does not hurt the screen. The cleaner can be used repeatedly without any damage. Check best buy link.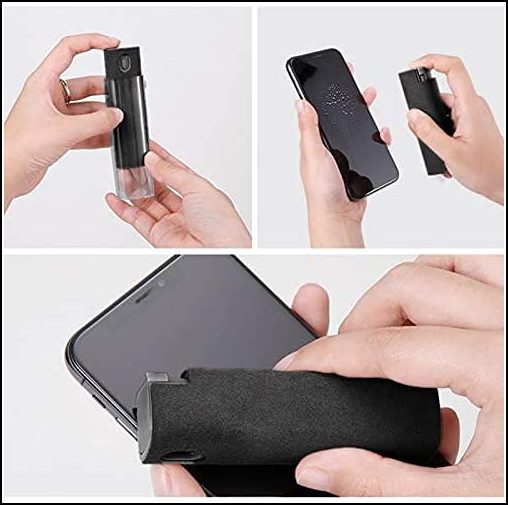 Wire Connector
If you have broken wires at home and don't know how to fix them, this wire connector might help you. You can not only repair broken wires but also join two wires if needed somewhere. Check the link for more descriptions. Check best buy link.
Watch our Instagram Reels to know more about these gadgets. For more such cool and useful gadgets, bookmark this page as we'll keep updating it.