Sony, the Japanese electronics giant, may have reserved much of its spotlight for the Xperia Z & ZL launches in India recently, but the company has not ignored the mid-range and low-end segments. It has launched two entry-level smartphones in the Indian market Sony Xperia E and Sony Xperia E dual. Both this phones were announced in December but released on different time periods. Sony Xperia E was released on March 20 in Black, White and Pink colour options for Rs. 9,999 while Xperia E dual was made available in Black and Gold color options starting March 30 for Rs. 10,990.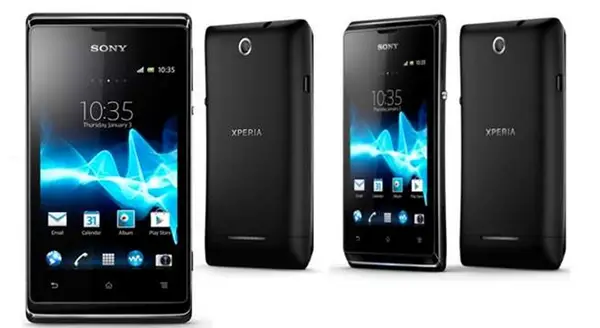 SPECIFICATIONS AND KEY FEATURES
The Xperia E dual, as the name suggests, has dual-SIM capability, where the Sony Xperia E will operate a single SIM. Rest of the specs sheet is more or less the same for both phones. Both have a 3.5-inch display with a 320 x 480 pixels resolution and pixel density of 165 ppi. One major difference between these two smartphones is that Sony Xperia E will run on Android 4.1 (Jelly Bean) but the Xperia E dual will come pre-loaded with Android 4.0 (Ice Cream Sandwich). However, Xperia E dual is upgradable to Android 4.1. Both this phone got the same dimension 113.5 x 61.8 x 11 mm (4.47 x 2.43 x 0.43 in) with the weight of 115.7 g.
Nokia Lumia 520, coming in almost the same range could be a tough competitor for this device. Nokia Lumia 520 runs on the Windows Phone 8 platform whereas rival Sony Xperia E runs on the Android v4.1 mobile OS Jelly Bean so it gains the point for app available in the market as Android has more app as compared to window phone 8 but we believe Xperia E ends up losing points over the low display clarity as Nokia Lumia 520 sports a 480x800p display with exclusive ClearBlack display technology in comparision of Xperia E's HVGA TFT display with 320x480p resolutions.
Processor: Single-core Qualcomm Snapdragon S1 MSM7227A processor
RAM: 512MB
Display Size: 3.5-inch HVGA display with 320x480p resolution
Software Version: Android 4.1 (Jelly Bean)
Weighs 115.7 g
Camera: 3.2-megapixel camera 640x480p image resolution and 4X-Digital Zoom
Secondary Camera: No Secondary Cam
Internal Storage: 4GB internal memory, expandable up to 32GB
Battery: 1530 mAh
Connectivity: Wi-Fi (802.11 b/g/n), Bluetooth v2.1 ,Micro-USB, Wi-Fi Hotspot, GPRS, EDGE
CONCLUSION :
Sony has just tried to provide option for single SIM and Dual SIM for its user with a slight price difference as both Sony Xperia E and Sony Xperia E is housed with almost same feature. Xperia E for Rs. 9,999 and E dual with Rs. 10,990 looks worth for there specification but its definite that they will face a tough challenge from its rival Nokia Lumia 520 coming at just 500Rs more (Rs. 10,499) as compared to Xperia E. The only things that could support Xperia E and Xperia E dual is its look, its less weight and the OS with lots more application as compared to Lmia 520.