Nokia Lumia has been hidden for a long time because everybody was talking about the Nokia Lumia 928 these days and moreover when Nokia was agreeing to all the rumors leaked by the other sources, then people had more curiosity about this phone but then we suspected that Nokia will never let the suspense die so easily especially when they are going to arrange a grand event in London. So, obviously there was something else behind the curtains which was more important than the announcement of Nokia Lumia 928.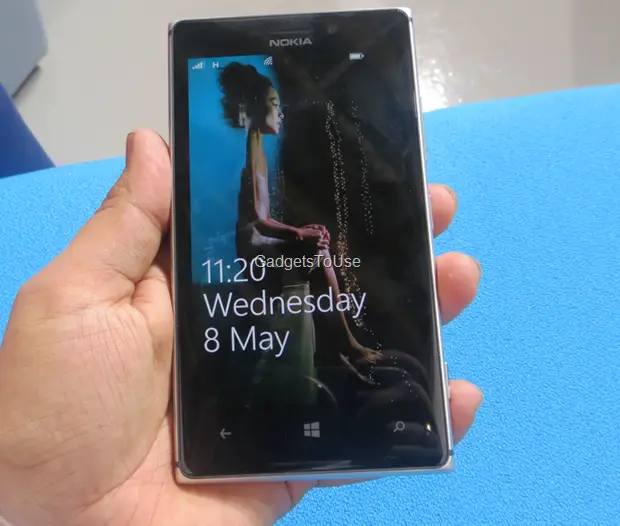 Specifications and Key Features
As mentioned in the press release post of this smartphone it is a unique phone in the Lumia series. With the new design and new material used in its body it becomes attractive as the flagship phone by Nokia. As they say that Nokia has never let their users to crib about the battery and now with the help of 2000 mAh battery users will be able to enjoy the talk time of 18 hours on 2G and 13 hours on 3G (Approximately), the stand by time of 440 hours (Outstanding when compared with the Android devices), 55 hours of Music Playback, Cellular browsing time of 6 hours and Wifi browsing hours of 7.2 hours but remember that this battery is not removable.
We have already talked about the processor, RAM, Camera specs and design of the phone in our news coverage but we will be enlisting them in all the in tabs mentioned below. The weight of the device is 139 grams and the thickness of 8.8 mm. Now the clarity of the display which is usually indicated by Pixels Per Inches is again 334 which is not even near to what Samsung Galaxy S4 and HTC One are offering to the users.
As similar to the other Nokia Phones it will be charged with the help of Micro-USB connector, I know Lumia users always have the question of Wireless charging in their minds and yes this phone will support the wireless charging but with the help of external accessory only. It will use Micro-SIM (Micro-SIM seems to be popular these days but only iPhone 5 tends to use the Nano-SIM). Apart from the internal storage of 16GB which we have mentioned in our news coverage you will also have the 7GB of free cloud storage (2GB more than what iPhone users get).
Camera is also good specially with 4 times zoom available in the 8.7 MP Pureview camera along with the Dual LED Flash support designed to take crisp images even when you are in low light (These Flash lights will have the operation range of 3mm).
Display Size: 4.5 inch WXVGA (1260×768) full touch screen
Processor: 1.5 GHz Dual Core Qualcomm Snapdragon Pro
RAM: 1 GB
Software Version: Windows Phone 8 with Amber update
Dual Sim: No [Single SIM Slot only]
Camera: 8.7 MP Pureview Camera with Carl Ziess lens and Dual LED Flash support.
Secondary Camera: 1.2 MP front-facing camera
Internal Storage: 16 GB
External Storage: Not Known
Battery: 2000 mAh battery
Connectivity: Wi-Fi, EDGE/GPRS, Bluetooth, 3.5mm audio jack, FM Radio
Sensors: Ambient light sensor, Accelerometer, Gyroscope, Proximity sensor and Magnetometer
Hands On Photos of Nokia Lumia 925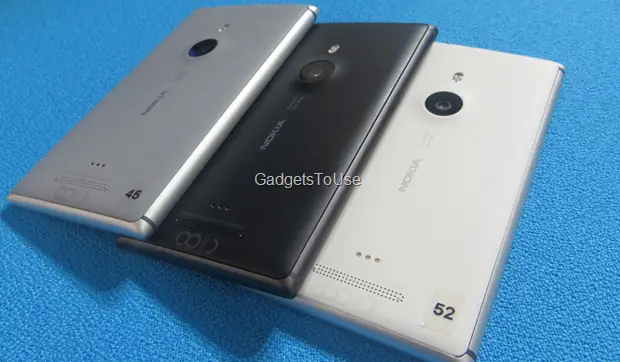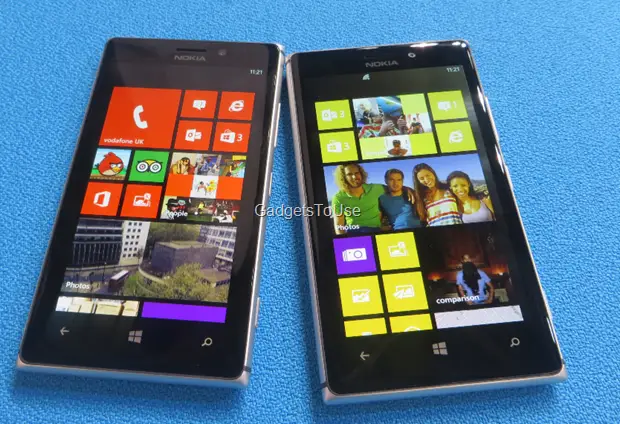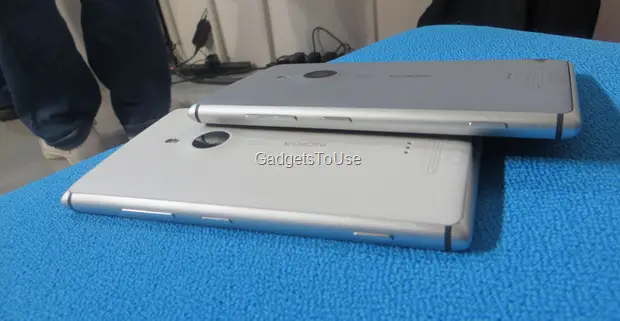 Conclusion
This changes a lot now when it comes to Lumia series of phones and now obviously customers will have more expectations from Nokia about the same. As far as the availability is concerned then the Indian users will be able to lay the hands on this new phone in the month of July (as it clearly seems that Nokia keep India in primary focus when they are talking about the low end phones but this is the flagship phone). With the Pureview technology of the camera this phone is completely ready to compete with the flagship devices of Samsung, HTC, LG and others.
The expected price of this device will be nearly 469 Euros (converted in your native currency) and initially it will be available in the countries like UK, Germany, Italy and Spain (in the first week of June) and then its availability will be proceeding to the other counties.
Update
Nokia Lumia 925 is now available in India for Rs. 34,169 From Nokia store.