The Samsung Galaxy Ace 3 was recently launched in the country. The phone managed to create a lot of buzz thanks to the specifications which the phone comes with. The phone comes with dual SIM capabilities and packs decent hardware, which includes a dual core processor and a 4 inch display. The phone comes in the 15,000 INR price bracket, and Samsung would hope the phone gives some tough competition to similarly priced devices from Micromax and Karbonn, among other domestic manufacturers.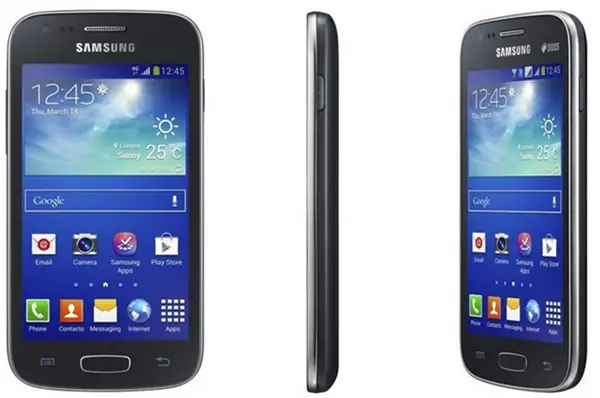 Camera And Internal Storage
On the camera front, Ace 3 gets no upgrade whatsoever from the Ace 2. The cameras stay at 5MP rear and VGA front, which is about the average for a mid-range phone of this day. The rear 5MP main camera comes with autofocus and LED flash, which should make good pictures. You however can't expect much from the front VGA camera, it should be OK for video calls but nothing exceptional.
In terms of storage, the phone comes with 4GB of on-board storage which wouldn't be sufficient for most users. The phone does have a microSD slot which can accept cards of up to 64GB, so storage won't really be a problem but you need to have a microSD card with you.
Processor And Battery
The Galaxy Ace 3 comes with a dual core 1GHz processor which is somewhat an upgrade from the Ace 2. The Ace 2 had a dual core 800MHz processor, so you can expect better performance for the Ace 3 if you're coming from the Ace 2. Samsung would hope to make an impact in the Indian market where domestic manufacturers like Micromax and Zen are offering quad-core devices for similar and some even at a lower price.
The Ace 3 carries the same 1500mAh battery which came with the Ace 2, but you can expect better stand by time thanks to better optimizations on the software front. The phone does come with Android v4.2 which means users wont have to worry about updating themselves, and the latest optimizations from Google will be present too.
Display Size And Type
The Ace 3 will get a 4 inch display with a WVGA resolution of 800×480 pixels. The Ace 2 on the other hand came with a 3.8 inch screen, so Samsung have taken cue from the growing trend of smartphones with larger screens. The panel used will be a TFT panel which will also act as a capacitive touch panel. This means the phone won't have exceptional viewing angles like an IPS screen or great pixel density as a retina screen.
Having said that, let us also add that the phone's USP is the dual SIM feature, so a few shortcomings on other fronts can be overlooked by some. Here are quick specs of the device.
Key Specs
| | |
| --- | --- |
| Model | Samsung Galaxy Ace 3 |
| Display | 4 inch TFT, 800x480p |
| RAM, ROM | 1GB RAM, 4GB ROM expandable up to 64GB |
| OS | Android v4.2 Jelly Bean |
| Processor | 1GHz dual core |
| Cameras | 5MP main with autofocus and LED flash, VGA front |
| Battery | 1500mAh |
| Price | About 15,000 INR |
Conclusion
Although the Samsung Galaxy Ace 3 does not bring anything new on the table, it might be a phone which would suit people who wouldn't want to buy a phone from a domestic manufacturer. Phones like the Micromax Canvas HD, XOLO Q800 come with much better internal hardware when compared to the Ace 3, but again, some might still choose to go for an internationally renown manufacturer like Samsung over a relatively new domestic player like XOLO.