After ZTE, we now see Huawei being active in the Indian market. The Huawei Ascend Mate garnered a lot of attention in the media, and now they've released another device – a mid-ranger from the Ascend series, called the Huawei Ascend P1. The device comes with a dual core processor and will retail for a price of 12,990 INR.
What reassures us about the device being a mid-ranger, is the screen size of 4.3 inches. Most high-end devices today come with 4.7+ inches of display.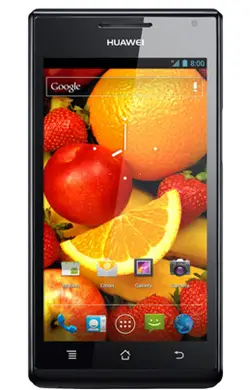 Will the device be worth the money, given that dual core devices in the country are available for almost half the price? Keep reading to know more!
Camera And Internal Storage
The Huawei Ascend P1 comes with an 8MP main unit at the rear of the device. An 8MP is something you would expect on a mid-range device, so it doesn't come as a surprise. However, had it been released a year back in India, this would definitely have surprised us. You can expect the picture clarity on this device to be quite a bit better than what you see from 8MP units on phones from domestic manufacturer.
On the front, the phone features a 1.3MP shooter which should be good enough for video calls, but might lack the detail for clear self-portraits.
The device fares poorly on the storage front. There's just 4GB of ROM, a trend which is really starting to get on our nerves. There is need for at least 8-16GB ROM, which manufacturers blatantly have been overlooking.
However, the device does have a microSD slot which allows you to expand storage by up to 32GB.
Processor And Battery
The phone comes with a 1.5GHz processor from Texas Instruments. Although TI processors have been out of favor for quite a while now, they were once quite popular among manufacturers like Samsung. The S2 can be taken as reference, since the device also came with a similar dual core processor.
This dual core processor is accompanied by 1GB of RAM, which is something we find impressive. You can expect fluid UI transitions, and have a load of user apps running in the background and still manage decent multitasking. This is something which increases the value of the device.
The P1 comes with only a 1670mAh battery, which, definitely is a downer. We would have liked to see a 2000mAh unit, which pretty much is the average for today, even for mid-range devices. The phone will last no more than one day at the maximum, if you are an average user.
Display And Features
The device packs a 4.3 inch qHD (960×540) display. Although this isn't the best resolution on a 4.3 inch device, it is indeed better than what you get on most phones from domestic manufacturers. Most domestic manufacturers include a WVGA screen.
qHD can be seen as an all-round resolution for such devices. Why? Because the resolution doesn't put too much of a load on the GPU, and at the same time, provides a decent pixel density.
The device will soon receive an update to Android v4.2.
Comparison
The phone can be compared to various devices such as the XOLO A500S, Canvas 2 and Canvas HD from Micromax, the Galaxy S Advance and the Galaxy S2 from Samsung, and a range of other devices from domestic as well as Chinese manufacturers like Karbonn, UMi, JiaYu, etc.
Apart from Android devices, some WP8 phones from Nokia like the Lumia 520 and Lumia 620 might present tough competition as well.
Key Specs
| | |
| --- | --- |
| Model | Huawei Ascend P1 |
| Display | 4.3 inches qHD |
| Processor | 1.5 GHz dual core |
| RAM, ROM | 1GB RAM, 4GB ROM expandable by up to 32GB |
| OS | Android v4.0 |
| Cameras | 8MP rear, 1.3MP front |
| Battery | 1670mAh |
| Price | 12,990 INR |
Conclusion
The device looks like an average device, with nothing exceptional. The asking price of 12,990 INR does look quite steep, given that phones like the Galaxy S Advance from Samsung come with some advanced features like 16GB ROM, etc. and sell for a lesser price. However, the build quality and after-sales support from Huawei is bound to be much better than other brands like Micromax, so it can be said that you pay a premium for those services.