Another smartwatch has been announced and this time from Qualcomm. Yesterday Samsung launched its much awaited Samsung Galaxy Gear and Sony also announced its Smartwatch 2. Both these watches came with decent features and now the Qualcomm version has been unveiled. Yes, this one comes at the same price as galaxy gear and does stand apart from the crowd.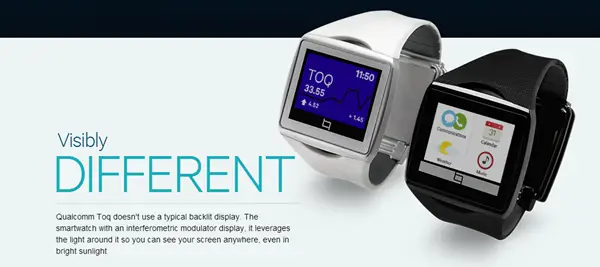 The Qualcomm watch will be compatible with all android devices and will feature Mirasol displays which consume very less power. These displays don't require a backlight thus saving power. You won't have to charge your watch for days at a time. Display consumption is so low that Qualcomm didn't feel the need to provide an on-off button for this watch!
This watch will come with the standard expected features of synchronizing your notifications, calendars, mails and calls on your smartphone with it. It will also feature built in Wireless charging in the Toq's case. You just have to place the watch and headsets on the case and you are done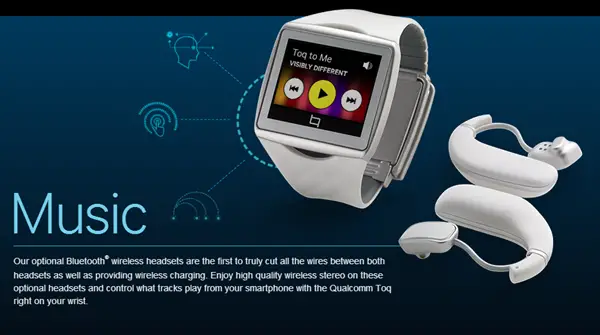 A set of wireless Bluetooth headsets will be available with this watch which can also be wirelessly charged (via Toq's case) and also inbuilt woofer for great sound quality. AllJoyn Notification Services Framework will be used by Toq App which will connect developers to this watch and make this product interesting for hackers. The AllJoyn Notification Service framework allows gadgets to interact with other nearby gadgets. These interactions include basic communication and notification.
This watch will cost $300 and is available for preorder from Qualcomm website
Demonstration of AllJoyn Control Service Framework [Video]