Lava International which is another indian smartphone and tablet player in India, launched Iris 503 which is a sub 10k phone at India Telecom series of exhibition and conferences is organized by DoT (Department of Telecom, Government of India).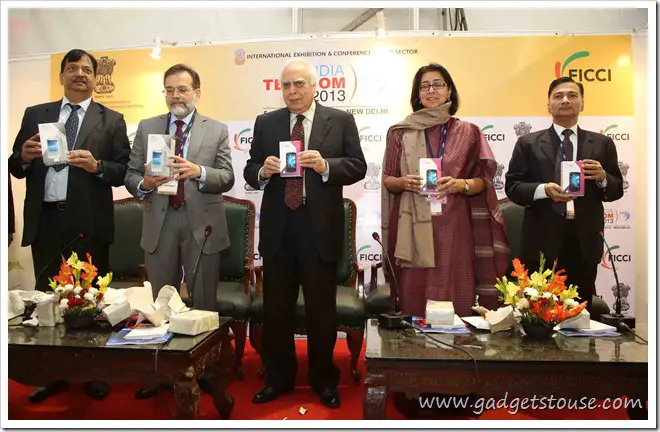 In a conversation with Mr. S N Rai, Co-Founder and Director, Lava International Ltd. We got to know that lava plans to launch new quad core phones and tablets powered with broadcom chipset. We have seen some other similar announcements from Xolo which is also sister company of Lava. Xolo recently announced q1000 which also comes with Broadcom BCM23550 quad core chipset. Broadcom on the other hand has become more active in India with their association and launch of quad core chipset with indian smartphone and tablet players.
It means that Lava is looking for a longer association with Broadcom now, with Mediatek already in their portfolio, they plan to now go broader when it comes to the chipset partners they would like to work with in upcoming year. We have no details on what will be the specs of new Broadcom powered quad core phone and tablet from Lava, but they plan to launch in early 2014.
We have no details on the name and specs of these upcoming new tablet and phone form lava, but it looks like Lava is not in mood to run in the same race of Octa core race in which we will see many indian smartphone players like Micromax, Intex and other competing as soon as we enter year 2014. As we get more info on this, we will let you know more about these new devices from Lava.