The second most popular Xiaomi product, after their smartphone lineup is the MIUI ROM they incorporate in their devices. The ROM is very different from a vanilla Android build, and essentially was the first ROM ever to have the number of modifications it has.
The background app policy is pretty aggressive, so you will need to be careful if you plan to tinker with the settings. However, once you learn to live with the MIUI ROM, there's no going back. There are a tonne of features in MIUI which are pretty much exclusive to it. In fact, a lot of the iOS 7 visuals have been based off MIUI, some suggest.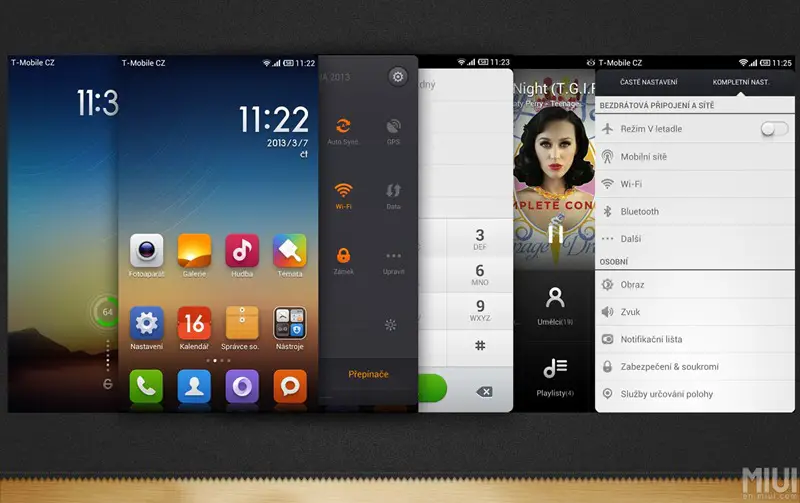 Anyway, we're here to review the MIUI Express app that was launched about a month back. The app is designed to give you a taste of the Xiaomi ecosystem on your non-Xiaomi device, without having to give up on your current ROM.
We gave the MIUI Express app a spin on a good old Samsung Galaxy S Advance, and here are our findings.
Home Screen/Launcher
The Xiaomi home screen, i.e., launcher, is inspired directly from the Apple iOS and does not feature an app drawer. This is something many other Chinese OEMs have implemented as well, but none as successful as MIUI.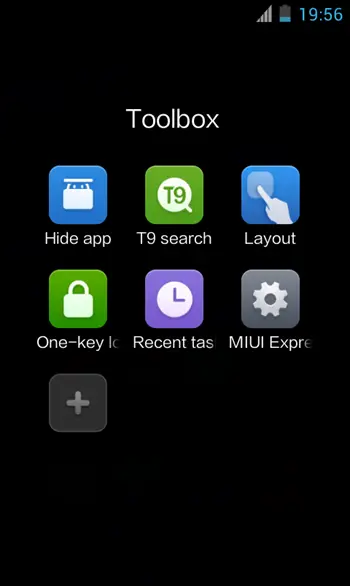 The launcher is one of the smoothest out there, but it comes at a price. The app takes up quite a bit of RAM, so if your device is running with anything less than 1GB, we wouldn't recommend you the app.
There are an insane number of features in an app as simple as the launcher. First off, the T9 smart search feature – most Android users have more than 50-60 apps installed on their phones, which makes it difficult to look for a specific one. However, on the MIUI launch all you have to do is swipe up, and type is the app's name in T9 format. For example, you're looking for WhatsApp; all you need to do is swipe up anywhere on the home screen, and dial digits 9, 4 and 2 (for 'w', 'h' and 'a') and you'll be presented with all apps which have names starting with the letters 'w', 'h' and 'a'. How cool is that!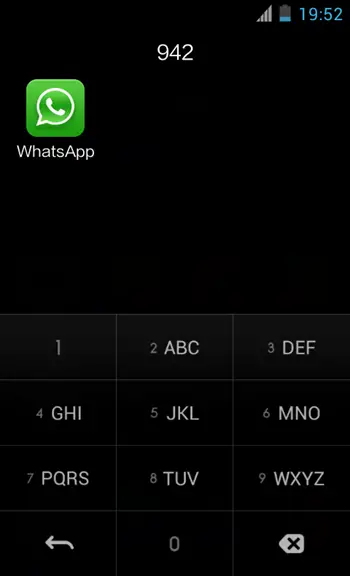 Besides this, the app has the usual bells and whistles of any launcher you see this day, which includes folders, auto arrangement, transition effects, etc.
Dialer
Although the launcher is the focal point of the MIUI Express package, the app does come with a few other goodies that include an MIUI style dialer and a messaging app. The Dialer app again has a very distinct feel about it, and is as smooth as the launcher. The app also enables you to search contacts using the T9 dictionary, like the stock Android dialer.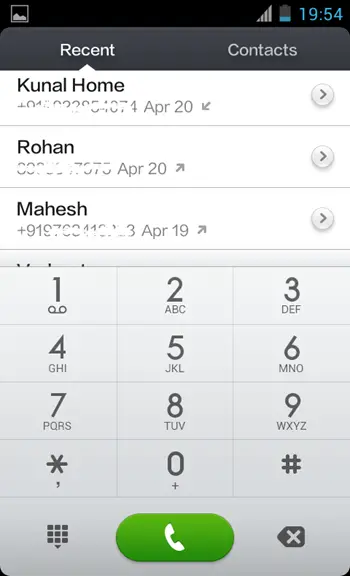 You can even have the app auto answer your calls. This can be set as a default setting, or context sensitive; earphones and Bluetooth headsets are recognized by the app, and you can have your calls answered automatically when there's a Bluetooth headset attached, for example.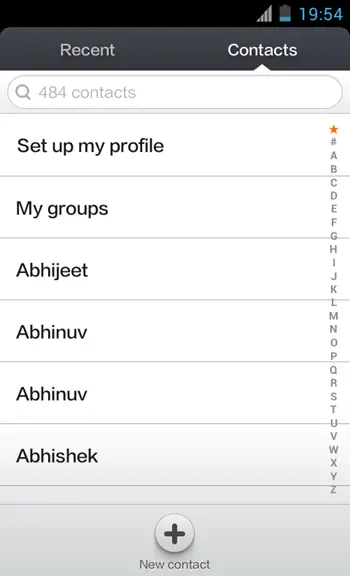 The Dialer also embeds a smart blacklist/spam filter, which saves you the time you would otherwise need to deal with marketing calls and SMSs. You can blacklist a contact yourself in addition to the app's smart system which identifies spam callers and texts.
Messaging
The Messaging app that comes with the MIUI Express package is perhaps the most non-radical inclusion. The app features the usual text messaging, and can replace your stock SMS app. As you would expect, the Messaging app is themed to remind you that you're using the MIUI Express package on your phone.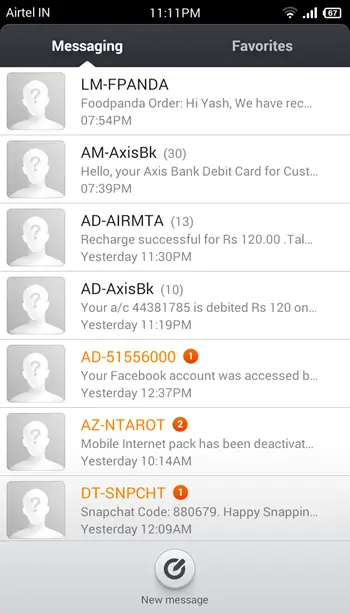 Unlike the stock SMS app, you can star important messages so they don't get lost in the heap of other unwanted texts. This makes it easier to find them at a later stage.
You can also define quick responses, which make it possible for you to simply tap and send a message without having to type the entire thing. The app also has an online library for such messages, but unfortunately msgs there are in Xiaomi's native tongue, Chinese.
Conclusion
The app definitely does what it is advertised to do; deliver a MIUI like experience on your non-Xiaomi device. MIUI has been a vital tool in Xiaomi's recent success, and the company is leaving no stone unturned when it is cashing in on popularity we're talking about.
However, as we mentioned before, the entire MIUI Express package is a bit resource heavy; if your phone has anything short of 1GB RAM, you're aren't advised to use this. You can, however, try the Xiaomi MiHome launcher which is a bit less resource hungry and should deliver an experience quite close to this one.
[Download APK]