Any one of born in the 90s or its preceding decades would remember the battery-operated flashlights prevalent in those years. Ranging from plasticky, pocket units to torches made of steel rods, flashlights served their purpose in full. However, with the introduction of flashlight cameras on the highly disruptive innovation that are today's smartphone's, the need of having flashlights as a separate device has ended.
Most popular Phone OS provide stock or third party apps that allow us to use our camera flash unit available on the smartphone as a  flashlight. These apps may also provide various other features, serving as multi-utility apps. Let us look at three great flashlight apps on the Windows Phone OS.
Flashlight-X
Flashlight-X is one the most popular flashlight app on the Windows Phone store. This app is compatible on all Windows Phone devices, and provides some very useful features such as Running on Lock, and using the Camera button to turn the flashlight on/off.
Users also have the option to adjust the light brightness through a slider, or choose to switch On/Off the app by shaking the device. A small compass is also included in the app for directions. On devices which do not have a flash, such as the Nokia Lumia 520, the app displays a bright white screen which can be used as an alternative to the flashlight.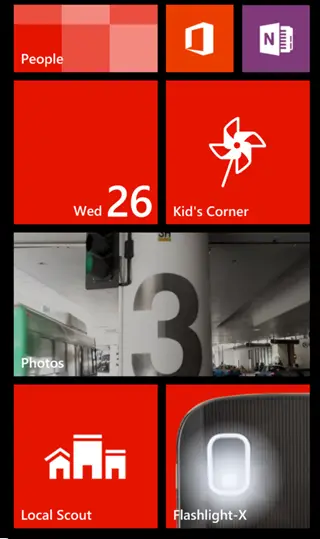 Flashlight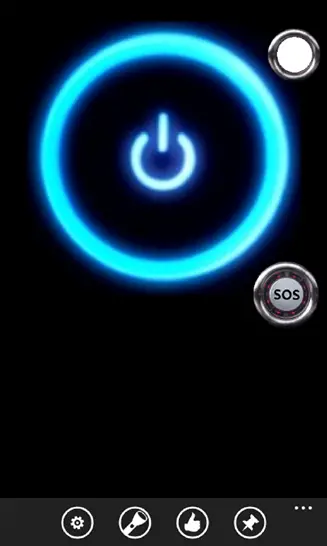 Flashlight is another popular flashlight app that can provide a constant flashlight to users.
Along with features like using Camera Button, running with screen switched off or on the locked screen, included compass, Shaking to Turn On/Off etc Flashlight also includes a Stroboscope.
An SOS mode is also provided for emergency situations and the app displays battery status when it is running. No configuration is required when using this app for the first time – users merely have to download this useful application and it would be ready to go, using the Camera's Flash unit as the Flashlight, and a White screen for devices which do not have Flash.
Quick Settings
The thing which differentiates this app from the other two apps mentioned on this list is that Quick Settings is an application which provides lots of essential Quick settings to the Windows Phone user, one of which is a Flashlight, instead of being a Flashlight app with multiple extra features.
Using Quick Settings, users can create tiles for a number of Settings such as Airplane Mode, Bluetooth, Cellular connectivity, Wi-Fi, SOS, Siren alarm, Battery Energy utility, closing Music etc. along with a tile for Flashlight.
Conclusion
A flashlight function might be a trivial functionality but comes in very handy at times. Whether used when the power goes out, to sneak into the house during the night without disturbing anyone or to look for that lost pen which dropped and rolled under the bed, it is a useful feature which almost every smartphone user uses once in a while. Through free apps such as those mentioned above, users of the Windows Phone devices can utilize this functionality to their benefit.