Taking and sharing photos is a delight which majority of users enjoy on their smartphones. Many users, especially those who are very active on social networking websites, go a step further, and prefer adding various effects, filters, stickers etc. to their photos. One of the popular effect amongst these is the Blur effect, which gives a very professional looking, DSLR-ly feel to photographs without the hassle of actually buying an expensive camera equipment.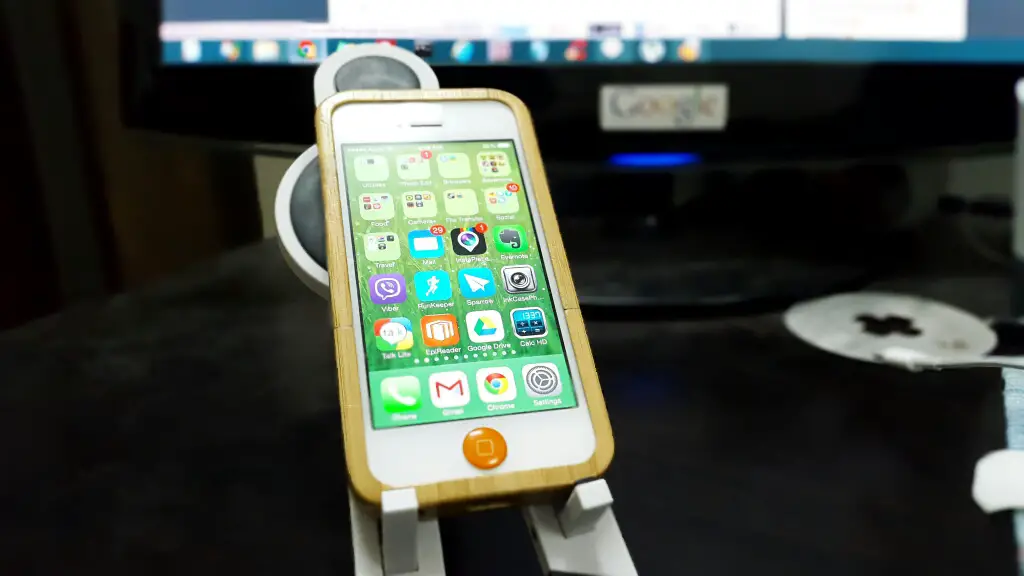 The Blur effect essentially creates photos with focus on one part of the photograph and the background blurred. This effect is also called the pre-focus effect, and it utilizes the Camera's ability to perceive depth of the objects included in the photo.
Blur Effect from Smartphone Manufacturers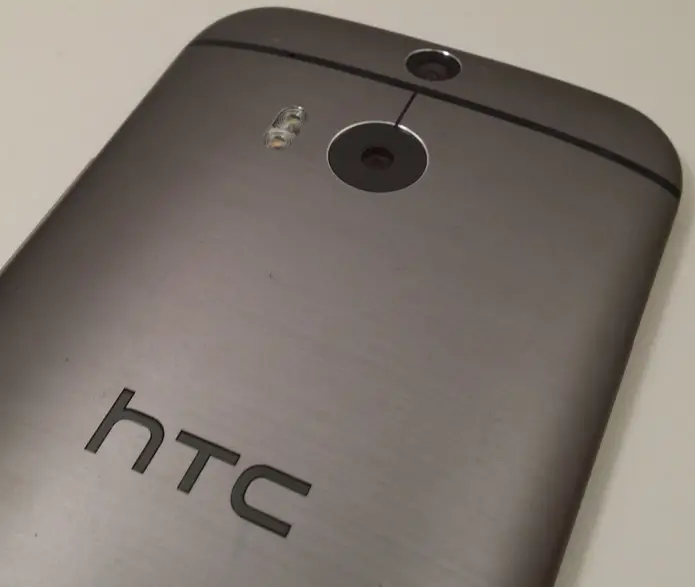 With the popularity of the Blur-Focus effect on the rise manufacturers have started providing Blur effect with their stock camera apps, either through after-snap Blur features or through hardware features, as in the case of the HTC One M8, where blur effect is added through the inclusion of two lenses, one of which is responsible for depth perception. Similarly, the Samsung Galaxy S5 provides 'Selective Focus' while taking photographs.
Xperia Z2's 20.7 MP camera provides a 'Background Defocus' mode, that provides the ability to blur sideways, vertically or in a more traditional circular fashion. Recent software updates in the Nokia Lumia Phones also allow any device on Windows Phone 8 or above to add blur effect to Photos.
Lumia Refocus App Working Demo and Availability For Other Windows Phones [Video]
Macro shots and Blur effect
A Macro shot is an example of extreme close-up photography, where with a good quality camera users can take photos which capture fine details of an object not visible to the naked eye. Moreover, the background becomes blurred as the focus is on an object which is very close.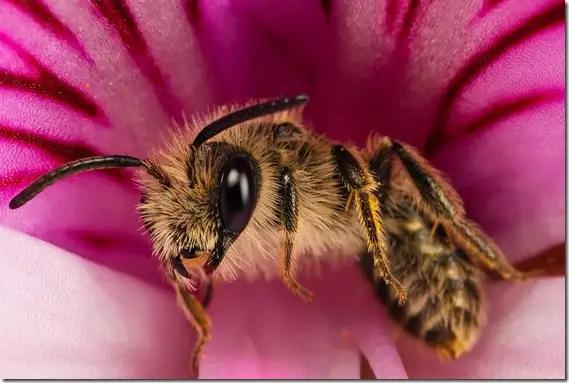 Macro shots can in principle be taken through any decent camera, and look exceptional. Sometimes, Phone cameras might even have a 'Macro' mode to take better macro photographs. There are however some very nice apps available on the app store such as Zoom Camera, HD Camera Ultra etc. which provide a Macro Focus mode. For more information on Macro Photography, interested users can refer to our article on taking Macro shots from an android camera.
Play Store apps with Blur features
Some devices do not have Blur features in their stock Camera apps provided by the manufacturer. Users having these devices can download and install third party apps serving as photo editors to add the required effect. Let us have a look at a few great options from amongst these apps available on the Play Store.
After Focus
The After Focus app allows user to add blur on either an existing Photo which the user can select from his Photo Gallery, or to take a new Photo with an existing Camera app on the device.
Users can also choose to apply Blur through the 'smart' method, by drawing boundaries on the focus and non-focus area, or through the 'manual' method, where users with rub over the area they want to be in the focus.
Once the users have set the boundary, they can just go ahead to get there blurred image. They will have the option to save the image in the device's local storage.
Focus Effect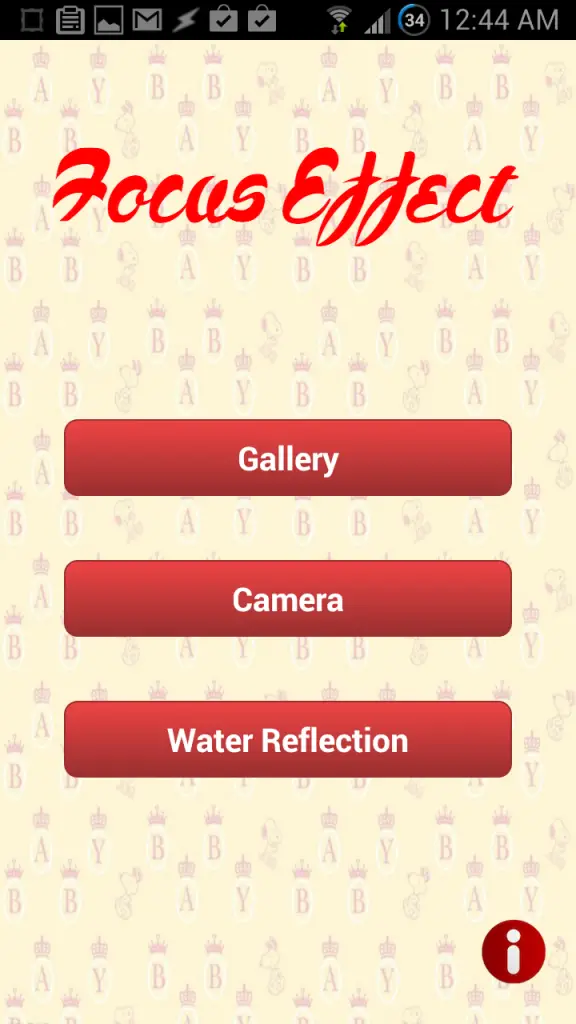 Focus Effect is another app which can be used to provide blur and focus to a photograph from the Gallery or by clicking a new Photograph from a Camera app. Once a photograph has been obtained the user can continue with the blur effect.
User can select the portion to be in focus through a rectangular selection area tool, and then proceed to blur the discarded area. The resulting photo can be saved or shared by the user.
Aviary
Aviary is one of the most popular Photo editing apps on the Play Store – the 50 Million+ users that have tried this app do point towards this fact. It has numerous features, discussing most of which might be outside the scope of this article, but Aviary also has an excellent 'Focus' effect which users can use to insert Blur effect to their photos.
The app allows user to choose the focus area using a circular or rectangular selection tool. Once the area is selected, users can go ahead and apply this effect. Users can then also go on to apply other effects, filters etc. before they finally save or share the picture.
PicsArt
PicsArt is the ultimate photo editing and sharing app, with over a 100 Million+ users and features that will please them all. When we talk about the blur effect, users can choose from amongst five options to add normal, Smart, Motion, Focal and radial blur to their photos.
Users can also use a 'brush' tool to apply or remove blur from parts of the edited photo, and then proceed to apply the effect. Once finished, users can either apply other effects to their edited photo, or save/share the photo.
Cymera
Cymera is another social Photo editing app which provides the user with a number of features. Users can either take a snap through the app's inbuilt camera or choose a picture from their device's photo gallery to edit.
The Blur effect can be chosen from the app's 'Effect' options menu. User's can choose the focus area using a circular or a rectangular tool. The intensity of the surrounding blur can also be adjusted. Once the effect has been completed and applied, users can save or share the picture.
Other Apps
Various other apps available on the Play Store such as Photo Editor, Pixlr Express, Photo Editor Pro by Zentertain etc. also allow users to edit Photos and add the Blur effect with varying degrees of success.
Conclusion
With hardware features on devices being updated at an accelerated rate, it is only natural that soon Cameras with lenses having excellent pre-shot Blur features will be introduced on smartphones. In fact, some apps like the recently introduced Google Camera which is available on any device with Android 4.4 KitKat or above has a Lens Blur feature which allows users to have pre-focus blur effect, before the Photo has been shot, instead of adding the effect later.
As innovative as apps like these are, they do not provide the same grand effect which a SLR Camera would be able to provide, basically because Blur/Pre-focus depends a lot on the aperture, power and quality of the Camera lens. Nonetheless, while we wait for smartphone Camera's which will provide outstanding pre-focus blur features, we can definately use third party apps and stock manufacturer's app to add blur effects on our photographs.