If you are a photography enthusiast who loves to explore new ways of capturing snaps and videos from your smartphone or tablet, there are several technologies facilitating it. To click slow motion videos, there are a plethora of applications that can turn your device into a tool for capturing such clips. As far as the Android devices are concerned, there is no such default feature in them, but their competent – iPhone 5S comes with a slow-motion video feature. Hence, here we have listed out some of the slow motion video apps for you to download and try them.
Slow Motion Video
The Slow Motion Video app helps you record videos with the highest possible resolution and then plays them back in slow motion. This way, you can view the clip frame by frame and choose the speed of the playback as desired. It also facilitates in renaming or deleting the videos and also lets you to choose any video in the gallery and play in show motion with this app.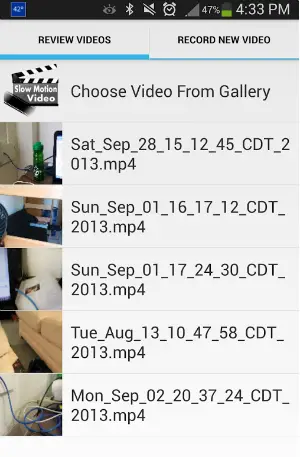 ReAction Slow Motion Video
The ReAction Slow Motion Video assists in creating dramatic slow motion videos instantly with no loss in the quality. It does not result in any motion blurs or inter-frame artifacts that are common in slow motion clips. There are in-app purchases for slow motion Speed Bump profiles and they include The Wall and The Drop, while Smooth is included by default.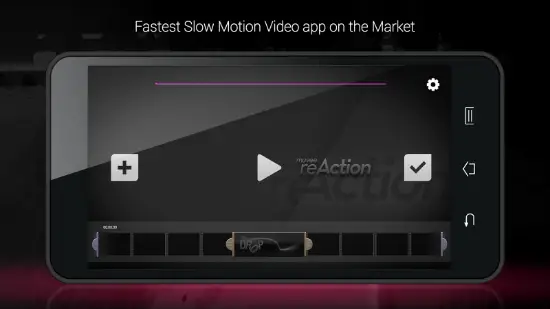 Slow Motion Free
Slow Motion Free is a slow motion video viewer and you can choose to view an already existing video from the gallery or to record a new clip using the app. Also, you can choose the desire speed of video recording. This app also has a Pro version with frame rate bar sensitivity option, limitless recording time, ability to choose between internal or external storage and no ads.
Controlled Capture Lite
The Controlled Capture app makes it easy to capture time lapse sequenced pictures and slow motion videos. With this app, you can record both slow and fast events and observe the intricate details in the clip later. Interestingly, it has two modes – Image Capture and Video Capture and the latter is what we are talking about. Using this Video Capture Mode, you can capture Slo-Mo videos and normal ones and share them instantly. All you need to do is set the time length and it will start recording.
AndroVid Video Editor
The AndroVid Video Editor is capable of trimming, merging, splitting, transcoding, adding music, applying effects, adding text, grabbing video frames, making slideshow and more. There are several video effects and the most important as of now is the Slow Motion playback. This app also allows you to set video frames as the wallpaper of the device.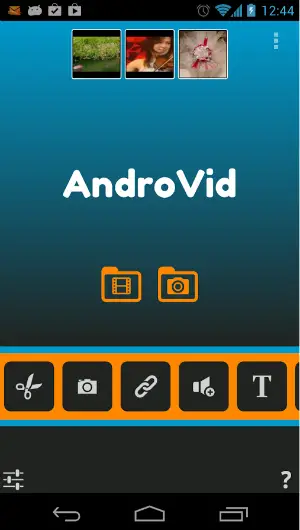 Other Applications
Besides the ones that are mentioned above, there are few more slow motion video capture and playback applications on the Google Play Store. Also, there is a slew of video editing applications. Movie Studio Video Maker and Easy Slow Movie Player are some of the noteworthy mentions.
Conclusion
If you were looking for an option to shoot slow motion video clips the aforementioned applications could prove to be very useful and you can really benefit from them. Apart from these, there are settings that can be done in certain high-end devices to enable slow motion video capture, but sometimes they could be obscure.