Collages are great ways to showcase a group of related photos to create a wonderful story in an all new creative way. The photo collages are the best ways to combine or stitch all the beautiful photographs in a single photo. The style of the same can be enhanced by the addition of image effects, photo frames, stickers and many other elements that can add life to you wonderful memories.
Recommended: Top 5 Smartphones for Photographer
For those Android users, who love to try their hand at photo collages, the Google Play Store is flooded with many such applications. These apps do not stop only with helping you in creating photo collages, but they also provide space for you to share them with others using the social networks. Let us take a look at some of the photo collage makers available for the Android devices.
Photo Collage Maker
The Photo Collage Maker allows you to select a few photos and get a splendid photo collage instantly. This app is simple and straightforward to use and it is highly powerful with a plethora of customizable options to get a personalized experience. There are a slew of layouts, stickers, font, backgrounds, filers, gestures and other features. Also, you can crop the snaps, save them as high resolution pictures to the gallery, share them instantly, modify the photo grid anytime and use the snaps from the camera, social networks or web.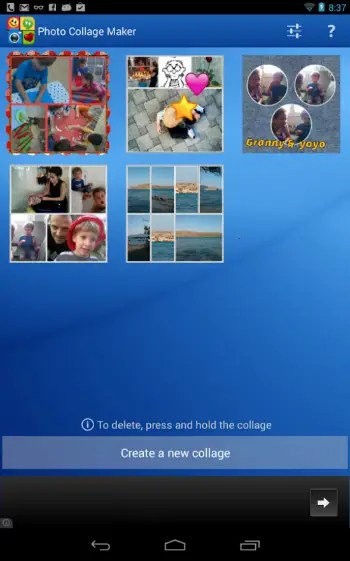 InstaFrame Photo Collage Maker
The InstaFrame Photo Collage Maker combines the desired photos creatively with a combination of text, frames and stickers to create stunning multiple photo collages. Also, you can share the generated collages with family and friends using social networks such as Facebook, Twitter, Tumblr and Flickr. This app helps in creating photo collages in an easier way and there are customized themes for special occasions such as Christmas, Birthday, Holiday and more.
Pic Stitch Collage Maker
The Pic Stitch Collage Maker is an easy to use collage maker app that allows you to make collages with the lovely photos that you have captured. It comes with an image editor and has over 50 templates with different aspect ratios and lets you to explore your creativity in making collages. The photos can be resized and rotated inside the grip and you can also add background colors with the color picket tool. Once the collage is ready, it can be shared via social networks in no time.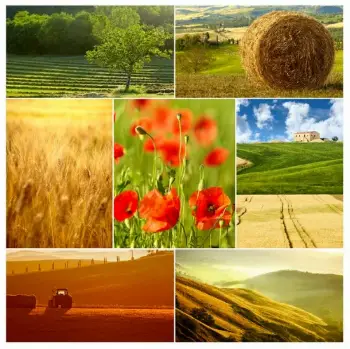 Fotos – Photo Overlapping
With the Fotos – Photo Overlapping app, you can create impressive collages with your photo collections. It is popular for its photo editor and features a simple interface with a well equipped menu of pre-designed grids that can help you design amazing collages. This app can go hand-in-hand with Instagram in order to result in splendid collages. There is a wide variety of layouts, grids, wallpapers, albums, collages and photo walls for you to choose from. The editor lets you to move, zoom, rotate, sketch and swap the photos and you can share them via social networks instantly.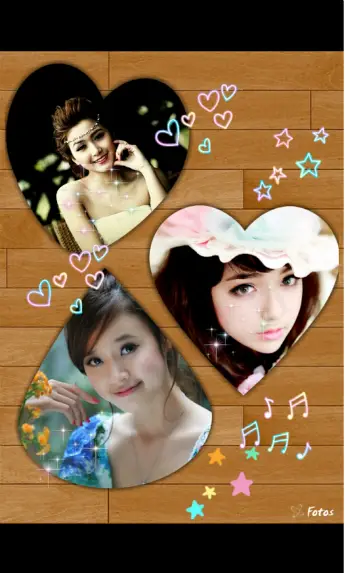 Pic Collage
The Pic Collage app allows you to create impressive collages using the photos, frames, text and stickers. Once the photo grids are designed, they can be shared using Facebook, Instagram, Twitter and other social networks. You can choose their own username and profile picture on Pic Collage and follow other users to discover more collages. Just like other social networks, you can respond and comment on those photo collages that you like and view all those who have liked yours. The photos for the collage can be taken from the gallery, social networks or from the web.
Other Similar Apps
Apart from the applications mentioned above, there are a plethora of other photo collage makers available for download. Some of them with similar functionality include PicsArt – Photo Studio, Best Photo Collage and FxCollage – Photo Collage to mention a few.
Conclusion
Well, the applications listed above will definitely be of help in creating magnificent collages. You can add grace to your memories or imagination with these collage marker apps and bring life to your photographs. So, which of these apps are you going to download on your Android device right now? Do let us know about other collage maker apps that you have already tried via the comments section below.