Over a period of time, if you are an aggressive smartphone user who likes to experiment with lots of apps, there is a good chance that you will encounter that frustrating Android lag. The severity of the problem depends on the hardware and software you use. Here are a few methods you can use to speed up the process.
Remove or Disable Unwanted Apps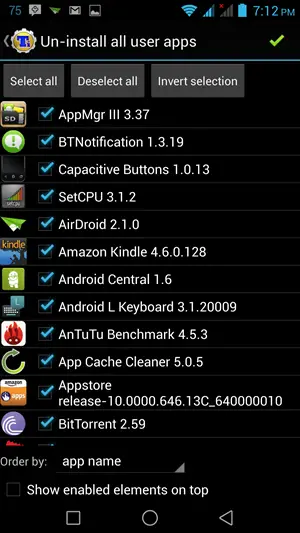 Most often the problem is a rogue app which is exploiting your system resources including battery. Before you proceed to other steps, it will definitely help your cause to remove all Apps which you no longer use.
It is also advisable to remove your device and remove all preloaded apps which occupy precious storage space and slow your device. If you can't uninstall them, go to the app info page and disable them. You can also use apps like Titanium Backup for freezing Apps, which you do not wish to delete but don't frequently use either.
Greenify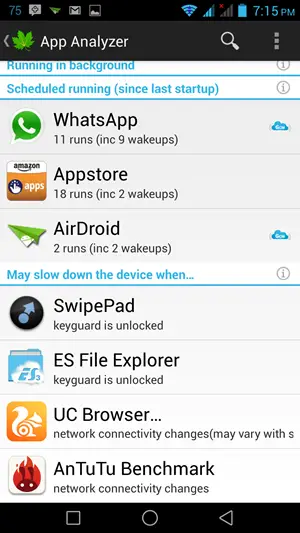 Greenify, a simple app works quietly in the background to close all apps you are not using. This handy utility works like a charm and also helps you conserve, some always needed battery backup. Greenify isn't a task killer. It simply hibernates apps that you are not using. The apps can still receive data
Good Memory Card
Yes, each class is different from the other one and not all classes are supported on your devices. In case you are running Applications from your SD card, it is advisable that you use class 6 or higher MicroSD card. To know more about MicroSD card types, head on to our Guide for different types of MicroSD cards.
Manage your Home screen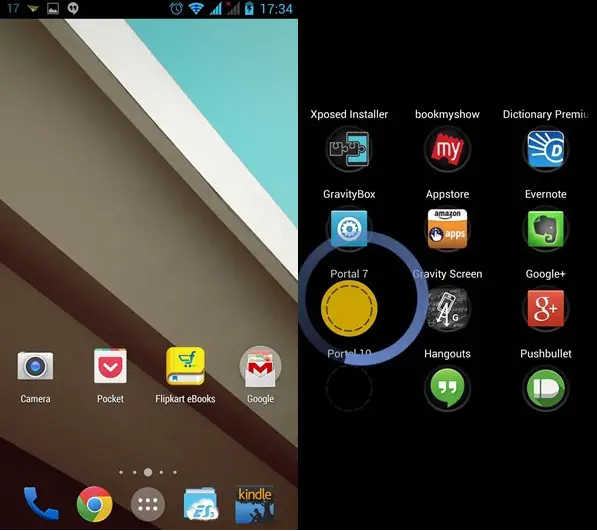 A well organized home screen not only looks good but also helps in improving performance. It is advisable not to place too many widgets and shortcuts on the home screen as this will affect your Android performance adversely. Also Live wallpapers that aren't nicely designed will take more CPU cycles to run. If you absolutely have to use them, avoid downloading from untrustworthy sources.
Stop Sync
Most of us have several accounts added on our device with sync on. You can visit Settings>>Accounts and switch Sync Off for individual accounts or perhaps reduce the Sync frequency for better performance. If you battery is on the lower side, say 30 percent or so, it's advisable to switch off the accounts.
Turn Animation Off
There are chances that you haven't noticed this yet. You can go to settings>> developer options and tap on Windows Animation Scale option. Set it to 10X and unlock your device to notice the difference. If you don't notice developer options, go to About phone and tab several times on Build number. You can turn transition animation and all other animations off to get more fluid performance from your android device.
Use Task Cleaners
We don't recommend using task killers and cache cleaners on regular basis, but sometimes you don't have much choice. Task killers will provide a boost in performance but use them when you can't pinpoint the rogue app and are desperate. You can always clean cache for selective apps which don't sync with cloud and those which you don't use.
Try a New App Launcher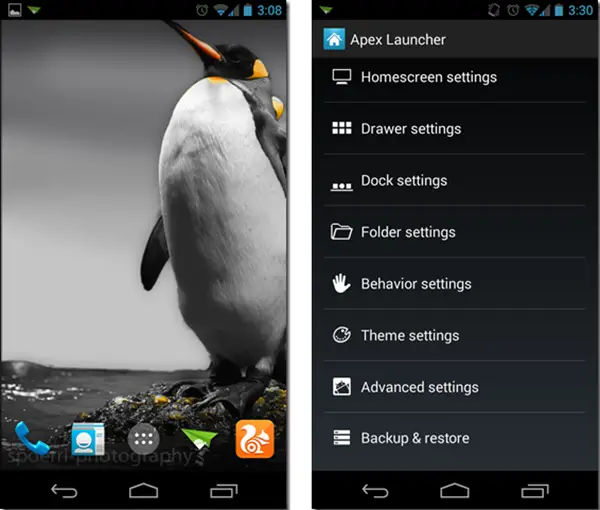 An app launcher can drastically improve your experience, more so if your phone comes with heavily customized android and you wish to take control over the look and feel of your smartphone. There are several third party launchers available on playstore which let you customize every aspect, increasing performance simultaneously.
Factory Reset
A periodic Factory reset will help you get rid of all the junk that has got accumulated over time. This also means you will lose everything good on your device and shouldn't go for this drastic measure unless you have a backup or perhaps if you don't care what vanishes. Visit Settings>>Back up and Reset>> Factory Data Reset to execute this step
Wipe Cache Partition
This is easier than it sounds. You have to enter custom recover of your smartphone after shutting it down. All phones have different hardware key combination for doing so (Most likely its Volume Up + Power key). You can scroll down to the Wipe Cache partition option and press power key. Keep your hands off the power button while scrolling or you might wander to restricted territory.
Update to Latest Android Version
Android is work in progress and good thing is that google is making it more performance efficient to run on low end hardware smoothly. Upgrade to Android Kitkat and upcoming Android L with ART Runtime will definitely help you boast the performance of your device. Unfortunately, non-rooted users won't have much choice in this regards.
Monitor App Updates
Monitor all App updates and android version update as well. It is recommended that you wait for a while and read reviews for the updated apps before you go ahead and update them. Performance degradation after app and other updates is more common than what you might think.
You can also switch off auto updates from Playstore. Running the latest Android version like Android 4.4.4KitKat and upcoming Android L will definitely boast your device performance, but inadequately tested updates can be cause for much unwanted trouble.
Leave 20 percent of your Nand Flash Storage Empty
Android 4.3 Jelly bean improved storage scenario by introducing FSTRIM, but still users are advised to keep some part of their storage free. The performance is severely degraded while operating in full or near full state. In devices with Android 4.2.2 Jelly bean (and earlier versions) the situation isn't resolved even if you delete data as eMMc still considers it full (Only operating system knows that you have free space). Google has tried to improve these memory solutions in new Android versions but you are still advised to leave 20 percent of your storage space free at all times.
OverClock your Device
If you have root access on your device, you can also download apps like SetCPU and toggle your maximum and minimum clock frequency according to the task you plan to indulge in. This can help you save battery life and improve performance as well. When you know your device will be in idle state for a long time, you can under clock it.
Use Custom ROMs
More advanced users can also flash custom ROMs like Cynogen Mod or MIUI to further improve performance. This also helps you to flash newer version of Android without having to rely on the manufacturer. The process will void your warranty, but if you choose the right custom ROM, you can significantly improve your Android experience.
Conclusion
We hope these tricks will help you get rid of your Android lag and improve performance. If you use some other method successfully to better manage your android let us know in the comment section below.