Ford recently announced its Blueprint for Mobility at CES 2015 and one key aspect of this project to develop innovative solution for future Mobility problem is Ford's Innovate Mobility Challenge series. Today, Ford has announced the winners across the globe who have excelled in their endeavor.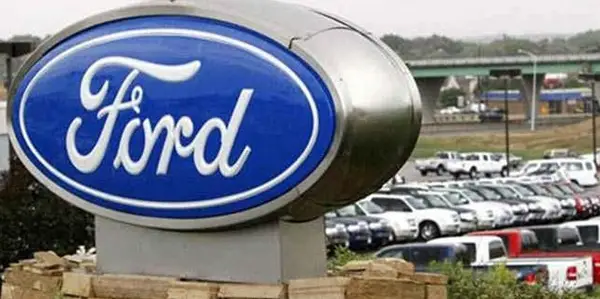 Challenges given to developers included delivering healthcare solutions in Tamil Nadu, providing real-time information to improve transportation during Monsoons in Mumbai, decrease time taken to get help after a traumatic incident in Delhi, busting traffic congestion in some of China's most densely populated cities, and improving the delivery of goods and services in Portugal.
"Ford has been enabling personal mobility since day one. Now, more than ever before, Ford's open-innovation approach, new technologies and a globally connected network of developers are enabling mobility solutions at an unprecedented rate," said Ford President and CEO Mark Fields, during his 2015 International CES keynote address.
To judge the winners, Ford comprised a panel of local experts and Ford executives involved in mobility solutions. Prizes exceeding $200,000 (U.S.) will be awarded – as well as scholarships for entrepreneurial education in Argentina.
Details of the winners of India-specific challenges are as follows:
Mumbai, India: With an often-crippling monsoon season that can leave commuters stranded, the Monsoon App Downpour challenge focused on leveraging vehicles and real-time information to improve transportation during inclement weather. Mumbai Monsoon Helper, developed by Khyati Majumdar from India: This Grand Prize winner combines such features as real-time weather and forecasts, information on the severity of flooding throughout Mumbai, and crowd-sourced information about conditions into a mobile app that can help commuters make smart decisions. Click here to know more about Khyati's winning solution.
Innovative Mobility Challenge: Monsoon App Downpour
Delhi, India: SUMURR Golden Hour invited developers to create applications that can decrease time-to-care within the critical Golden Hour after a traumatic incident. Flare, developed by Utsav Shah from India: This Grand Prize winner is an app that creates an opportunity for volunteers in the community to help others in times of need, while simultaneously working with Delhi authorities to improve medical outcomes. Click here to know more about Utsav's winning solution.
Innovative Mobility Challenge: SUMURR Golden Hour
Tamil Nadu, India: The SUMURR mHealth challenge focused on using information to improve the delivery of health services to remote regions accessible from Chennai. SimPrints Solutions for Community Health Workers, developed by Tristram Norman from the United Kingdom: This Grand Prize and Special Jury Prize winner connects healthcare workers to patient medical records with a fingerprint – enabling more informed decision making and improving medical outcomes. Click here to know more about SimPrints' winning solution.
Innovative Mobility Challenge: SUMURR mHealth
Other Global Challenges included:
Lisbon, Portugal: The delivery of goods and services is a challenge in cities of all sizes. The City Mobility challenge specifically targeted cities with fewer than 600,000 residents.
Los Angeles: The objective of L.A. Parking Lot 2.0 was to rethink and repurpose outdoor surface parking areas to increase efficiency and optimize use.
Shanghai: The Urban Commuter challenge called on developers to improve quality of life through apps that help increase mobility and overcome traffic congestion.
Chongqing, China: The Mobility Integration challenge sought multimodal transportation solutions for cities with complex geographical constraints.
Johannesburg: This challenge focused on adding value to vehicles – especially commercial vehicles – by creating innovative accessories that increase a vehicle's utility.
Argentina: Future of Mobility challenged college students and entrepreneurs to submit ideas for projects that will help mitigate traffic congestion and improve overall mobility in Argentina, particularly relating to urban planning, intelligent infrastructure and new models for public and private mobility.
London: In the Traffic Tamer challenge, developers were asked to submit new or existing software solutions that help drivers overcome the stresses of navigating London's crowded streets.
Ford will continue with its open innovative approach to find mobility related solutions. The next mobility app challenge is for Australia, which has the third lowest population density in the world, Innovators are being asked to create vehicle accessories that help drivers stay aware in remote areas where assistance is limited, and increase self-sufficiency in the event of electrical failure, dangerous road conditions and inclement weather. The winner of this Australia challenge will be announced in 2015.