Acer has expanded the support for Intel's 5th Generation processors and has incorporated the same in to its popular Aspire E5-571 notebooks in India. This way, Acer becomes the first manufacturer to sell 5th Generation Intel Core based notebooks in the country. The processors have been designed to render enhanced performance, graphics and battery life in comparison to the previous models.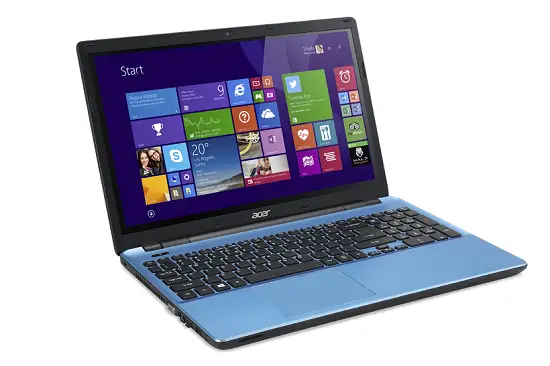 The 5th Gen Intel Core processors merge power efficiency rendered by 14 nm process and enhancements in processor instructions in order to deliver faster performance. The U series of 5th Gen Intel Core processors has support for two cores and up to four threads with Intel's Hyper-Threading Technology. Also, there is Intel Turbo Boost 2.02 that controls the performance and power of the cores and graphics boosting performance and also saves energy. The processor can handle the latest features such as gesture, voice and facial recognition.
There are enough processor power design improvements all through the processor, graphics, I/O and power management that render increased power efficiency and better battery life. The Intel HD graphics have 15W thermal design point (TDP) configurable TDP (cTDP) down option. This can render balanced performance and battery life.
Talking about the Aspire E5-571 notebook, it is based on Windows 8.1 and has up to 12 GB memory and 1 TB hard disk. There is latest NVIDIA GeForce 800M series card for exceptional cinematic or gaming experience. Powered by 5th Generation Intel Core i7 processor, the Aspire lineup notebook renders a performance packed experience with up to 7 hours of battery life.
It has a Precision Touchpad (PTP) supporting six core Windows 8.1 TouchPad gestures and minimizing unintended taps and cursor motions on the touchpad. Also, there is support for improved pinch-to-zoom, smoother scrolling and screen navigation.
The device is also Skype Certified to provide the best Voice over IP (VoIP) experiences.  There is an inbuilt digital microphone and high quality speakers to enhance bass band audio performance and allow authentic Skype communication. There is an in-built optical drive and the whole notebook is pretty slim.
The Aspire E5-571 is available in Titanium Silver, Midnight Black, Tiger's Eye Brown, Sapphire Blue and Garnet Red color options and it is priced starting from Rs 44,999.