Android devices are preferred by many as there are numerous customization options that can be done on them. There are possibilities to replace the Android platform with a custom ROM, millions of applications to help you in every possible aspect, alternative launchers to change the overall look of the device, gesture controls, LED notifications, changing of icon packs and many others. If are not aware of this, here are five things that you should be doing on your Android device.
Android Device Manager Set Up
You might have noticed Android Device Manager while digging into the Settings menu of your device. Despite being a great tool that will let you locate, lock and wipe the data on a lost or stolen device, it is not enabled by default. To enjoy these benefits of Android Device Manager, you will have to first enable it. You can find the permissions for this feature in the Security option under Settings menu.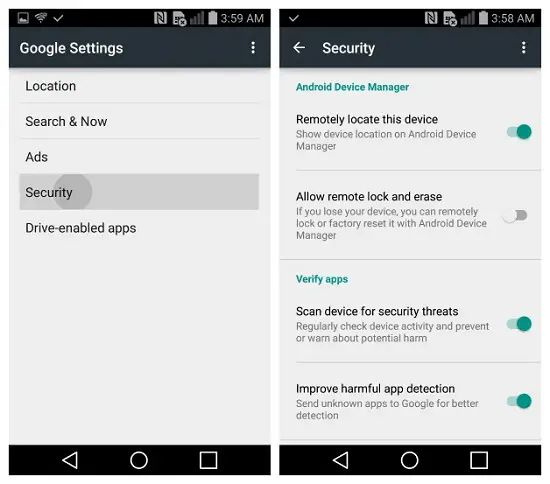 Besides enabling the Android Device Manager to locate, lock and wipe the data on your lost device from a remote location, you will have to activate it as a device administrator. This is possible by checking the option under Settings -> Security -> Device Administrators.
Save Wi-Fi and Data Usage
Undoubtedly, you know that your Android device consumes too much of data while browsing on the internet. But, do you know that the data usage can be minimized while you are still browsing. Well, it is possible to do so by heading on to Chrome -> Settings -> Reduce Data Usage. This way, you can set up the browser to consume less data while you browse.
Even while using Wi-Fi, you can avoid your device's battery power in getting used by due to poor Wi-Fi connections. All you need to do is to turn on the option under Settings -> Wi-Fi -> Advanced Wi-Fi Optimization. This will take care to conserve the device's battery life when you use Wi-Fi. Do keep in mind to check the option Avoid Poor Wi-Fi Connections, else the battery life will be used up in connecting to a Wi-Fi signal that is very low. This helps in saving the battery life as it keeps your Wi-Fi on even when you are asleep, and this will avoid reconnecting to the network once the phone is turned on.
Pushbullet
Pushbullet is a must have application as it is the simplest way to get content from your desktop or laptop pushed to your mobile device and vice versa. By saying content, we mean notes, files, lists, links and addresses. This is done by the app in coordination with the respective browser extensions. After a recent update, Pushbullet app lets you to view notifications from your smartphone or tablet on your desktop and respond to them as well without touching the device. Besides pushing content to your device, you can also share them with your friends' Android devices, but you should be having their registered email addresses.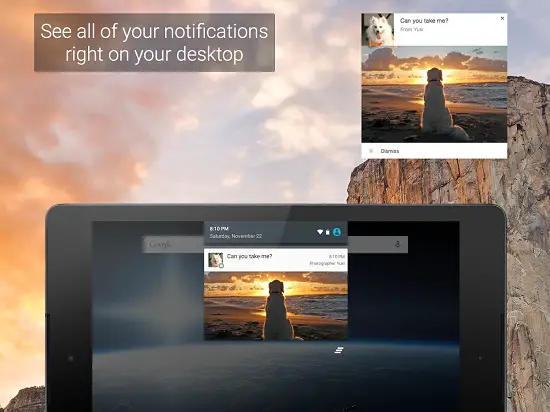 NFC Usage
Does your Android device support NFC? If yes, have you used it before? If you have not used NFC or think it is a complicated feature, you are outdated. NFC (Near Field Communication) is a very useful and capable feature that lets your device to pair with your Bluetooth headphones in an instant. You can also transfer all the contents on your old smartphone to a new one you have bought without much hassle or send a pre-defined message to a specific contact at a particular time. Basically, NFC is designed to let you save time by getting things done swiftly and easily.
Lock Screen Security
It is natural for anyone to store all the personal, sensitive and intimate content on smartphones. Having that clear, imagine your phone getting lost or stolen, and the lock screen having no security lock. The person who has your device gets the complete control of it and can pose a threat to all the details on your smartphone. To prevent such instances from occurring make sure you have set up a lock screen pattern or passcode that will prevent your device from unlocking.
Conclusion
You might have already heard of some of these essential things that your smartphone can do to help you. There are lots of other capabilities that Android devices possess. Their usability depends on how well you put them into use.