Every smartphone user loves to click pictures and create awesome videos but sometimes they need to add some twist and spice up those videos a little bit to make them more beautiful to share.In some cases you may need to remove some of the part of that videos which you feel is not much required.
We have picked up 5 apps which you can easily use to edit videos on your android smartphone.
VidTrim
VidTrim is one of those featured video editing applications that does precisely what it says and takes care of business! With this free app you likewise become acquainted with a couple of useful features that incorporate feature effects, remove sound (conversion to MP3), frame altering and trans-coding (conversion to MP4).
The only thing which you may not like is that the free version of this app leaves a watermark on final videos. Still, it merits moving up to the paid version for the individuals who need total control over their videos!
Magisto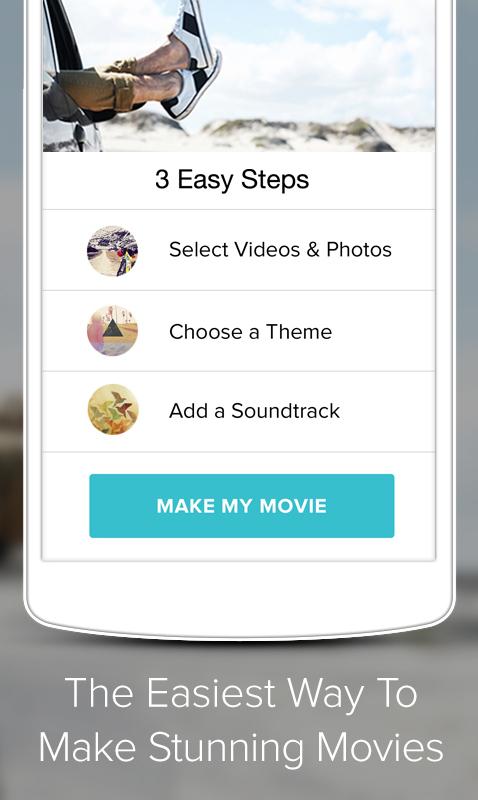 Magisto is ideal for the newbies as it doesn't need much video editing knowledge to use. The application offers devices for you to do as such, giving you a chance to change and match the sound & video even after the video is made. In-application purchases incorporate a membership to their pro features, which brings boundless cloud storage space and downloads, and the capacity to make longer HD videos.
VivaVideo
VivaVideo accompanies a video-cam that gives you a chance to shoot in ordinary or widescreen mode, and in addition a quick or slow motion movement highlight. Include a few filters and enhancements and this is an awesome friendly app to upload fabulous short videos to Instagram. On the off chance that videos is not your thing, you can likewise make photograph slideshows using their photo movie creator.
InstaShot
InstaShot is a free Instagram video editor application that is contained a video creator, editor & compressor. users can include fringes/edges and borders that are prepared to fit Instagram with no editing needed. Other than the video editing application, it additionally bolsters Instagram video repost and collage builder and trims, cuts and packs videos without hardly lifting a finger! This holding nothing back one application is ideal for users that use the social media platforms regularly on the and works with both videos & pics!
Andromedia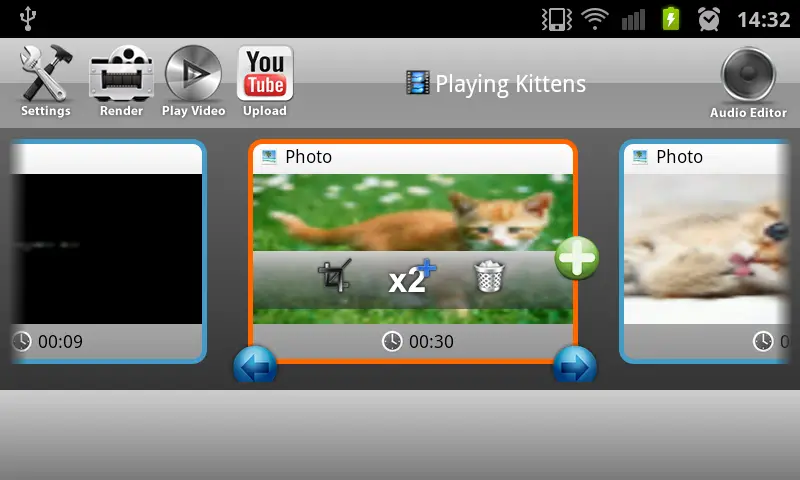 Andromedia is most likely the best of what's right now accessible. The best thing about this app is the user interface which adjusts openness and features. It works on a "timeline style view" and offers general editing options like trimming, sequence altering, and embeddings moves in a logical and usual way.
Rendering and sending out works sensibly well, albeit rendering can take truly a while if editing a more extended sequence (anything more than several minutes). The primary drawbacks of the application are that it can now and then be slow (you do need to endure some lag during functioning) and the in-app ads which supports it – while free from the interface itself – is irritating when it begins opening pop-ups in between the use.
Conclusion
Video editing apps are really useful If you like to upload and share your videos on Youtube and vine platforms.
With latest advancements in android smartphones hardware quality, they are now like a powerful video editor in hands and every beginner user can use them for their purpose.
Do let us know If you have any questions regarding these apps in comments section and Don't forget to share links of your edited videos as we would really love to see them 🙂
Stay Calm & Keep Editing !!!