The smartphones usually get warm as and when they are used for a long time. The ultimate reason for the same is the large batteries that are stuffed in shrinking cases. If the temperature rises, it will get worse. To be specific, as the temperature rises, the performance of the device might drop greatly and it will restart frequently. However, there are some steps that you can follow to prevent the overheating of your smartphone.
Do Not Leave Your Phone in Car or Hot Places
The surrounding temperature will play a major role in the overheating of a smartphone. When your phone is left in a closed and hot car, it will gain a temperature that is 20 degrees higher than that of the exteriors. This can result in serious conditions such as bursting. Hence, make sure you do not leave your phone inside your car unnoticed. Also, it is recommended to avoid using any device under direct sunlight as it can damage it. Prefer using gadgets in shadier areas to keep it cool and to make the screen more readable.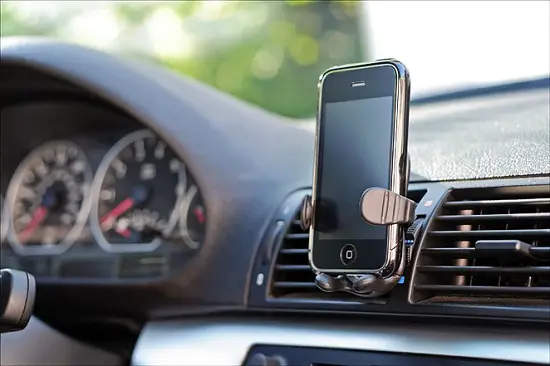 No Playing HD Games, Watching Videos and Internet Browsing While Charging
Playing high definitely and large sized games will consume too much of the battery life and this will subject the processor to work harder than in other conventional tasks. Also, video streaming and internet browsing will consume the data processing power to a great extent. This will in turn impose huge work for your processor. These tasks require too many resources and hence, they will result in overheating. While they usually result in increasing the temperature of your phone, the condition will get worse when the same happens while charging your smartphone.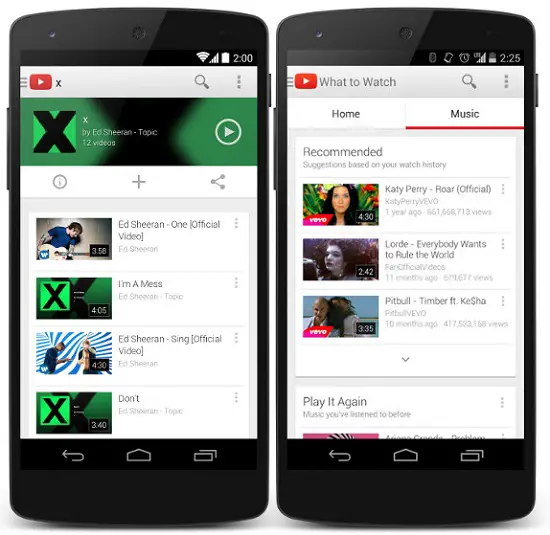 Replace Old, Worn Out Battery
If you think the battery used in your smartphone is a part of the device, you are way too wrong. Most of the smartphone manufacturers buy batteries from external sources and incorporate them in their devices. These batteries have around 300 to 500 charging cycles as their lifecycle. Changing your old smartphone battery after a time period of one to two years is a good investment as it will increase the life of the smartphone and also decrease the overheating issues. Also, it is recommended that you recharge your smartphone battery before it is complete dead. If you have the practice of recharging your device only when the battery is almost discharged, it will be subjected to a lot of stress.
Remove Phone Cover While Charging
The ventilation provided in Android devices is quite small and at times there will be no ventilation as well. This is the prime reason for the devices to overheat. The smartphones are small gadgets and the use of plastic or metal do not facilitate in rendering sufficient ventilation. The lack of space will result in overheating issues in smartphones and this can be avoided to some extent by removing the case or cover on the device while you are charging it.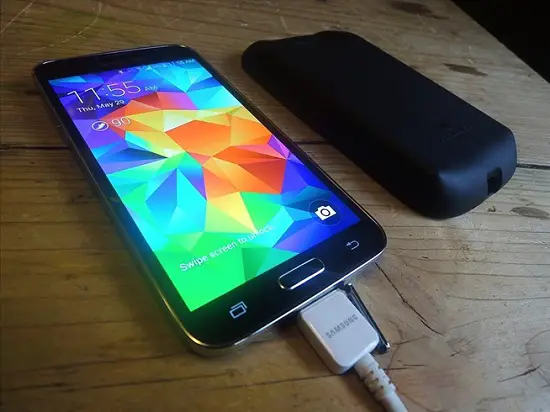 Disable Unwanted Features
You will have to analyze the unwanted features and functionalities of your smartphone that will result in draining the battery leading to overheating. You can disable the vibrations that are not needed and also the live wallpapers that will consume a lot of memory and battery power. Ensure that you turn off the connectivity aspects such as Wi-Fi, data and Bluetooth when they are not needed, especially at night times or in meetings.
Tips To Cooling Down Hot Smartphone
Having discussed what causes overheating in your smartphone, here are some tips that will help in cooling down the device. These cooling steps will be handy as they will reduce the temperature and also set the freezing display and frequent rebooting of the device.
Do Not Use It
From the above mentioned causes, it is clear that overusing the smartphone for several purposes will rise its temperature. Eventually, you will have to make sure you do not use your device for sometime to let it cool down.
Dissemble the Smartphone
The overheating in smartphone is usually caused due to the failure of the internal fan to function. This happens due to flawed connection will prevent the flow of air in the device. You can try to dismantle your smartphone to give it sometime to freshen itself. Also, you can turn it off and reboot it again after sometime to give it an instant refresh.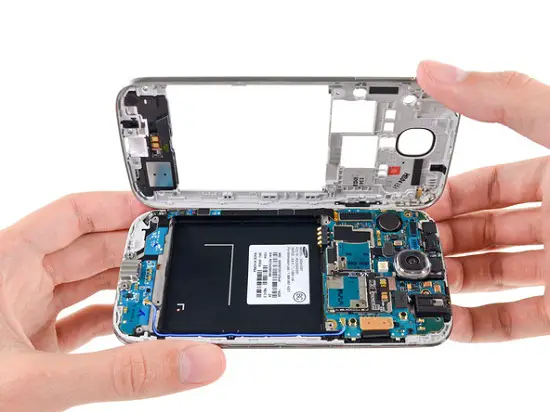 Fan Your Smartphone
This is a method similar to traditional fanning. If your device has turned too hot in a public place, simply try flapping your hand back and forth at the back of the phone to get it slightly cooler. It might look and sound odd, but it works pretty well. You can also try blowing the phone from its back without removing the back panel. This will provide the excess air flow that is needed for the device to stay cool.
Uninstall Apps and Widgets
It is radical to increase the usability of your smartphone, but the amount too many unwanted applications and widgets among other features will have an impact on the memory capacity of the device. If you uninstall these from your smartphone, there are chances to increase its efficiency.
 
Use a Pillow or Cushion
If you have a cool piece of textile, you can cool your smartphone using this method. The process is reasonably quick and it does not require too much of efforts. If you find that it is chillier underneath a pillow, you can slip your phone under it for a minute and see how the temperature of your smartphone has come in control.
Conclusion
These steps are really useful in reducing the overheating issues in your smartphone. You can try using them to get your smartphone to function efficiently.