Smartphones are used to store all the sensitive and personal data these days and so you need to be highly cautious when it comes to handing over your phone to someone else who wants to make call from your phone. With everything popping up with a single tap, there are increased chances for anyone to view any of detail such as your photos, videos, messages, emails and more. However, there is a way to lock the applications that are installed in your device by using a password or pin and this will seal the personal information from the prying eyes.
Here we come up with such applications that can help in protecting the content by locking the applications stored in your smartphone. Have a look at them below.
Lock and Protect Apps on Android
There are several applications in the Play Store in different categories and the ones aimed at locking at protecting applications are not left behind. If you own an Android smartphone, here are some of the applications that you can try.
AppLock
AppLock is a popular application that is available for Android devices. It has the capability to lock any application such as SMS, Gmail, Contacts, Gallery, Calls, Settings and almost anything else thereby keeping your privacy intact. Besides hiding the photos and videos, this app helps you in selecting them and moving them into the vault so that they are secretive. Only if you provide the correct pass code or pattern you can access the content stored in the vault. There is also an option that helps you create a profile with your preferences and lock the apps based on them.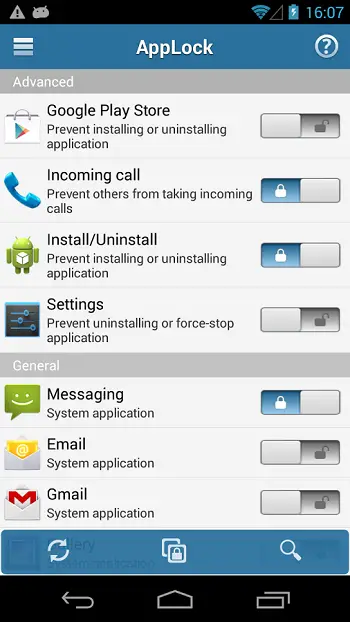 Smart AppLock
Smart AppLock is the best one that will lock or protect your applications and secure your smartphone with loads of privacy. It can lock any content on your smartphone including messages, photos, videos and more. There are several locking methods including PIN, passcode, pattern and gesture as well. This app provides the ability to lock the call log, connectivity features such as 3G, Wi-Fi, Bluetooth and other features making it interesting. Moreover, you can set the same password to all the apps that you want to be locked or different passwords for multiple apps as well from the settings of this app.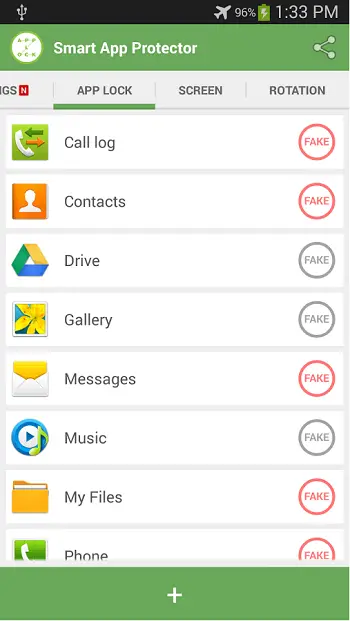 Lock and Protect Apps on iOS
Apple has not included the TouchID fingerprint security to unlock applications for the users, even the default apps such as Photos and Messaging. The only option that is available to protect the apps from the prying eyes is to lock the iPhone on the whole with a password. But, there are other ways to accomplish the same and here they are listed.
Guided Access
Guided Access is an inbuilt feature that lets other from snooping on what is stored in your iPhone. You can find this option in the settings menu and it will control which features would be available when it is enabled. As soon as this feature is enabled, it uses the triple click home button. You will have to draw on the screen to block the areas that you do not want anyone to access and click on Start. Anyone trying to access these areas of the screen cannot do so until they know the passcode you have set.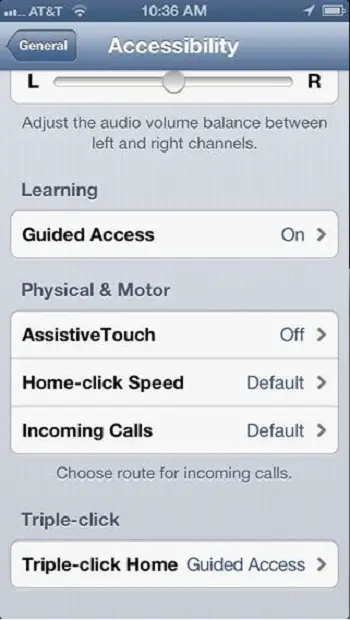 Folder Lock
Folder Lock is an application that is quite simple and straightforward to use. This application will render a password protection for your photos, documents, music, notes, voice memos, contacts and others. Once you have this app installed, you will have to re-enter the password that you provided while you set it up to access the files. All you need to do is delete the contents saved in the Folder Lock from their album on the device as it is a storage utility.
Lock and Protect Apps on Windows Phone
Windows Phone based devices already have the Kid's Corner option that can be set up to avoid kids from snooping on the other contents in your device and accidentally erasing important records. However, if you are not satisfied with the Kid's Corner feature, you can go for other applications that are meant to render the purpose more efficiently. Check out the possible options below.
Smart App Lock
Smart App Lock is the first such application that was launched for the Windows Phone platform with this intention. It helps to create a pattern lock to protect all the applications stored on your smartphone. It is a regular password based approach that will use the password or pattern for the authentication purpose. You can use the tile to access the particular app by entering the passcode or pattern to access it. This is a very helpful feature that will keep a record of the successful attempts made as well to make it more protective.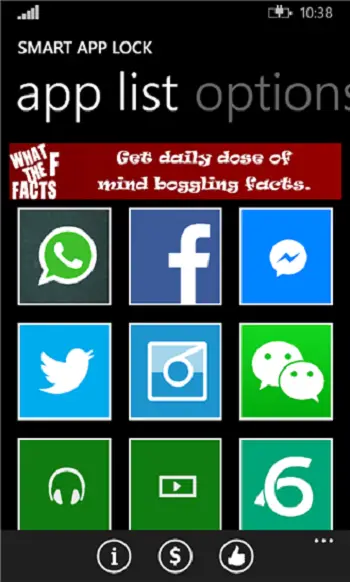 App Locker
The App Locker application is the one that people like you who want to protect their applications will prefer to install on their device. This application renders protection services to a series of applications ranging from chat apps to photos and it also leaves an additional protective layer. All you need to do is set up the password and privatize the desires application.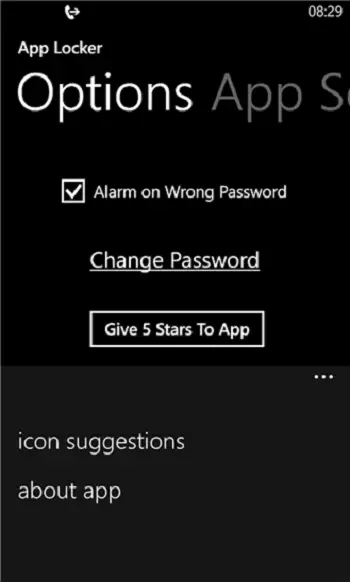 Conclusion
These applications will help in saving your applications that contain personal data from others who want to know what is stored in your smartphone. Make use of these applications and protect your details.