There are times when every one of us misses calls and important messages, after accidentally putting our phone in silent mode. This can be very easily rectified with use of simple flash light apps for notifications. The blinking flash light is much more noticeable than the tiny LED notification light on the front and here is how you can access this feature on Android and iOS.
Before you proceed for Android Phones
Most phones with custom UI have a flash blink option in settings>>accessibility. You will have to toggle this on for flash blinking apps to work properly. Though, if the option is not present (like in Moto G), you can still get these apps to work without any issue.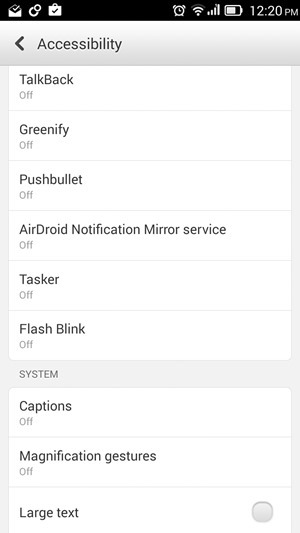 Call Flash: Alert on Call-SMS
Using this simple add free and free app, you can set flash light notifications on your Android phone. Download the app and hit test flash, if the flash doesn't light up, you can try another method for app to access your flash light. In most of the phones we tested this with, it worked in first attempt.
You can set flash on and off durations, set sleep mode and toggle with a few other option in preferences. You can also set notification alert for a few other apps too.
Flash Blink
Flash Blink is another app which allows you to do turn on flash notifications for calls, SMS, Alarms, Third party apps and custom contacts too. The app is rich with options and gives you good control of when you would like that camera LED to go berserk.
By default flash won't blink if your battery is below 20 percent, but you can set your own custom threshold value. The app requires you to set how flash count for calls, you can also set on and off duration.
Flash Alerts 2
Flash Alerts 2 is another basic app which has similar functionality. The interface is clutter free and an there aren't many options if simple and straight forward is your thing. For the first time, you will have to test flash and configure, but again this is a onetime thing. You can also set a DND mode for quiet hours. A pro version is also present for some additional options.
Flash Notification for All Apps
As the name suggests, Flash Notification for All Apps can be used to blink flash for all apps and alarms and has a battery saver mode too. The functionality is similar to other apps in the list, but if the tabular interface with well classified options is in line with your taste, you can choose this over other options.
For iPhone
The option for Flash alerts has already been integrated in iOS and works like a charm. Here is how you can access it
Step 1: Go to settings app and select General
Step 2: Inside the menu, tap on accessibility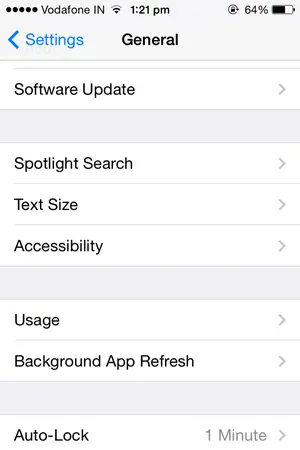 Step 3: Scroll down to hearing section and turn flash alerts to on
Conclusion
Flash notifications are definitely worth trying, specially for people who frequently miss calls and messages and forget phones in silent mode. If some other app works better for you, share with us in the comment section below.