There are several browsers you can choose from on your Android smartphones and most of them can be downloaded for free. Your Android experience can be significantly enhanced by opting for the most suited one and here are a few you can choose from.
UC Browser
UC browser is one of the best browser for Android phones and is free. The browser features extensive flash support (browser prompts you to download and install flash player plugin), useful Add ons, speed mode, speed dials, ad blocker, incognito mode and lot more.
UC Browser is also actively updated with features, plugins, shortcuts and relevant tiles for an organized experience. The browser is also best suited for downloads as it can speed things a notch or two. On the whole, UC Browser is a complete package if you are looking for a third party Android browser.
Next Browser
The Next browser from the Go Launcher team is a very resource efficient Browser. The browser is well suited for avid readers as it has integrated RSS feed reader and can save pages for reading offline later.
It also doesn't leave any processing running and thus doesn't unduly suck your battery life. You can import chrome book marks, make use of several extensions, decide if you want to load images on data networks, customize all tiles on home page and use flash support on Next Browser.
Opera Browser
Opera Browser, which carries forward Opera Mini's legacy, is again a very popular browser in India. The interface is quite simple. You can get all your updates on the main home page and switch to speed dial tabs where you can set shortcuts for frequently visited web pages.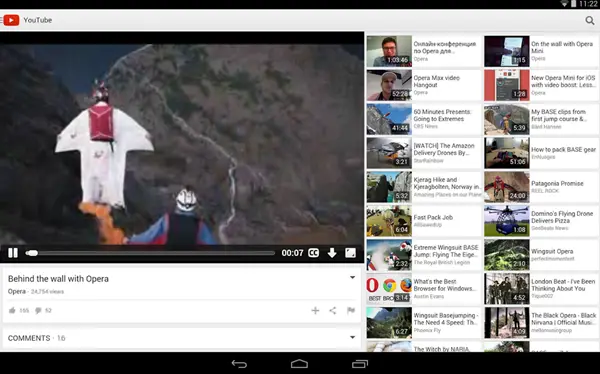 The browser loads pages quite fast too. The browser also features an off-road mode which keeps you connected even on slow 2G networks. This could be a life saver at times in low connectivity regions.
Google Chrome
Google Chrome for Android is a powerful browser best suited for those who use Google Chrome on Windows or OSX. The best part is the ability to sync tabs, bookmarks, and everything between devices, which really improves productivity and browsing efficacy.
The browser comes preloaded on all Android smartphones and is one of the best choice if you are looking for something close to your desktop browsing experience.
Fire Fox
Fire Fox is again a very popular desktop browser and its Android extension works on the same ethics. You can customize several aspects, can download add block extension, enjoy privacy features and benefit from fast browsing experience.
The browser can sync with your desktop app too. If you primarily use Firefox desktop app or are looking for something neat, fast and simple, You can download Fire Fox for free from Google Playstore.
Link Bubble
Link bubble is a unique web browser which you must try. The app loads all links you tap in separate bubbles in the background. You can tap on several links and don't have to wait for all of them to open. You can continue doing what you were doing and check bubbles when they are done loading. The browser is fast and best suited for those browsing through feeds or Google now.
Conclusion
Your Smartphone Browser is a very personal thing and it makes sense if what works for one doesn't work for others or vice versa. Out of the above, UC Browser works best for us, because of user oriented "add-on" and flash support. Let us know what works best for you in the comment section below.