Fingerprint sensors became popular when Apple launched TouchID on their iPhones. A lot of manufacturers are now including fingerprint sensors on their smartphones, and Samsung is no exception. They launched Fingerprint sensor with their Galaxy S5, but that was not welcomed warmly by consumers as it was not accurate always. They have fixed it in their Galaxy S6, and people really enjoy using it on their phones now. Now, apart from unlocking your smartphone, you can make use of this feature to do other cool things as well. Here is a compilation of 5 things that you can do with it.
Unlock your device using Fingerprint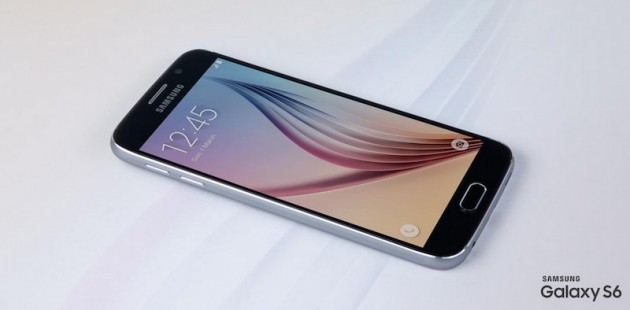 Unlocking your device is the first thing that you can do with your fingerprint scanner on your Galaxy S6. It allows you to quickly access your phone's content without having to enter a password, yet keeps it safe with your finger. The fingerprint scanner on Galaxy S6 and S6 edge has been much improved like I mentioned earlier and you can make better use of it for unlocking your device in just one attempt. You can set it up in your phone's setting by first saving your finger scan on your phone, and then enabling phone lock using fingerprint.
Lock and Unlock Apps using Fingerprint Scanner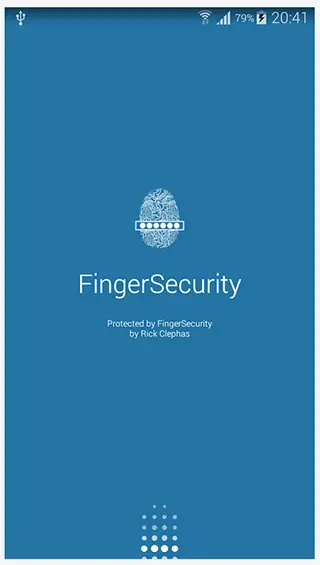 Another good thing to do with the fingerprint scanner is to disable access to certain applications, which can then be opened either via a finger scan or with a lock code if that doesn't work. This can be done easily using a third party application installed on your phone from the Google Play Store. There are a lot of applications which allow you to do this, but one of the best is called FingerSecurity. You can download it from the Google Play Store but before using it, you will need to set up your fingerprint in your phone's settings. It will make use of the fingerprint stored on your phone to lock and allow access to apps when opened.
Login to websites using your Fingerprint
If you use your phone's mobile browser to browse websites, you would have to save passwords in your browser because no one likes to enter the password every time. Now, you can add additional security to it by allowing your phone to enter those passwords only when you provide a valid fingerprint. To set this up, go to Settings -> Lock Screen and Security -> Fingerprints and enable Web Sign-in. Next, head over to the web browser and open the web site you want to login to, and login. Upon login, you will get a popup to save it as a web sign in. Accept that option and your user details will be saved next to your fingerprint scan. Next time you want to login, you can just simply use your fingerprint to login.
Secure Transactions on the PayPal app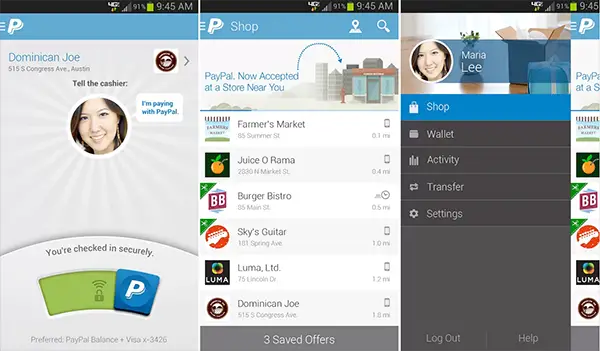 PayPal is an online payment platform that needs no introduction. If you are a frequent PayPal user, you would definitely have an Android app installed for that on your smartphone. Now, instead of entering your credentials (username and password) every time, you can just assign your fingerprint to do that. You can login to the PayPal Android app using your fingerprint. But there is a catch to this. In order for this to work, you need to install the PayPal app from the Samsung Apps store, and not the Google Play Store. So, open the Samsung Apps on your Galaxy S6, and download the PayPal app for this to work.
Access Stored Passwords on LastPass

LastPass is a popular password manager that has the most secure network for storing all your passwords. I use this service myself to remember all my passwords to all the websites that I visit. LastPass is free to use as long as you use their web version but if you want the Mobile version, it will cost you around 1$/month to use it. Now, in their mobile app, they require you to enter your master password to access your saved password. But on a fingerprint scanner enabled device you can use your fingerprint to access your passwords. You can set it up inside LastPass app's settings.
Conclusion
I have listed a few cool things that you can do with the fingerprint sensor on Galaxy S6. There are a lot of other cool things that you can do with it. If you tried the ones listed above, do let me know in the comments section below which one you liked the most. Also, if you know of any other really cool things to do with it, share it with everyone in the comments section below.