The internet is an amazing invention. It connects us to friends and family, it keeps us up to date on the latest news, and… oh, who are we trying to fool. We all just want to watch some funny videos or pictures of funny cats, fail GIFs, and iPhone ad parodies.
The good news is that, as always, there's an app for the purpose. There's a whole bunch of them, to be more specific, and the 5 that we've picked will keep you entertained for hours at a time. If you're in the mood for memes, comedy skits, or a cute overdose, just explore below and pick your favorites.
9GAG
9GAG is the place to go for the latest memes, funny gifs, and fails. Share and upvote the posts you like, upload your own images, or generate your own meme. If you have time to waste, you can't go wrong with this one. Note that the app can be used without a registration, but you'll be required to log in before commenting and viewing, ahem, special content.Download:
Android
|
iOS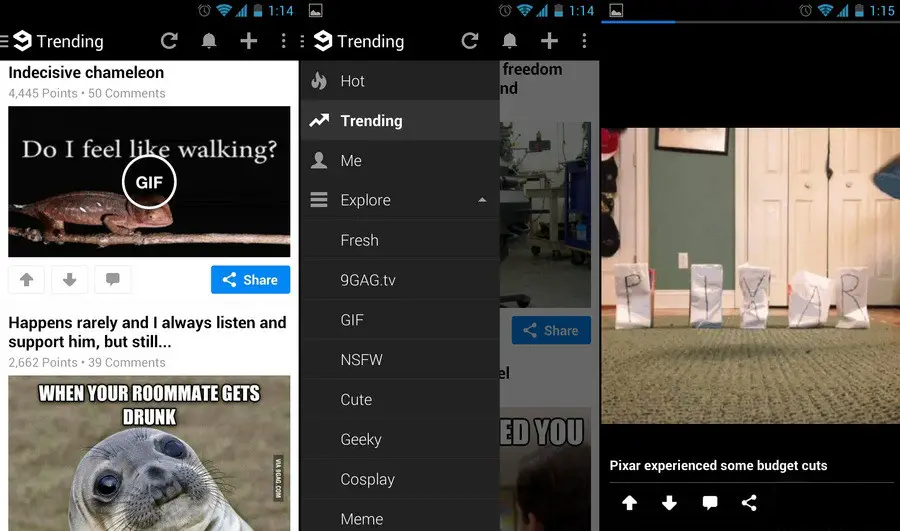 Pros
Every minute there is more funny content to laugh at
Post your own content
Vote for other users' content
Cons
No meme generator in app
Internet connection required
Funny or Die
The Funny or Die database contains tons of short funny videos, hilarious clips, humorous skits, oh, and did we say that it has videos? Yeah, and some of it is original FoD content.Download:
Android
|
iOS
Pros
Big Data Base
Contains various types of Entertainment
Cons
Good Original FoD Content is difficult to find
Apps Needs some work (sometimes works slow)
Break
Here's one more app for getting your daily dose of funny. Break offers countless hours of hilarious videos and an endless stream of pictures that you can watch on your handheld. The app works well on tablets, too.Download:
Android
|
iOS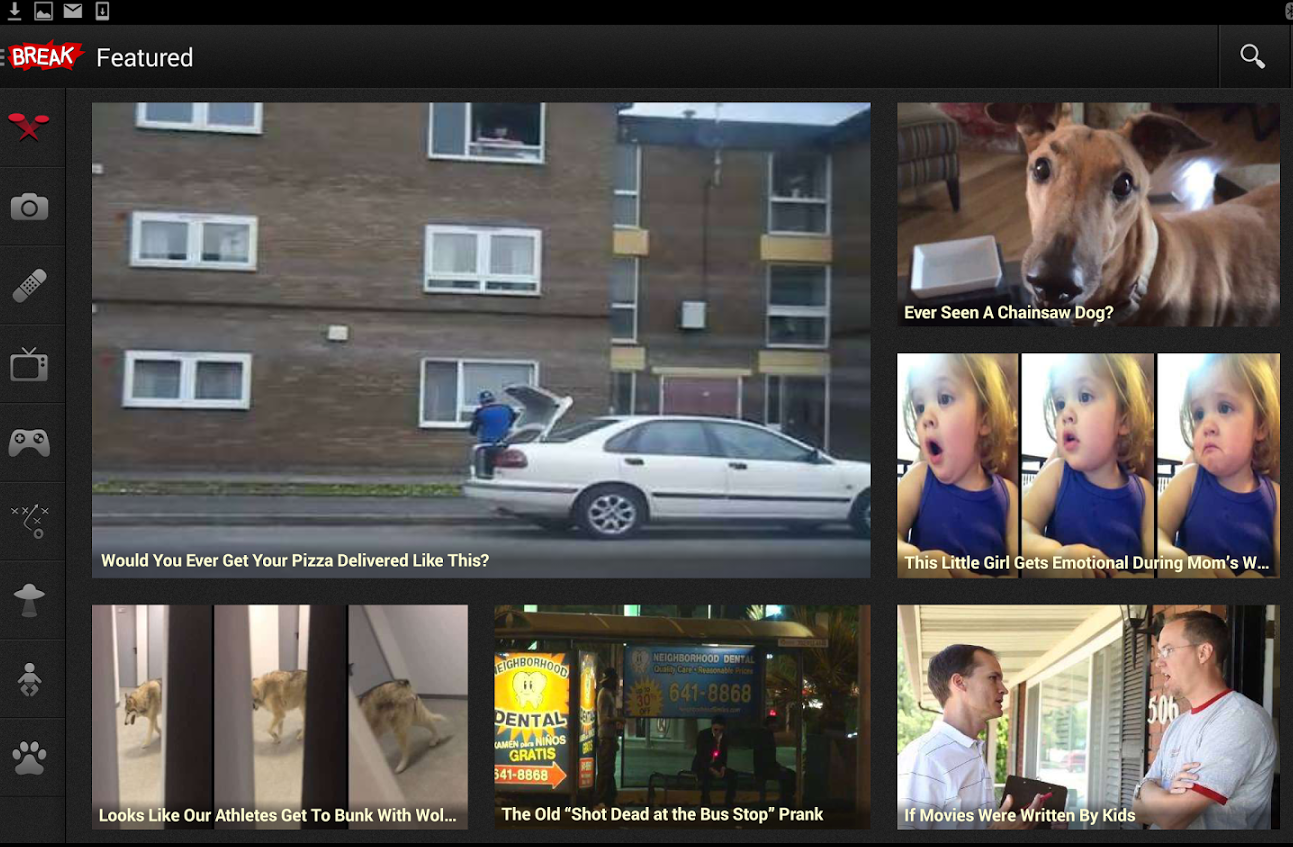 Pros
Content provided is good
Family Friendly
Cons
No option of offline Content
Sometimes App feels a bit overwhelming
Pros
Focused More towards animals (something different)
App works good
Cons
Less focused towards video content
College Humor
Pretty much anyone who knows their way around the internet has come across College Humor and the comic sketches that the guys there come up with. This app can stream College Humor videos, both old and new, straight to your mobile device.Download: Android |
iOS
Pros
Latest Generations Humor
Rare Content as Its only present to this app
Cons
Not everything is Family Friendly
A Little small database compared to other apps.
Wrap Up
So these were some apps that can provide any person at any point of time a good laugh. These apps that we have listed here are mainly for providing you with funny videos but these apps can also provide you with other great stuff like images,gifs.. etc. We don't personally have any one favorite in these but if u have any app that you would like to see in the article above and did't then do tell us by commenting here and share it with everyone else.