Microsoft under Satya Nadela is indeed doing thing differently. Cortana, a personal assistant unique to windows phone will soon be available for Android. The beta version of the app has leaked ahead of the launch and you can download APK and sideload it on your phone today!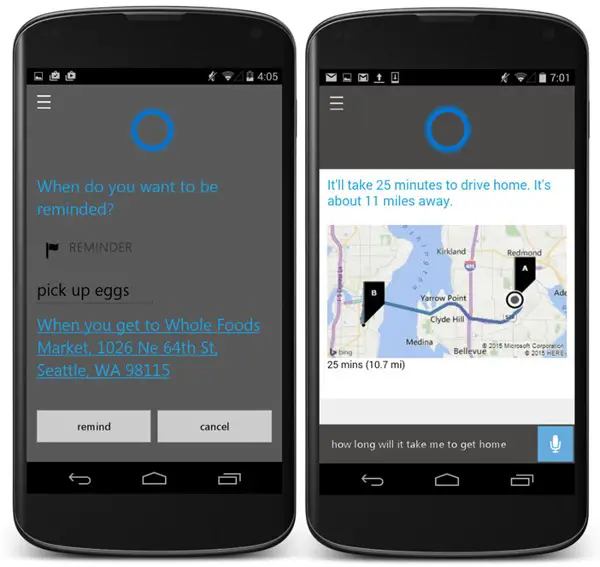 Cortana is a significant chunk of what is new in Windows 10, and its availability on Android devices will ensure that Windows 10 PC users use it more often as their data will be synced across their Android phones too. However, Windows Phone loyalist might not be too happy with Microsoft sharing what is unique to windows across platforms.
You can download the apk, transfer it to your android phone and tap it to install (Check unknown sources in settings>>security first). You will need a microsoft account to sign in.
We tried Cortana on Android
We downloaded Cortana (Beta Version) for Android and found it to be very similar to Google Now. All features are not yet available, but it can still understand voice commands, gives contextual local news and other information feed, and can be used to search the world wide web through bing.
If you have used Windows 10 preview, you will notice font and design similarities. Cortana didn't understand our Indian accents too well as compared to Google Now, but understood Indian names in my contact book surprisingly well.
You can set reminders, ask a few questions, set alarms and other browse through news feed. At this stage of development, everything there are several shortcomings, but all that should be fixed in next few weeks when Cortana Beta officially arrives in Google Play store.
Windows 10 PC users who rely on Cortana for digital assistance will find the Android app useful. For others, there is Google Now.
Download Cortana Apk