The long awaited day for Google and Android loyalists arrived and with it, came several announcements in the form of the tablet Pixel C, the updated Chromecast and Chromecast Audio but most importantly, the biggest changes in the Nexus lineup since the original Nexus.
Nexus 6P
The Huawei-manufactured Nexus 6P is the star of the show. The 'P' in the name might stand for 'Premium' or 'Plus'- either way, it's an impressive looking smartphone with a lot going for it. Made out of aluminium, it's quite thin at 7.3 mm and weighs a comfortable 178 grams. The colour options for this phones are named Aluminium, Graphite and Frost.
Since Google is laying heavier emphasis on the optics of their phones, it makes sense that we continue this coverage on that front. The Nexus 6P has a 12.3 megapixel camera that comes with laser autofocus and the aperture for this Sony-branded sensor is f/2.0 which should make for better low-light shots than the new iPhone. The camera also offers 4K recording as well. In the same vein, the front camera sports an 8 megapixel sensor with a f/2.4 aperture that now supports HDR+.
The internals are a pleasant upgrade as well: a Qualcomm 810 v2.1 processor, coupled with 3 GB of RAM and an Adreno 430 GPU should give you rock-solid performance. Storage options for the Nexus come in 32, 64 or 128 GB while microSD still remains absent from this iteration.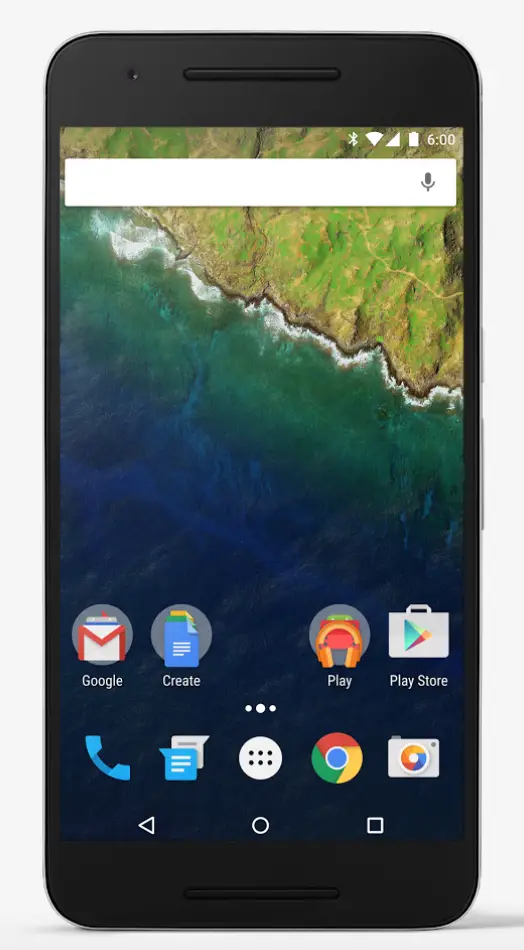 The Nexus 6P has a 5.7-inch AMOLED display (2560 x 1440) flanked by dual front-facing speakers. The radios in the phone are top-notch too with 4G supported in India out of the box. Among other sensors, the Nexus 6P also includes an Android Sensor Hub that allows a few features such as health tracking, hot-word detection and gesture recognition in a perpetually-on state. The phone is powered by a 3,450mAh battery and an RGB LED notification light is present too.
Two key features of the Nexus 6P that you should know about; Nexus Imprint– that's wording for a fingerprint recognition sensor on the back of the phone (where your finger's natural position recedes) which, Google promises, unlocks the phone in under 600 milliseconds. The second is that the Nexus 6P now supports fast charging via USB-C.
With Android Marshmallow running, it should unify and integrate all of these new additions to the Nexus 6P, better than ever before and at a price tag of INR 39,999, it definitely seems like a great deal. If you're stoked, head over to the Play Store to know more.
Key Specs
Nexus 6P
Display
5.7 inches, qHD
Screen Resolution
1440 x 2560
Processor
Quad-core 1.55 GHz Cortex-A53 & Quad-core 2.0 GHz Cortex-A57
Chipset
Qualcomm Snapdragon 810
RAM
3 GB
Operating System
Android Marshmallow 6.0
Storage
32 GB / 64 GB / 128 GB
Primary Camera
12 MP with Laser Autofocus and Dual LED flash
Secondary Camera
8 MP
Fingerprint Sensor
Yes
NFC
Yes
Battery
3450 mAh Non-removable Li-Po
Price
32 GB - INR 39,999
64 GB - INR 42,999
128 GB - Not Announced
The Nexus 5X
While we had some speculation as to what the 'P' in the Nexus 6P might stand for, the rationale behind the 'X' in the Nexus 5X's name remains sneaky. What is clear, however, is that this phone is Google's answer to all the people that were disappointed by the Nexus 6 being priced like premium phone last year. The Nexus 5X seems to be the Nexus 5's successor in every manner- being a budget-friendly phone that cuts all the right corners and, as its predecessor, is manufactured by LG.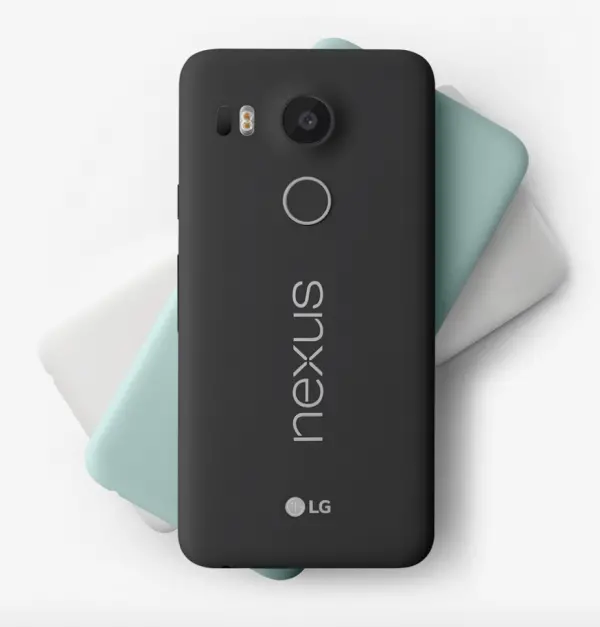 To start with, the 5X has a Snapdragon 808 processor with 2 GB of RAM and an Adreno 418 GPU. Storage choices for the phones take the form of 16 GB and 32 GB varieties. The screen is a 1920×1080, 5.2 inch LCD panel that amounts to 423 pixels every inch. The battery is a 2,700 mAh unit. Just like its predecessor, the 5X has a soft-touch plastic finish and is available in Carbon, Quartz and Ice color-options. This phone also comes with Android Marshmallow, out of the box.
The USB-C connector, Nexus Imprint, all the radios and the rear camera all carry over from the Nexus 6P to the 5X. The only tangible differences between the two, are the inclusion of just one front facing speaker, a 5 MP front facing camera and no LED-notifier. At a price of INR 31,900, the 5X makes for an attractive offering for people who want the finest Android experience Google has to offer but can't shell out as much.
Key Specs
Nexus 5X
Display
5.2 inches IPS LCD, Full HD
Screen Resolution
1920x1080
Processor
1.8 GHz Hexa-core Quad-core 1.44 GHz Cortex-A53 & Dual-core 1.82 GHz Cortex-A57 64-bit
Chipset
Qualcomm Snapdragon 808
RAM
2 GB
Operating System
Android Marshmallow 6.0
Storage
16 GB / 32 GB
Primary Camera
12.3 MP with Laser Autofocus and Dual LED flash
Secondary Camera
5 MP
Fingerprint Sensor
Yes
NFC
Yes
Battery
2700 mAh Non-removable Li-Po
Price
16 GB - INR 31,990
32 GB - INR 35,990
Google's offerrings today are bound to make stock Android proponents extremely happy. Moving forward, though, Google seems to comprehensively target the Nexus program as being a killer smartphone for the masses which drives it further away from the 'developer-only' impression. Let us know what you think of Google's latest and greatest, in the comments below.