A common complaint living in most places in India is about poorly maintained road conditions. Roads can be eroded, full of pot holes or simply not constructed. However these complaints no longer need to be rants targeted aimlessly since, under the Pradhan Mantri Graham Sadak Yojana, an app called Meri Sadak is here to help.
Presently available only for Android, the Meri Sadak app has crossed the '10k downloads' milestone and sports a 4.4 star rating on the Playstore. Lets take a look at how this app works.
How the App Works
After installing the app you're for a few details to sign up and know where you live(note: GPS needs to remain on while using this app so that the app knows where you are located). Once you provide these details, you use your mobile number to sign in to the app. once there, you are presented with three buttons for giving feedback, viewing feedback and an option to view your account(to change the details you provided during sign-up). To report a road around you, click on the feedback button upon which you will be prompted to take a photo of the road(3 photos are the maximum) and then click on proceed to feedback. Upon completing this step you would have successfully registered a complaint about your road. You can view a log of your complaints any time under the 'view feedback' button, previously mentioned.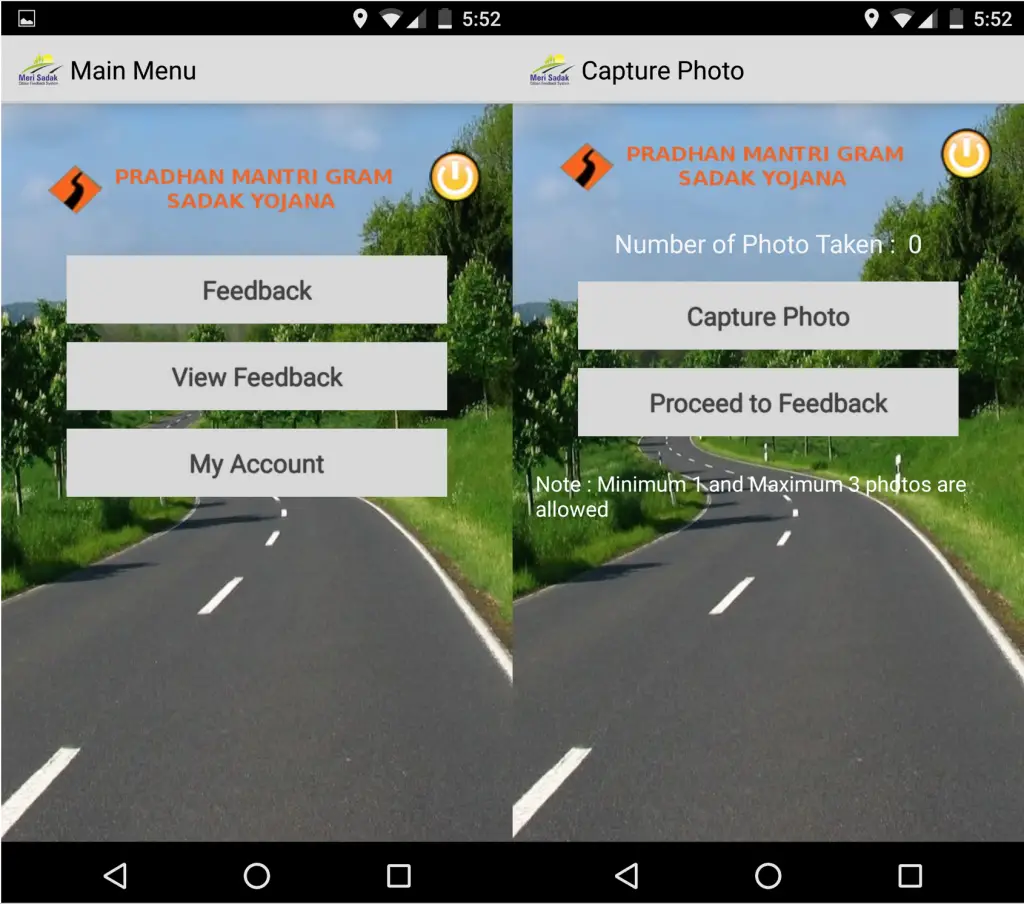 The app's design is purely functional and does what it is supposed to, nothing more; which explains the lacklustre visuals. But it's not meant to be one either. It does what is is supposed in a minimal way. Here's a few more details about the app:
App Size: 5.07 MB
Conclusion
While we didn't test the app by actually logging a complaint, the app does hold promise since it tags the pictures you took with your physical location(through GPS). The Play Store also has a lot of users who had the roads in their locality fixed in a timely manner so we think registering complaints with this app can surely be helpful(especially if a lot of users were to log a complaint about a specific road); however you must keep in mind that logging a complaint through this app is not a definitive fix. Based on your locality the road may take a while to receive proper attention(or never happen at all). That being said, we encourage you to go check out the app and try logging a complaint if you really want that flaky road around your house fixed.